WHO and UNICEF condemn attacks on health workers in Pakistan
Attacks deprive most vulnerable children of basic health interventions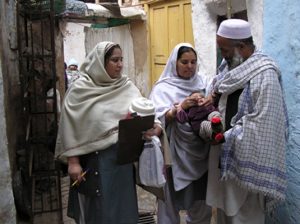 GENEVA/NEW YORK, 19 December 2012 – The World Health Organization (WHO) and UNICEF join the Government of Pakistan and the provinces of Sindh and Khyber Pakhtunkhwa in condemning the multiple attacks that have killed nine health workers this week.
The attacks took place in several locations in Pakistan – Gadap, Landi, Baldia and Orangi towns of Karachi city, Sindh Province and Peshawar, Khyber Pakhtunkhwa Province. Those killed were among thousands who work selflessly across Pakistan to eradicate polio.
The Government of Pakistan and the affected provinces have temporarily suspended the vaccination campaigns due to concerns over safety of health workers.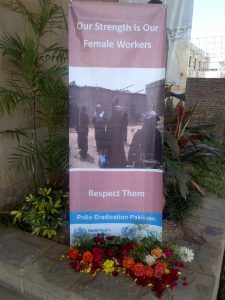 Such attacks deprive Pakistan's most vulnerable populations – especially children – of basic life-saving health interventions. We call on the leaders of the affected communities and everyone concerned to do their utmost to protect health workers and create a secure environment so that we can meet the health needs of the children of Pakistan.
WHO, UNICEF and all their partners in Pakistan and globally express their deepest sympathy to the families of the health workers. We remain committed to supporting the Government of Pakistan and the people of Pakistan in their efforts to rid the country of polio and other diseases.
Related
---
Related News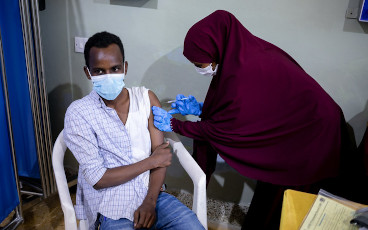 24/01/2022
The support polio teams provide to deliver COVID-19 vaccines underlines the vital role they can play for health priorities beyond polio.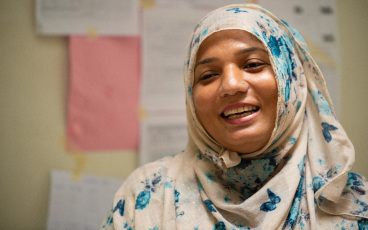 18/01/2022
Soni Farhan's work to eradicate polio has been as healing for her as it has been for the children she's determined to help.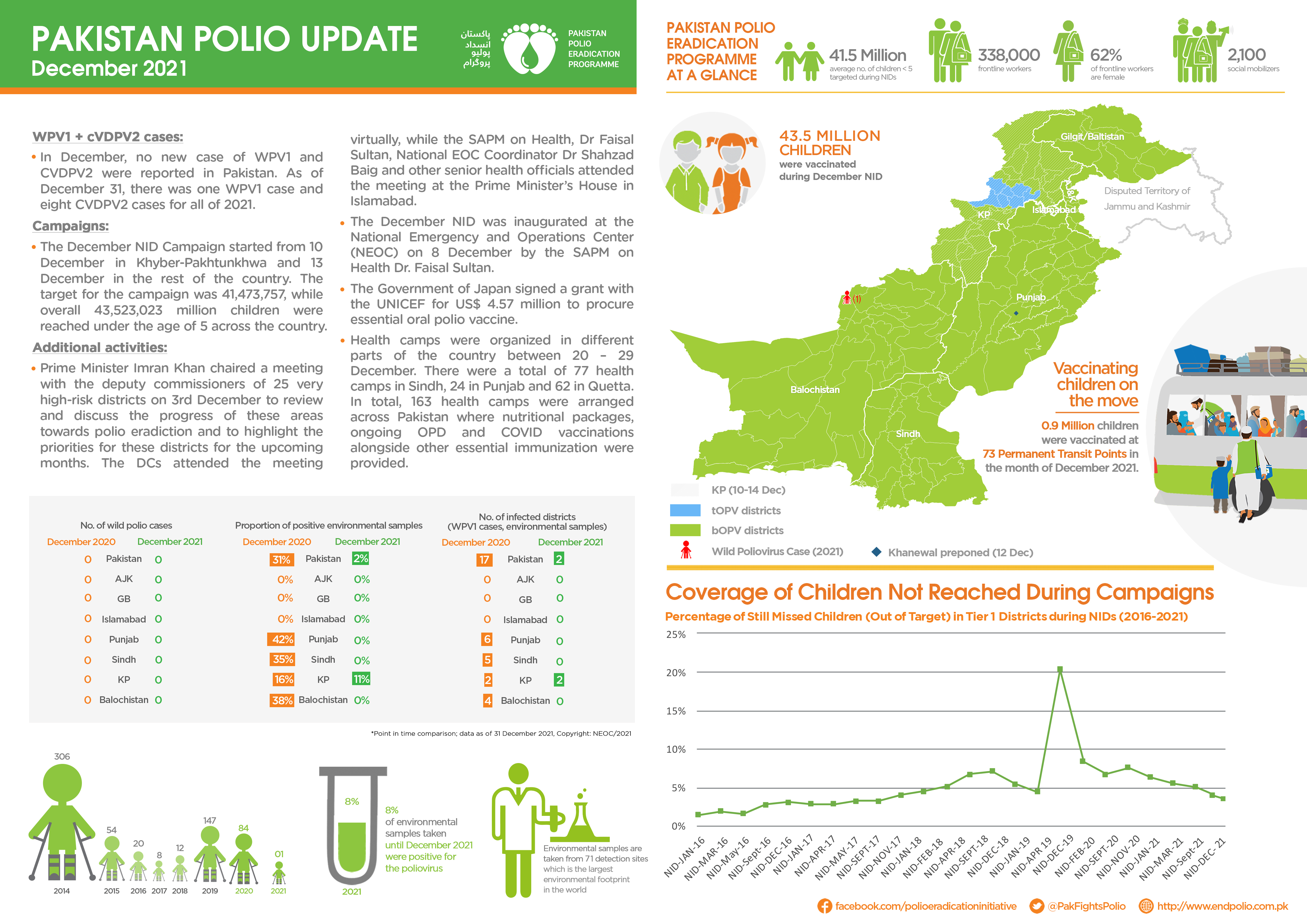 13/01/2022
Update on polio eradication efforts in Pakistan for December 2021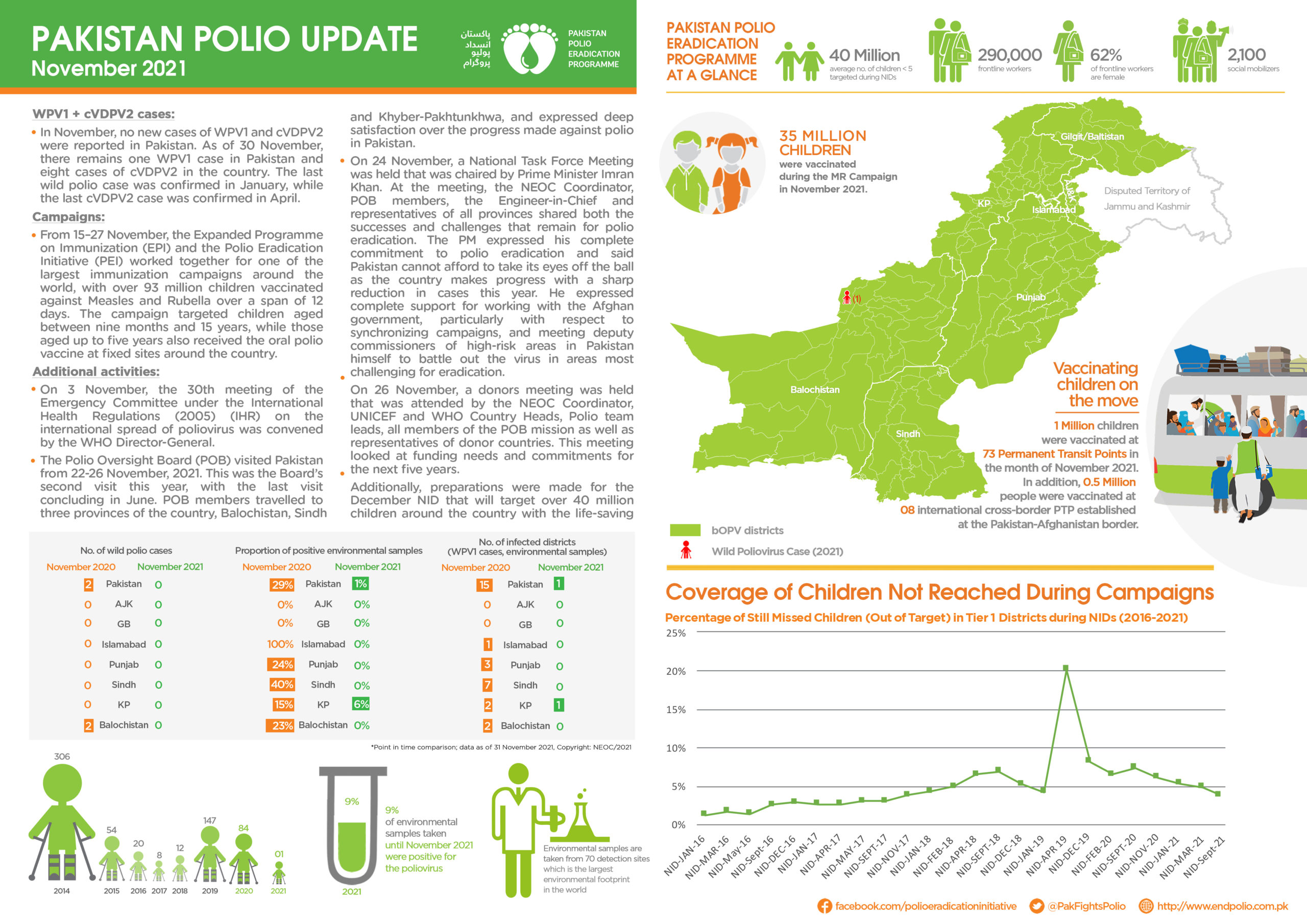 21/12/2021
Update on polio eradication efforts in Pakistan for November 2021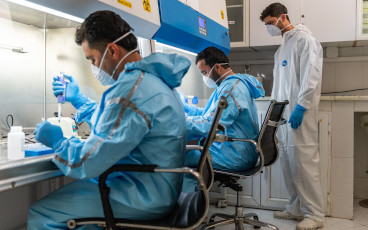 20/12/2021
2021 may go down in history as the turning point in the global effort to eradicate polio.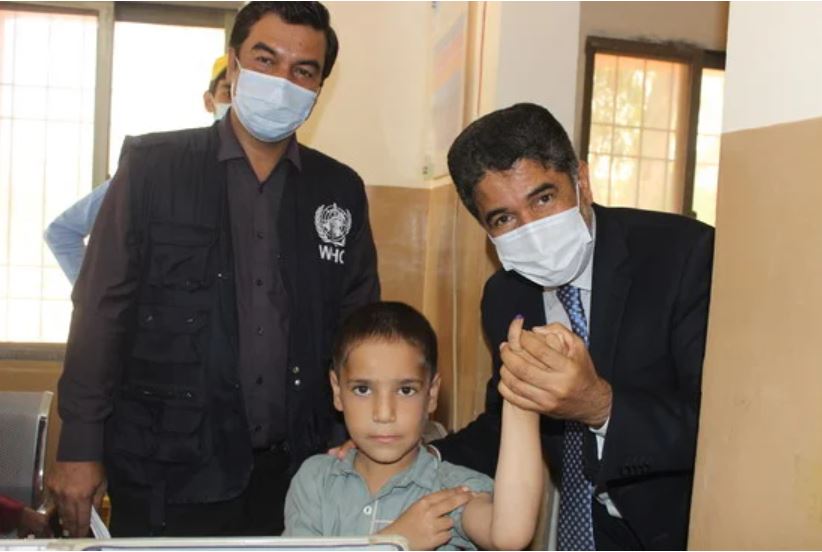 16/12/2021
High level commitment to ending polio in Pakistan by regional UN leadership