27/09/2019
Broader benefits of the polio programme, Endemic countries, Financing and donors, Gender, GPEI partners, Social mobilization
Nigeria
We are doing so much more than eradicating polio
A series on the 'plus' in PolioPlus: preventing other diseases
Reposted with permission from Rotary.org

When we talk about PolioPlus, we know we are eradicating polio, but do we realize how many added benefits the programme brings? The "plus" is something else that is provided as a part of the polio eradication campaign. It might be a hand-operated tricycle or access to water. It might be additional medical treatment, bed nets, or soap. This series takes a look at the 'Pluses', starting with prevention of other diseases. A 2010 study estimates that vitamin A drops given to children at the same time as the polio vaccine had at that time already prevented 1.25 million deaths by decreasing susceptibility to infectious diseases.
We take you to Nigeria, which could soon be declared free of wild poliovirus, to show you some of the many ways the polio eradication campaign is improving lives.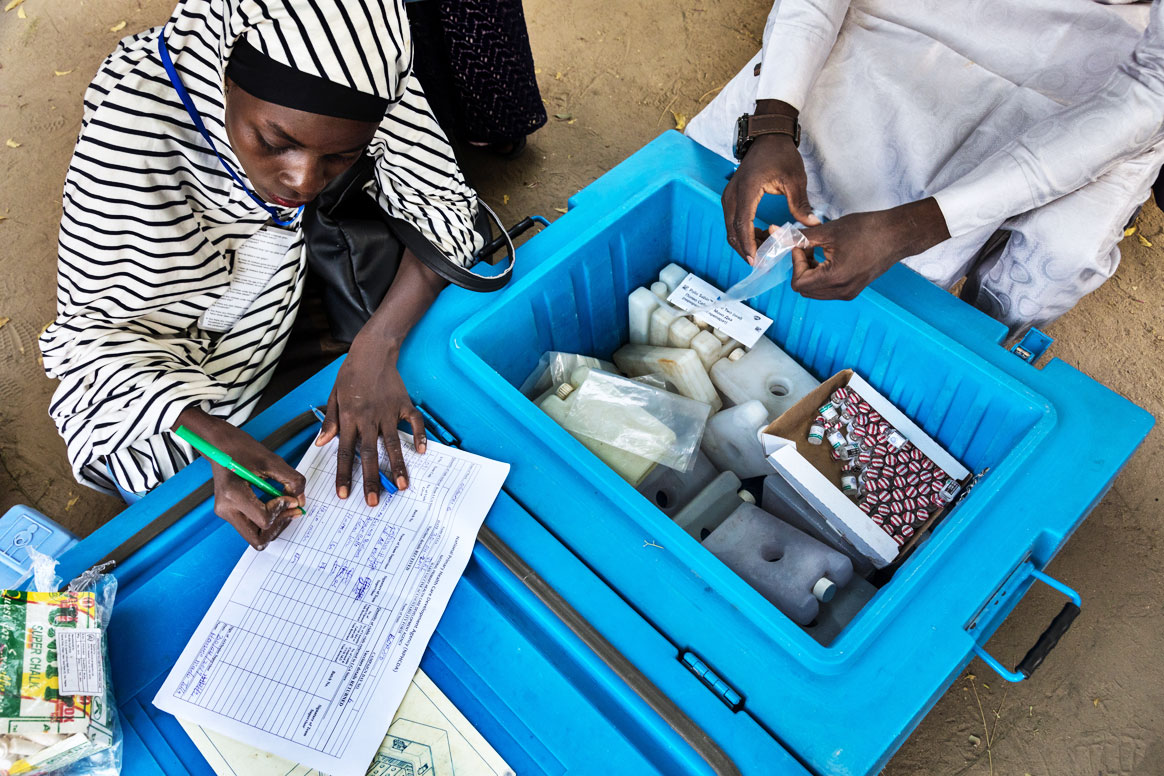 Polio vaccination campaigns are difficult to carry out in northern Nigeria, where insurgency has displaced millions of people, leading to malnutrition and spikes in disease. When security allows, health workers diligently work to bring the polio vaccine and other health services to every child, including going tent to tent in camps for displaced people.
The Global Polio Eradication Initiative (GPEI), of which Rotary is a spearheading partner, funds 91% of all immunization staff in the World Health Organization's Africa region. These staff members are key figures in the fight against polio — and other diseases: 85% give half their time to immunization, surveillance, and outbreak response for other initiatives. For example, health workers in Borno use the polio surveillance system, which detects new cases of polio and determines where and how they originated, to find people with symptoms of yellow fever. During a 2018 yellow fever outbreak, this was one of many strategies that resulted in the vaccination of 8 million people. And during an outbreak of Ebola in Nigeria in 2014, health workers prevented that disease from spreading beyond 19 reported cases by using methods developed for the polio eradication campaign to find anyone who might have come in contact with an infected person.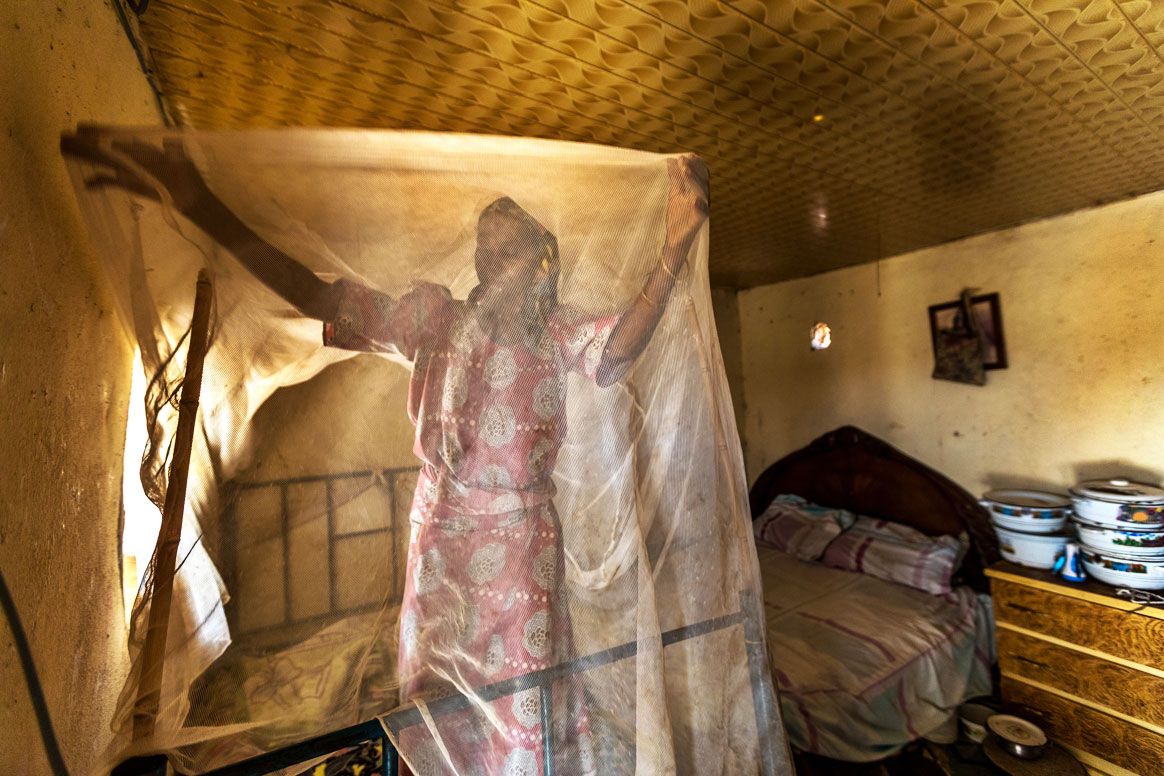 Children protected from polio still face other illnesses. In Borno, malaria kills more people than all other diseases combined. To prevent its spread, insecticide-treated bed nets — such as the one Hurera Idris is pictured installing in her home above — are often distributed for free during polio immunization events. In 2017, the World Health Organization organized a campaign to deliver antimalarial medicines to children in Borno using polio eradication staff and infrastructure. It was the first time that antimalarial medicines were delivered on a large scale alongside the polio vaccine, and the effort reached 1.2 million children.
Rotary and its partners also distribute soap and organize health camps to treat other conditions. "The pluses vary from one area to another. Depending on the environment and what is seen as a need, we try to bridge the gap," says Tunji Funsho, chair of Rotary's Nigeria PolioPlus Committee. "Part of the reason you get rejections when you immunize children is that we've been doing this for so long. In our part of the world, people look at things that are free and persistent with suspicion. When they know something else is coming, reluctant families will bring their children out to have them immunized."
Rotarians' contributions to PolioPlus help fund planning by technical experts, large-scale communication efforts to make people aware of the benefits of vaccinations, and support for volunteers who go door to door.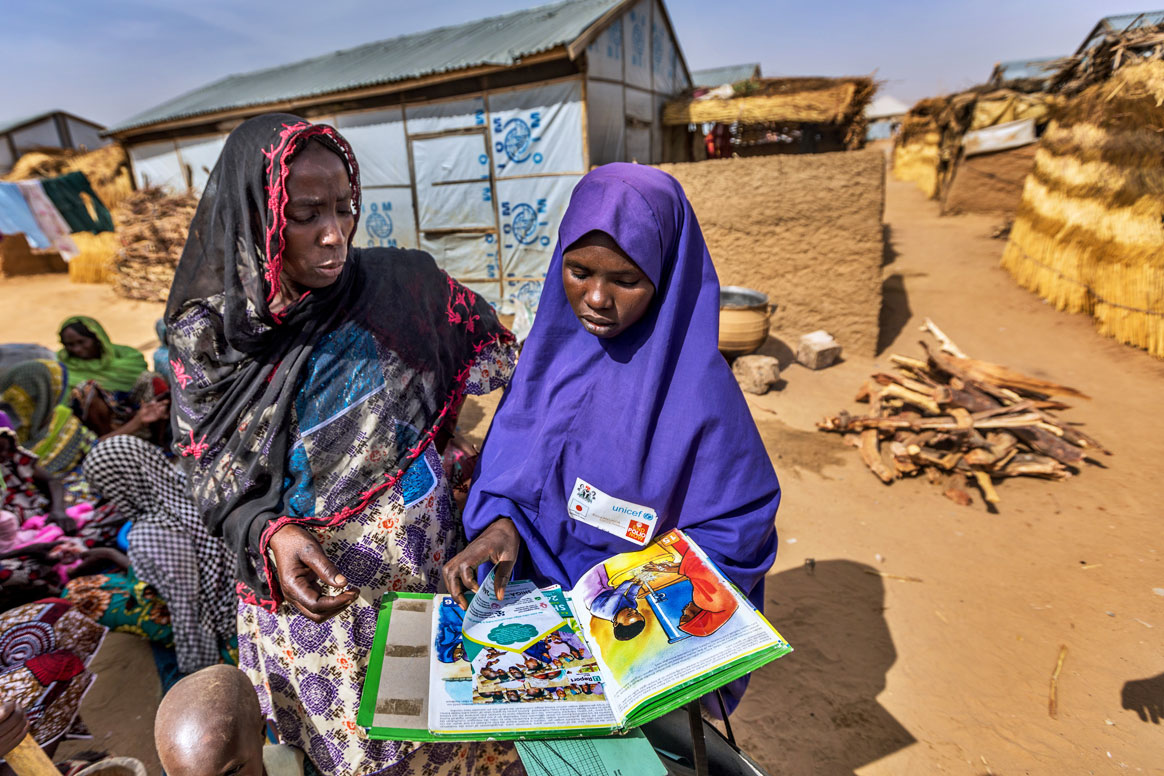 Volunteer community mobilizers are a critical part of vaccination campaigns in Nigeria's hardest-to-reach communities. The volunteers are selected and trained by UNICEF, one of Rotary's partners in the GPEI, and then deployed in the community or displaced persons camp where they live. They take advantage of the time they spend connecting with community members about polio to talk about other strategies to improve their families' health.
Nigerian Rotarians have been at the forefront of raising support for Rotary's polio efforts. For example, Sir Emeka Offor, a member of the Rotary Club of Abuja Ministers Hill, and his foundation collaborated with Rotary and UNICEF to produce an audiobook called Yes to Health, No to Polio that health workers use.
This story is part of the Broader Benefits of Polio Programme series on our website, which originally appeared in the October 2019 issue of The Rotarian magazine.
 The polio eradication campaign needs your help to reach every child. Thanks to the Bill & Melinda Gates Foundation, your contribution will be tripled. To donate, visit endpolio.org/donate.
---
Related News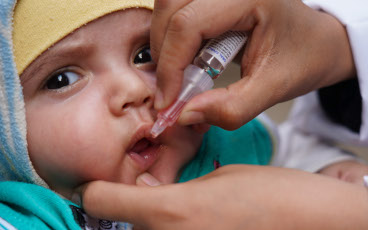 13/09/2023
13 September 2023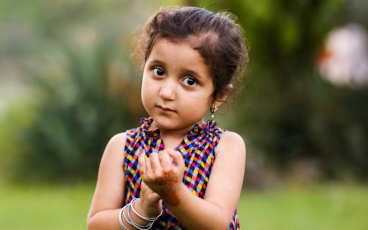 04/09/2023
Newly-appointed Pakistan leaders committed to delivering polio-free country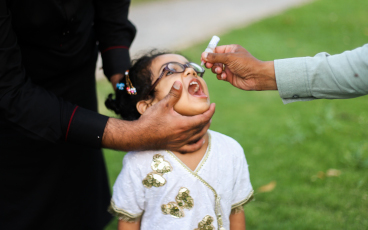 21/07/2023
Says commitment to polio eradication remains commendable, interruption of wild poliovirus is possible in six months with support from communities, government, administrative and security leadership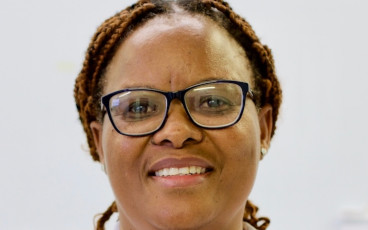 22/06/2023
Twenty years ago, Thongbotho Mphoyakgosi, wanted to be a social worker. "But fate had me here," she laughs, as she gestures to her surroundings at the National Health Laboratory, in Botswana's capital city, Gaborone.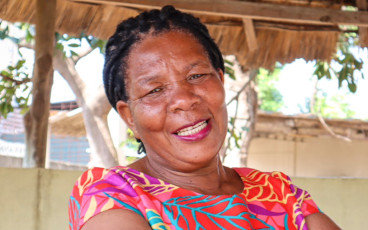 21/06/2023
60-year-old Raquelina Mazuze is proud of her contribution to the fight against polio as a social mobilizer in her native Mozambique.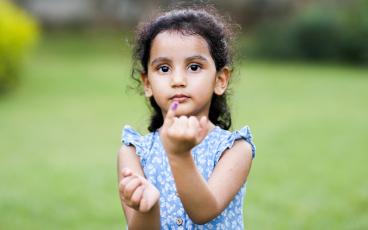 25/05/2023
Global leaders commit to ending polio once and for all