Stopping vaccine-derived polioviruses
With four months to go until the global switch from trivalent to bivalent oral polio vaccine, we are nearing an important milestone in the journey to a polio-free world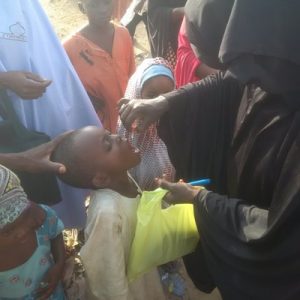 In just four months' time, the world will embark on one of the most ambitious globally synchronised projects in the history of vaccines. April 2016 will see 155 countries and territories stop using the trivalent oral polio vaccine (OPV) and switch to the bivalent version of the vaccine, in a single two week period. This will have an important impact on progress towards achieving the eradication of all polioviruses worldwide.
n 2015, more countries were infected by vaccine-derived polioviruses (VDPVs) than wild polio (WPV). VDPVs are very rare strains of polio that can mutate from the weakened poliovirus in the oral polio vaccine when levels of immunization are very low, allowing the vaccine virus to circulate amongst unprotected children for an extended period of time. Learn more about VDPVs here.
As we approach eradication, the proportion of the contribution that cVDPVs make to the global burden of all polio cases increases. In large part, this is a consequence of the diminishing burden posed by WPV, therefore representing our progress to date. Yet it also highlights the fact that in too many areas of the world, too many children continue to go unvaccinated, leaving them vulnerable to WPV and allowing VDPVs to emerge.
The oral polio vaccine has brought us a tremendous distance towards achieving our goal of polio eradication, demonstrated by the declaration of WPV type 2 as eradicated in September 2015. Wild poliovirus remains endemic in just two countries in the world – Afghanistan and Pakistan – with cases of only one strain of wild polio, type 1, being found globally. This could not have been achieved without the oral polio vaccine's ability to protect children, to stop the virus circulating between individuals, and the ease with which it can be delivered even by community volunteers without medical training.
With the eradication of wild poliovirus type 2, the type 2 component of the oral polio vaccine is no longer needed. This is good news for children and the polio eradication programme, as the type 2 component of the oral polio vaccine has caused 90 % of circulating VDPV outbreaks in recent years. By switching from the trivalent vaccine (which contains protection against all three strains) to the bivalent vaccine which no longer contains type 2, we therefore withdraw the main cause of VDPVs and take the programme an important step forward towards eradication.
There have been seven outbreaks of cVDPV thus far in 2015, resulting in 23 cases. Four countries recorded outbreaks of cVDPV type 2: Pakistan, Guinea, Lao People's Democratic Republic (PDR) and Myanmar. A further three saw outbreaks of cVDPV type 1: Madagascar, Nigeria and Ukraine. These cases each provide a testament to the importance of the eventual withdrawal of all OPV.
Promising progress has been made by governments and partners in combatting these outbreaks.
The largest cVDPV outbreak this year occurred in Madagascar, a continuation of an outbreak which began in 2014. After confirmation that the outbreak had persisted into 2015, an intensified response campaign was launched. While Madagascar is still under close monitoring, the last case was reported on 22 August, raising hopes that it may have been brought under control. However, too many children remain un-vaccinated in too many parts of the country.
An outbreak in Lao PDR resulted in 5 cases of cVDPV thus far in 2015, the first of which reported onset of paralysis on 7 September. Upon confirmation that the cause of paralysis was polio, a rapid response was launched on 16 October, followed by a second round on 16 November. It is important that further rounds continue as planned to ensure population immunity attains a level at which the virus is unable to persist.
In Myanmar, two cases of polio due to cVDPV2 have been reported this year, the most recent of which with onset of paralysis on 15 October. The case was genetically linked to a case in the same village in April this year, suggesting prolonged circulation of the virus. A rapid response has been launched in conjunction with Ministry of Health of Myanmar, with a large-scale activities starting in early December, and continuing at least until the end of February 2016. It is vital that these immunization activities are thorough and extensive, and that every at-risk child is reached.
With the world closer to poliovirus eradication than ever, it is vital immunization activities are strengthened and coverage is maximised. Vigilance remains essential. The upcoming switch is vital for the cessation of cVDPV2 and will mark a milestone in the polio eradication effort.
---
Related News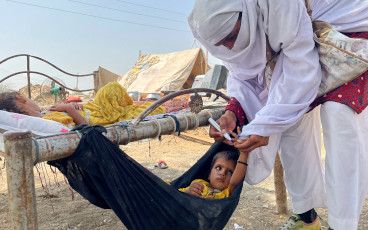 22/11/2023
21 November 2023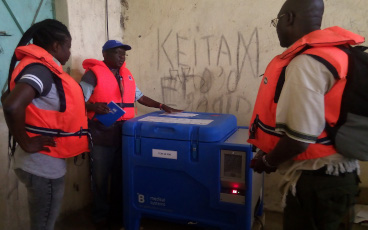 20/11/2023
20 November 2023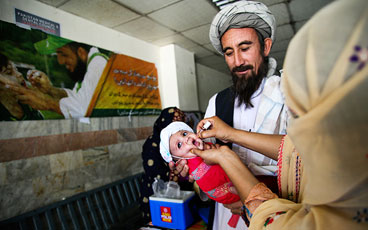 09/11/2023
First visit by the POB and representatives from all GPEI partners to Pakistan in 2023.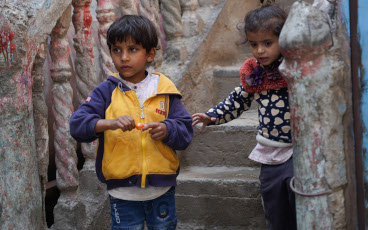 08/11/2023
Making the arduous journeys that underpin Yemen's effort to end its poliovirus outbreak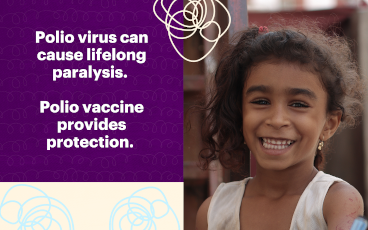 30/10/2023
Engaging digital communities to build trust in vaccines and eradicate polio