Nigeria reaches one year without polio
Nigeria is closer than ever to ending polio, but high quality surveillance and vaccination campaigns are essential to finish the job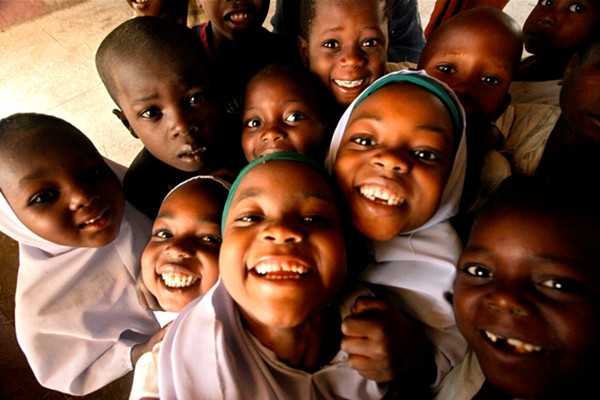 Today marks one year since Nigeria's last reported case of wild poliovirus paralyzed a child. Final laboratory results on all specimens from acute flaccid paralysis cases and environmental samples for the full 12 month period are expected by September 2015. The Global Polio Eradication Initiative commends the hard work of the Nigerian government, partners, religious and community leaders, and health workers for such strong progress towards stopping polio.
While Nigeria is closer than ever to ending polio, the job is not yet finished. At least two more years must pass without a case of wild poliovirus for Nigeria to be certified polio-free along with the rest of the WHO's African region. To achieve this goal, Nigeria and all countries in Africa must maintain domestic funding for polio, ensure high-quality surveillance for poliovirus, strengthen vaccination campaigns, particularly in hard-to-reach and insecure areas, and improve routine immunization. At the same time, until polio has been eradicated from all remaining infected areas, all countries must maintain high immunity levels and strong disease surveillance to minimize the risk and consequences of re-infection.
Ending polio in Nigeria will be a victory for the country and for children everywhere and bring the world much closer to being polio-free.
Related
---
Related News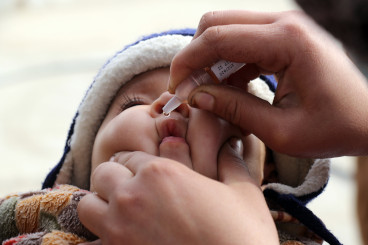 28/01/2022
WHO Executive Board urges intensified efforts to give world one less infectious disease to worry about and work towards sustainability of gains in polio-free countries.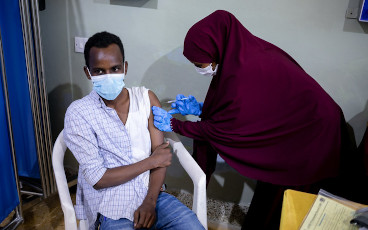 24/01/2022
The support polio teams provide to deliver COVID-19 vaccines underlines the vital role they can play for health priorities beyond polio.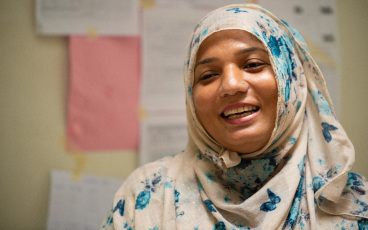 18/01/2022
Soni Farhan's work to eradicate polio has been as healing for her as it has been for the children she's determined to help.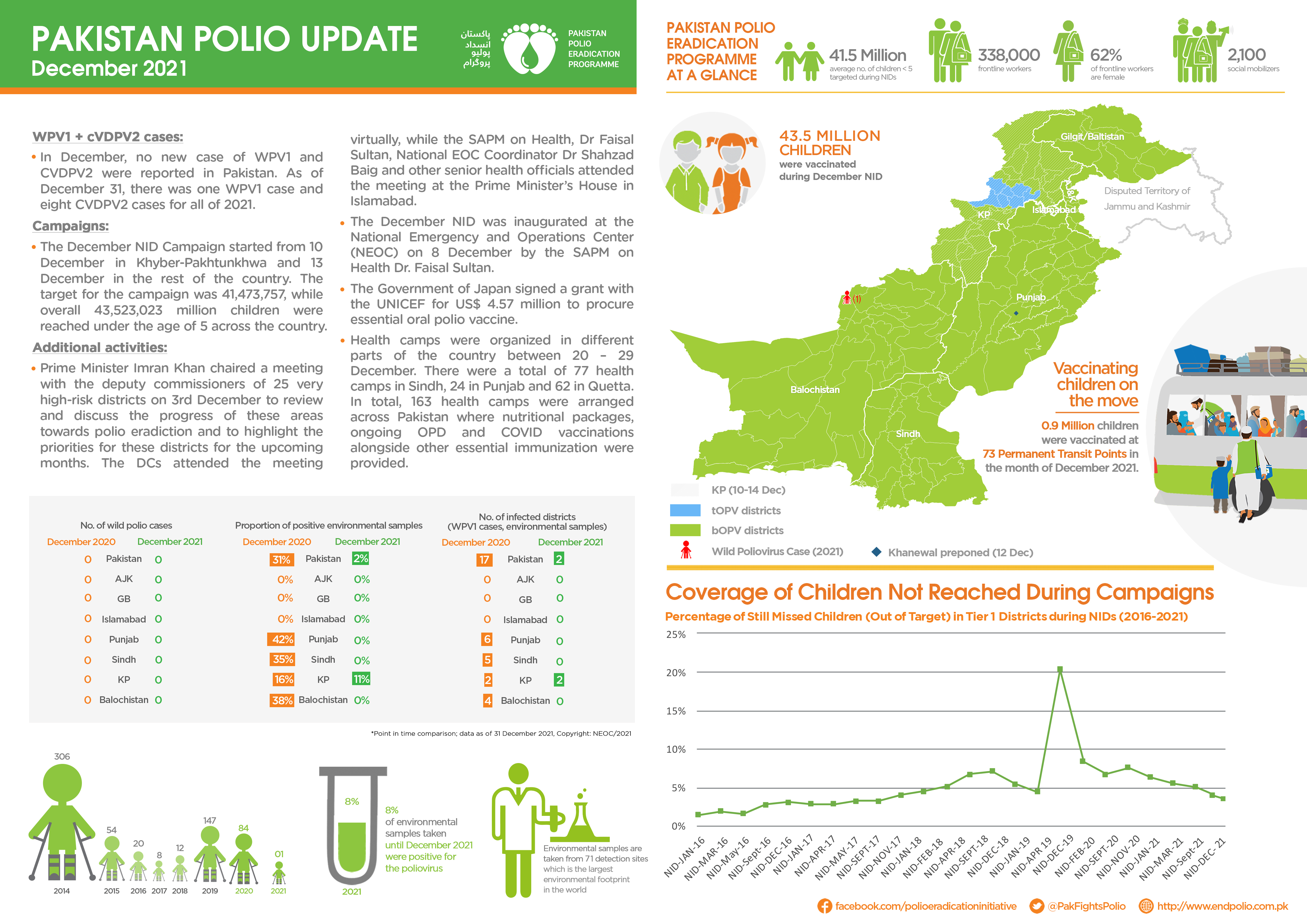 13/01/2022
Update on polio eradication efforts in Pakistan for December 2021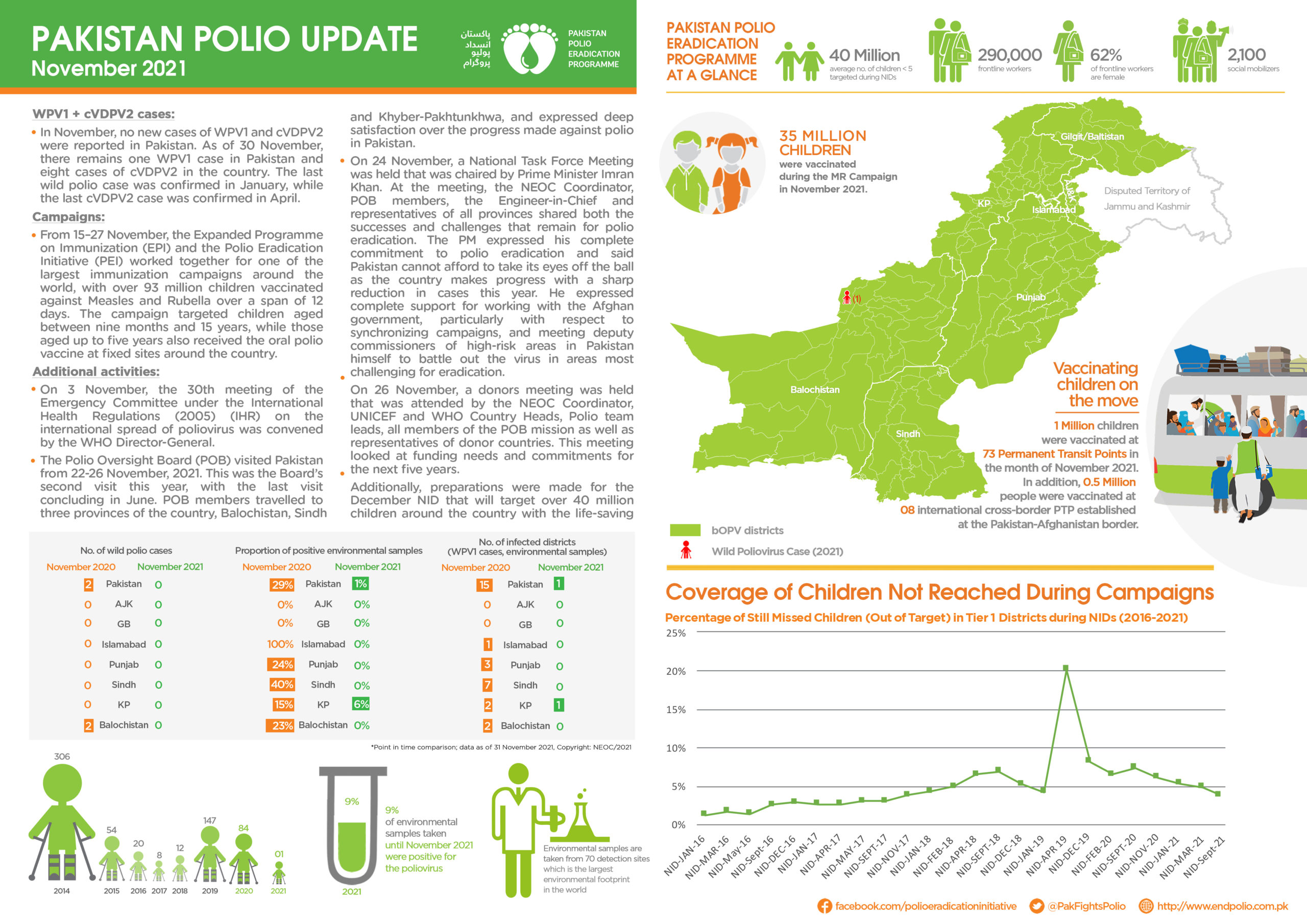 21/12/2021
Update on polio eradication efforts in Pakistan for November 2021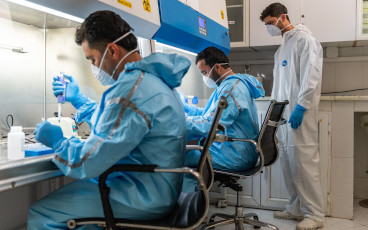 20/12/2021
2021 may go down in history as the turning point in the global effort to eradicate polio.