Nigeria continues to intensify efforts against polio
Along with other high-risk states, Kano embarked on a massive door-to-door polio immunization campaign between 7-10 July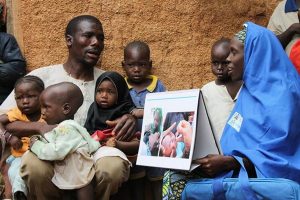 KANO (Nigeria), 13 July 2012 – Kano State, northern Nigeria, is one of the highest risk states in the country, where more than one-third of all children still remain under-immunized. Along with other high-risk states, Kano embarked on a massive door-to-door polio immunization campaign between 7-10 July. Government, traditional and religious leaders, media, community health workers, and a wide range of stakeholders, collaborated to make this exercise a success.
Binta Barau, 30, a female Volunteer Community Mobilizer in Marke Village, Bunkure Local Government combed through over 100 households prior to this exercise to ensure that all children under five years will be immunized during the campaign. "Convincing families and mothers has not been an easy task in Marke. Parents queried why we are delivering polio immunization services every two months while they still had to grapple with other health-related challenges such as malaria and diarrhoea, "says Binta.
Some pockets of resistance to polio immunization still persist in some villages. In Marke village, 44-year old Sabiu Abiola would not allow the vaccination team to administer the oral polio vaccine to his children. "I was aware of this campaign, but don't really know its importance. By the grace of God, my children are all healthy, so why do you want to administer medicines to them?" he asked. Happily, by using a pictorial flipbook, Binta was able to convince Sabiu to immunize his children a bit later. She took pains to explain the importance of polio immunization as well as other key household health practices.
The above scenario captures the fact that interpersonal communication skills are needed to break resistance to immunization which has largely been caused by ignorance, rumours, religious beliefs, illiteracy and other social and political factors.
UNICEF and its partners have deployed hundreds of Volunteer Community Mobilizers like Binta all over Kano State. Selected from their villages, about 557 volunteers have been trained as "change agents" in their respective communities and saddled with the task of house-to-house mobilization for polio and routine immunization. This network of community mobilizers is now fully operational in Kano, Kebbi and Sokoto States, and recently, has been extended to the states of Katsina, Jigawa, Zamfara, Yobe and Borno, all in northern Nigeria.
Multiple advocacy and social mobilization efforts are underway to ensure that not a single child is missed during polio immunization campaigns in Nigeria. Earlier, in July, the government urged traditional leaders in the Northern Traditional Leaders' Committee to mobilize and encourage their respective communities to get children immunized against polio. The recent UNICEF social data analysis indicates that a third of all refusal cases are readily resolved by traditional leaders in the high risk states of Nigeria.
Alhaji Isa Umaru, District Head of Bunkure Local Government was personally monitoring the campaign. "I formally charged all traditional and religious leaders (ward and village heads as well as imams and other leaders) in my local government to ensure they were always in the field during campaigns, not just to resolve cases of refusals but also to encourage households in the community," says Umaru. In the May campaign, more than fifty percent of refusal cases were resolved by traditional leaders in this local government.
Nigeria has also recently launched an advocacy effort "Polio-Free Torch Campaign" in the states of Zamfara and Sokoto. The purpose of this campaign is to ensure that top decision makers are fully engaged in the polio eradication programme at the state level.  During the meeting of the Presidential Task Force on Immunization and Polio Eradication on July 12 in Abuja, the country's capital, the President of Nigeria particularly urged governors of high-risk states to double up efforts towards polio eradication within their respective domains.
The country had witnessed a 95% decline in the number of polio cases in 2010 and was so close to the finish line with regard to polio eradication. However, as at July 10, 2012, Nigeria has recorded 49 new cases of wild poliovirus in 10 states compared to 25 cases during the same period in 2011. In 2012, the country declared polio eradication a national emergency.
Nigeria has already conducted two national as well as two large-scale sub-national supplementary immunization rounds this year. Three more immunization campaigns are slated for the remaining part of 2012 alongside "mop-up" campaigns with the detection of new wild poliovirus cases. The next campaign is scheduled for September in the northern high-risk states of Nigeria.
---
Related News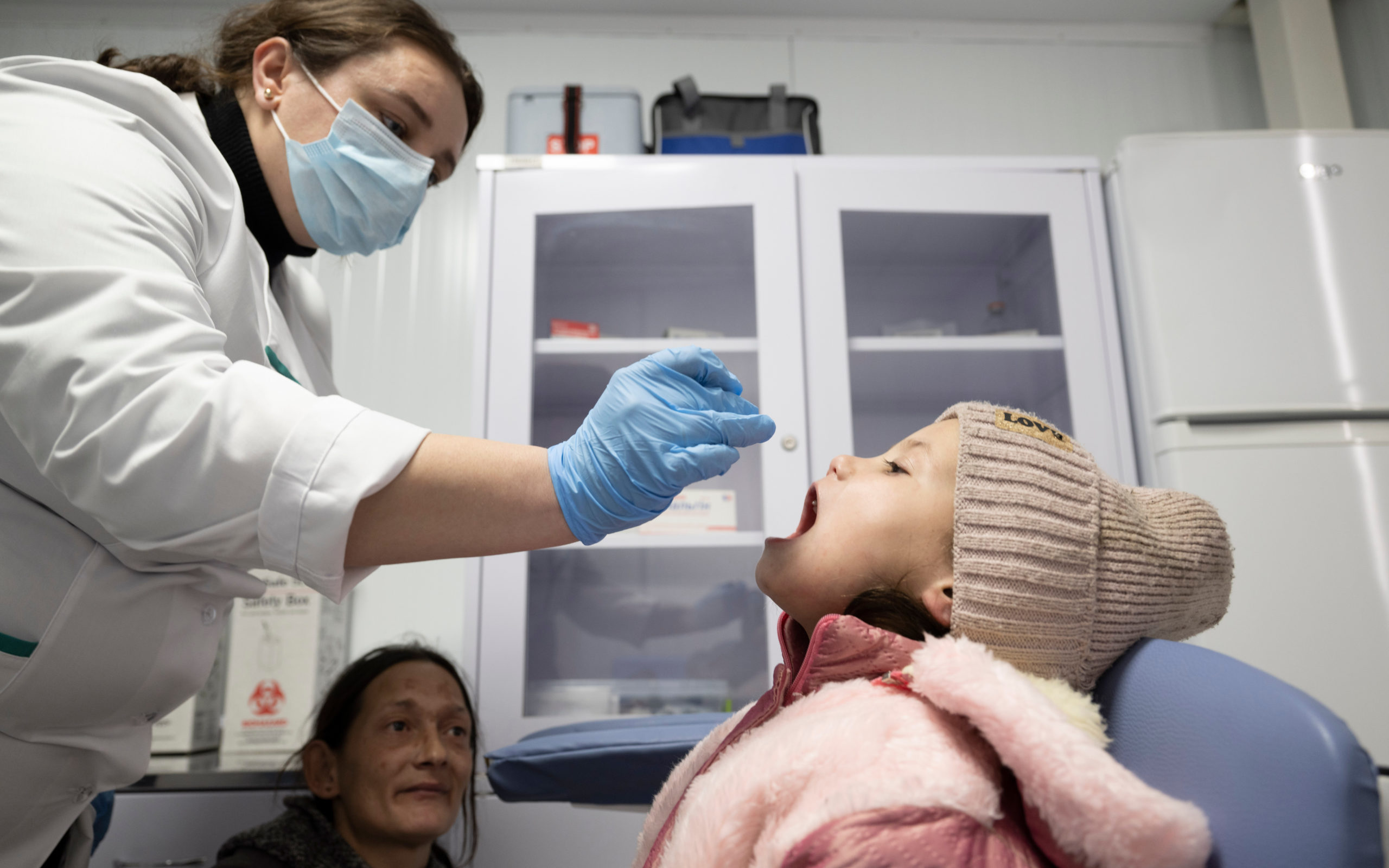 21/09/2023
A success story for public health despite extreme challenges of war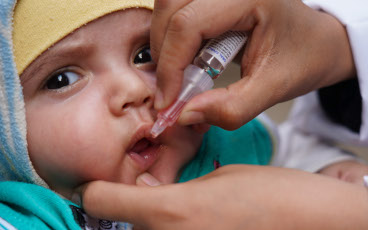 13/09/2023
13 September 2023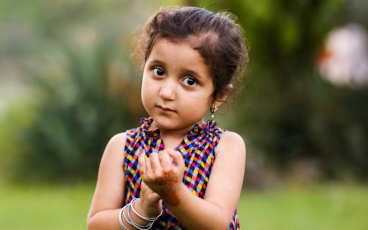 04/09/2023
Newly-appointed Pakistan leaders committed to delivering polio-free country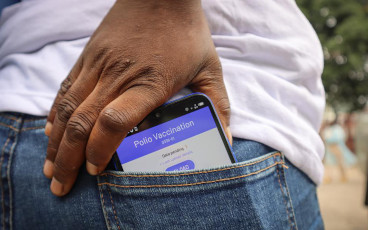 07/08/2023
Since the Republic of Congo first confirmed a case of cVDPV1 in March 2023 (the first such detection in more than two decades), the country has been pioneering the deployment of Geospatial Tracking Systems (GTS) to help curb further transmission.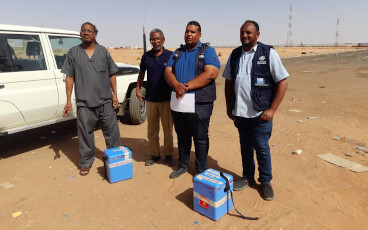 25/07/2023
At the earliest signs of the ongoing conflict in Sudan, in the middle of April, WHO's country team sprang into action. After all, conflict and infectious diseases are known to be comrades.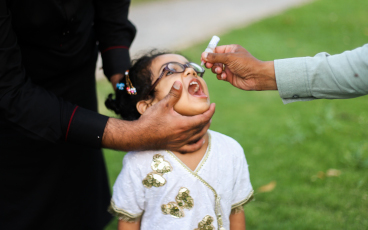 21/07/2023
Says commitment to polio eradication remains commendable, interruption of wild poliovirus is possible in six months with support from communities, government, administrative and security leadership