12/01/2021
COVID-19, Endemic countries, Eradication, Financing and donors, GPEI partners
New GPEI Director Aidan O'Leary takes helm of global polio effort
In a special one-off interview, PolioNews (PN) talks to both Aidan O'Leary (A-O'L) and Michel Zaffran (MZ) about the future of polio eradication.
O'Leary took over as Director for Polio Eradication at WHO on 1 January 2021, from Michel Zaffran, who will enter a well-deserved retirement end-February. O'Leary brings with him a vast array of experience in both polio eradication and emergencies, including through the United Nations Office for the Coordination of Humanitarian Affairs (OCHA).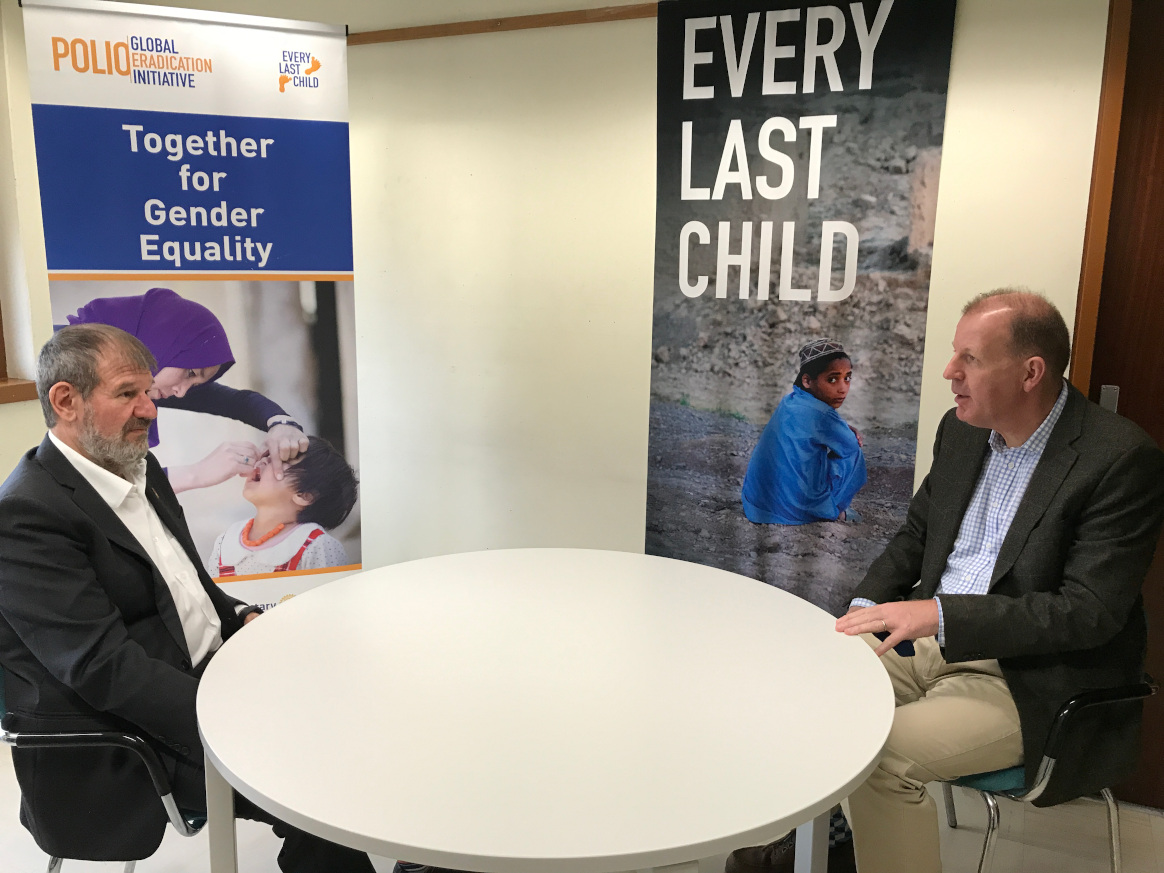 PN:  Aidan, Michel, thank you both for taking the time to speak with us today. Aidan – you are taking over from Michel as Director for Polio Eradication at WHO. Polio is 99% eradicated globally, but it has been at 99% for many years. Ultimately, your job will be to achieve that elusive 100%. Do you find the task ahead daunting?
A-O'L:  I'm not sure 'daunting' is the adjective I would use. But 'challenging' for sure. As you say, we have been at 99% for many years now. We have reduced the incidence of polio from 350,000 children paralysed every year in 1988, to less than 1,000 in 2020. But that is not enough, not if we are trying to eradicate a disease. Polio is a highly-infectious disease, and if we did not know it before COVID-19, we certainly know now how quickly infectious diseases can spread globally.  If we do not eradicate polio, this virus will resurge globally.
PN:  As new Director, what will be your priorities?
A-O'L:  My priority, and all of our priorities, must be simply this: find and vaccinate every last child. If we do that, poliovirus will have nowhere to hide. That means in the first instance finding out where those last remaining unreached children are, and what obstacles stand in the way to vaccinating them. Is it because of lack of infrastructure? Insecurity or inaccessibility?  Lack of proper operational planning? Population movements? Resistance? Gender-related barriers? If we can identify the underlying reasons, we can adapt our operations and really zero in on those last remaining virus strains.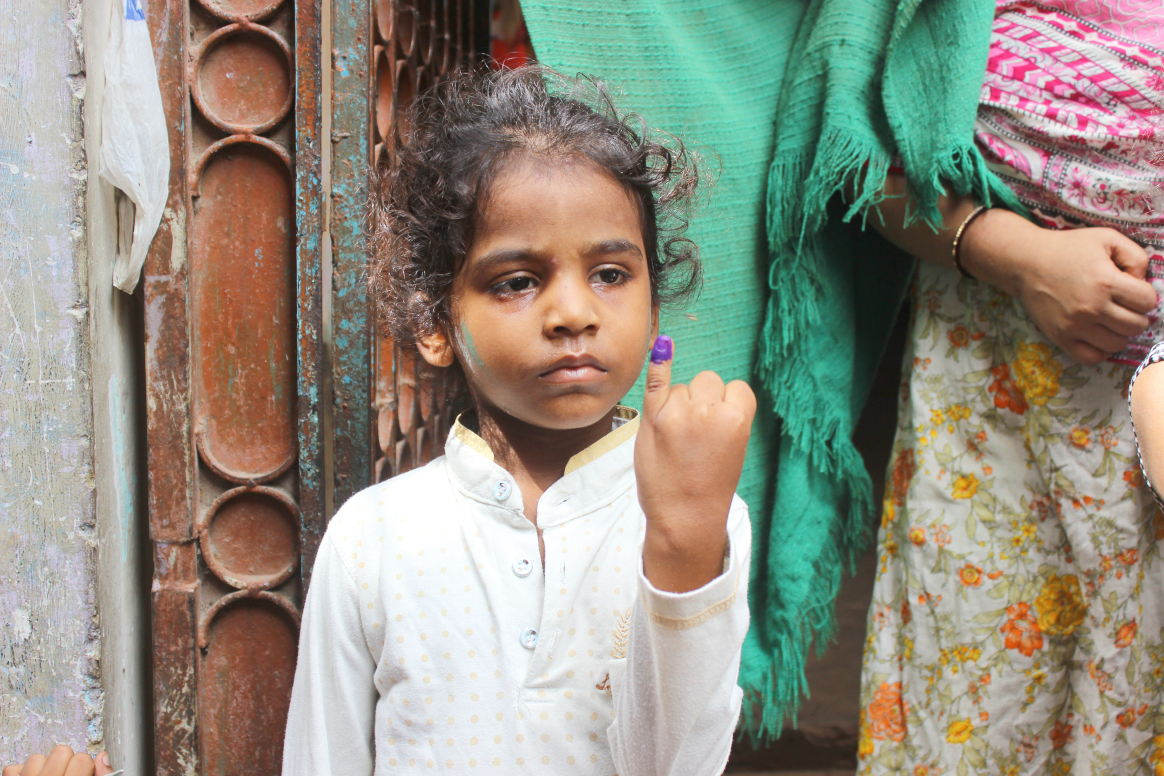 PN:  Michel, you have led this effort for the past five years, and during that time have guided the effort to restrict wild poliovirus transmission to just Pakistan and Afghanistan. You have overseen the achievement of a wild polio-free Africa, an incredible achievement. However, this time has also seen an increase in emergence of circulating vaccine-derived poliovirus, or cVDPV, outbreaks.  How do you see the priorities going forward?
MZ:  The goal of this effort is of course to ensure that no child will ever again be paralysed by any poliovirus, be it wild or vaccine-derived.  This we have to achieve in phases.  First, we have to interrupt all remaining wild poliovirus strains, before we can then ultimately stop use of oral polio vaccine, or OPV for short, in order to eliminate the long-term risks of cVDPVs. Aidan has tremendous experience, in both remaining wild poliovirus endemic countries, having led the OCHA office in Afghanistan and having been Chief of Polio Eradication in Pakistan for UNICEF. So he knows the challenges and realities involved. Eradicating the last remaining strains of wild poliovirus must be the overriding priority – success ultimately hinges on that.
At the same time, we have new strategies, tools and approaches to address the increasing cVDPV emergency, notably the novel OPV type 2, or nOPV2 for short, to more effectively and sustainably stop such strains. Ultimately, though, we need to reach children. Only vaccinations save lives, not vaccines.
A-O'L:  Michel just mentioned an important word: emergency. And that is precisely what we are facing with polio, whether it's wild or vaccine-derived. I believe my experience working in emergency settings can help us achieve our goal, including by linking polio operations more closely to other emergency efforts. That is also one of the reasons why WHO and UNICEF recently jointly issued an emergency call for action on polio and measles, and we hope all stakeholders will respond accordingly.
MZ:  I would echo that. Particularly in a post-COVID world, the programme must also continue to adapt its approaches and operations, and no longer work so much in isolation. We have to integrate with other efforts including emergency response and broader routine immunization efforts.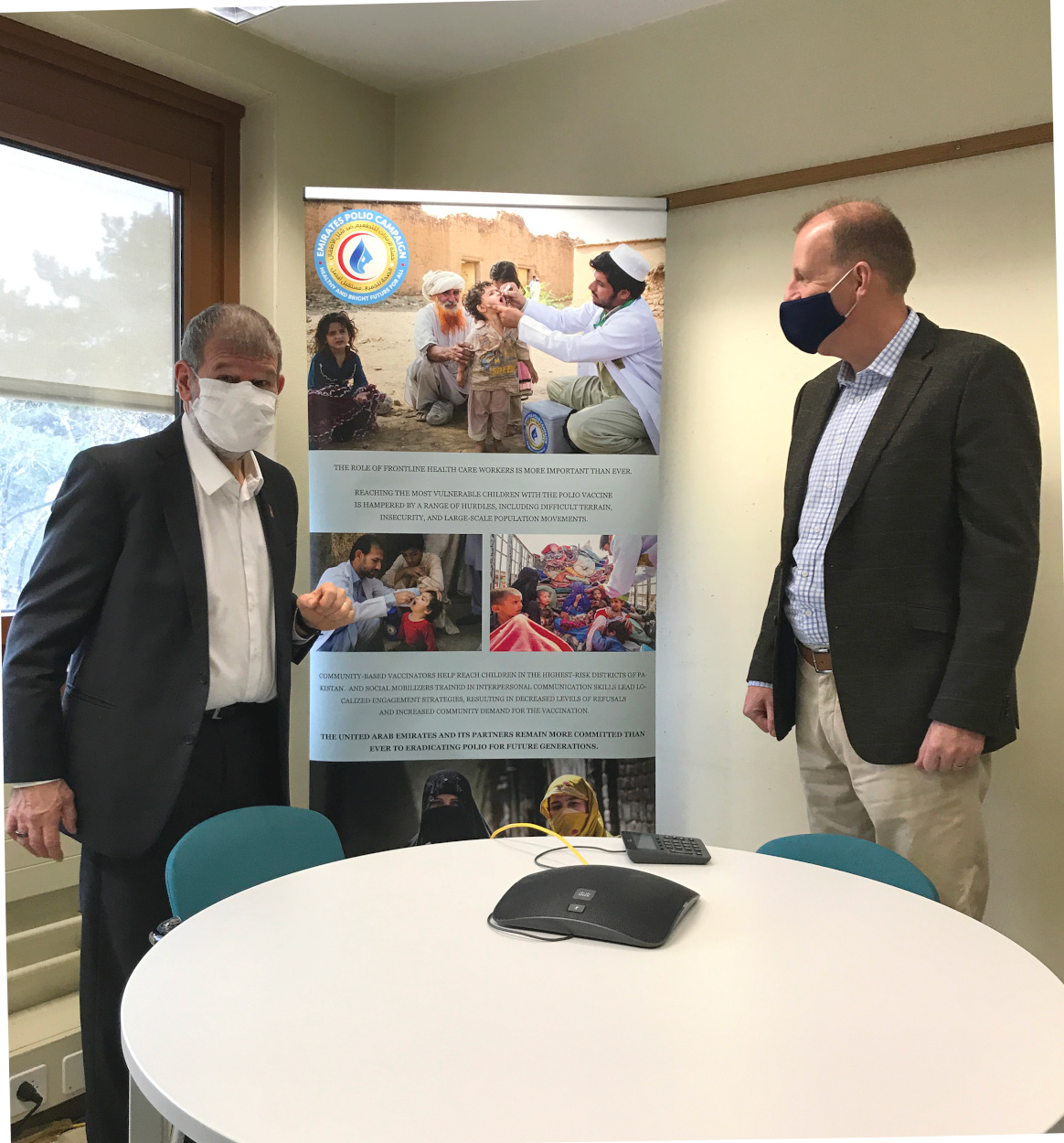 A-O'L:  I would just add that Michel is really leaving me with a solid base to operate from. He and his teams across the GPEI partnership have built up such a strong infrastructure. I'm thinking here for example of the gender equality work of the programme – it has really been trail-blazing and I know other health and development efforts are looking to our experience on this. It's a great opportunity to further leverage and expand collaboration with others. So we've really become a global leader in many new ways of working, and ultimately, that can only mean more support for this effort.
PN:  Thank you so much for speaking with us today.  Could we ask for final thoughts from both of you?
A-O'L:  We have many challenges, but if any network can achieve success, it is the GPEI network. Our greatest strength that we have is partnerships. Starting with Rotary International and Rotarians worldwide who are tirelessly working towards success, to our other partners including at my old organization UNICEF and our newest partner Gavi who is helping to integrate the programme, and of course ultimately to donor and country governments and communities: this is where our strength and power lies. If we harness this partnership effectively, if we all work together, then we will reach that last remaining child, and we will ensure that this disease is eradicated once and for all.
MZ:  For me it has been an absolute honour and privilege to lead this effort for the past years, and I leave with a sense of real optimism. I believe Aidan is the right person for this job right now. In November, at the World Health Assembly, we saw tremendous support for polio eradication from Member States. We have new tools, such as nOPV2, and tremendous new commitments. We are working on a new strategy, to lead us to success. But ultimately, all comes down now to implementation. 2020, the COVID year, taught us many lessons. Many of the questions that are still being asked about COVID – how does it transmit, where is it primarily circulating, what are the best tools and strategies to stop it – have been answered for polio. We know what the virus is doing, how it is behaving, and who it is affecting. Most importantly, we know what we have to do to stop it, and we have all the tools to stop it. But what 2020 also taught us is that this cannot last forever. We never know when a next COVID emergency comes along, which will disrupt everything.  In polio eradication, we are being given another chance in 2021, after a bruising 2020. We have to capitalize on it. We have to focus everything on implementation. If we do that, success will follow.
---
Related News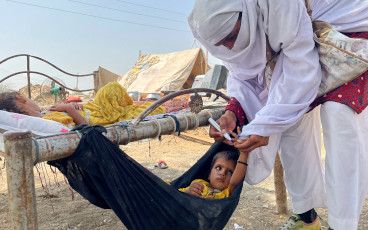 22/11/2023
21 November 2023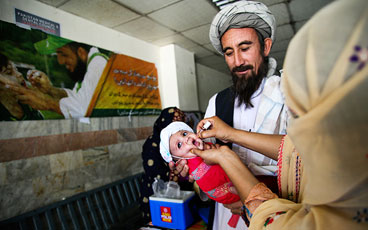 09/11/2023
First visit by the POB and representatives from all GPEI partners to Pakistan in 2023.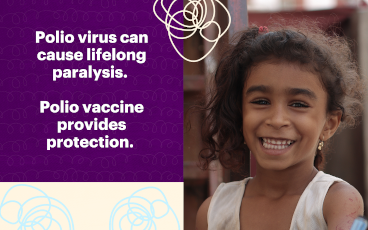 30/10/2023
Engaging digital communities to build trust in vaccines and eradicate polio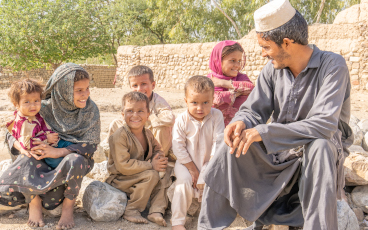 25/10/2023
25 October 2023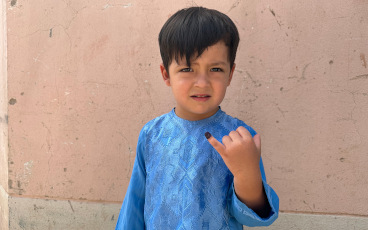 24/10/2023
24 October 2023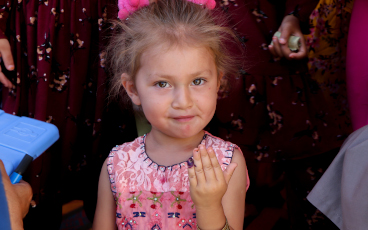 23/10/2023
23 October 2023