28/01/2020
Endemic countries, Gender, Vaccination campaigns
Afghanistan
Meet Anis, the tailor who became a polio eradicator
In Kandahar, women polio workers open doors of hope.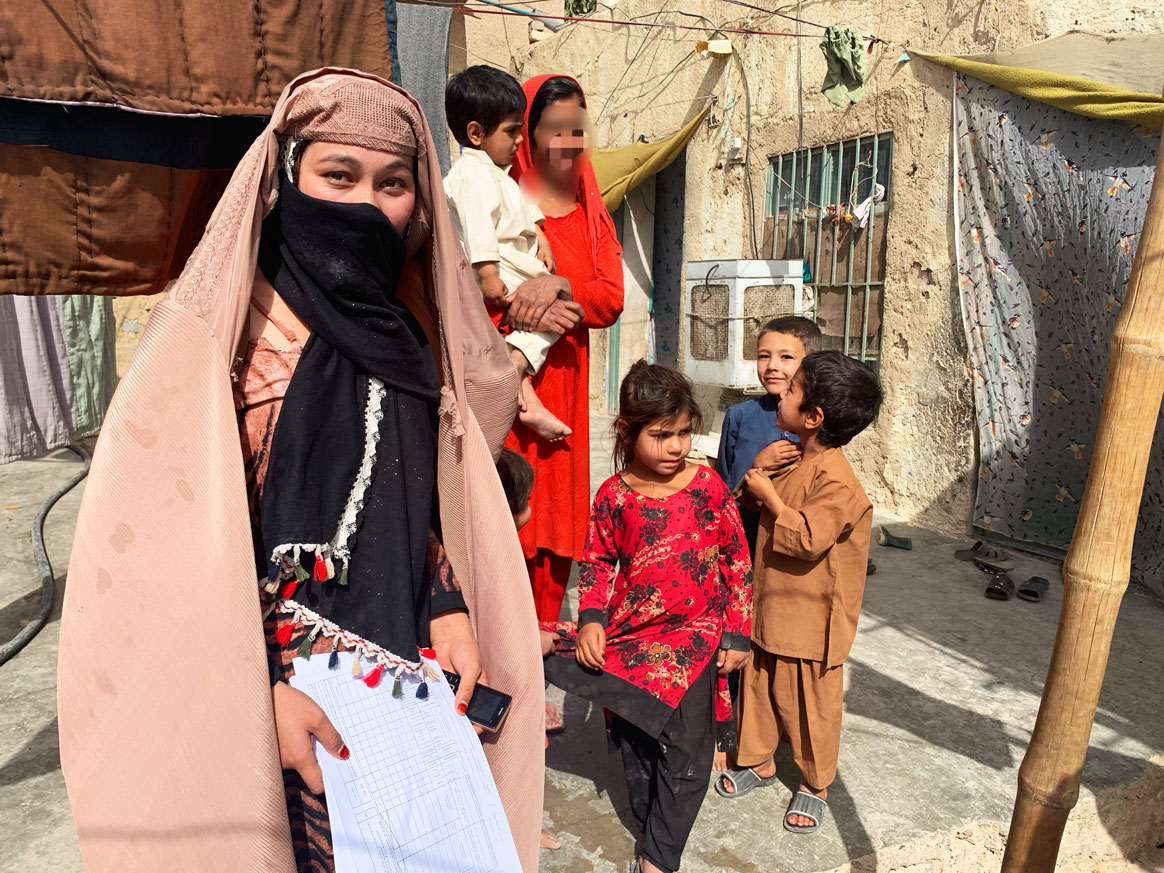 Amidst the extreme heat of Kandahar City in southern Afghanistan, Anis Faizy, a 24 year-old polio outreach worker, moves with confidence between houses. Her aim is to talk to families that refuse to vaccinate their children against polio. Her energy is endless and she tops that with a smile and a warm way of talking with women and men.
For someone her age, Anis has an impressive range of skills. Initially a tailor, now she works as a skilled midwife with passion for her community. She is also a District Communications Officer for the polio programme, leading a team of 56 community outreach workers in her neighbourhood.
"I want to help my people – polio is a danger to every child, and we should eradicate it", says Anis.
When Anis started her job her father told her "You do what is best for you", but neighbours in her socially conservative community were not impressed. She was told by others that she "could be killed while working in the community, it is unsafe for women, and women must stay at home."
But social barriers didn't deter Anis, who has now been working to eradicate polio in Kandahar for over three years.
Anis recalls, "I faced tough refusal families who denied their children the polio vaccine. A woman refused to vaccinate her younger sister. After one year, the sister died of measles as she hadn't been vaccinated against it. Now, the same woman has a baby girl and she frequently takes her baby to the health centre for vaccination. Sadly, she learnt her lesson the hard way".
Over the years, Anis progressed from the lower ranks of social mobiliser to become a supervisor. In September 2019, she applied for the position of District Communication Officer within the Immunization Communication Network supported by UNICEF.
In Kandahar, a male dominant community, women friends wondered if she would be able to supervise male teams. Undeterred, Anis won the job competition. The interview panel commended her achievements, including reducing the number of vaccine-hesitant families in her area, and her ability to drive others to promote vaccines effectively. Reflecting on her work now, Anis emphasizes, "I don't have a problem working with men. We help each other."
Anis leaves her house at 6:30am during immunization campaigns, just as the sun breaks over Kandahar. She checks the outreach plans with her teams before they disperse around the town. Through the day, she makes supervisory visits to her teams and obtains updates on vaccine uptake issues. When she receives reports on absent and missing children, she converses with families in order to encourage them to vaccinate their children.
To eradicate polio from Afghanistan, Anis thinks there is a lot more to do. She says, "we need better health and sanitation services, more women to access homes and better relationships with the local authorities to ensure families accept vaccine."
"I will continue to work hard, for every child to be able to walk, attend school and grow healthy. It is the whole community cause for generations to come."
Related resources
---
Related News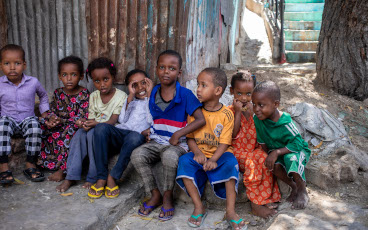 14/04/2021
Somalia's outbreak of circulating vaccine-derived poliovirus type 3 (cVDPV3) has been successfully stopped, with no international spread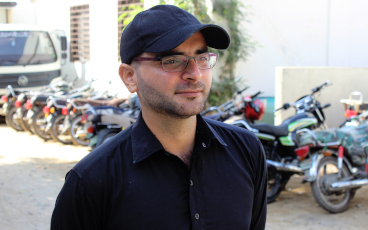 01/04/2021
Polio survivor Mujahid Miran recalls the challenges of growing up with disabilities, and how his own experiences led to his commitment to creating awareness on the virus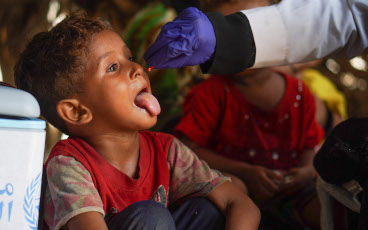 23/03/2021
On Tuesday 16 March, the effort to eradicate polio got a major push from a new backer: the just-inaugurated Regional Subcommittee on Polio Eradication and Outbreaks.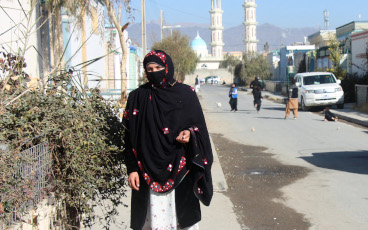 18/03/2021
Hira's story epitomizes the heroic contribution of women polio workers in Afghanistan who continue building trust in vaccines among parents and caregivers in the quest to immunize every last child and end polio.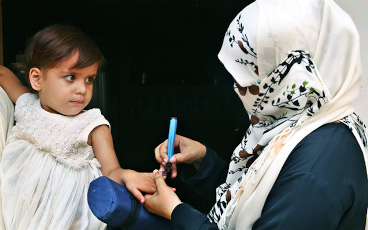 16/03/2021
Update on polio eradication efforts in Pakistan for January 2021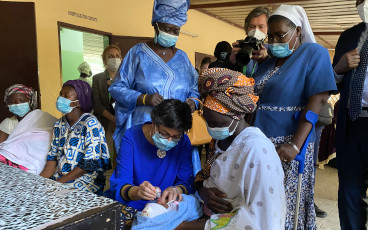 07/03/2021
Spanish Foreign Minister reflects on the role of women in polio eradication after her visit to Chad