Looking Forward into 2015
As 2015 approaches, the GPEI sets priorities to make 2015 the last stand of thepoliovirus around the world.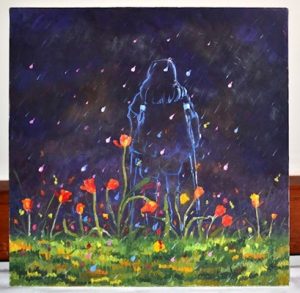 The last few years have seen the Global Polio Eradication Initiative (GPEI) evolve and grow in response to the threats posed to the world by the final strongholds of the poliovirus. Despite being more geographically limited than ever before, at the end of 2014 the virus continues to pose challenges that must be faced in 2015 if we are to protect children from this disease forever.
We have the tools and the knowledge to tackle each problem that we will face in the coming year, so long as we can maintain the rigour and momentum needed to see the job done. We have more friends than ever before to join us in partnership for the final stages. The following priorities have been set for the partnership to build on the gains made so far and to address the key risks and challenges of the coming year: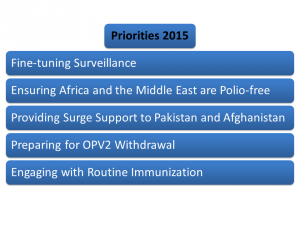 ---
Related News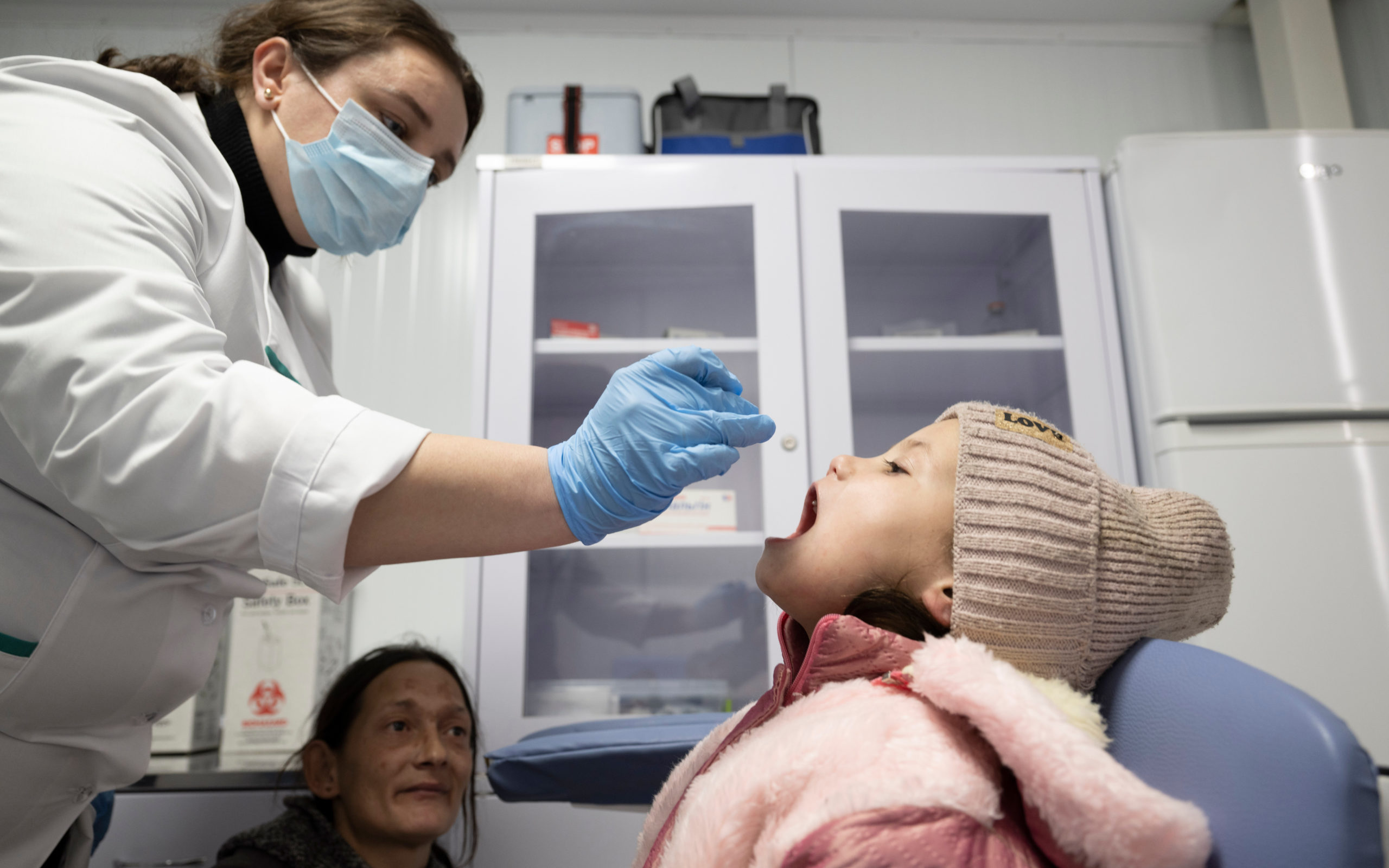 21/09/2023
A success story for public health despite extreme challenges of war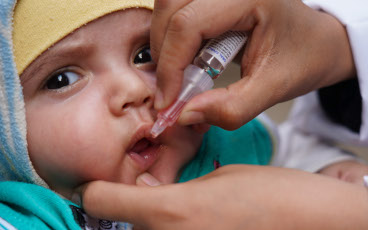 13/09/2023
13 September 2023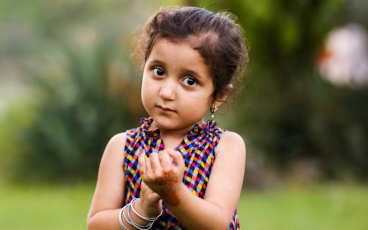 04/09/2023
Newly-appointed Pakistan leaders committed to delivering polio-free country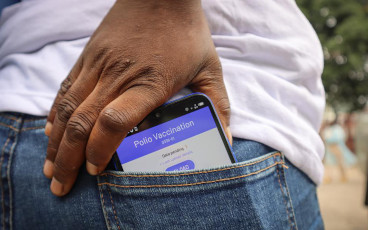 07/08/2023
Since the Republic of Congo first confirmed a case of cVDPV1 in March 2023 (the first such detection in more than two decades), the country has been pioneering the deployment of Geospatial Tracking Systems (GTS) to help curb further transmission.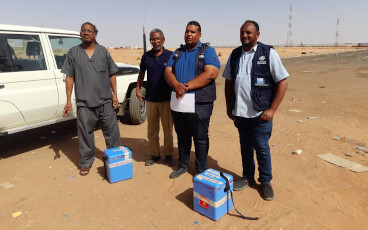 25/07/2023
At the earliest signs of the ongoing conflict in Sudan, in the middle of April, WHO's country team sprang into action. After all, conflict and infectious diseases are known to be comrades.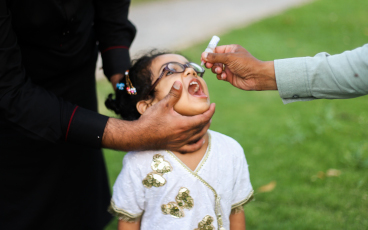 21/07/2023
Says commitment to polio eradication remains commendable, interruption of wild poliovirus is possible in six months with support from communities, government, administrative and security leadership