14/08/2015
Financing and donors
Forty thousand health workers fan across Yemen
Ensuring children are protected from polio and measles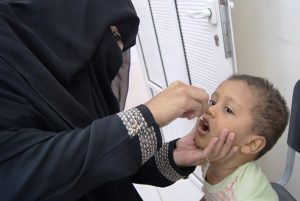 Yemen launches on Saturday 15 August a national round of vaccination campaign against measles and polio, to protect children from these preventable diseases and ensure that Yemen remains polio-free. Despite the ongoing conflict in Yemen, the campaign is aiming to cover the entire country – more than 5 million under five years of age with polio vaccine and 1.4 million children under the age of 15. More than 40,000 health workers and volunteers are being mobilized for this effort, supported by the government and the Global Polio Eradication Initiative.
The conflict in Yemen has posed challenges to the polio eradication programme, including difficulties in distributing vaccines to health facilities, the closure of over 20% of health centres, and the inability of people to reach the centres that remain due to conflict. In spite of the political unrest in Yemen, 88% of children were reached with routine vaccines through health facilities and campaigns in 2014. A national measles, rubella and polio campaign was implemented in November 2014 reaching as many as 93% of children.
The campaign is made possible by contributors to the Horn of Africa polio outbreak, which has included operations in Yemen. The Global Polio Eradication Initiative receives financial support from governments of countries affected by polio; private sector foundations, donor governments, multilateral organizations, private individuals, humanitarian and nongovernmental organizations and corporate partners. Full list of all contributors.
National polio, measles and rubella campaign launched in Yemen [press release]
Related
---
Related News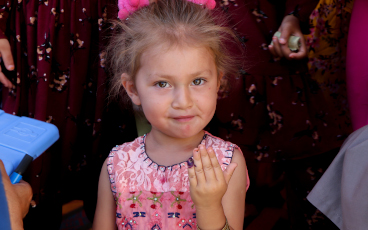 08/12/2022
As 2022 draws to a close, independent technical bodies from key epi-centres dive deep on what it will take to achieve success in 2023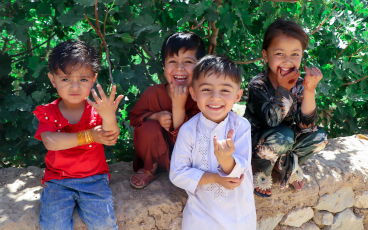 27/10/2022
Together, we can end polio!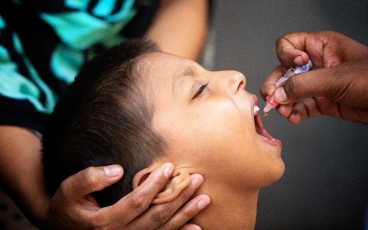 25/10/2022
We are close to making polio the second human disease to be eradicated, but what will it take to finally consign this killer disease to the history books?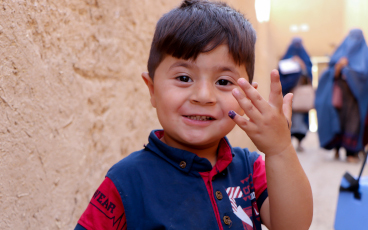 18/10/2022
More than 3000 scientists and health experts from 115 countries urge the world to fully fund eradication strategy following resurgence of disease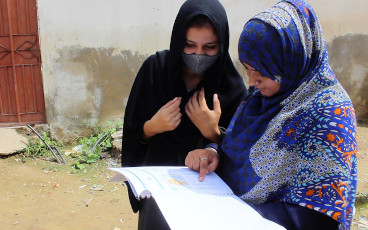 28/09/2022
Pakistan is one of just two countries where the polio virus remains endemic. Challenges remain in identifying and vaccinating all children, but data management software is providing a way forward.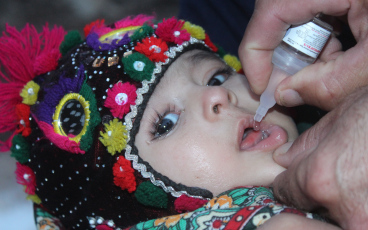 15/08/2022
One year on from Afghanistan's transition of power in August 2021, WHO's polio eradication programme has made critical gains – but the job is far from finished