28/05/2018
Certification, Containment, Endemic countries, Transition planning
Eradicate, transition and contain
Polio discussions at this year's World Health Assembly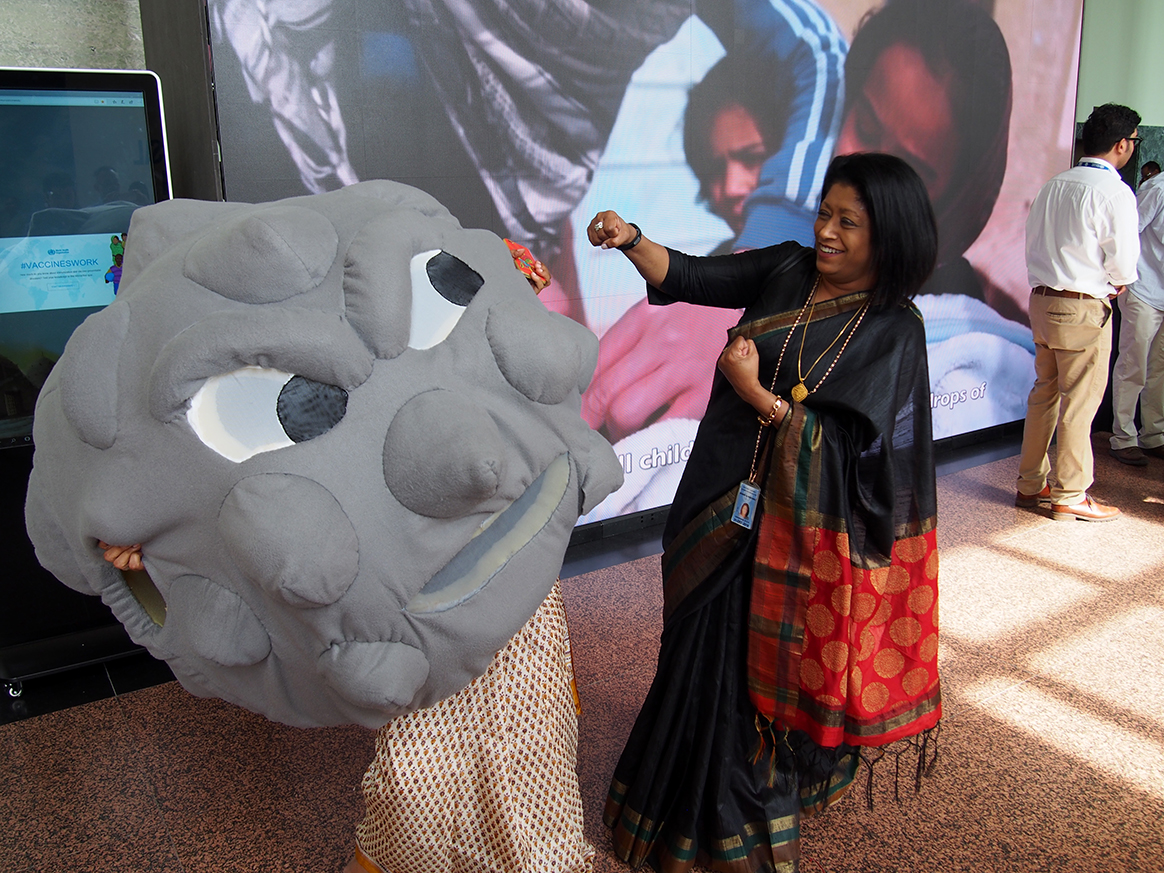 28 May 2018, Geneva, Switzerland:  'Eradicate first' was the mantra at last week's World Health Assembly (WHA). While holding detailed discussions to plan for a polio-free world, delegates emphasized the need to finish the job of eradication.
With wild poliovirus transmission levels lower than ever before, Ministers of Health and delegates reviewed progress being achieved through national emergency action plans in the remaining endemic countries. As at May 2018, only eight cases due to wild poliovirus had been reported globally, from just two countries: Afghanistan and Pakistan.
To prepare for a polio-free world, Member States adopted a landmark resolution on poliovirus containment. A limited number of facilities will retain poliovirus after eradication, to serve critical national and international functions such as the production of polio vaccine or research. It is crucial that these poliovirus materials are appropriately contained under strict biosafety and biosecurity handling and storage conditions, to ensure that virus is not released into the environment, either accidentally or intentionally, to again cause outbreaks of the disease in susceptible populations.
WHO and countries that are currently funded by the Global Polio Eradication Initiative (GPEI) face significant financial, human resource, and programmatic risks as a result of the scaling down of the GPEI budget (2017-2019) and its eventual closure. Hence, Member States requested the Director-General to develop a strategic action plan on polio transition that will mitigate these risks, as well as strengthen country health systems. Delegates considered the resulting 5-year strategic action plan on polio transition, which has 3 key objectives: (i) sustaining a polio-free world after eradication of polio virus; (ii) strengthening immunization systems, including surveillance for vaccine-preventable diseases; and (iii) strengthening emergency preparedness, detection and response capacity in countries to ensure full implementation of the International Health Regulations. The strategic action plan outlines how essential polio functions like surveillance, laboratory networks, and some core infrastructure can support the implementation of the Post Certification Strategy to sustain a polio-free world, and can be integrated into the immunization or health emergencies' programme, or mainstreamed into national health systems. The plan provides detailed costing for the integration of essential polio functions into WHO's Thirteenth General Programme of Work, and some financing options. The three polio-endemic countries (Afghanistan, Pakistan and Nigeria) and a few high-risk countries battling outbreaks have been excluded from transition planning until eradication. All other GPEI-funded countries are expected to plan for polio transition.
Member States expressed overwhelming commitment to fully implement and finance all strategies to secure a lasting polio-free world in the very near term. Rotary International, speaking on behalf of the GPEI, which includes WHO, Rotary, CDC, UNICEF and the Bill & Melinda Gates Foundation, offered an impassioned plea to the global community to eradicate a human disease for only the second time in history, and ensure that no child will ever again be paralysed by any form of poliovirus anywhere.
---
Related News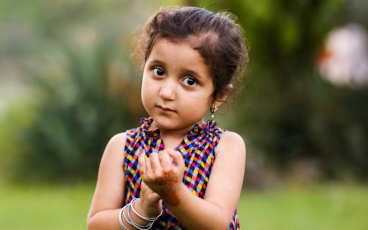 04/09/2023
Newly-appointed Pakistan leaders committed to delivering polio-free country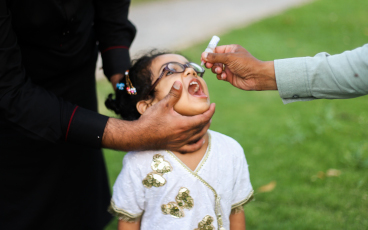 21/07/2023
Says commitment to polio eradication remains commendable, interruption of wild poliovirus is possible in six months with support from communities, government, administrative and security leadership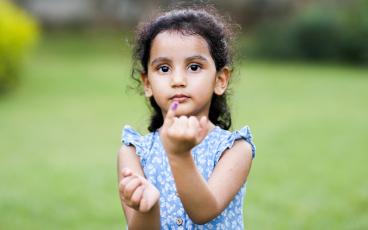 25/05/2023
Global leaders commit to ending polio once and for all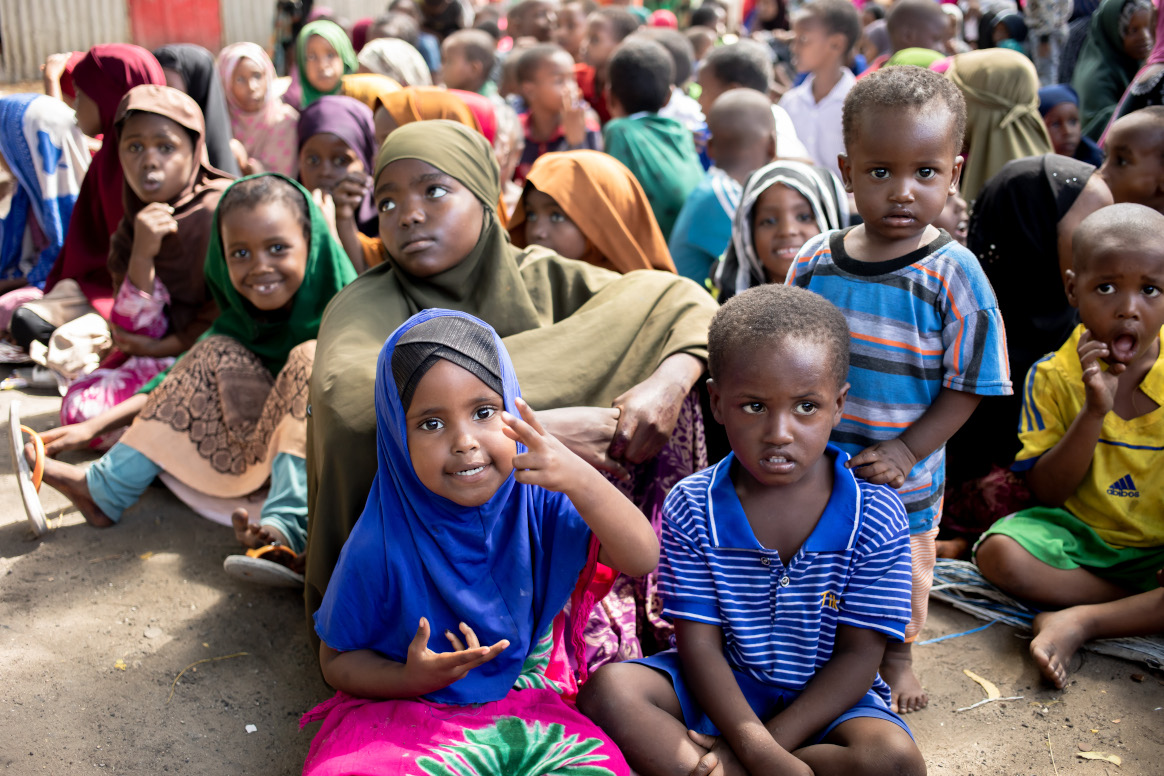 25/05/2023
Country experiences show that success on polio transition is context specific.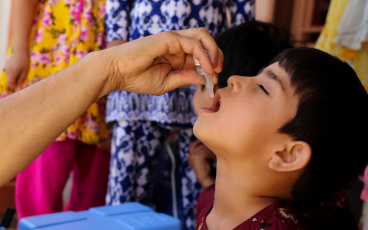 22/05/2023
21 May 2023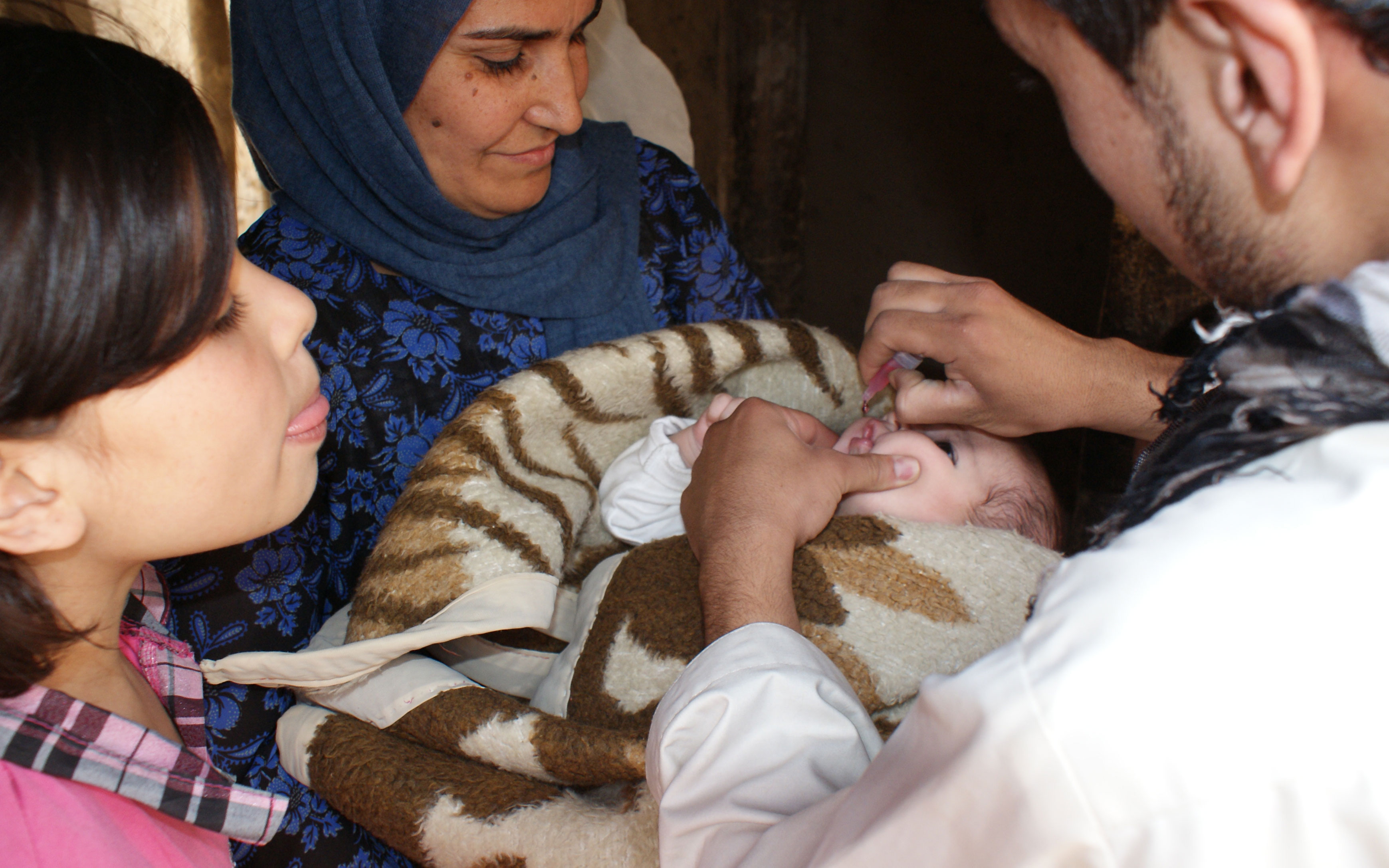 18/05/2023
From Polio to Progress