Challenges for the final 1%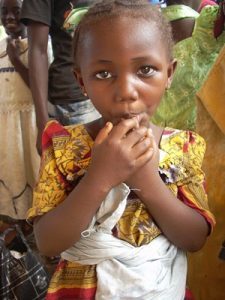 From the Development Policy Centre blog: In his earlier post on the eradication of polio, Jonathan Pryke discusses the long struggle that has led to the reducing the global burden of polio by 99% over the last 23 years. Today, Chris Maher discusses what lies ahead – the last crucial 1% that will take us to complete eradication. As is often the case with great endeavours, the last 1% is the toughest.
In the few remaining areas where polio survives, implementing effective public health programmes is often extremely difficult. Almost by definition, these areas have weak infrastructure, weak governance, high rates of poverty and illiteracy, and sometimes armed conflict or social unrest. To eradicate polio it is necessary to build up enough immunity in small children to choke off circulation of wild poliovirus, which means that very high proportions of children must be reached with immunization multiple times, and the constraints of operating in these areas have to be overcome in order to achieve this. Full post
---
Related News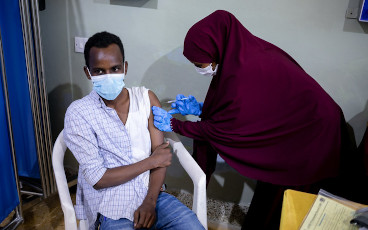 24/01/2022
The support polio teams provide to deliver COVID-19 vaccines underlines the vital role they can play for health priorities beyond polio.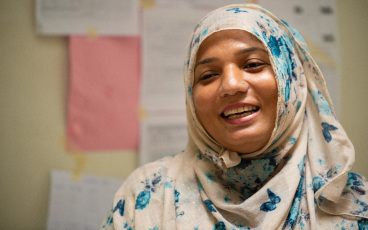 18/01/2022
Soni Farhan's work to eradicate polio has been as healing for her as it has been for the children she's determined to help.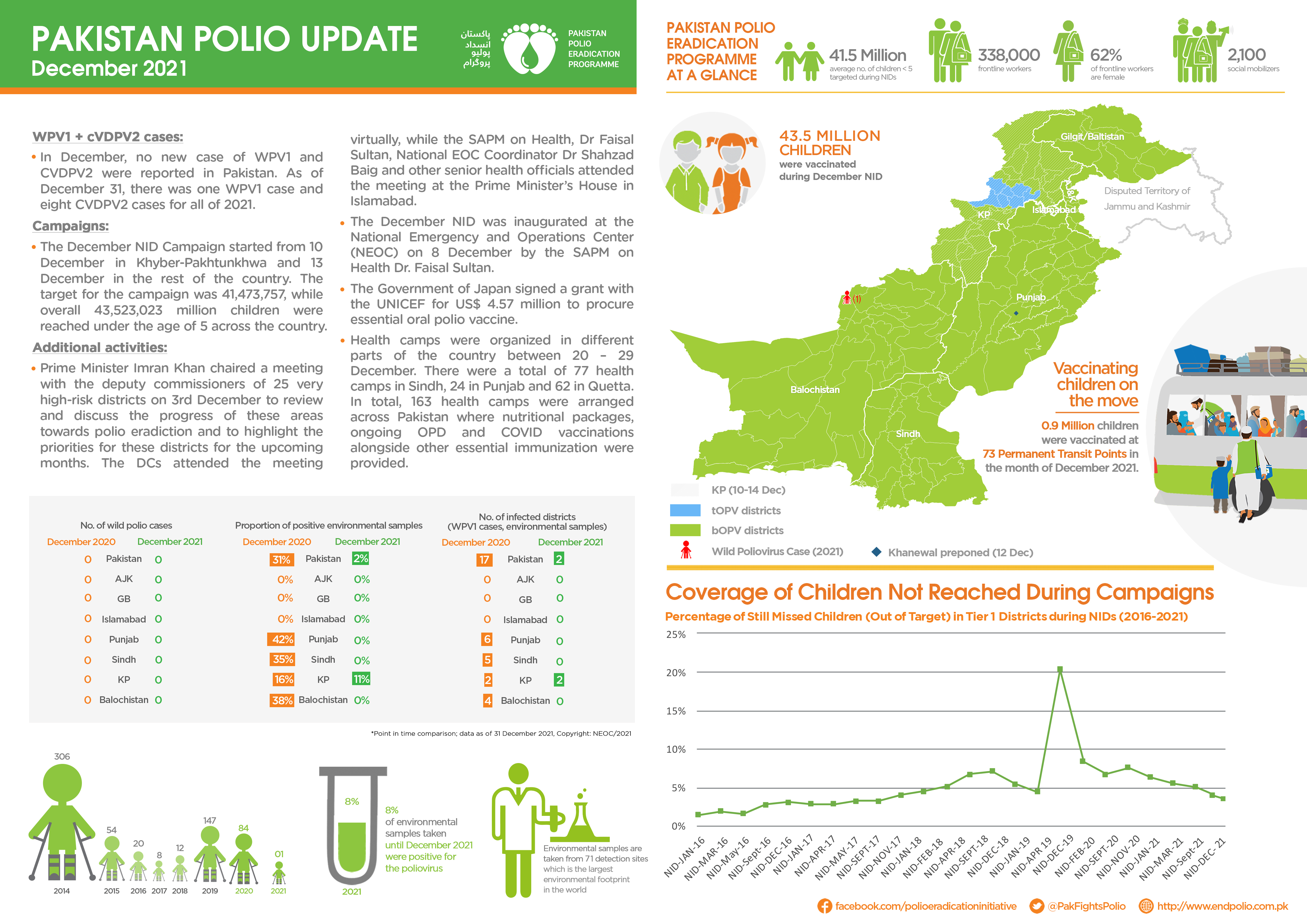 13/01/2022
Update on polio eradication efforts in Pakistan for December 2021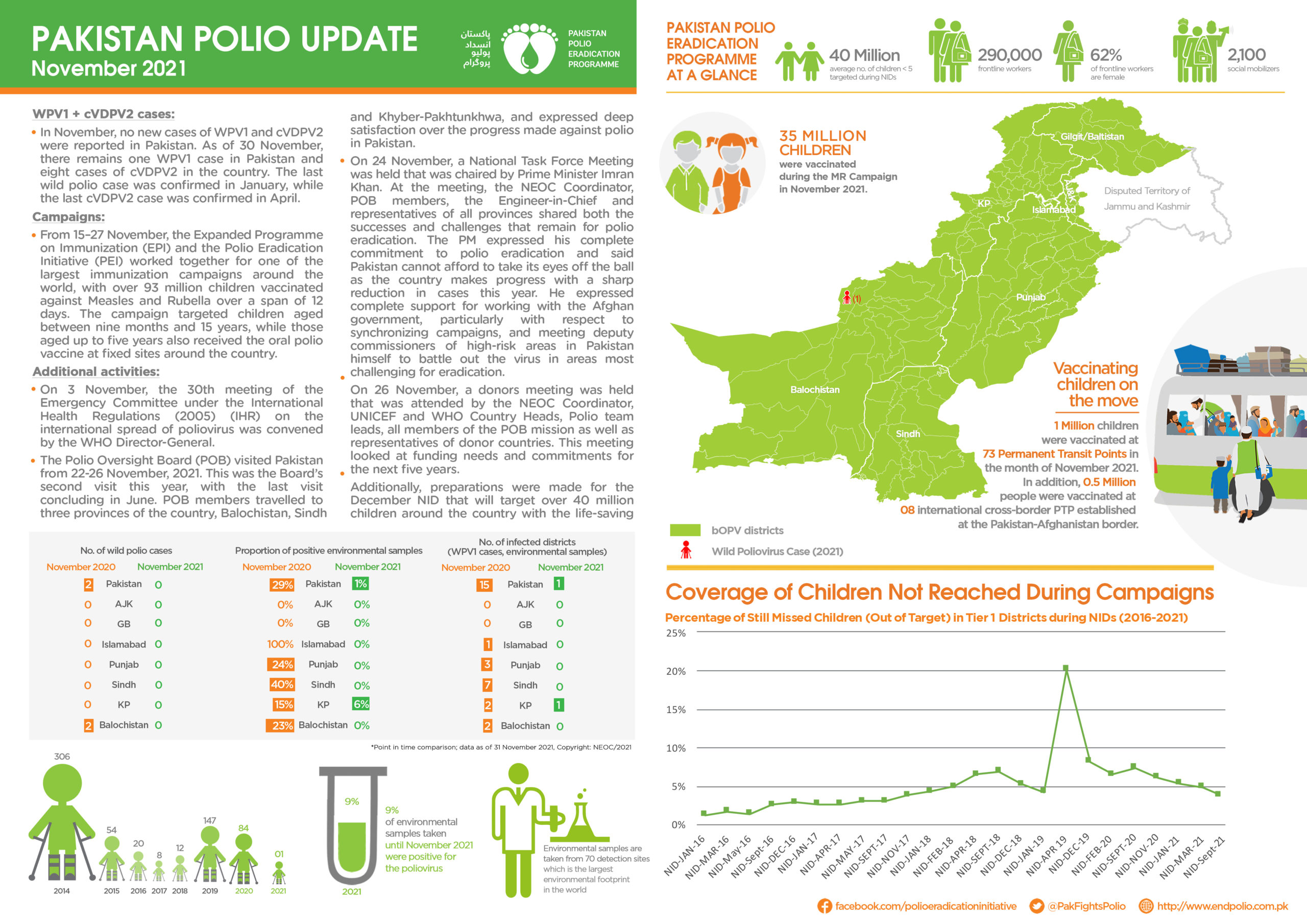 21/12/2021
Update on polio eradication efforts in Pakistan for November 2021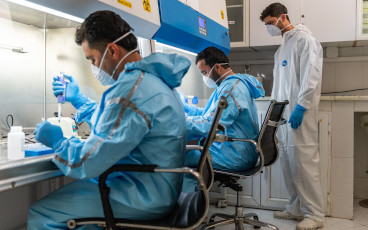 20/12/2021
2021 may go down in history as the turning point in the global effort to eradicate polio.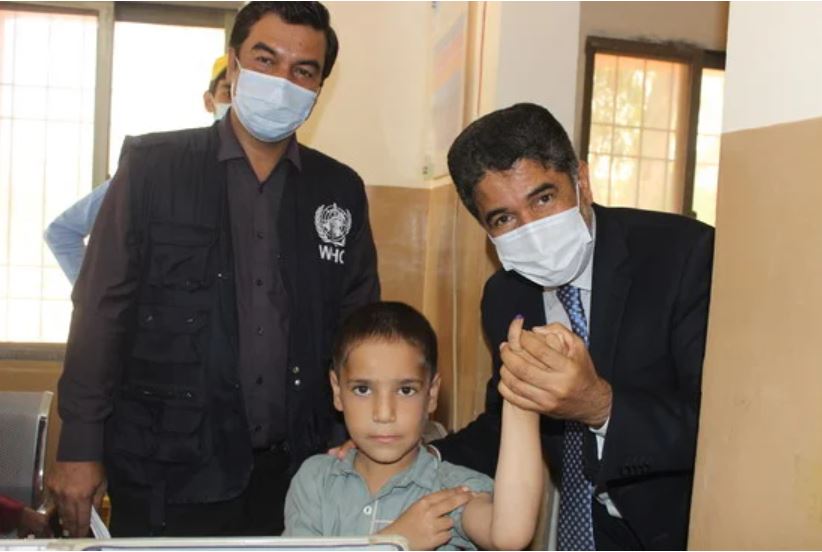 16/12/2021
High level commitment to ending polio in Pakistan by regional UN leadership