Celebrating Steps Forward this World Polio Day
In the lead up to World Polio Day on 24 October, join the Global Polio Eradication Initiative to reflect on the incredible achievements of the past year.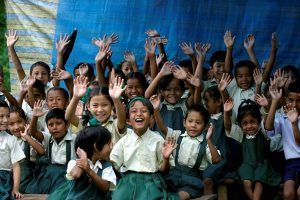 The World Polio Day will be a special one, because in the past year the Global Polio Eradication Initiative has achieved so much worthy of celebration. From reaching long-awaited milestones to increased momentum in polio's remaining strongholds, we are ever closer to achieving our goal of a polio-free world.
Join the GPEI in recognising the contributions of healthcare workers, volunteers, families, communities, governments, donors, traditional and religious leaders, civil society organizations and partners, all of whom have played a crucial role in the achievements that have been made this year.
Here are just some of the things we have to celebrate this World Polio Day:
---
Related News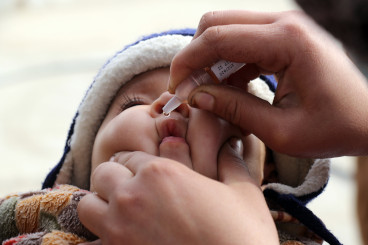 28/01/2022
WHO Executive Board urges intensified efforts to give world one less infectious disease to worry about and work towards sustainability of gains in polio-free countries.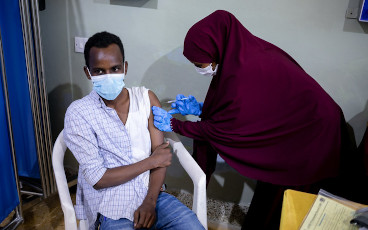 24/01/2022
The support polio teams provide to deliver COVID-19 vaccines underlines the vital role they can play for health priorities beyond polio.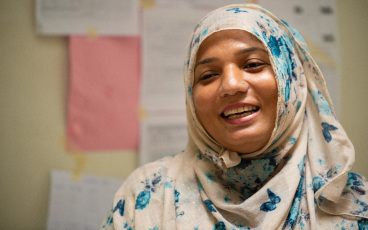 18/01/2022
Soni Farhan's work to eradicate polio has been as healing for her as it has been for the children she's determined to help.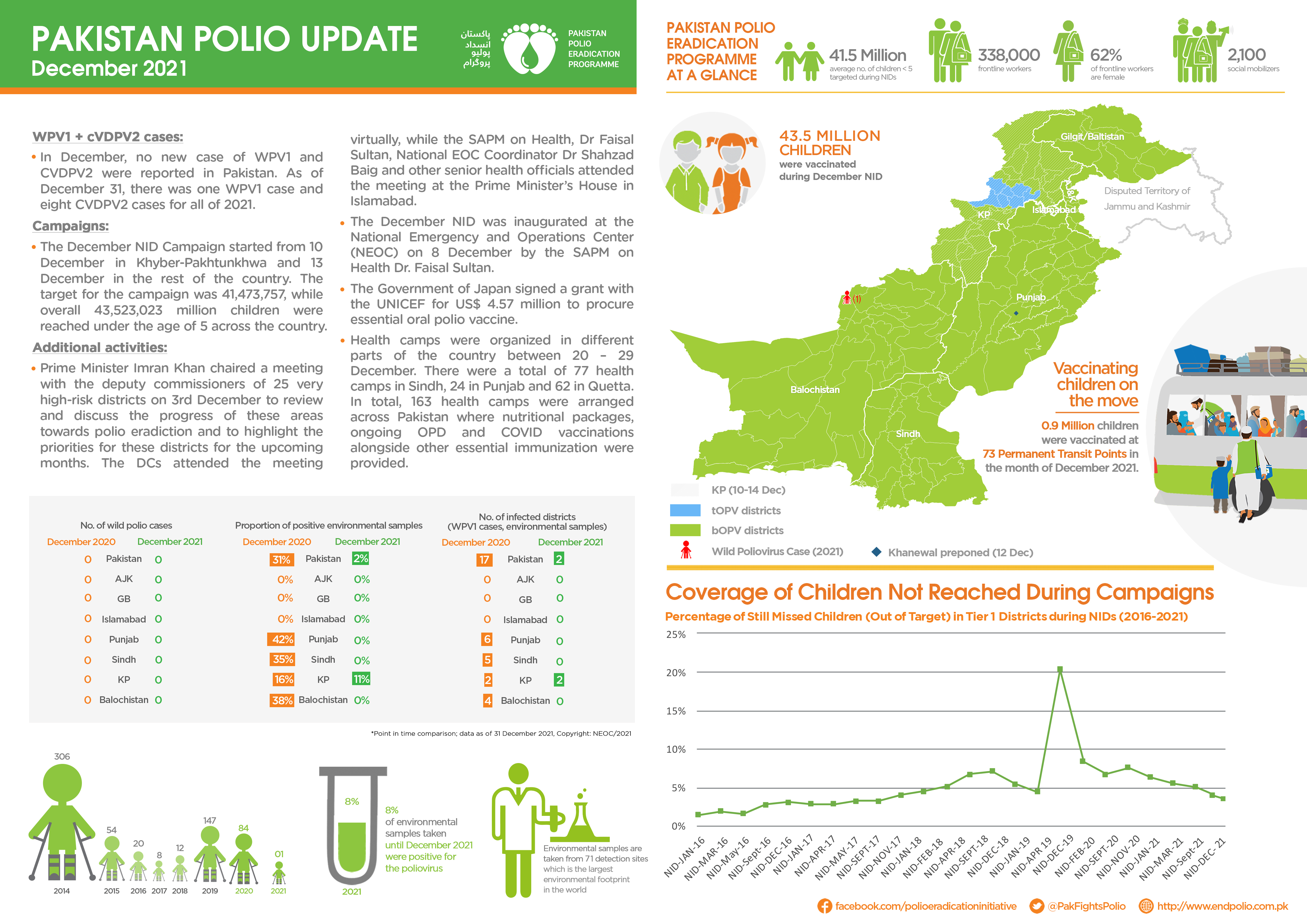 13/01/2022
Update on polio eradication efforts in Pakistan for December 2021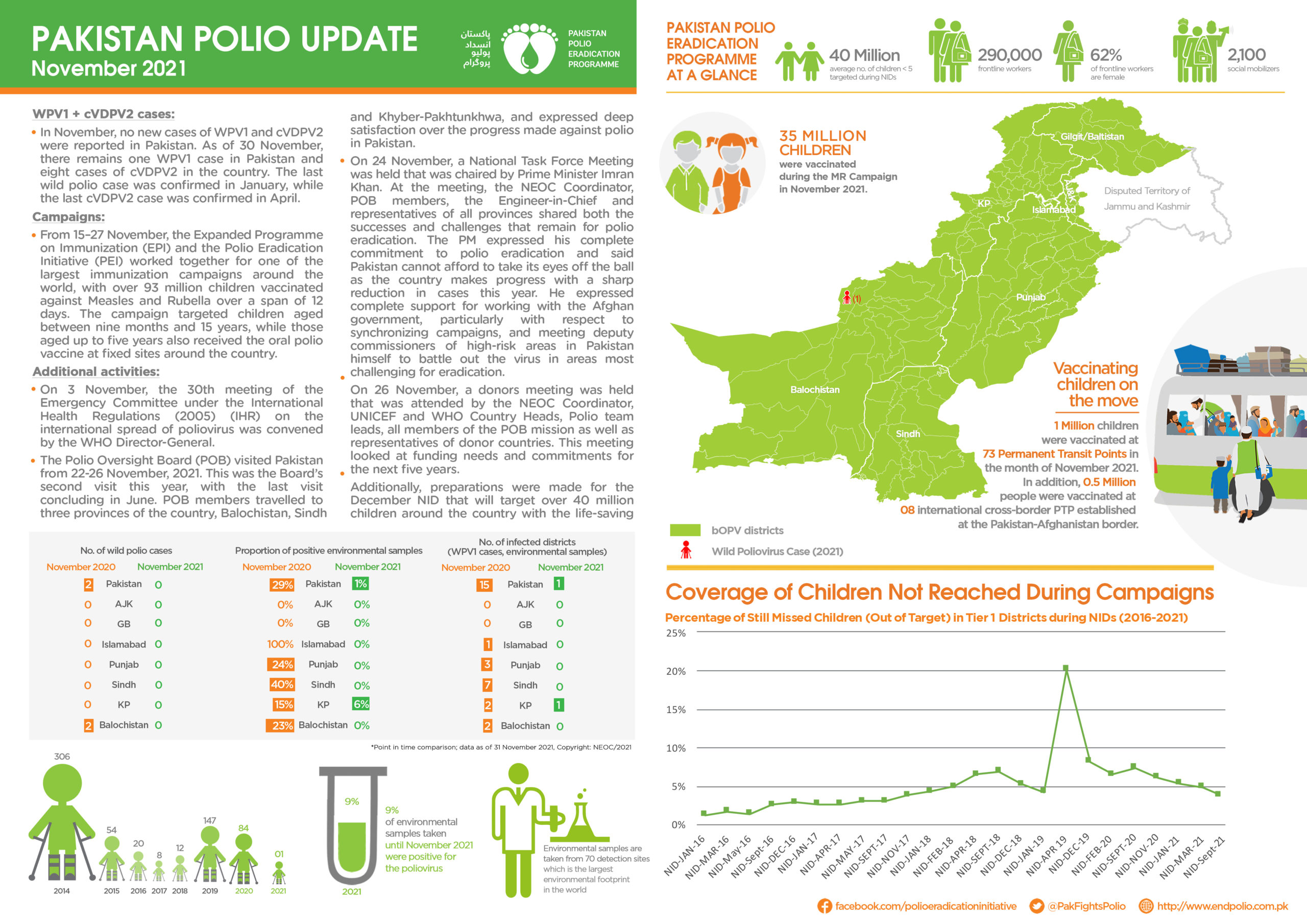 21/12/2021
Update on polio eradication efforts in Pakistan for November 2021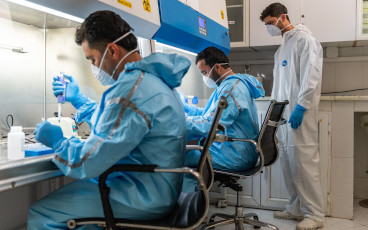 20/12/2021
2021 may go down in history as the turning point in the global effort to eradicate polio.