25/08/2020
Certification, GPEI partners
Africa
Africa Kicks Out Wild Polio
Visit the "Africa Kicks Out Wild Polio" website for content on the WHO African Region's efforts to eradicate wild polio.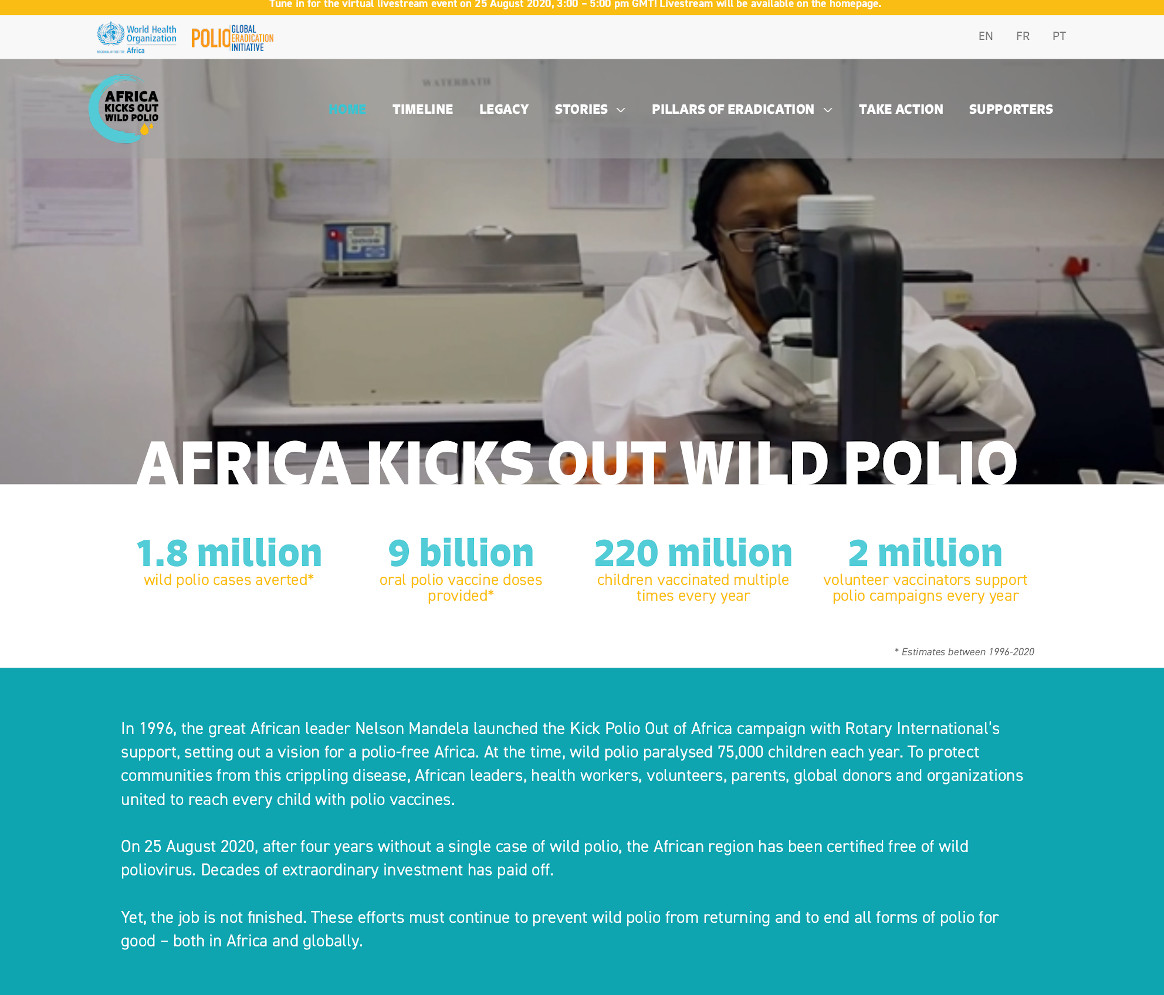 Click on the image for information and multimedia content.
---
Related News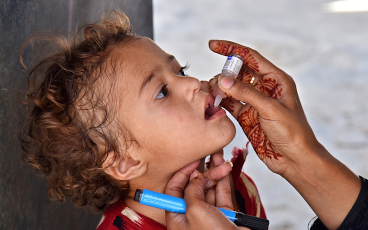 04/05/2021
As of 4 May 2021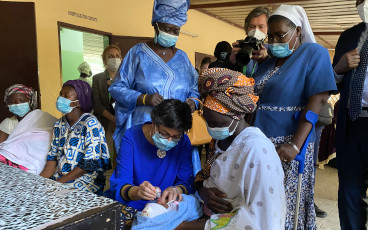 07/03/2021
Spanish Foreign Minister reflects on the role of women in polio eradication after her visit to Chad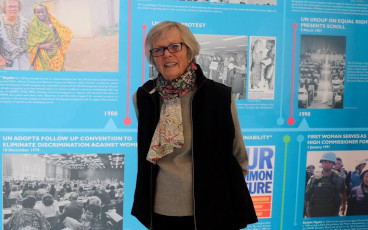 24/02/2021
As we approach International Women's Day, GPEI honours two women without whom we would not be where we are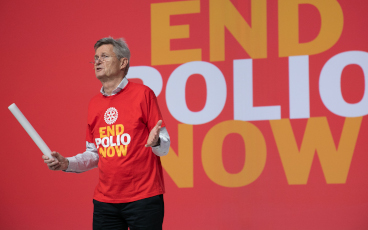 23/02/2021
In a special interview, PolioNews (PN) talks to Holger Knaack (HK), President of Rotary International.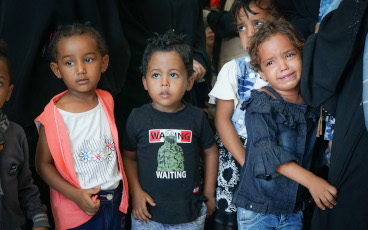 26/01/2021
Even in face of global COVID-19 pandemic, governments and partners start the battle afresh, determined to finish polio once and for all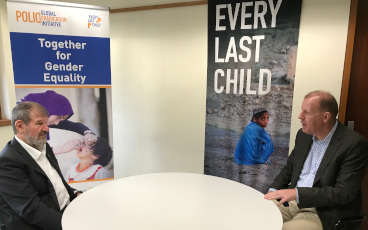 12/01/2021
In a special one-off interview, PolioNews (PN) talks to both Aidan O'Leary (A-O'L) and Michel Zaffran (MZ) about the future of polio eradication.