23/11/2018
Endemic countries, Oral Polio Vaccine (OPV), Vaccination campaigns, Vaccines
Afghanistan
Afghanistan redoubling efforts to eradicate polio once and for all
Afghanistan aims to reach the most vulnerable in Southern and Eastern provinces.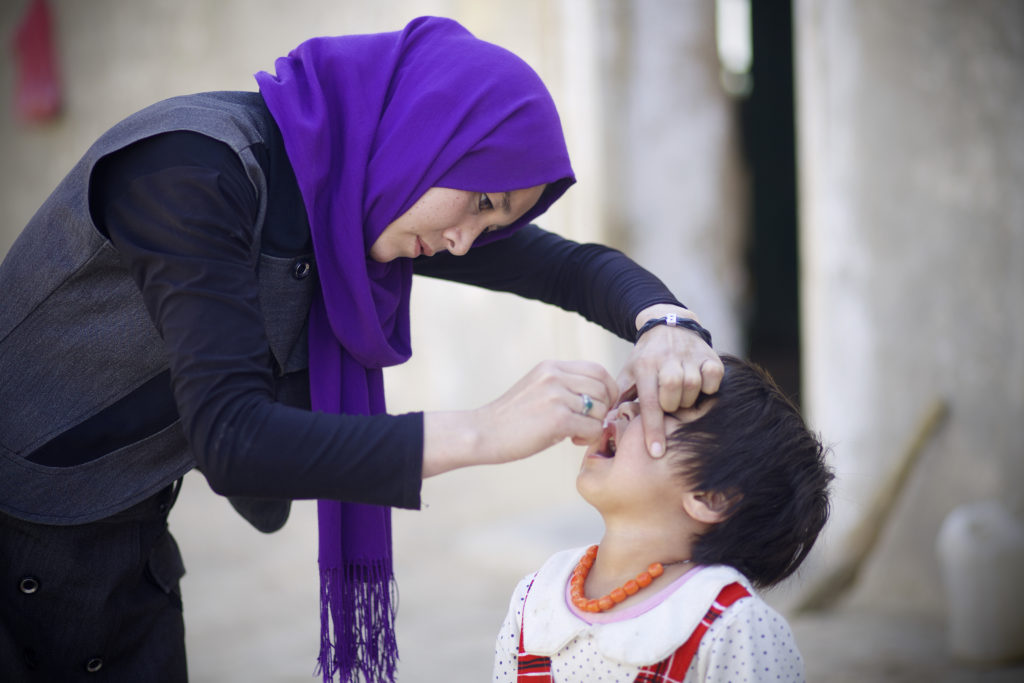 In November, polio vaccination teams across Afghanistan targeted 5.3 million children under the age of five in high-risk provinces. The vaccination campaign came on the heels of several newly reported cases.  Afghanistan has 19 documented cases of wild poliovirus in 2018, as of November. Confirmation of even one polio case anywhere signals remaining vaccination coverage gaps which must be filled to achieve eradication.
The targeted vaccination campaign took place from 5-9 November, and with support across the board from healthcare workers, communities, religious clerics, and the government. "The Ministry of Public Health and health partners are committed to ending this disease," said Dr. Ferozuddin Feroz, Minister of Public Health.
Afghanistan is one of the three remaining endemic countries in the world along with Pakistan and Nigeria. The endemic countries are intensifying their efforts by making sure they fully implement the strategies in their national polio emergency action plans.
Read more about the details of Afghanistan's vaccination campaign here.
Related Resources
---
Related News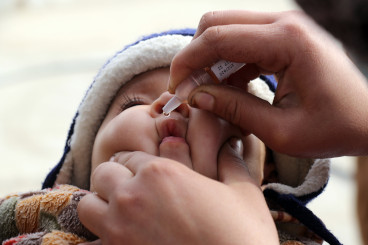 28/01/2022
WHO Executive Board urges intensified efforts to give world one less infectious disease to worry about and work towards sustainability of gains in polio-free countries.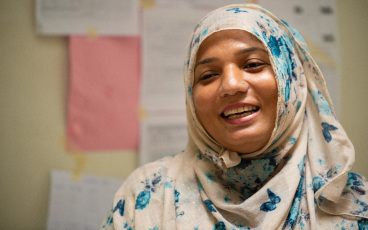 18/01/2022
Soni Farhan's work to eradicate polio has been as healing for her as it has been for the children she's determined to help.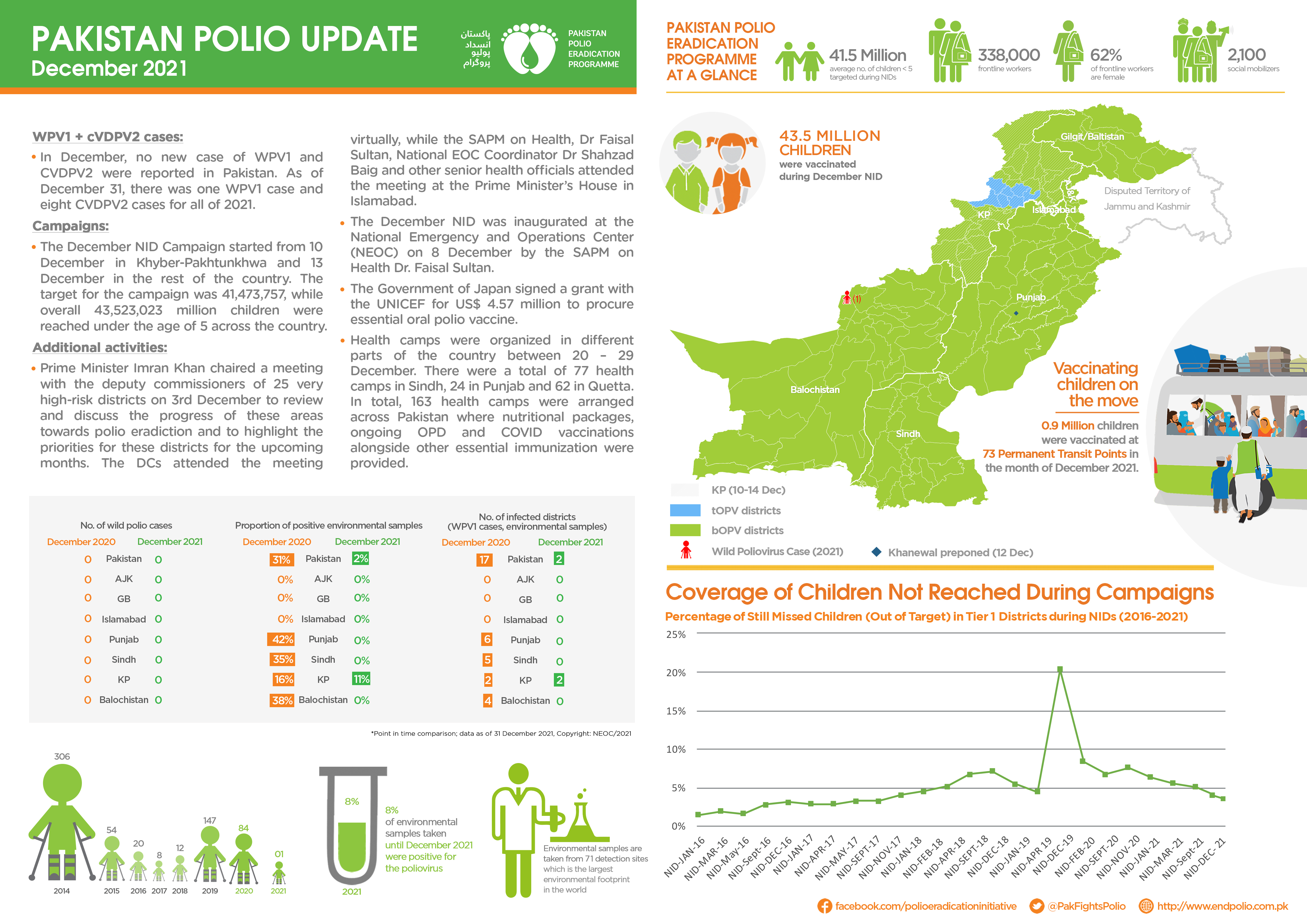 13/01/2022
Update on polio eradication efforts in Pakistan for December 2021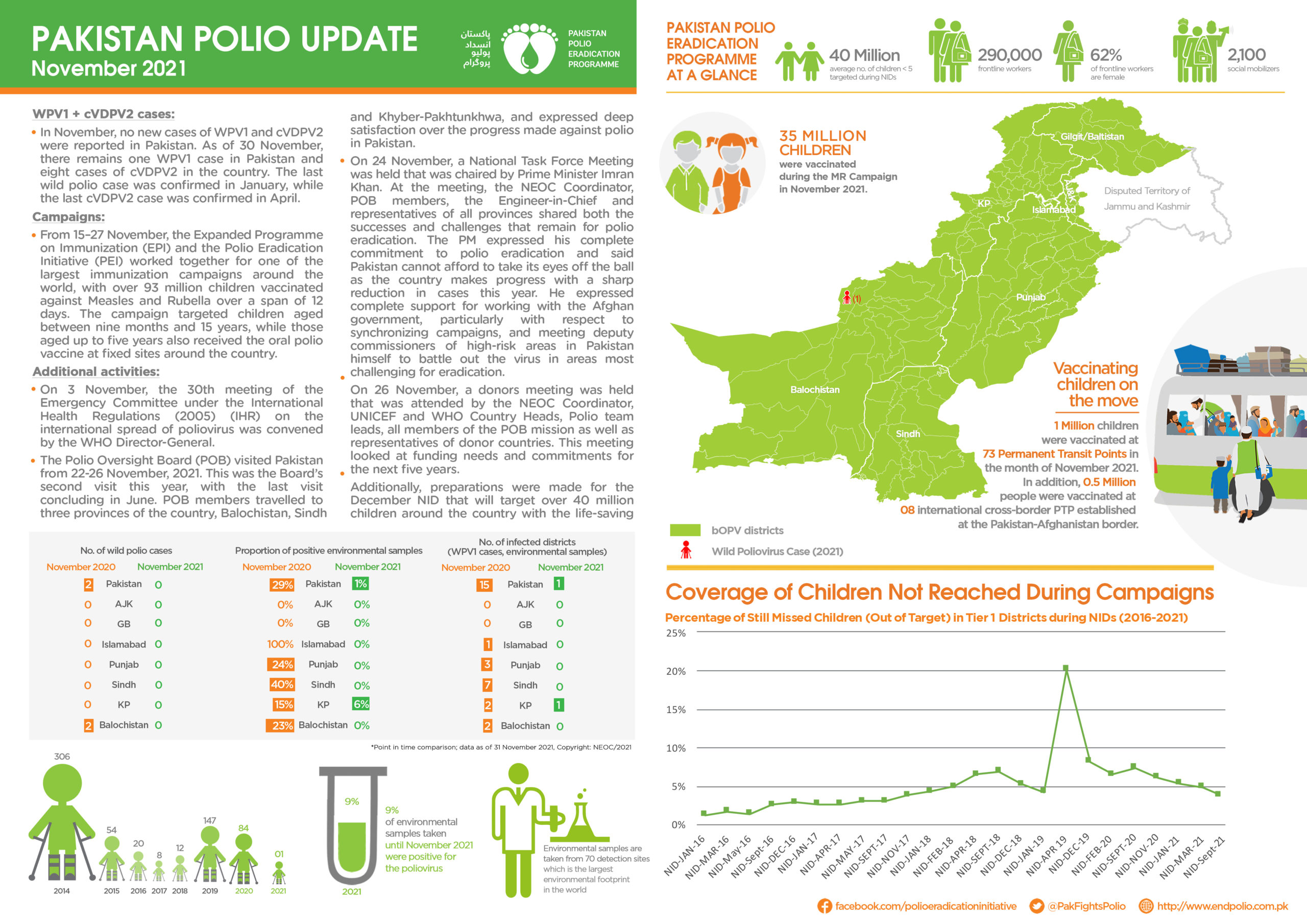 21/12/2021
Update on polio eradication efforts in Pakistan for November 2021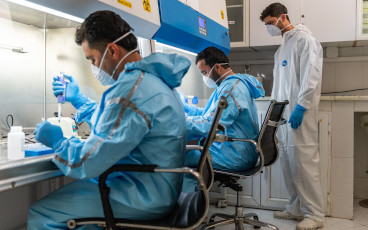 20/12/2021
2021 may go down in history as the turning point in the global effort to eradicate polio.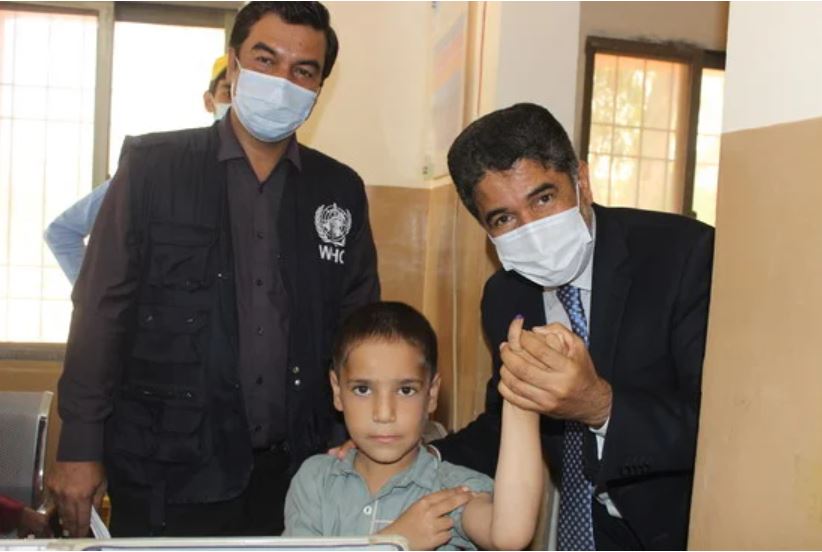 16/12/2021
High level commitment to ending polio in Pakistan by regional UN leadership