11/10/2017
Endemic countries, Social mobilization, Vaccination campaigns
Afghanistan
Afghanistan Polio Snapshot – September 2017
Update on polio eradication efforts in Afghanistan for September 2017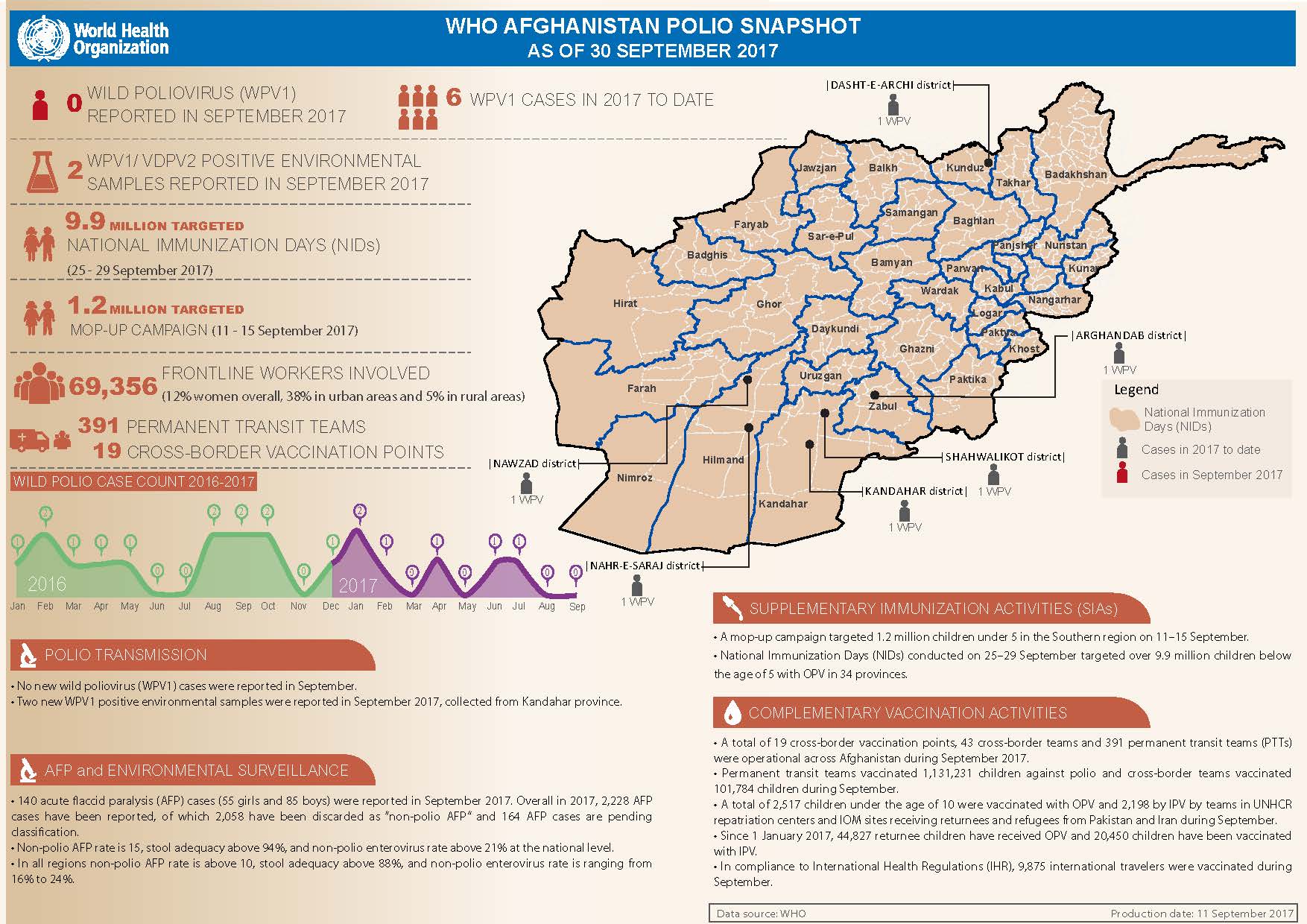 The Afghanistan polio snapshot gives a monthly update on key information and activities of the polio eradication initiative in Afghanistan.
In September:
No new cases wild of poliovirus were reported.
Two new WPV1 positive environmental samples were reported in Kandahar province.
National vaccination campaigns were carried out across all 34 provinces, aimed at reaching over 9.9 million children under 5 with oral polio vaccine OPV.
Permanent transit teams successfully vaccinated 1,131,231 children against polio, and cross-border teams vaccinated 101,784 children.
---
Related News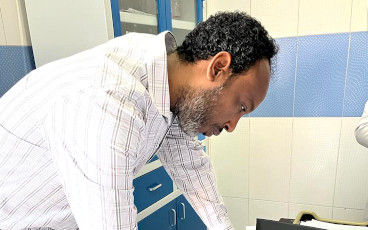 23/08/2022
Dr Abdinoor Mohamed, an epidemiologist tells us about his team's travel to Afghanistan to review the country's polio surveillance system, visiting 67 districts in 25 of the country's 34 provinces.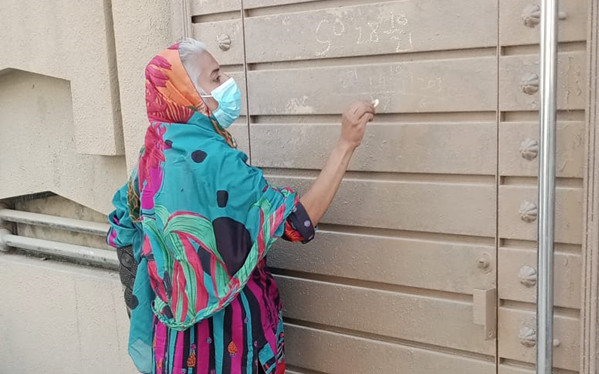 22/08/2022
A story of determination, friendship and support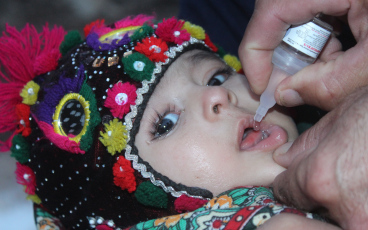 15/08/2022
One year on from Afghanistan's transition of power in August 2021, WHO's polio eradication programme has made critical gains – but the job is far from finished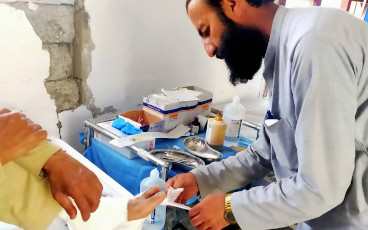 05/07/2022
Teams urgently mobilized to help respond to disaster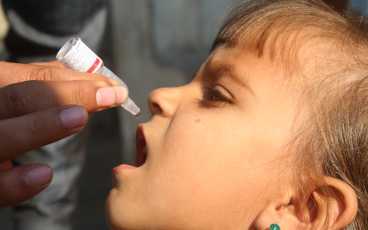 28/06/2022
G7 and Commonwealth Heads of Government call for strengthened support to global polio eradication effort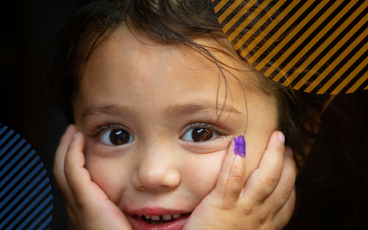 26/04/2022
US$4.8 billion budget needed to implement new Strategy and eradicate the infectious disease Germany announces it will co-host polio pledging moment in 2022