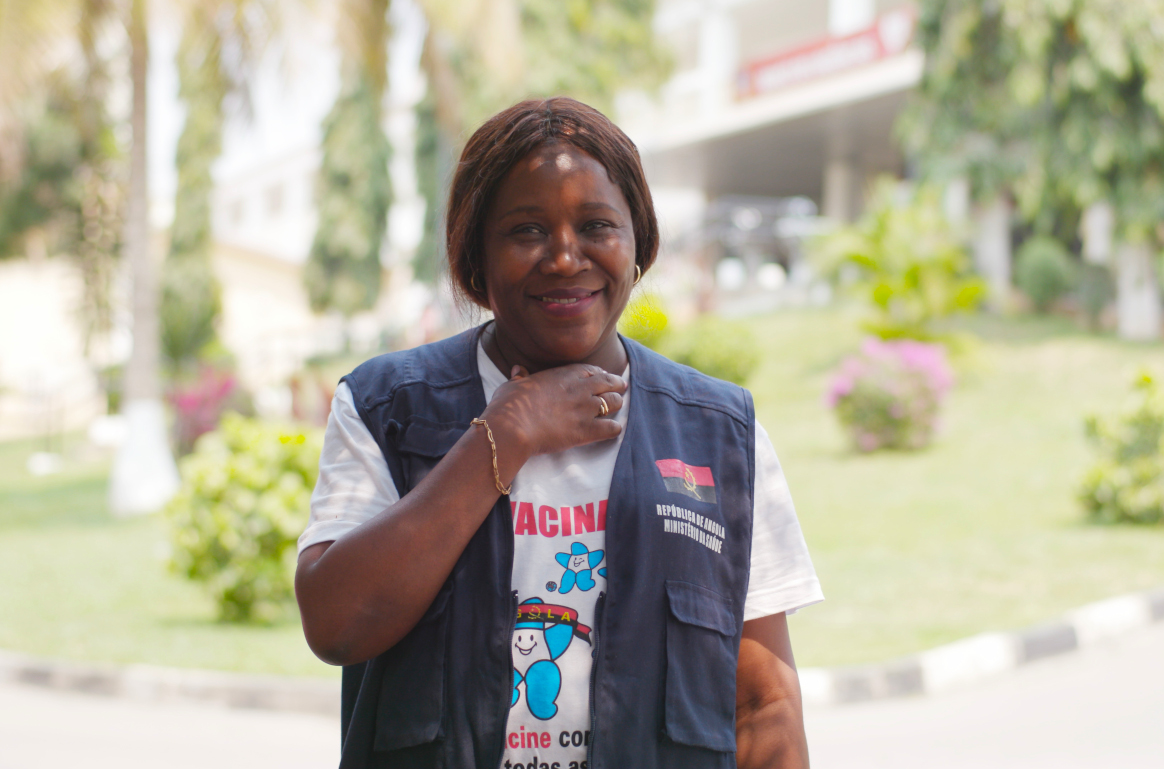 From her first polio vaccination campaign in 1997 to the present day, Dr. De Sousa has never lost her passion for increasing access to immunization. The National Expanded Program on Immunization (EPI) Manager for Angola, she remembers her first impressions of the country, "At the time, I could see that most children in the country were not vaccinated and I was excited to help them."
From the outset, she knew that taking on polio eradication would be challenging. "Angola had just emerged from an armed conflict and there were areas that were very difficult to access, due to dilapidated roads, broken bridges and mining activity, and for that reason there was low routine vaccination coverage. Nevertheless, I felt that I had a duty to fulfill for our children, so I accepted the challenge."
In 1998, Dr. De Sousa was appointed by the National Directorate of Public Health to help implement the Epidemiological Surveillance System for Acute Flaccid Paralysis (AFP) – one of the primary symptoms of polio. It was a position that required grit and resilience.
She explains, "This was a big responsibility because highly sensitive surveillance for AFP, including immediate case investigation and specimen collection, are critical for the detection of wild poliovirus. AFP surveillance is also critical for documenting the absence of poliovirus circulation for polio-free certification."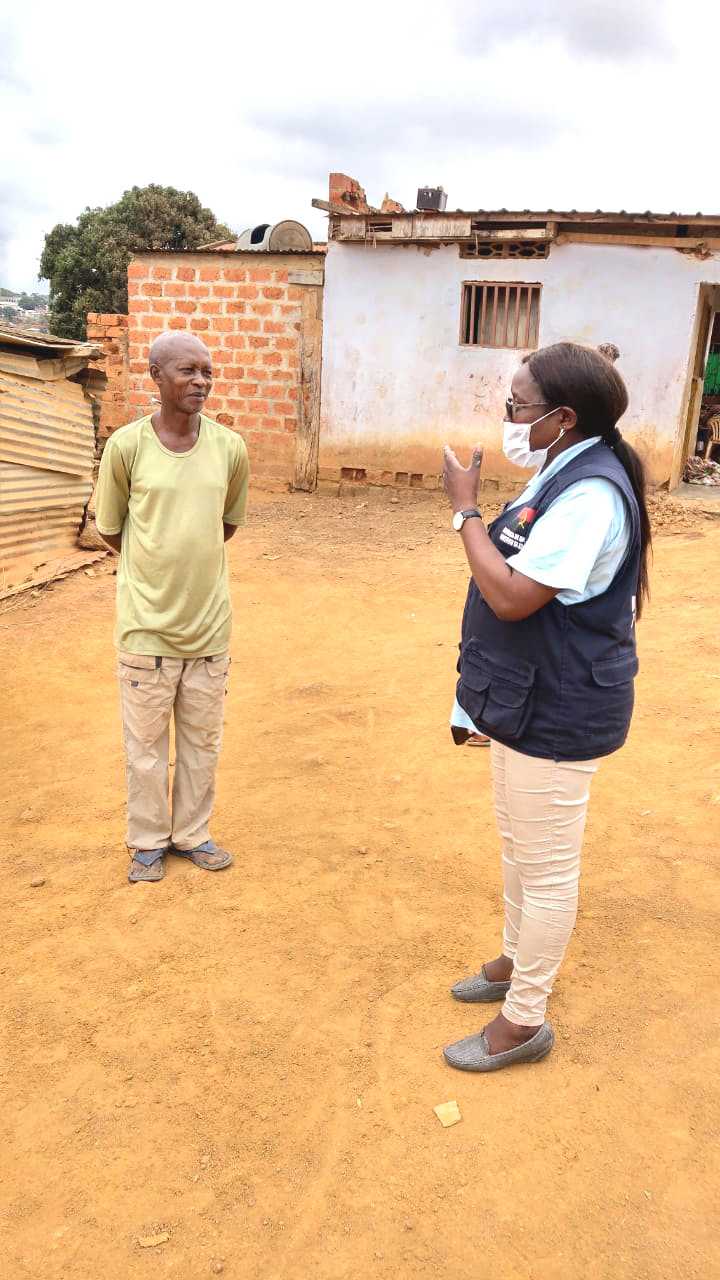 "One of my most vivid memories of the programme is from 1999 when I was trying to reach conflict-affected areas after a polio epidemic had registered more than 1190 cases and 113 deaths. I was early in my career with only two years of service and the sheer number of cases and deaths led me to be proactive and persistent in my day-to-day activities toward the eradication of the disease."
"Another standout moment occurred on the second time that I went to coordinate a vaccination campaign in the province of Moxico; one of the vehicles in our convoy triggered a mine, so we were forced to stop the vaccination campaign as our colleagues were stranded in conflict zones for a few days. This incident captures the difficult circumstances we were operating in as health workers."
Eradicating wild virus in Angola
For years the polio team worked to improve operations to detect polio and deliver vaccines, but the virus fought back. After registering a last case of indigenous wild poliovirus in September 2001, Angola recorded four successive outbreaks imported from India and Congo. Dr. De Sousa remembers that this caused many people to doubt that the eradication of polio would ever be possible.
"But I refused to be discouraged. I've never backed down from a challenge and I don't plan to soon."
After years of work, Angola finally received wild polio-free status in November 2015. Dr. De Sousa describes it as her proudest moment.
"I felt that I made a great contribution to my country and our children as the person managing the Extended Program on Immunization in Angola."
A new challenge
In 2019, Angola's immunization team faced a new challenge when the polio programme detected an outbreak of circulating vaccine-derived polio type 2, a type of polio that emerges in places with low immunity. Dr. De Sousa again found herself at the forefront of the action, starting by supporting the Government to respond with vaccination campaigns.
One of her key tasks since has been recruiting new immunization health professionals, who can help reach the children missed by routine immunization and polio campaigns. She explains, "my goal is to train my colleagues so that we can work together to reach the vast number of Angolan children missing out on lifesaving vaccines."
In July 2020, Angola held its first polio campaign after a pause on vaccination activities in the early months of the COVID-19 pandemic. More than 1.2 million children were reached by over 4000 vaccinators.
Gender and leadership
Dr. De Sousa explains that being a woman leader in Angola isn't easy. "It requires a lot of time, dedication and a balance with domestic, family, and social life, which has not been easy to manage. However, with the help of God and my family – especially my husband – I am managing to carry out my work."
"It has all been worth it for the results I've helped to achieve, and even though we have some way to go in relation to vaccination coverage, I'm grateful for the opportunity to ensure the health of our children and serve my country."
In Angola, at the provincial and municipal level, there are very few women compared to men. However, in public health programmes at the national level, women outnumber men. Dr. De Sousa says that, "In general, I think there should be more women leading and administering vaccination programmes".
In 2021, the polio programme is aiming to implement more outbreak response vaccination rounds to reach children with low immunity to the poliovirus. Driven by her passion and sense of duty, Dr. De Sousa will continue to be on the frontlines of this effort.