"You want to see your little ones running around, don't you?"
One grandfather's quest to ensure others learn from his mistake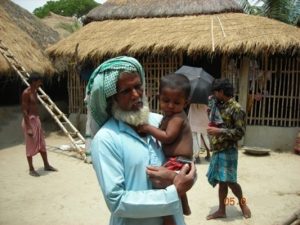 "It's a universal truth that parents want what's best for their children. Unfortunately, when a parent questions the value of vaccines, he puts his entire community at risk," writes Dr Ananda Bandyopadhyay in a post for Impatient Optimists, the blog of the Bill & Melinda Gates Foundation.
Dr Bandyopadhyay, who worked for the World Health Organization in India during that country's epic battle to end the disease, shares the story of one grandparent's transformation from vaccination sceptic to advocate.
Wanting only what's best for his family, this man had refused to let anyone in his household be vaccinated – mistaking believing that vaccines had harmful effects. Sadly, it was only once his grandchild was partially paralysed by polio that he realised his mistake. Determined not to let others follow in his footsteps, the grandfather decided to share his story with other carers in his community:
"Don't allow polio to paralyze your child. It's too late for my family. But you want to see your little ones running around, don't you?"
Related
---
Related News

19/01/2018
The Global Polio Eradication Initiative (GPEI) is extremely saddened that two committed frontline health workers were killed while delivering vaccines in Quetta, Pakistan. We extend our deepest condolences to their family. The delivery of health care is im...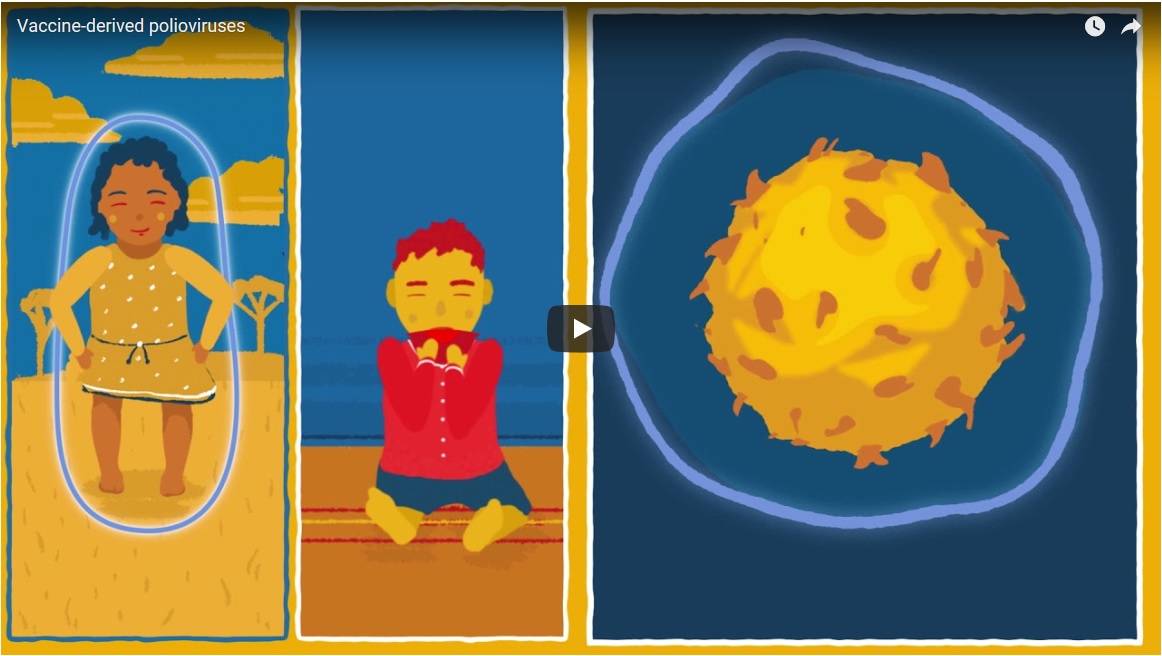 15/01/2018
To eradicate polio, we need to stop all strains of the virus, including vaccine-derived polioviruses. This short animation explains how these rare virus strains emerge and how to stop them.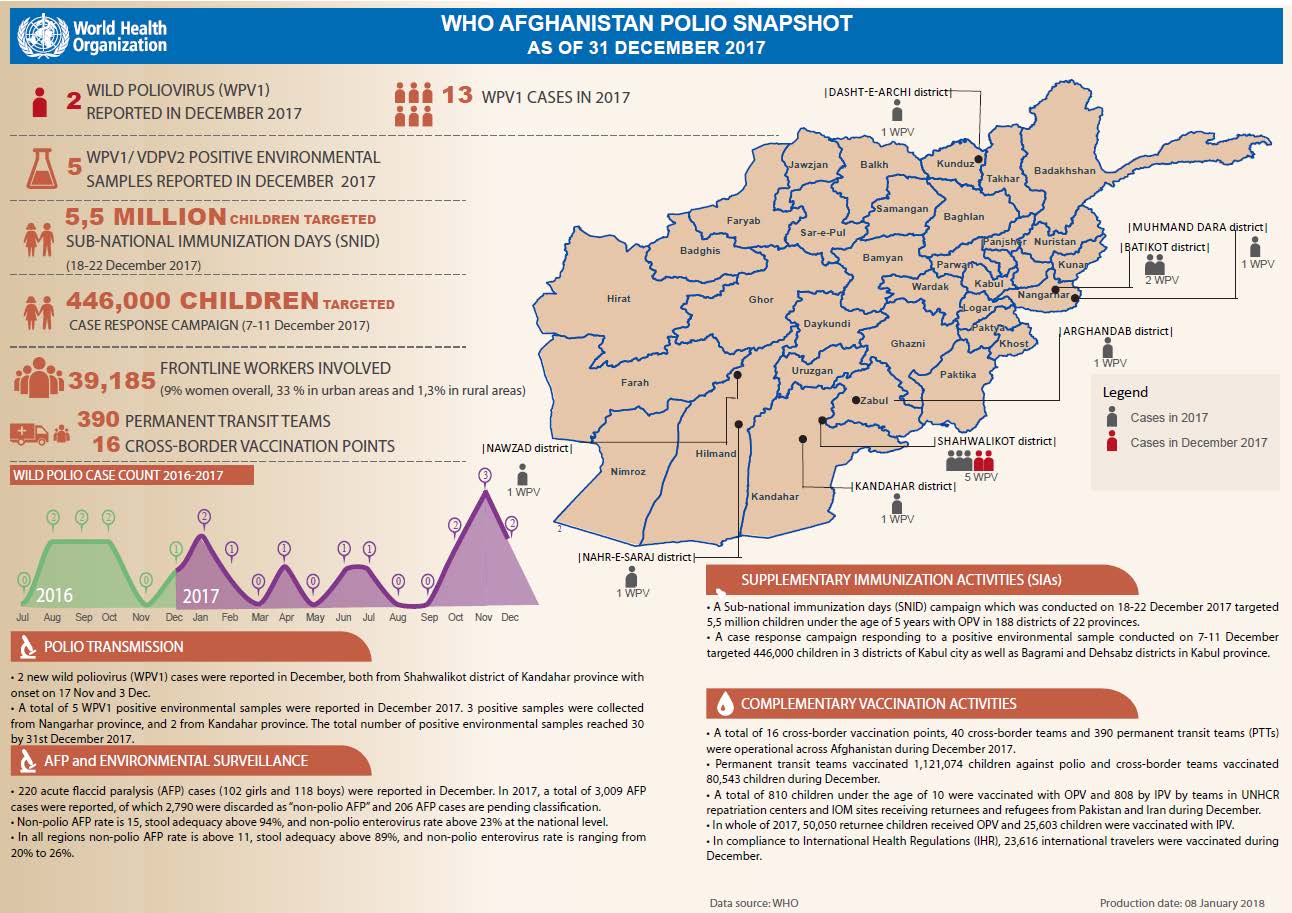 15/01/2018
Update on polio eradication efforts in Afghanistan for December 2017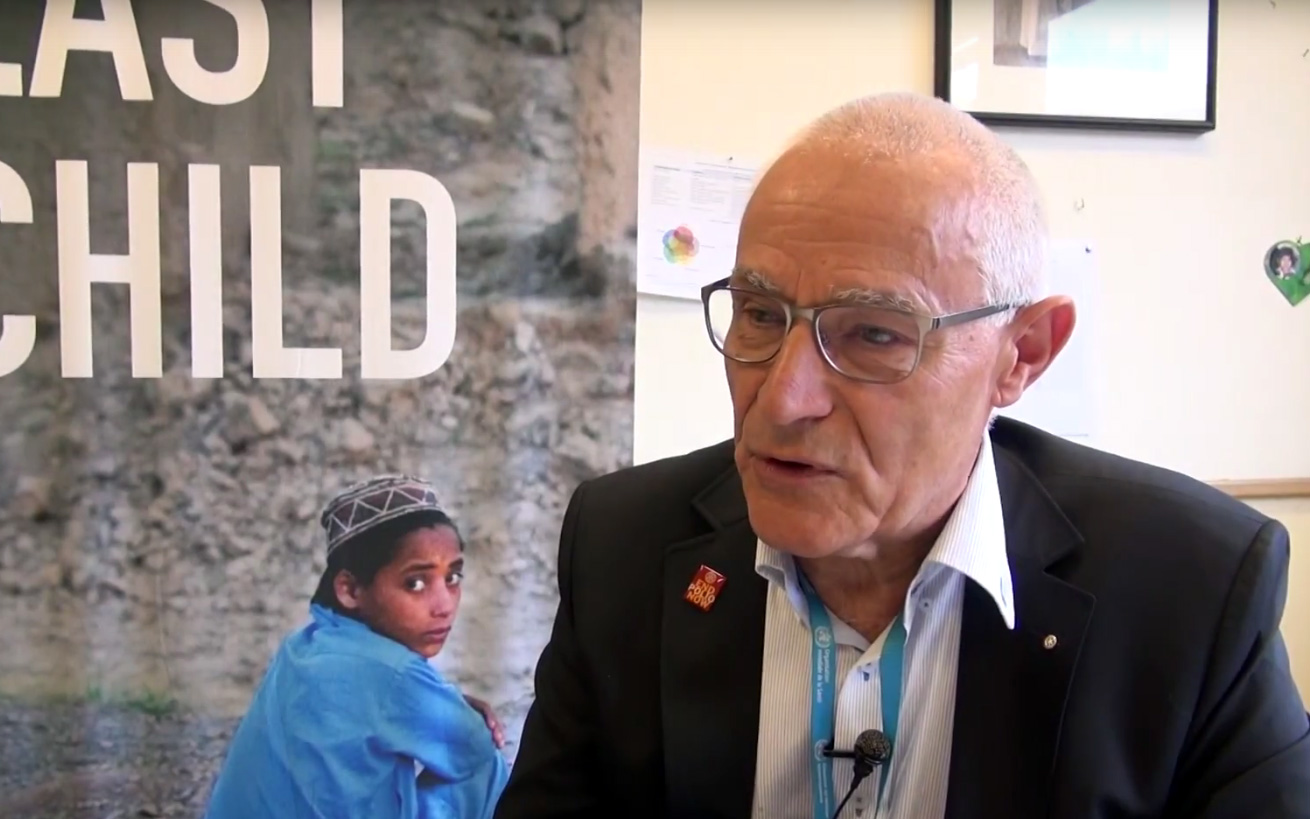 09/01/2018
We join Dr Urs Herzog, Rotarian, polio eradicator, National PolioPlus Advocacy Advisor for Rotary Switzerland and polio survivor himself, as he explains the financial costs of the programme and why it is critical that we eradicate every trace of the virus.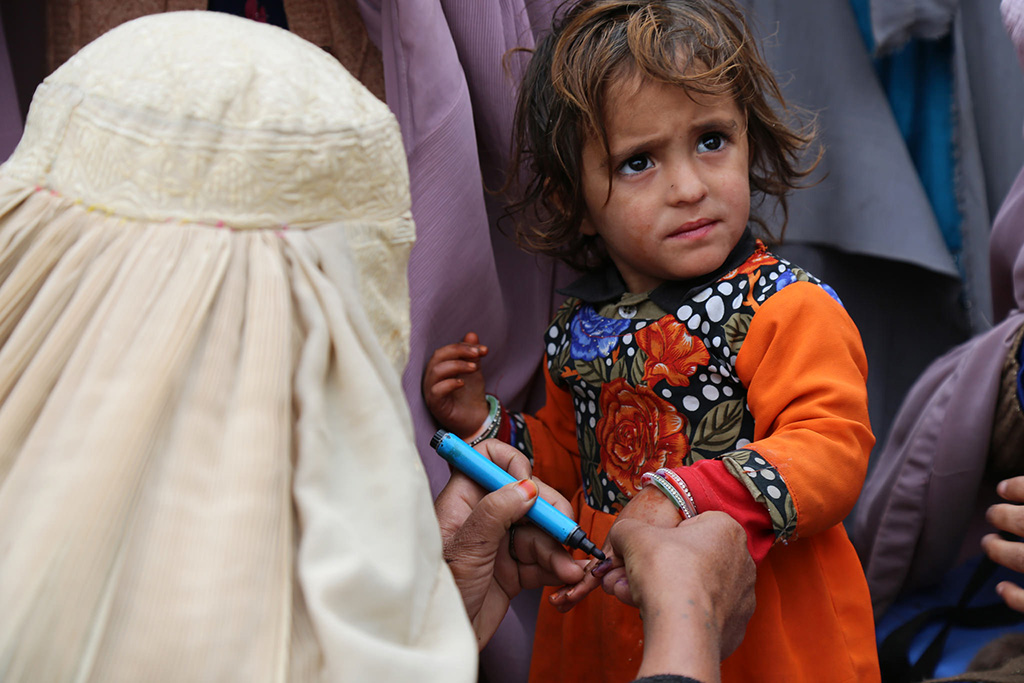 29/12/2017
Johns Hopkins Bloomberg School of Public Health is partnering with institutions in seven countries to help document and disseminate knowledge from the polio programme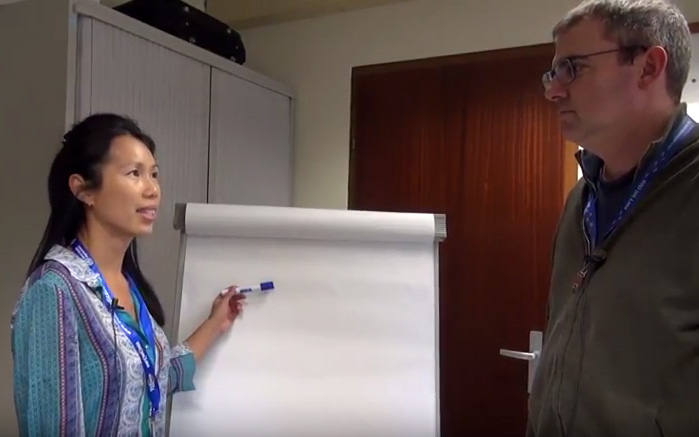 21/12/2017
Carolyn Sein, Technical Officer for the GPEI programme, talks to us about circulating vaccine-derived polioviruses, and the important differences between oral polio vaccine, and inactivated polio vaccine.