World Polio Day
There's a lot to celebrate this World Polio Day, 24 October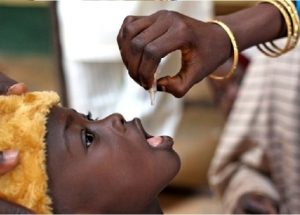 In all but three countries of the world, governments supported by the Global Polio Eradication Initiative have stopped transmission of this crippling virus. This year, fewer children (171) have been paralyzed by polio, in fewer parts of the world than ever before.
Since the launch of the GPEI's Emergency Action Plan in May 2010, India – long thought to be the hardest place from which to eradicate polio – has stopped polio transmission. Polio now survives among the most marginalized communities of just three countries: Afghanistan, Nigeria and Pakistan.
Polio eradication is at a pivotal point, and the three countries and the partners supporting them are all in emergency mode. A massive surge of human resources – over 4000 people – has been deployed to assist the countries, but local ownership is at the heart of these efforts:
• Traditional leaders take part in the selection of vaccinators in Nigeria
• 'Permanent' polio vaccination teams operate in insecure parts of Afghanistan to ensure children can be vaccinated regardless of who controls the area
• The overall administration at a district-level in Pakistan – not the health sector alone – is accountable for reaching every child in the area with vaccine
• A single focal point, a polio 'tsar', reports on the country's progress to the head of state in all three countries.
In 2012, 398 million children have been vaccinated against polio. This week alone, nearly 20 million children are being vaccinated, in eight countries in Africa where children still face a high risk of polio paralysis.
Failure to eradicate polio would lead eventually to at least 200,000 children paralyzed worldwide every year, and as recent outbreaks in polio-free areas such as Tajikistan and China have shown, increasingly, adults have also been paralyzed, and killed. Only eradication will ensure a polio-free world. And prove that every child, everywhere, can be reached with life-saving vaccines.
To draw attention to this once-in-a-generation opportunity, join the world's biggest commercial put together by Rotary International. And take action: write to world leaders, download an action pack.
---
Related News

19/01/2018
The Global Polio Eradication Initiative (GPEI) is extremely saddened that two committed frontline health workers were killed while delivering vaccines in Quetta, Pakistan. We extend our deepest condolences to their family. The delivery of health care is im...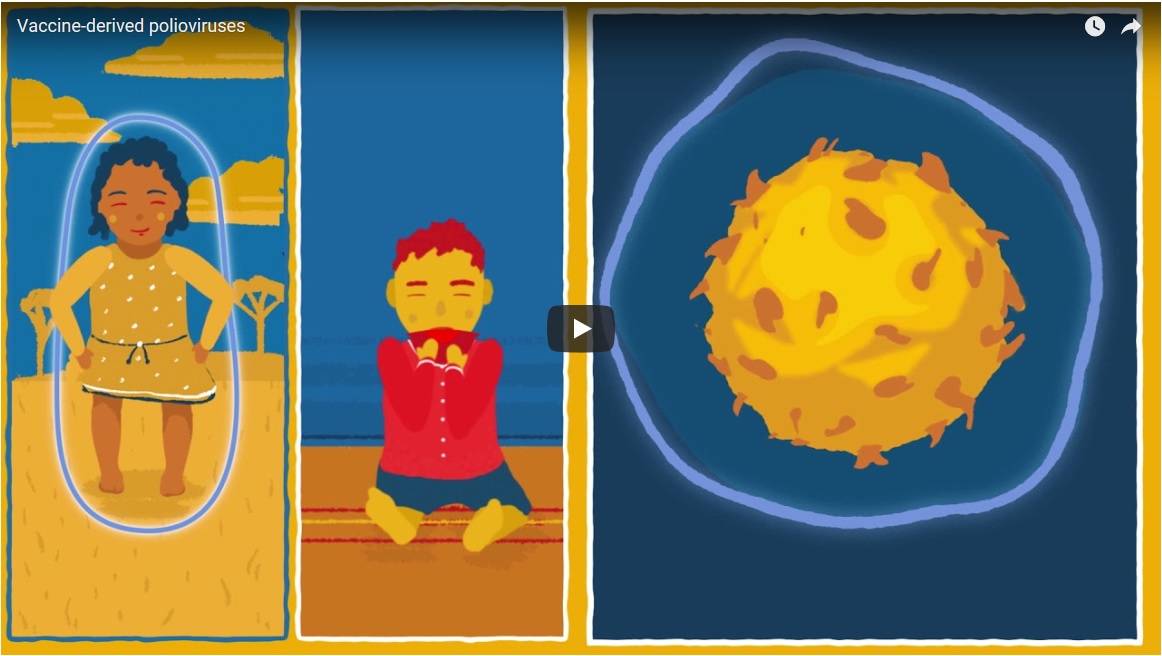 15/01/2018
To eradicate polio, we need to stop all strains of the virus, including vaccine-derived polioviruses. This short animation explains how these rare virus strains emerge and how to stop them.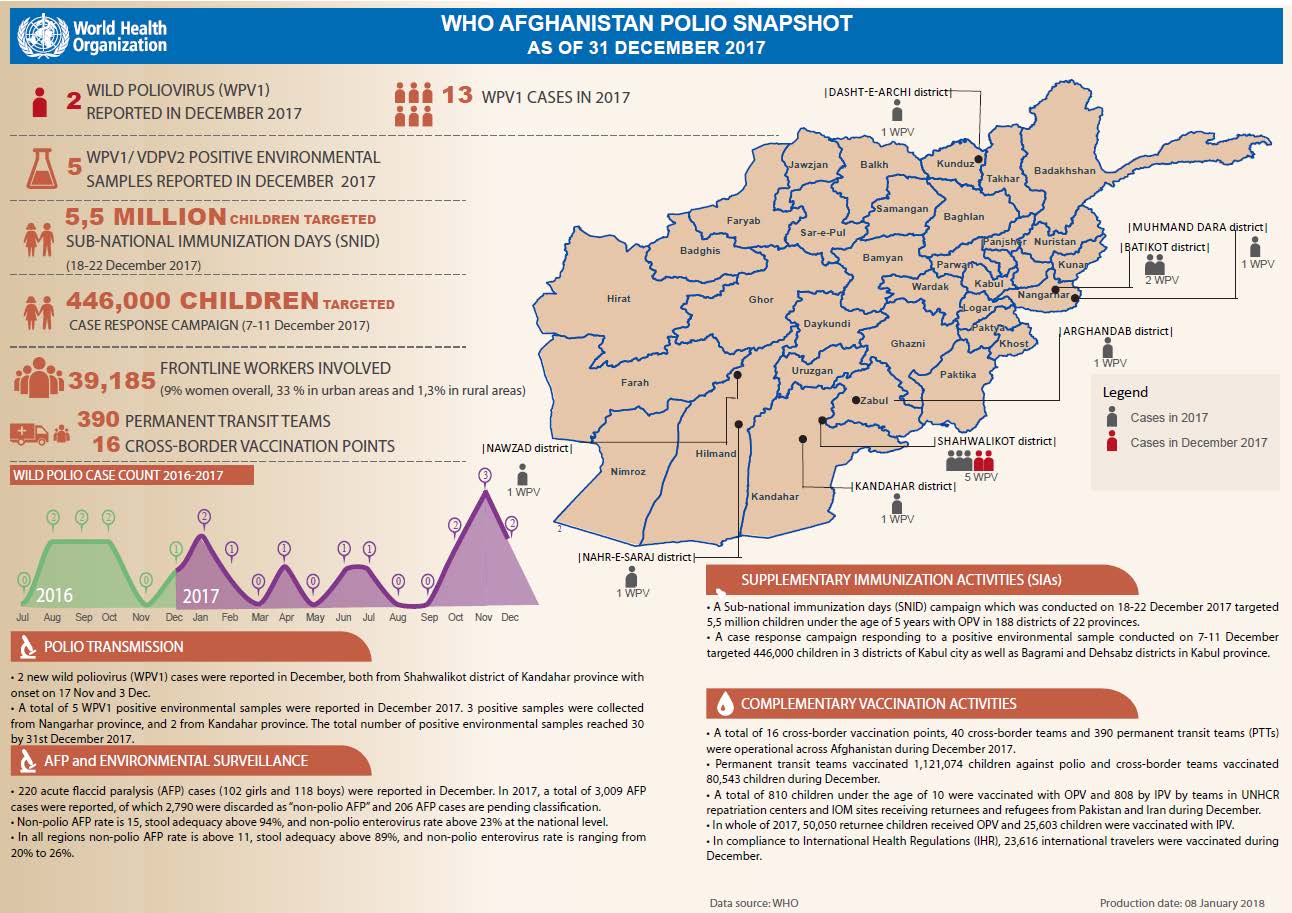 15/01/2018
Update on polio eradication efforts in Afghanistan for December 2017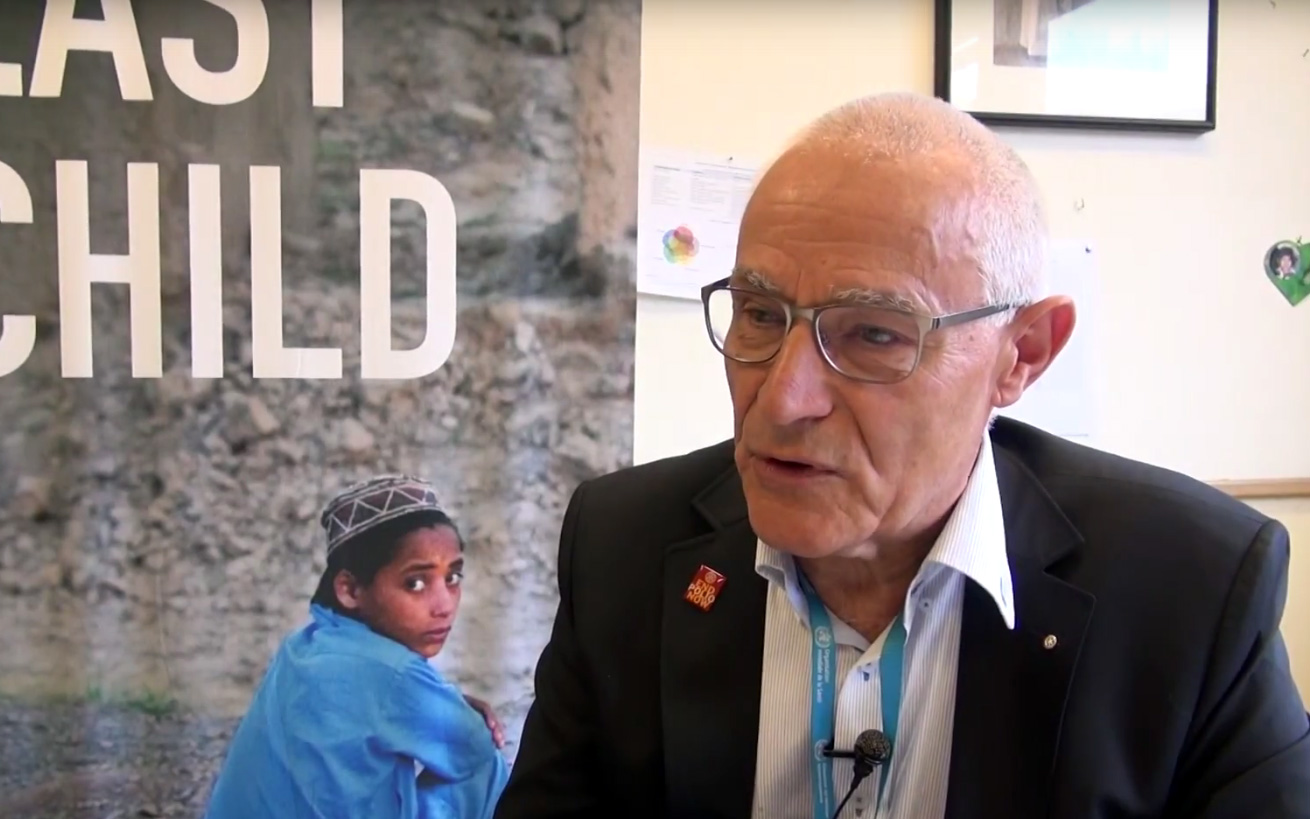 09/01/2018
We join Dr Urs Herzog, Rotarian, polio eradicator, National PolioPlus Advocacy Advisor for Rotary Switzerland and polio survivor himself, as he explains the financial costs of the programme and why it is critical that we eradicate every trace of the virus.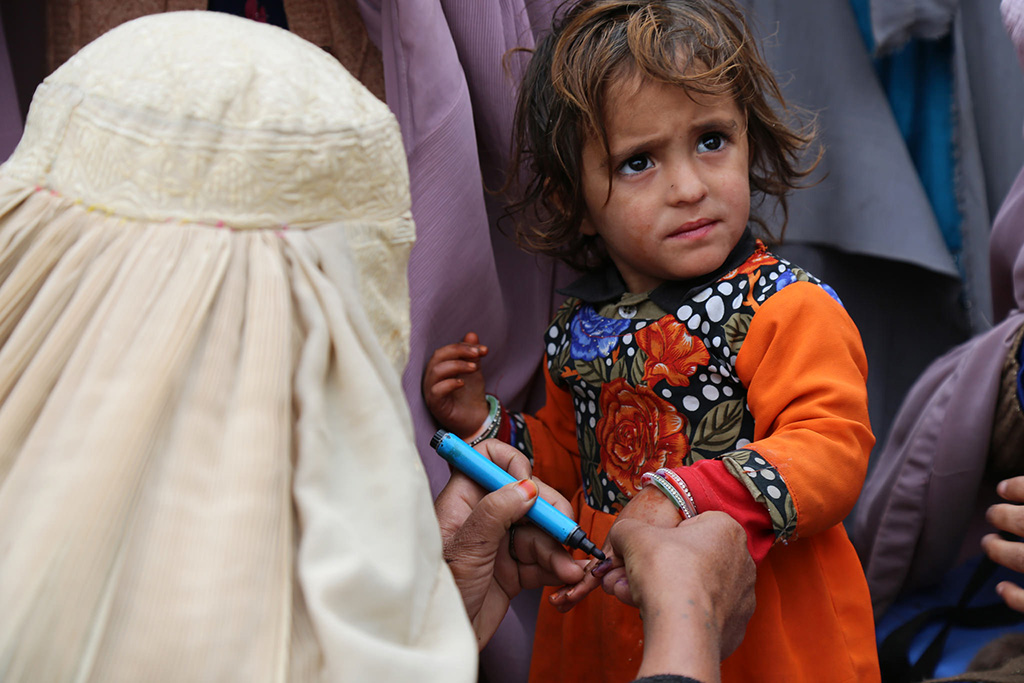 29/12/2017
Johns Hopkins Bloomberg School of Public Health is partnering with institutions in seven countries to help document and disseminate knowledge from the polio programme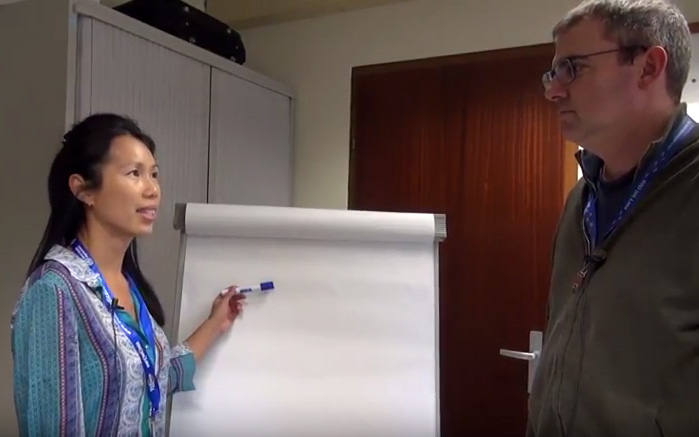 21/12/2017
Carolyn Sein, Technical Officer for the GPEI programme, talks to us about circulating vaccine-derived polioviruses, and the important differences between oral polio vaccine, and inactivated polio vaccine.