What now for polio free India?
Is the question asked in the latest edition of India Polio Communications Update.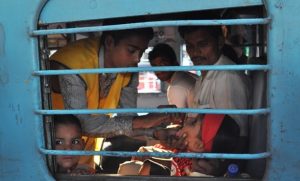 13 August 2012 – After many experts  predicted India would be the last country to stop polio, it is understandable why the interruption of transmission in the country has been called, 'perhaps the most important milestone ever on the long road to eradication'. It is also understandable that the key question is: what next?
The latest volume of India Polio Communications Update, produced by UNICEF, helps answer part of this question. According to India's Expert Advisory Group, India must maintain 'eternal vigilance' against polio and the report from their latest meeting outlines some strategies to achieve this. We also learn about the efforts being made to protect India's polio free status through guarding against importations, especially in Uttar Pradesh and Bihar. Other highlights include an article on the benefit SMNet is having on general public health; Indian cricketing legend and polio survivor Bhagwat Chandrasekhar's visit to the Third Test Match in Perth to commemorate the anniversary of the last polio case in India; and new UNICEF Regional Director for South Asia, Karin Hulshof's return to Bihar, a place she finds transformed from her first visit ten years ago and using the widely accepted polio programme as the foundation on which to build  other health services.
Read the full issue [pdf]
---
Related News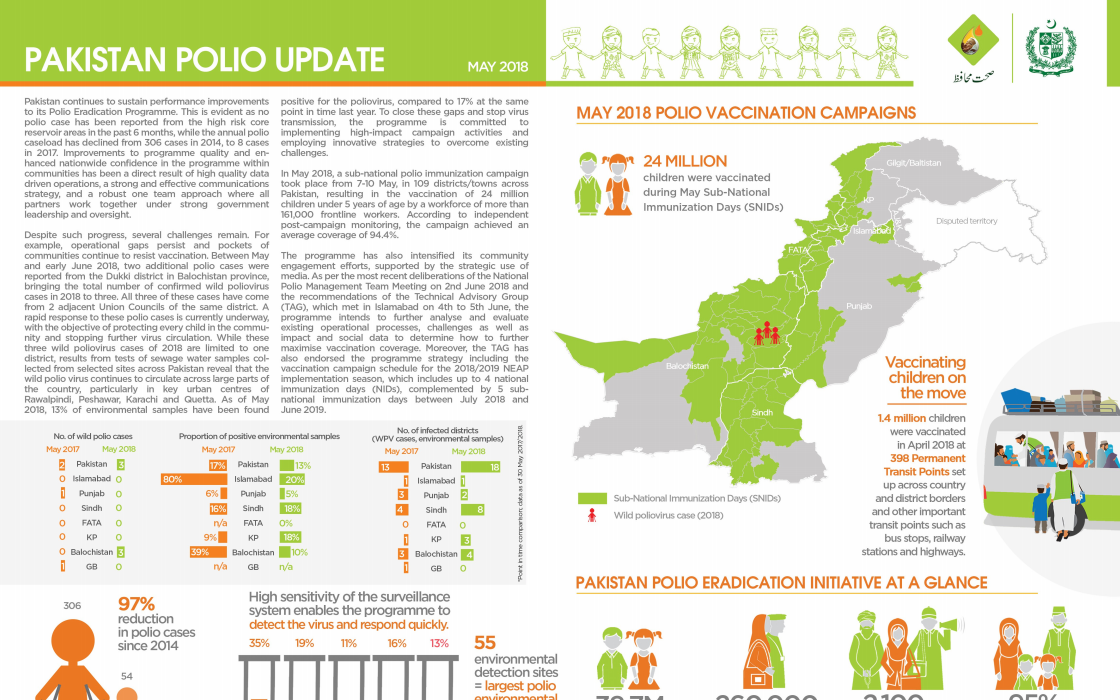 18/07/2018
Update on polio eradication efforts in Pakistan for May 2018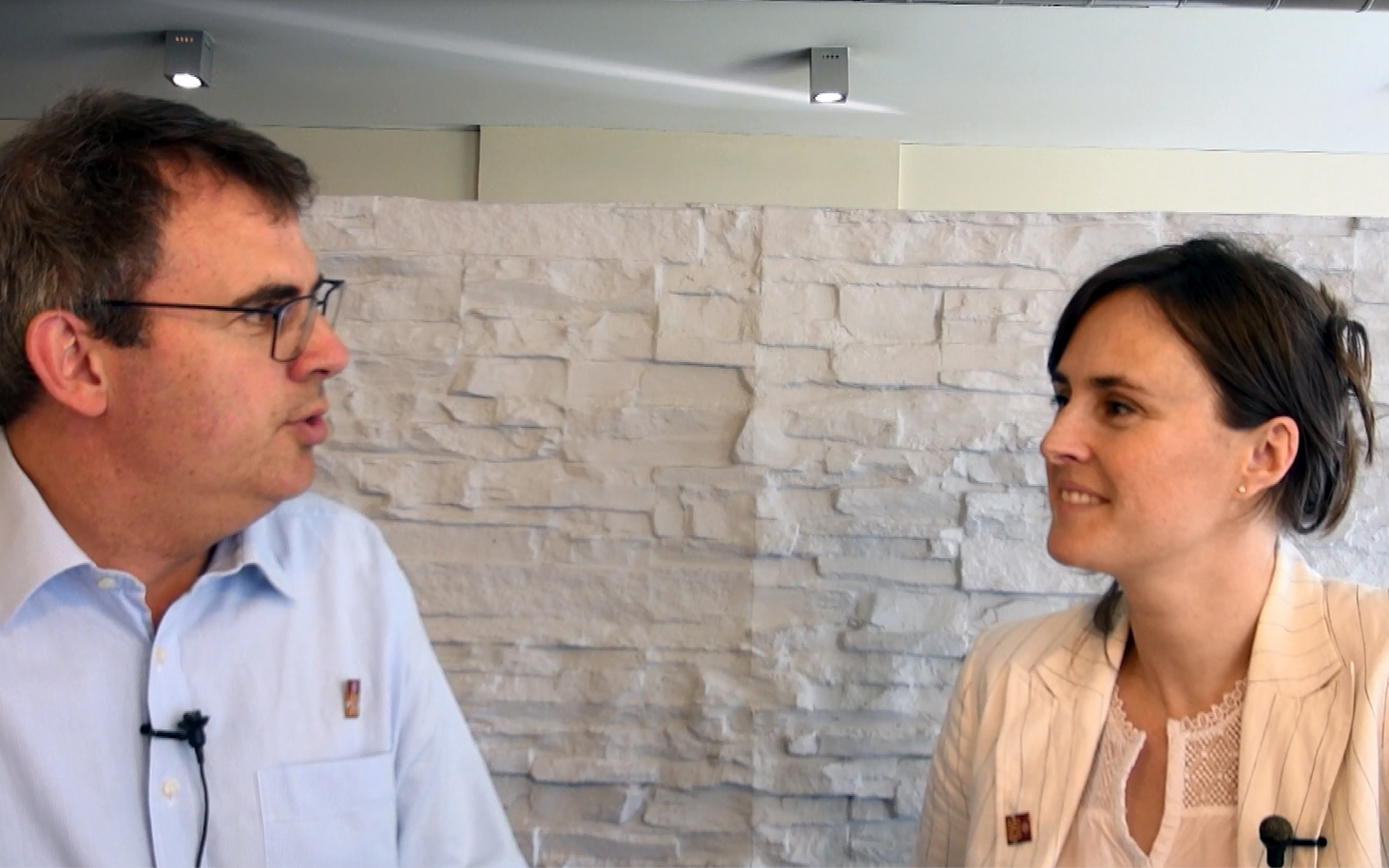 12/07/2018
Honorine Mollard Billard, Polio Eradication Officer at WHO, speaks to us about critical country support to vaccination campaigns in Lao PDR and why it is important for polio-free countries to maintain high immunity.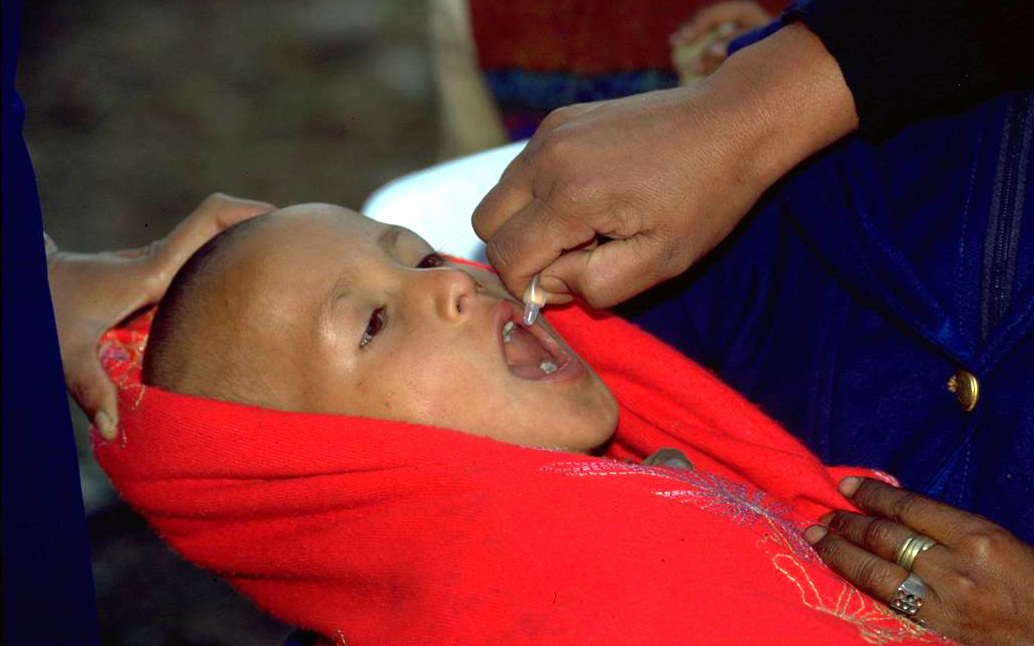 12/07/2018
Government launches emergency measures to prevent children from lifelong paralysis.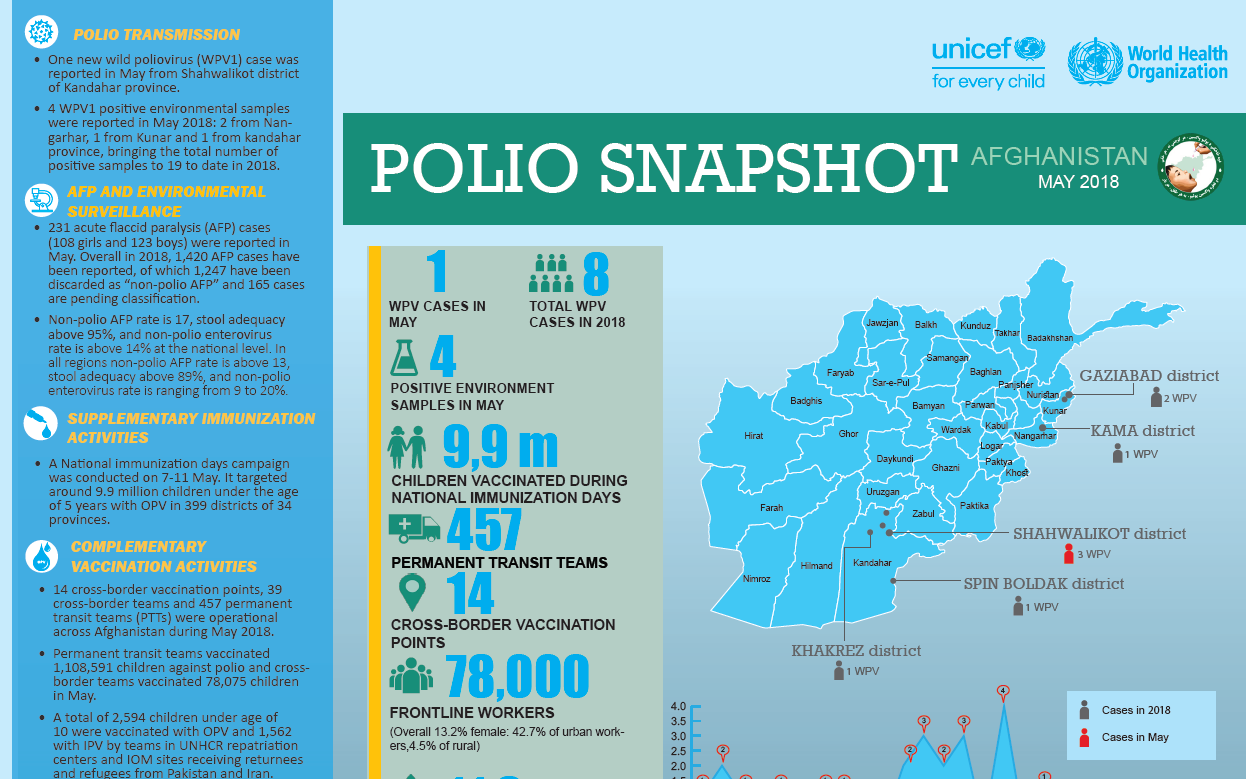 10/07/2018
Update on polio eradication efforts in Afghanistan for May 2018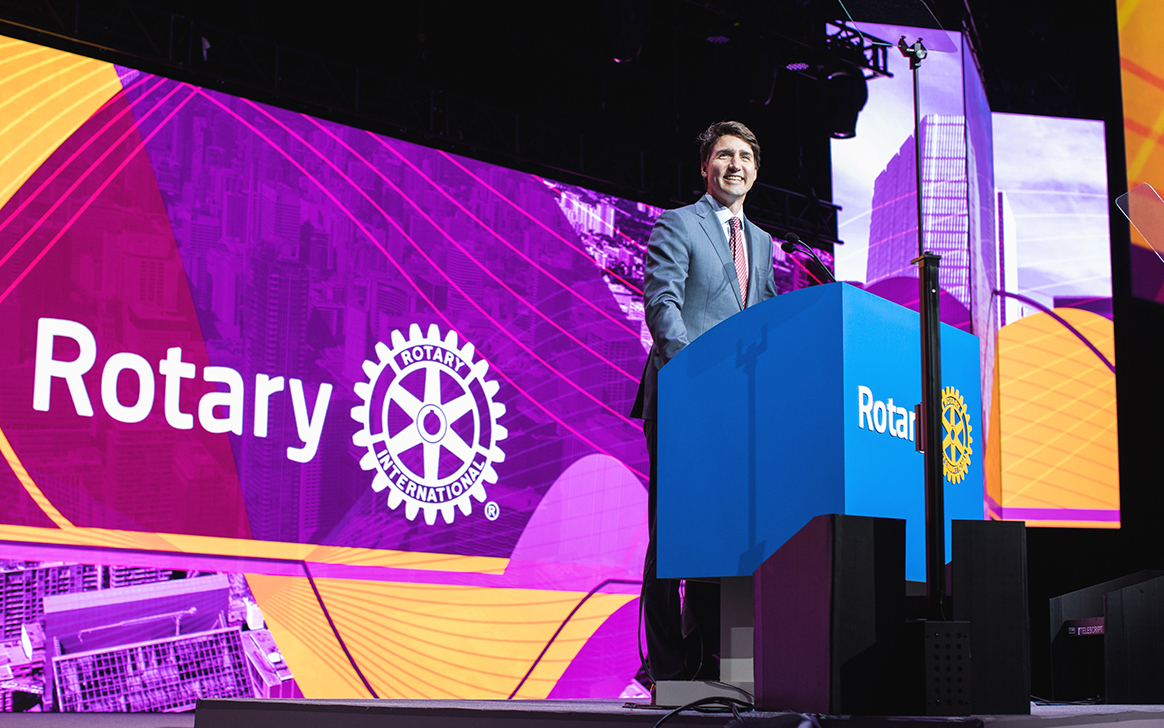 29/06/2018
Prime Minister Justin Trudeau and Canada's continued support for polio eradication celebrated at the 2018 Rotary International Convention.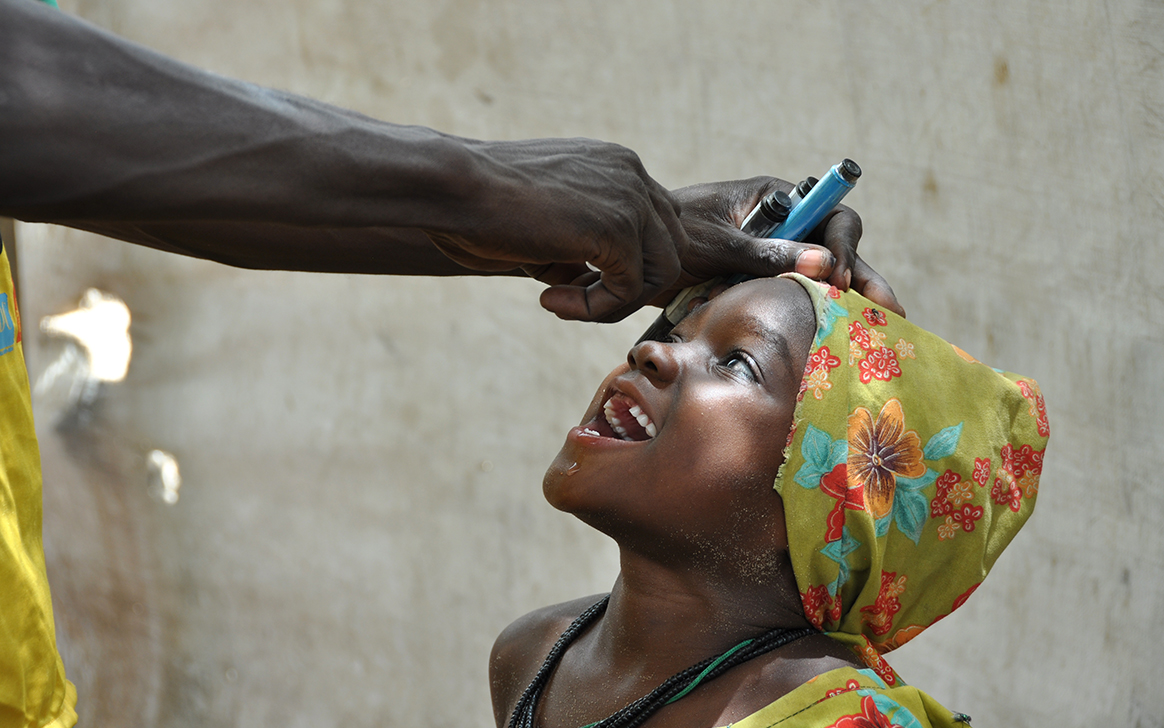 29/06/2018
In the sahel surrounding Lake Chad, health workers provide vaccines to refugees and internally displaced people.