Vaccine-Derived Polioviruses: Managing the Risks
This area of research focuses on managing the long-term risks of polio relating to vaccine-derived polioviruses (VDPVs) and vaccine-associated paralytic polio (VAPP) in the post-eradication era. It includes managing the risks through the eventual cessation of OPV use in routine immunization. In the first instance, this involves more clearly characterizing the risks of VDPVs (the risk of VAPP already being well-characterized).

Studies are under way to more clearly define the risks of VDPVs, including circulating VDPVs (cVDPVs), immunodeficiency-associated VDPVs (iVDPVs) and ambiguous VDPVs (aVDPVs). Vaccine-derived polioviruses can result from the continued re-introduction into the human population of the attenuated polioviruses contained in the oral polio vaccine.
Research is ongoing to understand how best to manage the VDPV risks, including through the cessation of OPV use in routine immunization programmes as soon as possible after certification of wild poliovirus eradication.
Environmental surveillance for poliovirus is being conducted in a number of countries including Australia, Egypt, Haiti and Indonesia. This area of research aims to further quantify the risk of circulating vaccine-derived poliovirus (cVDPV) emergence in countries that have recently switched from using oral polio vaccine to inactivated polio vaccine. Furthermore, these studies provide more evidence on the usefulness of environmental surveillance.
A series of studies are measuring the rate of long-term excretion of vaccine-derived poliovirus from immunodeficient people. The purpose is to better define the risk of immunodeficiency-related vaccine-derived polioviruses (iVDPVs).
Related Links
---
Related News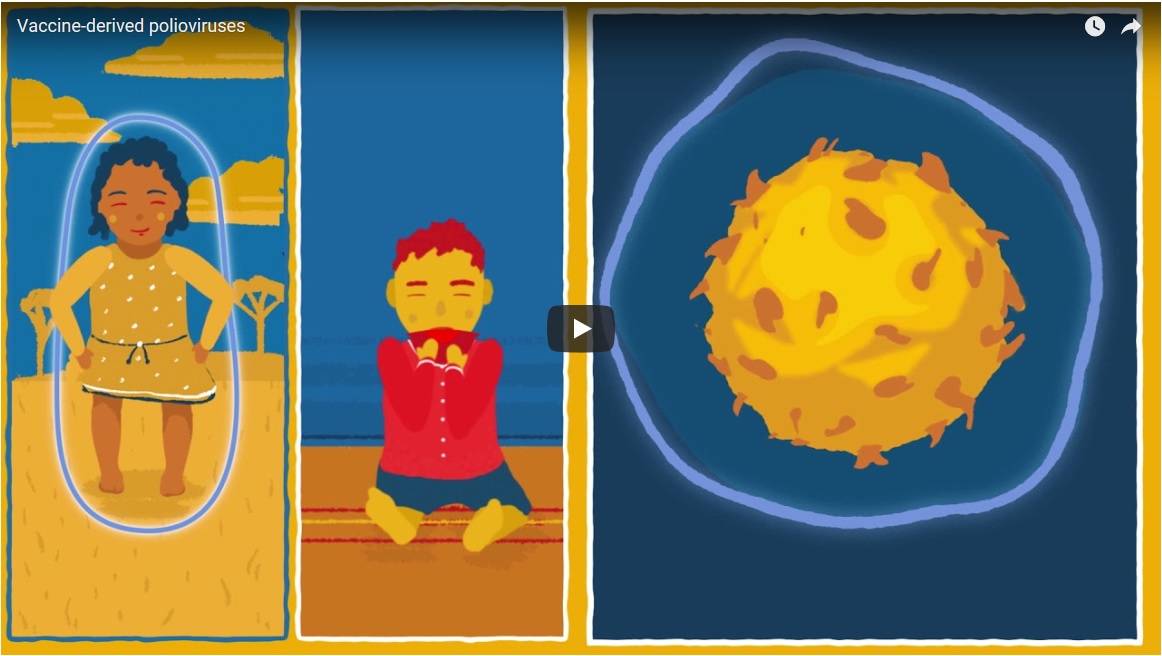 15/01/2018
To eradicate polio, we need to stop all strains of the virus, including vaccine-derived polioviruses. This short animation explains how these rare virus strains emerge and how to stop them.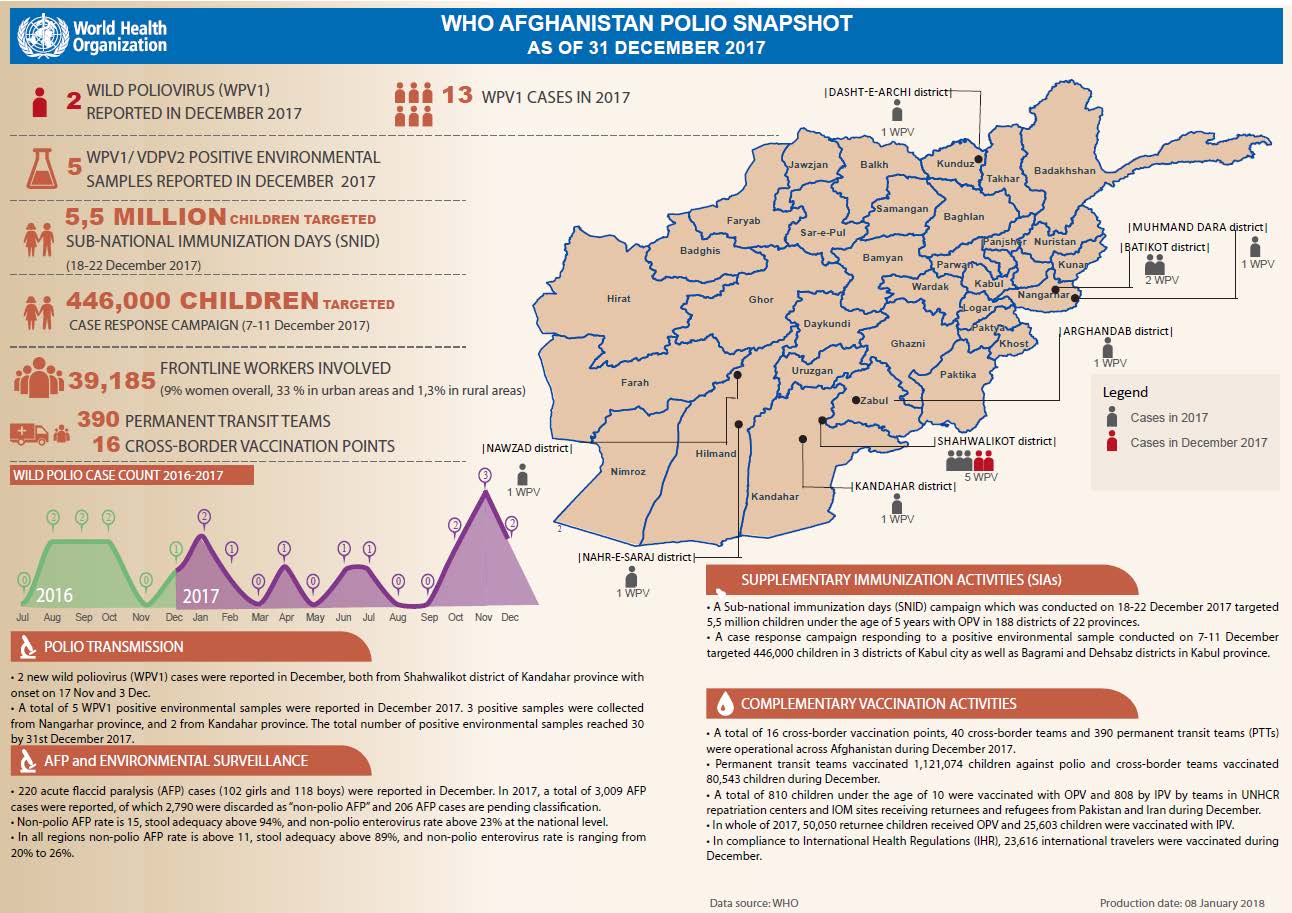 15/01/2018
Update on polio eradication efforts in Afghanistan for December 2017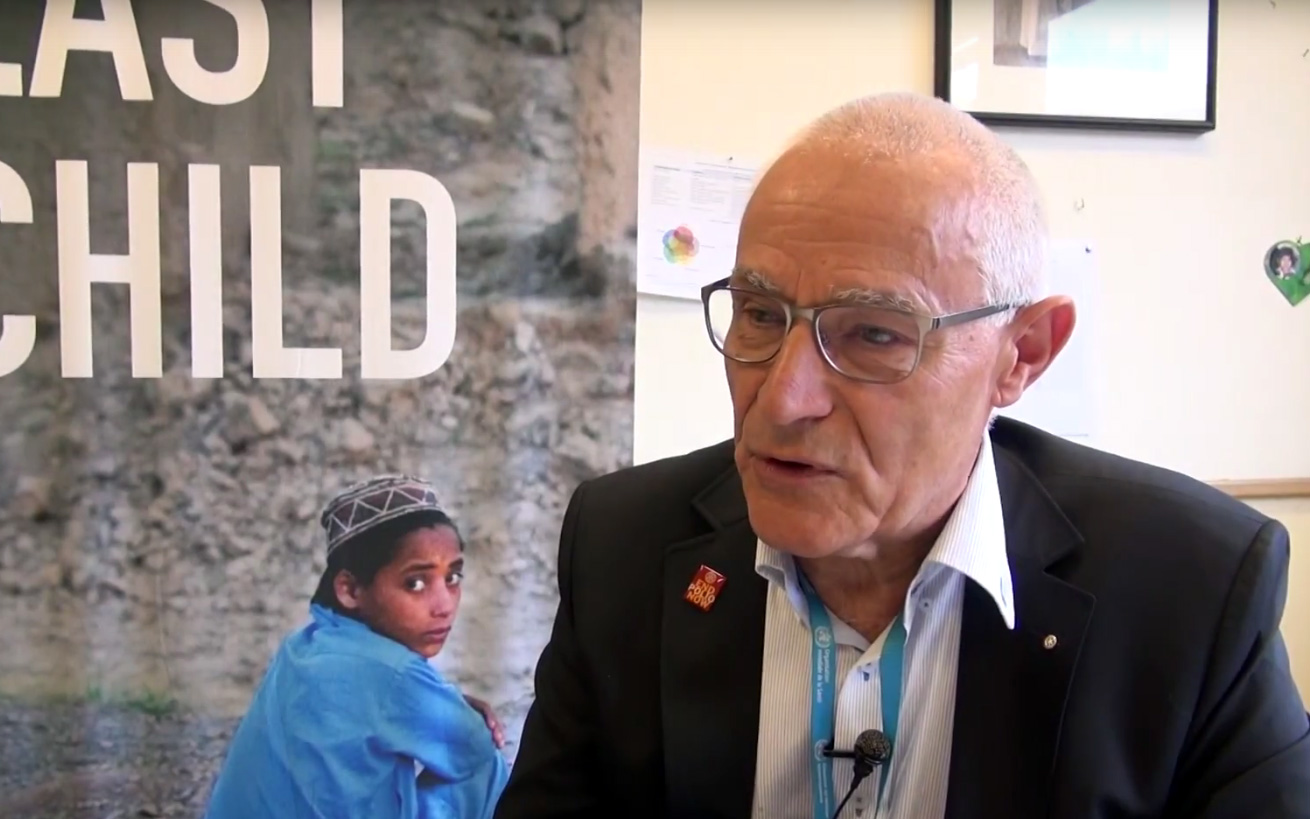 09/01/2018
We join Dr Urs Herzog, Rotarian, polio eradicator, National PolioPlus Advocacy Advisor for Rotary Switzerland and polio survivor himself, as he explains the financial costs of the programme and why it is critical that we eradicate every trace of the virus.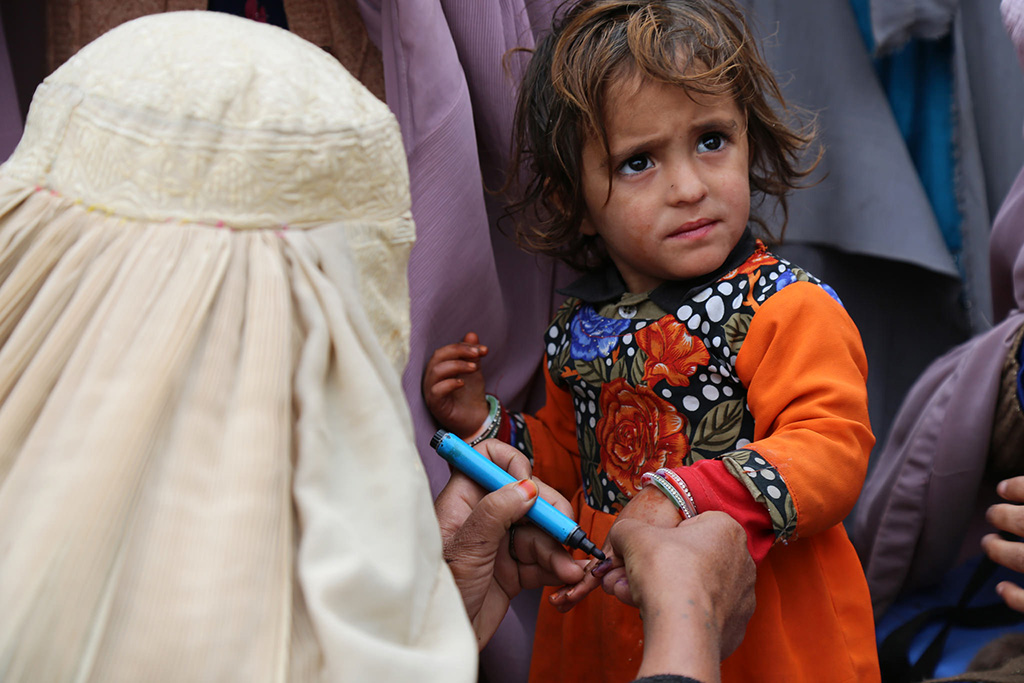 29/12/2017
Johns Hopkins Bloomberg School of Public Health is partnering with institutions in seven countries to help document and disseminate knowledge from the polio programme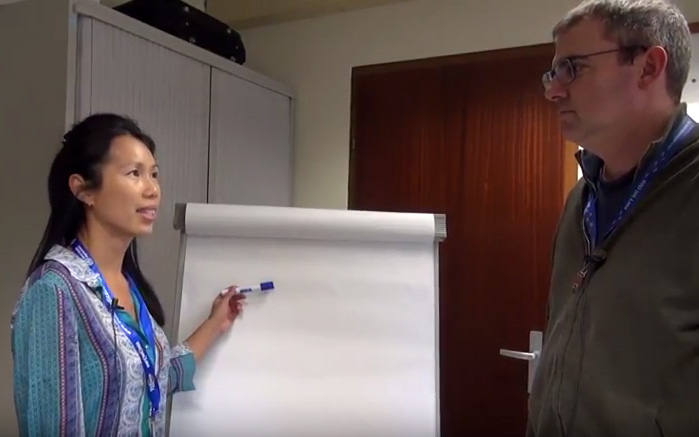 21/12/2017
Carolyn Sein, Technical Officer for the GPEI programme, talks to us about circulating vaccine-derived polioviruses, and the important differences between oral polio vaccine, and inactivated polio vaccine.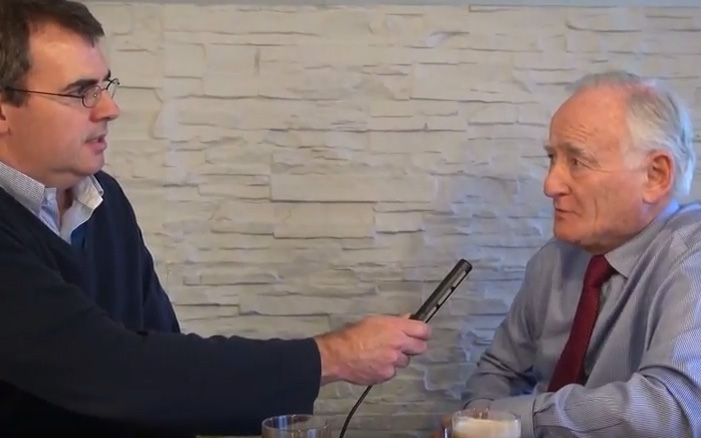 21/12/2017
Professor David Salisbury, chair of the Global Commission for the Certification of the Eradication of Poliomyelitis, talks us through the process of certifying the world as polio-free, and the importance of containing the virus after eradication.