25/07/2016
Financing and donors
United Arab Emirates delivers 116 million units of polio vaccine in Pakistan
United Arab Emirates paves the way for continued progress against polio in Pakistan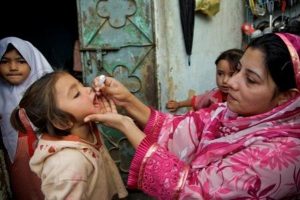 The United Arab Emirates (UAE) has provided more than 116 million units of polio vaccine for Pakistani children between January 2014 and the end of May 2016 through the Emirates Polio Campaign. This commitment has played an important role in the progress seen in Pakistan in recent years, as highlighted by the recent meeting of the Technical Advisory Group (TAG) Islamabad.
The Emirates Polio Campaign was launched under the directives from President His Highness Shaikh Khalifa Bin Zayed Al Nahyan, and as part of an initiative of His Highness Shaikh Mohammad Bin Zayed Al Nahyan, Crown Prince of Abu Dhabi and Deputy Supreme Commander of UAE Armed Forces, to eradicate the disease.
The UAE-Pakistan Assistance Programme (UAE-PAP), which contributed to the anti-polio drive in Pakistan, benefitted children in 66 areas in Khyber Pakhtunkhwa, Balochistan, Sindh and the Federally Administered Tribal Areas in the first five months of this year.
The effort is part of the UAE government's 2013 financial pledge to support global efforts to put the world over the finish line for polio eradication, with a focus on Pakistan, one of the last endemic countries.
The UAE has provided essential support to immunisation efforts in Pakistan over the last decade as part of a continuing collaboration with partners of the initiative. In 2011, Shaikh Mohammad Bin Zayed and Bill Gates, co-chair of the Bill and Melinda Gates Foundation, announced they were working together to provide life-saving vaccinations to children in Afghanistan and Pakistan.
The partnership committed a total of $100 million — $50 million from each partner — for the purchase and delivery of vital vaccines that protect Afghan and Pakistani children and prevent the disease for a lifetime.
In 2014 alone, over 13 million units of vaccine were administered to Pakistani children. In the period from January to May 2016, approximately 30 million additional units were delivered to the four provinces. The UAE-PAP polio campaign harnessed its teams, health care centres and mobile units to deliver vaccines to remote villages, refugee camps and border areas.
Earlier this month Dr Michel Thieren, WHO Pakistan Representative, visited the United Arab Emirates embassy in Islamabad and met with Mr Abdullah Khalifa Al Ghafli, Director of the United Arab Emirates Pakistan Assistance Programme (UAE/PAP), to review existing projects and discuss future initiatives. Mr Abdullah expressed satisfaction with the meeting and agreed to explore new activities and events for joint collaboration with WHO to end polio in Pakistan.
The partnership would like to thank the UAE government for its continued support in fighting polio in Pakistan. It is only through maintaining and building on existing collaborations that we can continue to innovate in the face of remaining challenges in the path towards eradication, and protect vulnerable children across the globe.
---
Related News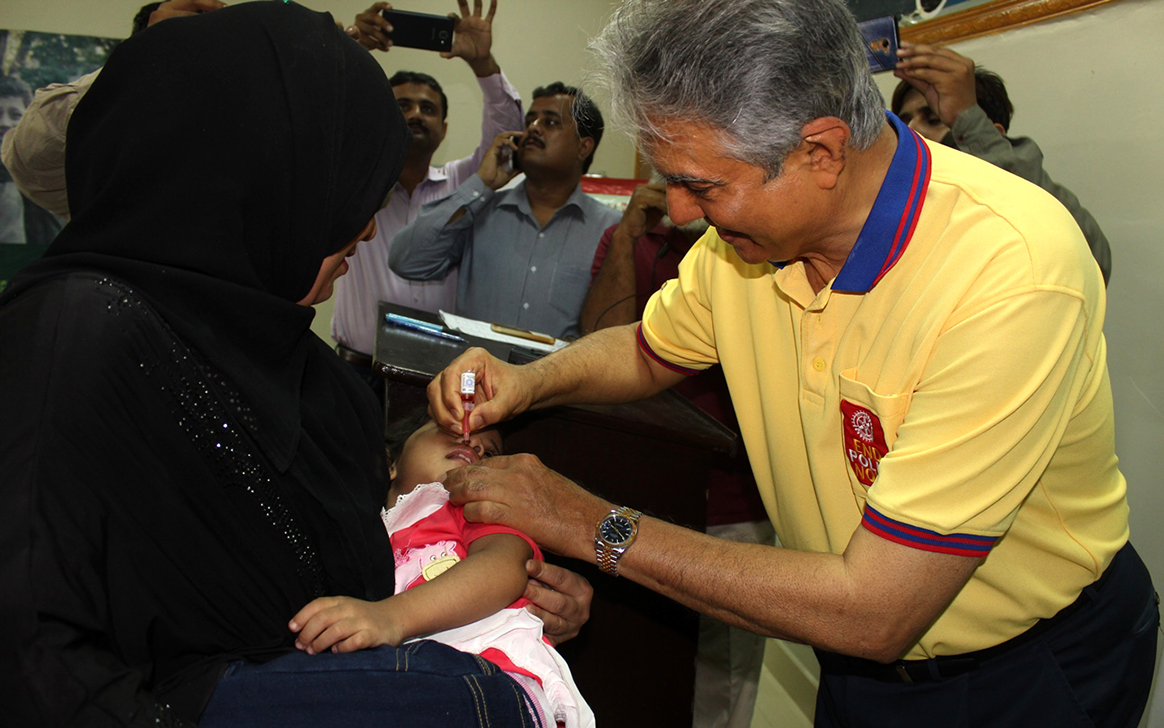 19/05/2018
In Karachi, Pakistan, Rotary PolioPlus activities are building community trust.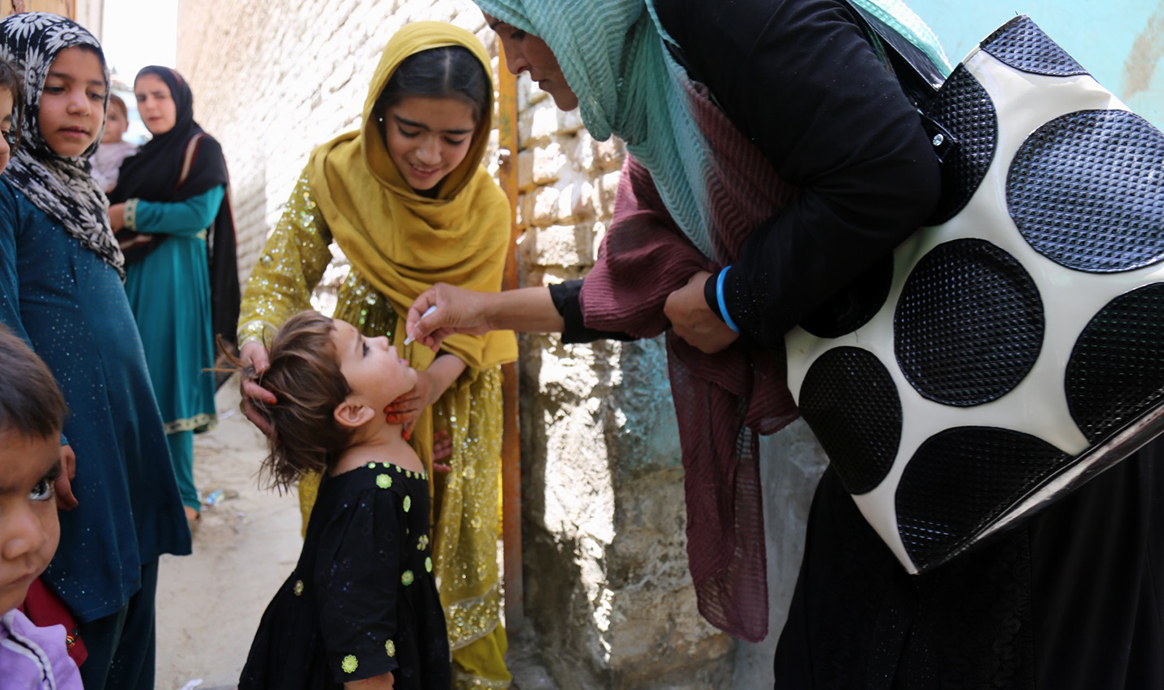 08/05/2018
Contributions to WHO and UNICEF will help end polio in Afghanistan, and fund global eradication efforts.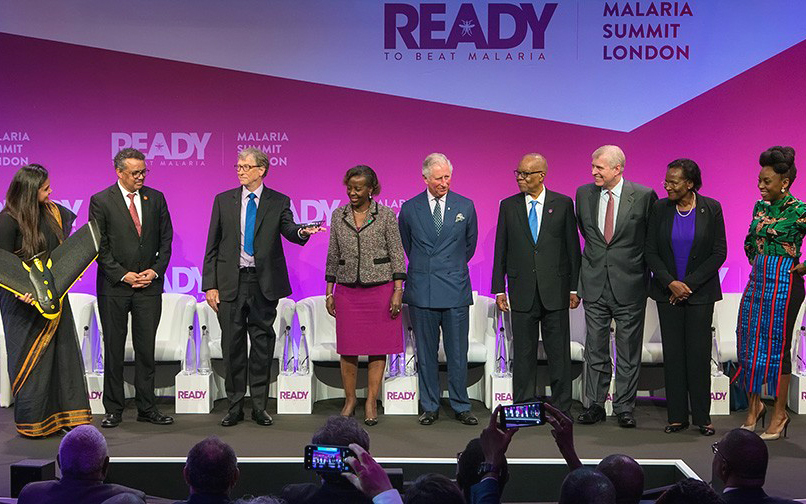 27/04/2018
At their triennial summit, Commonwealth leaders emphasized renewed support for international efforts to tackle polio and other diseases.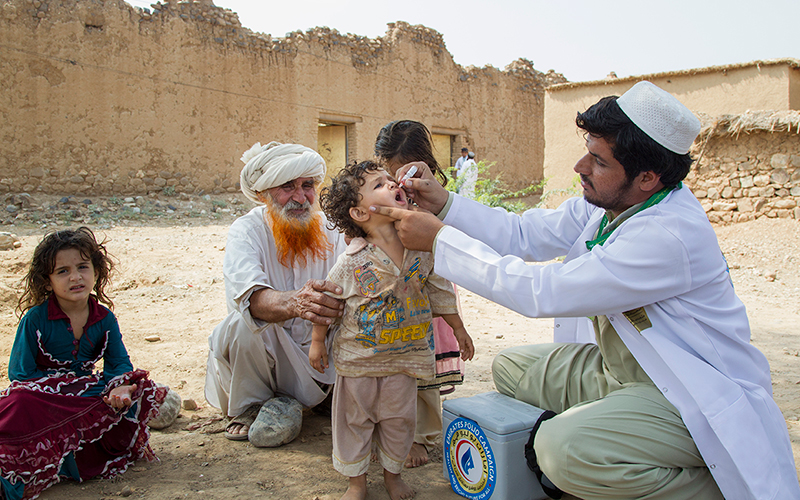 16/04/2018
His Highness Sheikh Mohamed bin Zayed Al Nahyan, Crown Prince of Abu Dhabi, disburses final US$12 million of US$120 million commitment made in 2013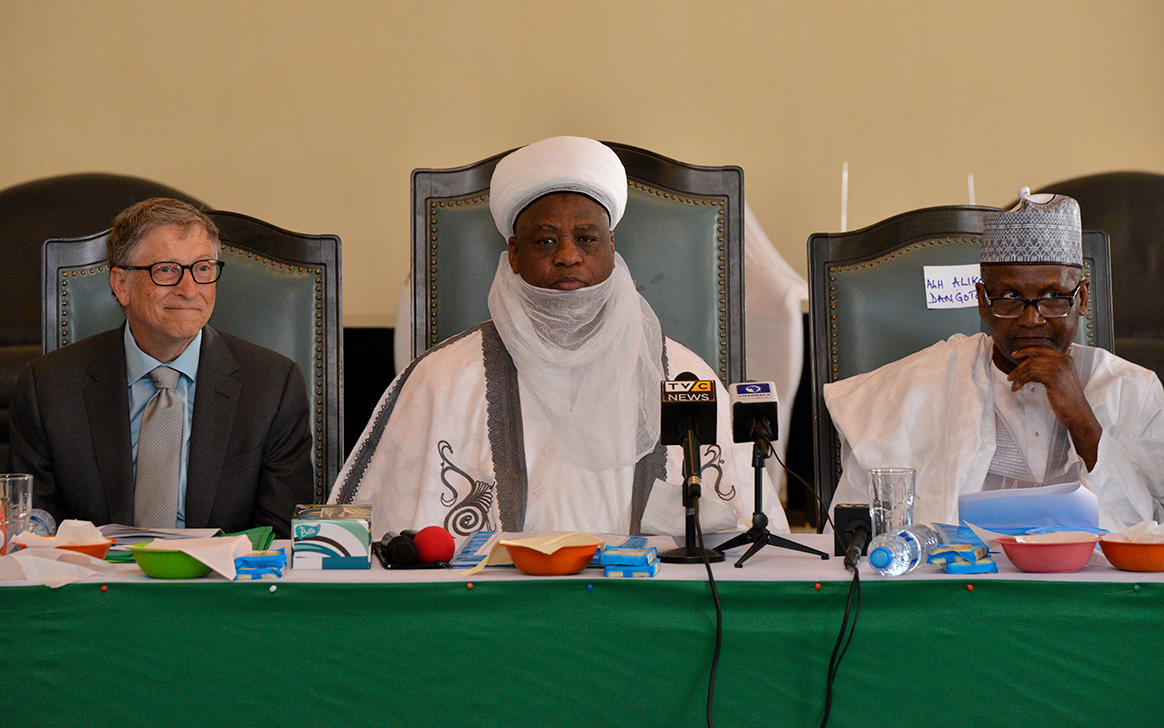 09/04/2018
Gates and Dangote emphasized the need to eradicate polio, strengthen routine immunization, and improve primary health care.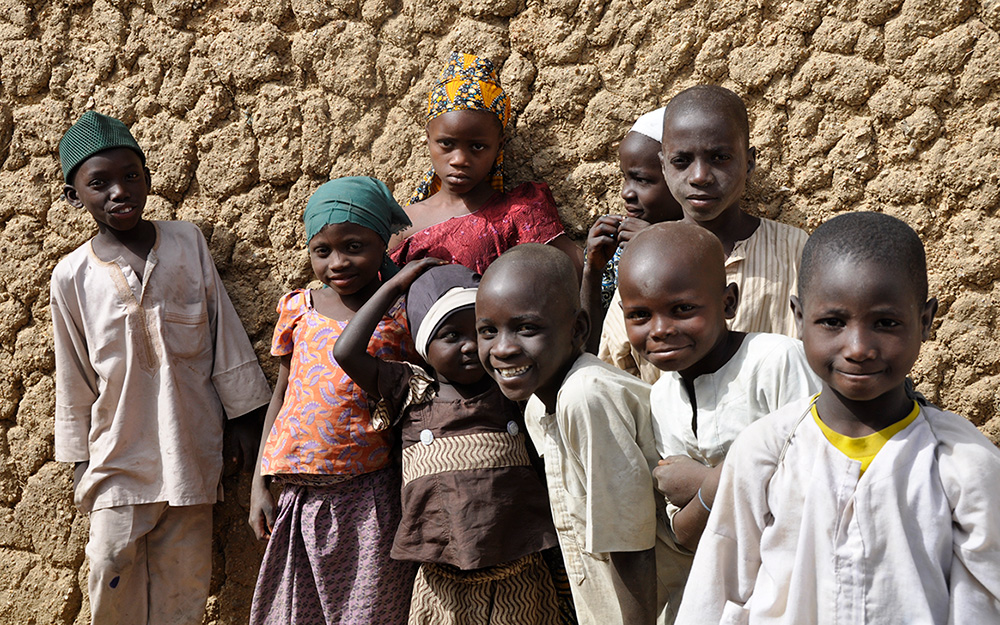 19/03/2018
In Nigeria, experts from the frontline of polio eradication are helping to end other disease outbreaks.