Unfinished business
Reaching the MDGs with lessons learned from global polio eradication
The UN General Assembly is convening a high-level plenary meeting from 20 to 22 September (the Millenium Development Goals Summit), with the primary objective of accelerating progress toward the achievement of the MDGs by 2015, taking into account the progress made towards the internationally agreed development goals. This landmark event provides an important opportunity to review successes, best practices and lessons learned, obstacles and gaps, challenges and opportunities, and to develop concrete strategies for action.
The International Federation of Red Cross and Red Crescent Societies (IFRC) in collaboration with the World Health Organization (WHO), GAVI Alliance, Rotary International, and the Bill & Melinda Gates Foundation, are convening a side event in the margins of the MDG Summit to address
1.  the lessons learned in the eradication of polio and their application to the MDGs;
2.  the challenges and opportunities for applying these lessons to other global health
initiatives; and
3.  the collaboration and partnership required to accelerate progress towards the MDGs.
The event is taking place on 20 September from 18:30 – 20:00, at the Japan Society, 333 East 47th Street, New York.
The event is open to all. RSVPs are required to the IFRC Delegation to the United Nations (delegation.newyork@ifrc.org, tel. +1 (212) 338-0 or fax +1 (212) 338-9832).
---
Related News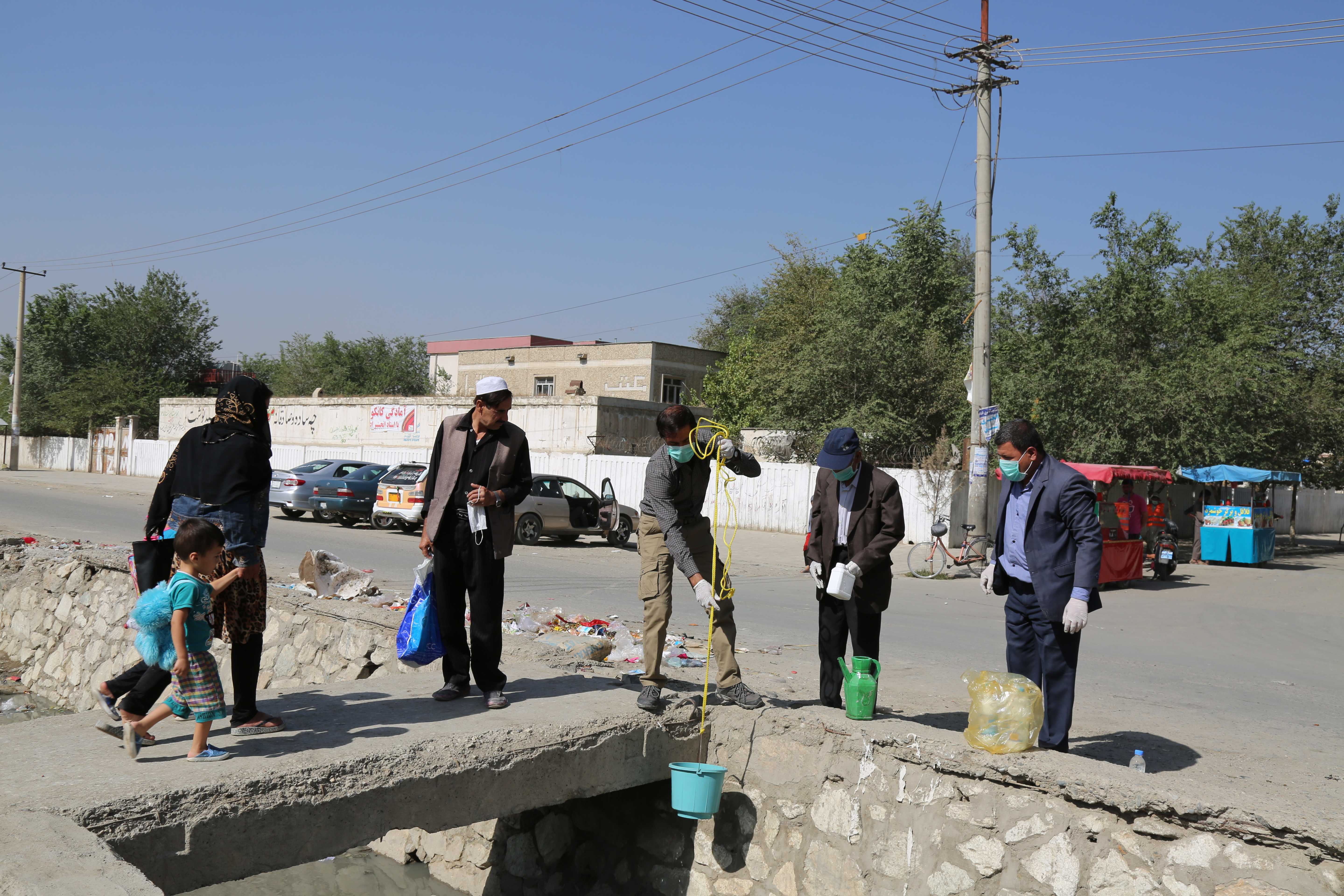 22/01/2018
Afghanistan's surveillance system is the strongest it's ever been, says country experts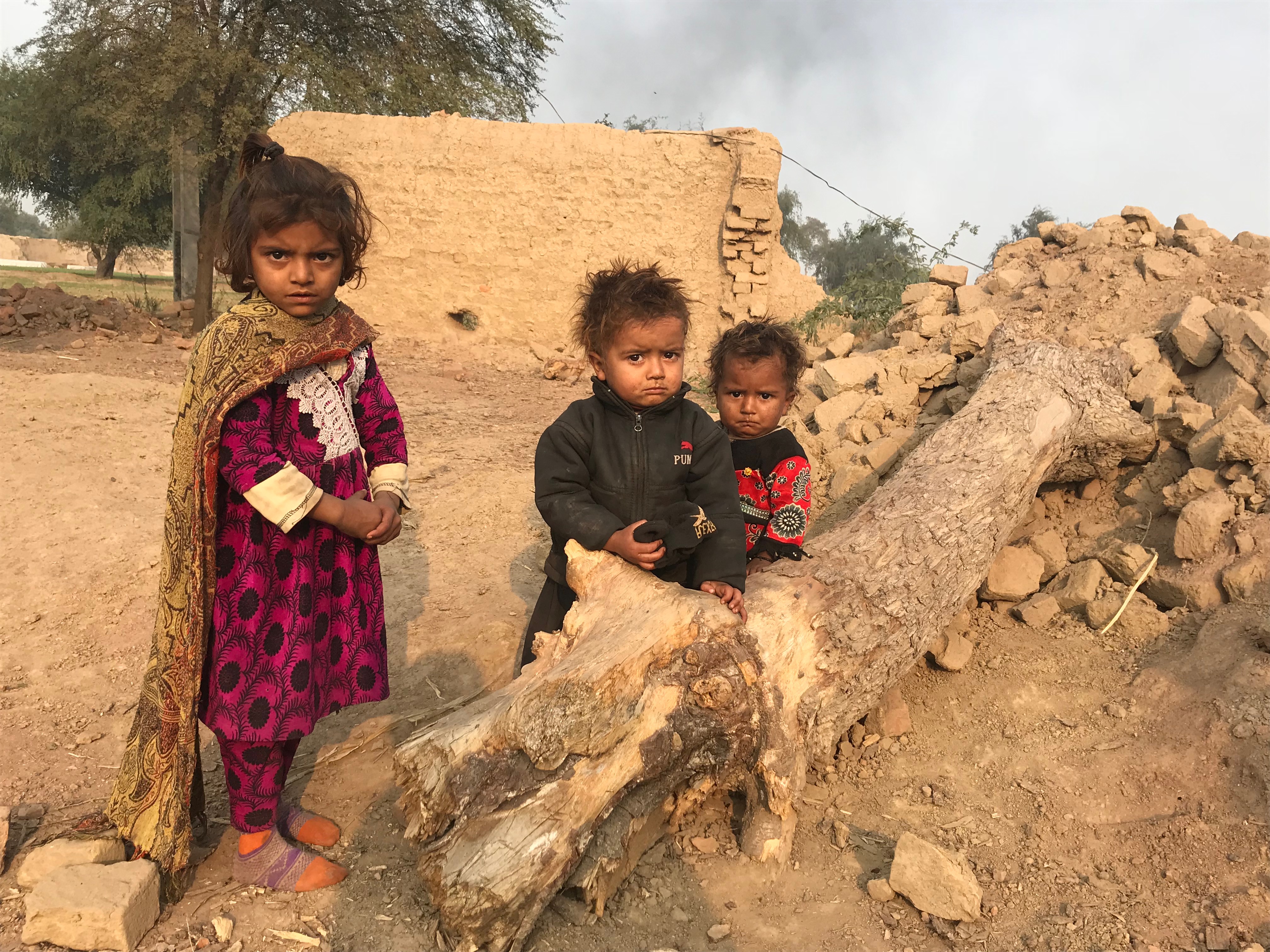 22/01/2018
Over the critical 'low transmission season', Pakistan's polio programme is working feverishly to identify and vaccinate every high-risk mobile child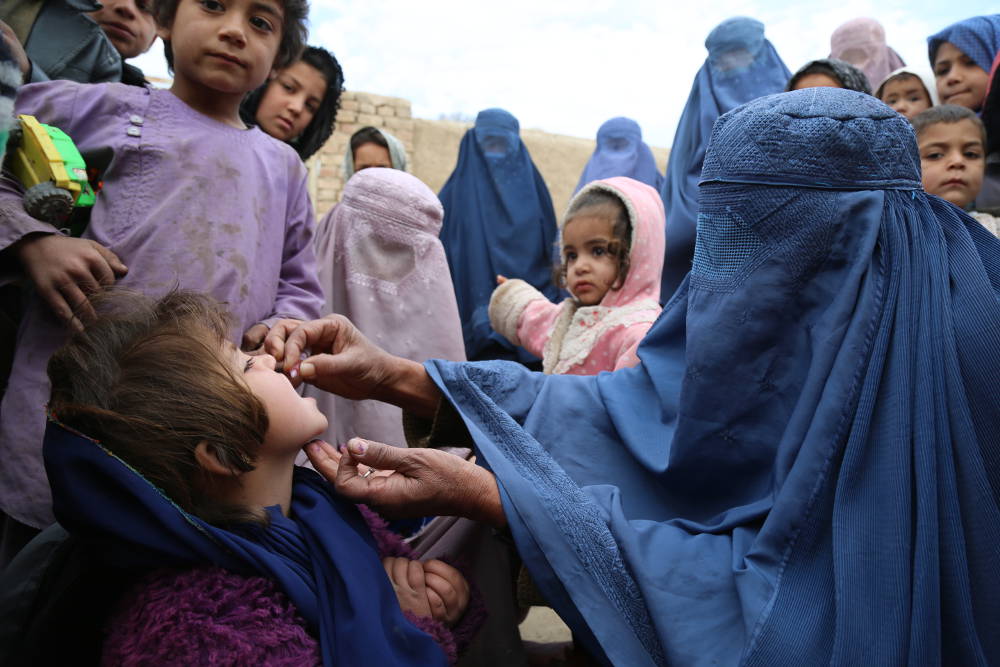 22/01/2018
Women are critical in the drive to eradicate polio in Afghanistan. In one of the final strongholds of the polio virus, vaccination coverage is improving as female vaccinators have more access to children.

19/01/2018
The Global Polio Eradication Initiative (GPEI) is extremely saddened that two committed frontline health workers were killed while delivering vaccines in Quetta, Pakistan. We extend our deepest condolences to their family. The delivery of health care is im...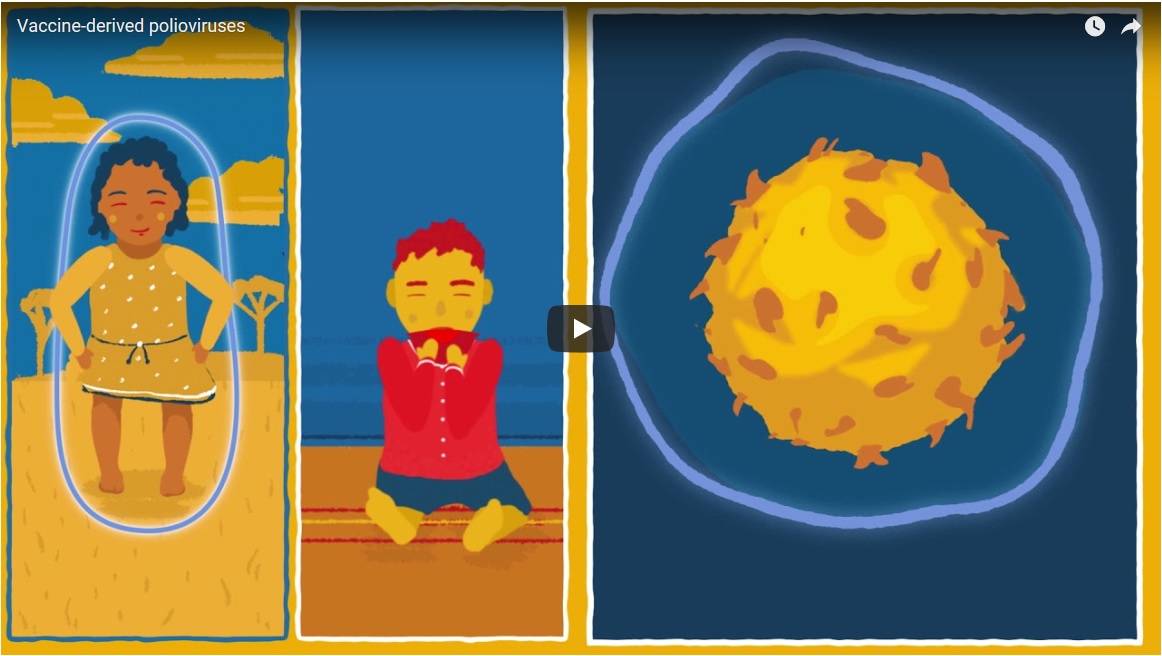 15/01/2018
To eradicate polio, we need to stop all strains of the virus, including vaccine-derived polioviruses. This short animation explains how these rare virus strains emerge and how to stop them.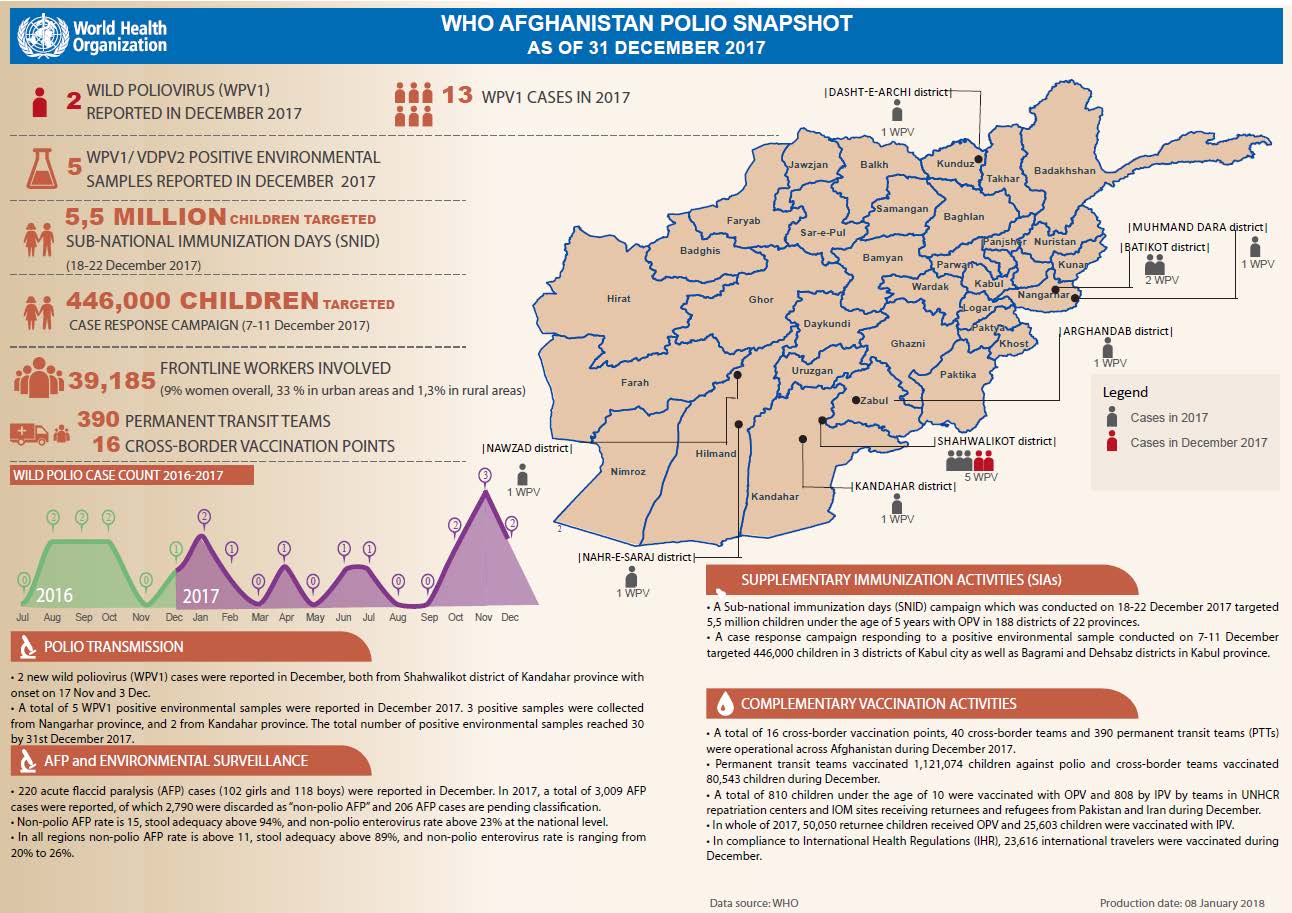 15/01/2018
Update on polio eradication efforts in Afghanistan for December 2017