Separate cVDPVs confirmed in South Sudan and Madagascar
Risk of cVDPVs underscores need for OPV cessation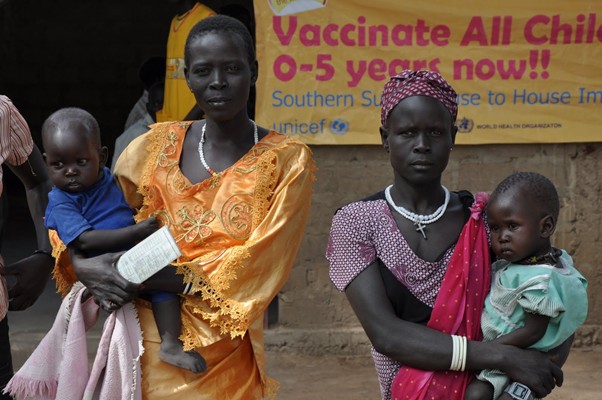 In separate and unrelated events, circulating vaccine-derived polioviruses (cVDPVs) have been confirmed in South Sudan and Madagascar.
In South Sudan, 2 cases due to cVDPV type 2 (cVDPV2) have been confirmed. The strains were isolated from 2 acute flaccid paralysis (AFP) cases in Unity state, with onset of paralysis on 9 September and 12 September 2014, respectively. In Madagascar, cVDPV type 1 (cVDPV1) has been confirmed after the virus was isolated from 1 case of AFP (onset of paralysis on 29 September 2014) and 3 healthy contacts. Emergency outbreak response in both countries is now being planned and implemented.
Circulating VDPVs are rare but well-documented strains of poliovirus which can emerge in some populations which are inadequately immunized. Due to the small risk of cVDPVs, use of OPV must be stopped to secure a lasting polio-free world. OPV will be withdrawn in a phased manner, beginning with the removal of type 2-containing OPV. The type 2 component contained in trivalent OPV accounts for 90% of all cVDPV cases.
For more on the cVDPVs in South Sudan and Madagascar
For more on OPV cessation
---
Related News

19/01/2018
The Global Polio Eradication Initiative (GPEI) is extremely saddened that two committed frontline health workers were killed while delivering vaccines in Quetta, Pakistan. We extend our deepest condolences to their family. The delivery of health care is im...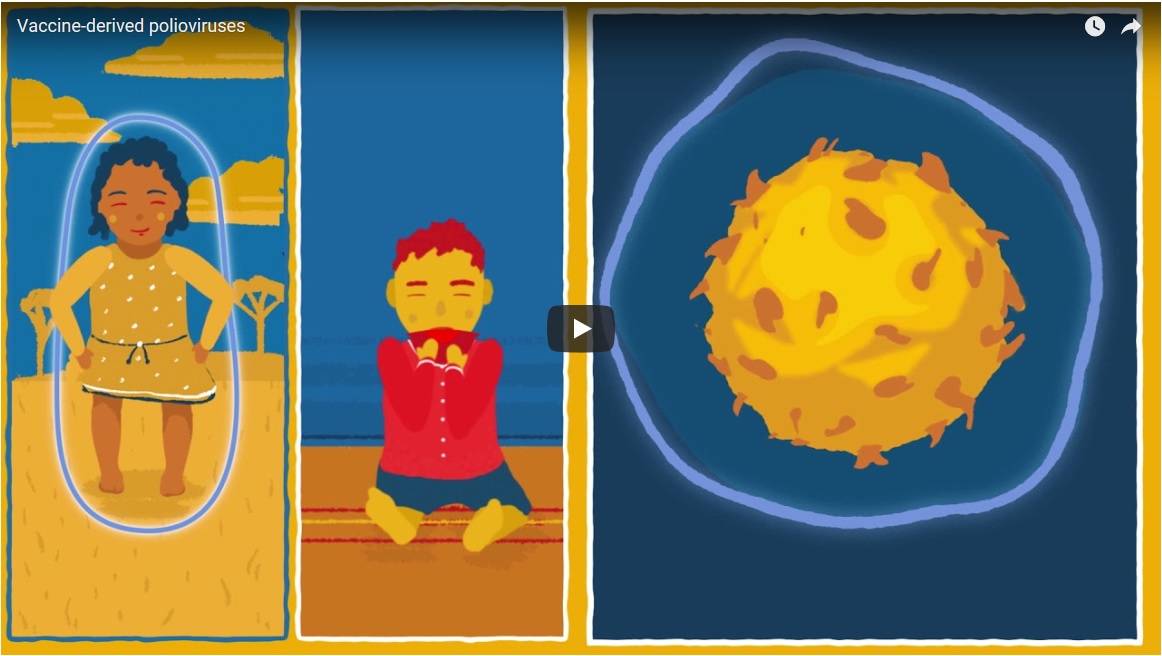 15/01/2018
To eradicate polio, we need to stop all strains of the virus, including vaccine-derived polioviruses. This short animation explains how these rare virus strains emerge and how to stop them.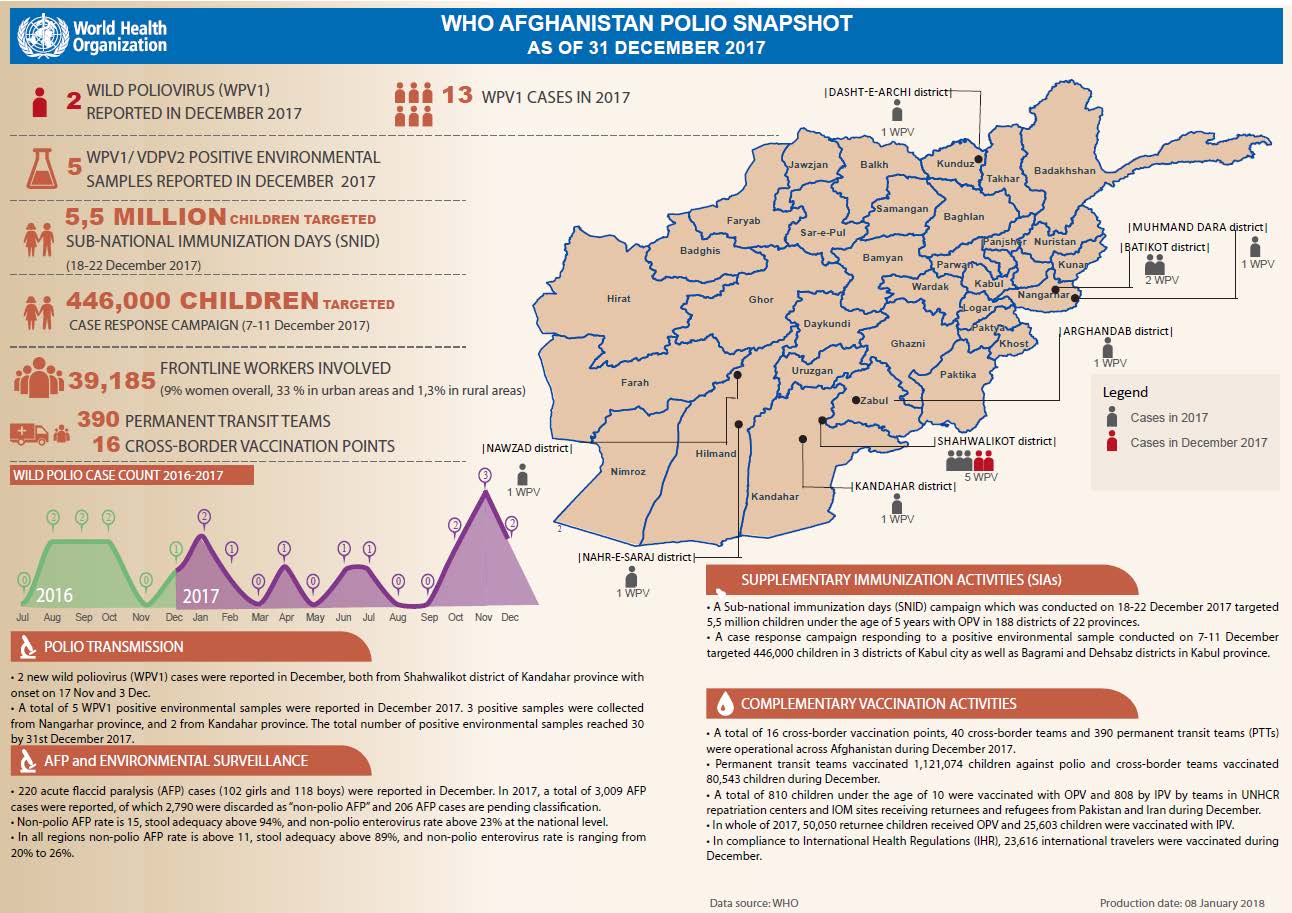 15/01/2018
Update on polio eradication efforts in Afghanistan for December 2017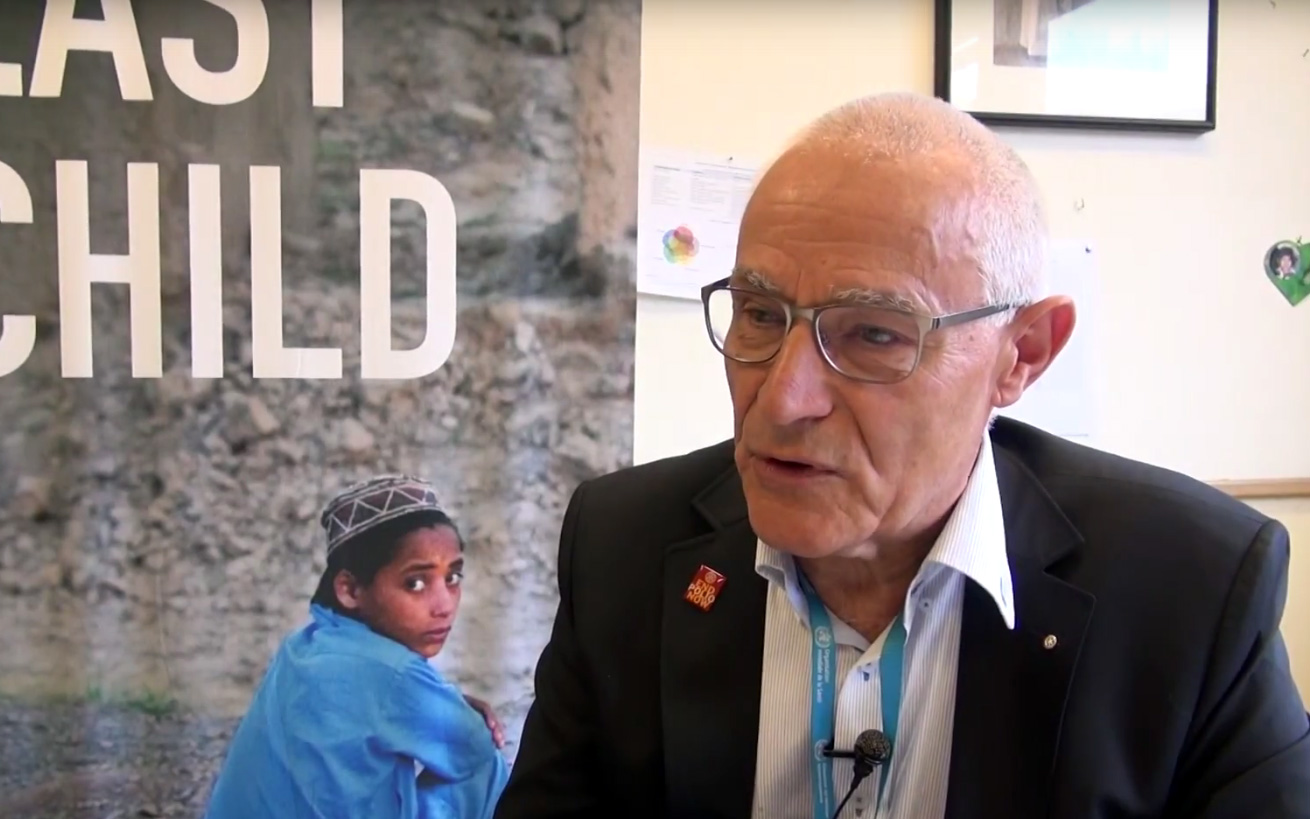 09/01/2018
We join Dr Urs Herzog, Rotarian, polio eradicator, National PolioPlus Advocacy Advisor for Rotary Switzerland and polio survivor himself, as he explains the financial costs of the programme and why it is critical that we eradicate every trace of the virus.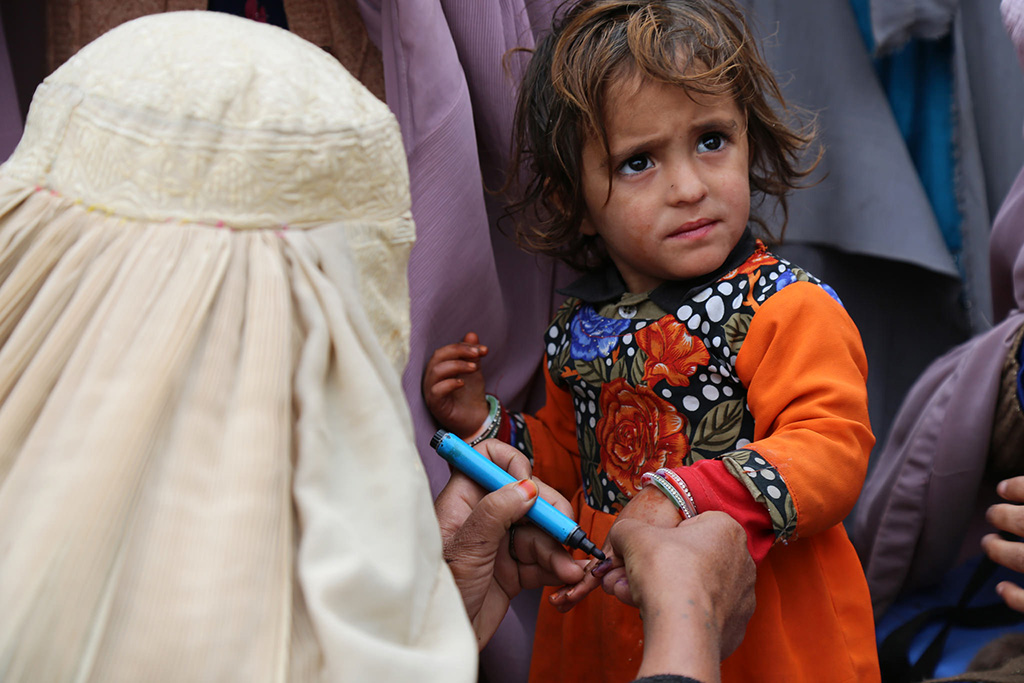 29/12/2017
Johns Hopkins Bloomberg School of Public Health is partnering with institutions in seven countries to help document and disseminate knowledge from the polio programme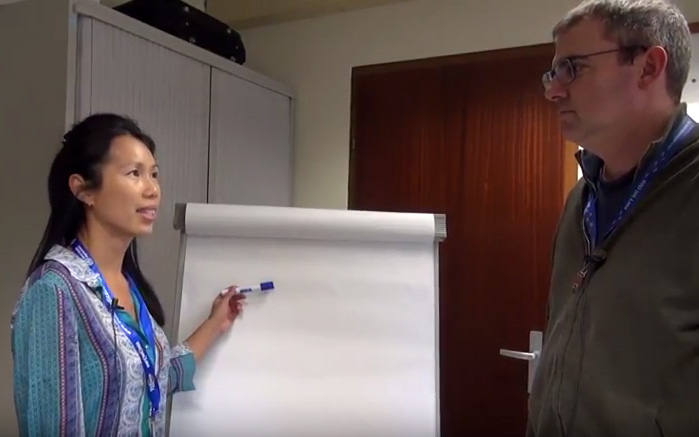 21/12/2017
Carolyn Sein, Technical Officer for the GPEI programme, talks to us about circulating vaccine-derived polioviruses, and the important differences between oral polio vaccine, and inactivated polio vaccine.