Protecting west Africa
Polio transmission is heating up in northwestern Nigeria just as populations move back along traditional stock routes and into areas now affected by conflict, such as Mali.
In Nigeria, authorities are focusing on making sure vaccination activities are well-implemented in the northwest of the country, particularly in Sokoto and Zamfara states. It is from this area that poliovirus has in the past spread into west Africa, causing outbreaks in previously polio-free areas. This risk is currently magnified by the security situation in Mali, and associated population movements.
The security situation in Mali makes it difficult for polio vaccination teams to reach local populations in some areas. In the south of Mali, May vaccination activities proceeded without incident. However, in the north of the country, a 'humanitarian corridor' is not yet functional, and this may complicate reaching children. Technical support in Mali is being scaled up to assess the situation and identify ways to ensure that the entire country receives thorough vaccination coverage.
Special strategies are being explored to further reach populations in Mali, as well as populations on the move as a result of the insecurity in the country. Oral polio vaccine was added to already-planned humanitarian interventions as part of the Sahel emergency, such as health interventions for refugees in neighboring countries, including 63,000 children in Mauritania and 56,000 in Burkina Faso.
Focus is on working with nongovernmental organizations which remain operational in the north of Mali, to increase immunity levels among populations living in this area of the country.
---
Related News

19/01/2018
The Global Polio Eradication Initiative (GPEI) is extremely saddened that two committed frontline health workers were killed while delivering vaccines in Quetta, Pakistan. We extend our deepest condolences to their family. The delivery of health care is im...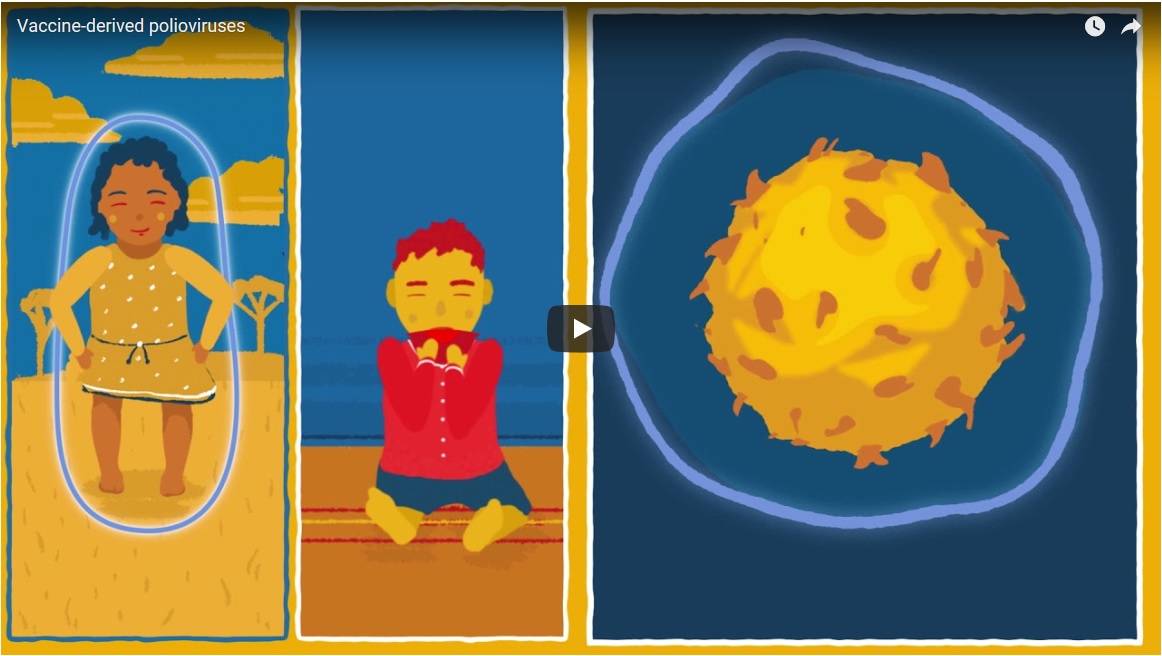 15/01/2018
To eradicate polio, we need to stop all strains of the virus, including vaccine-derived polioviruses. This short animation explains how these rare virus strains emerge and how to stop them.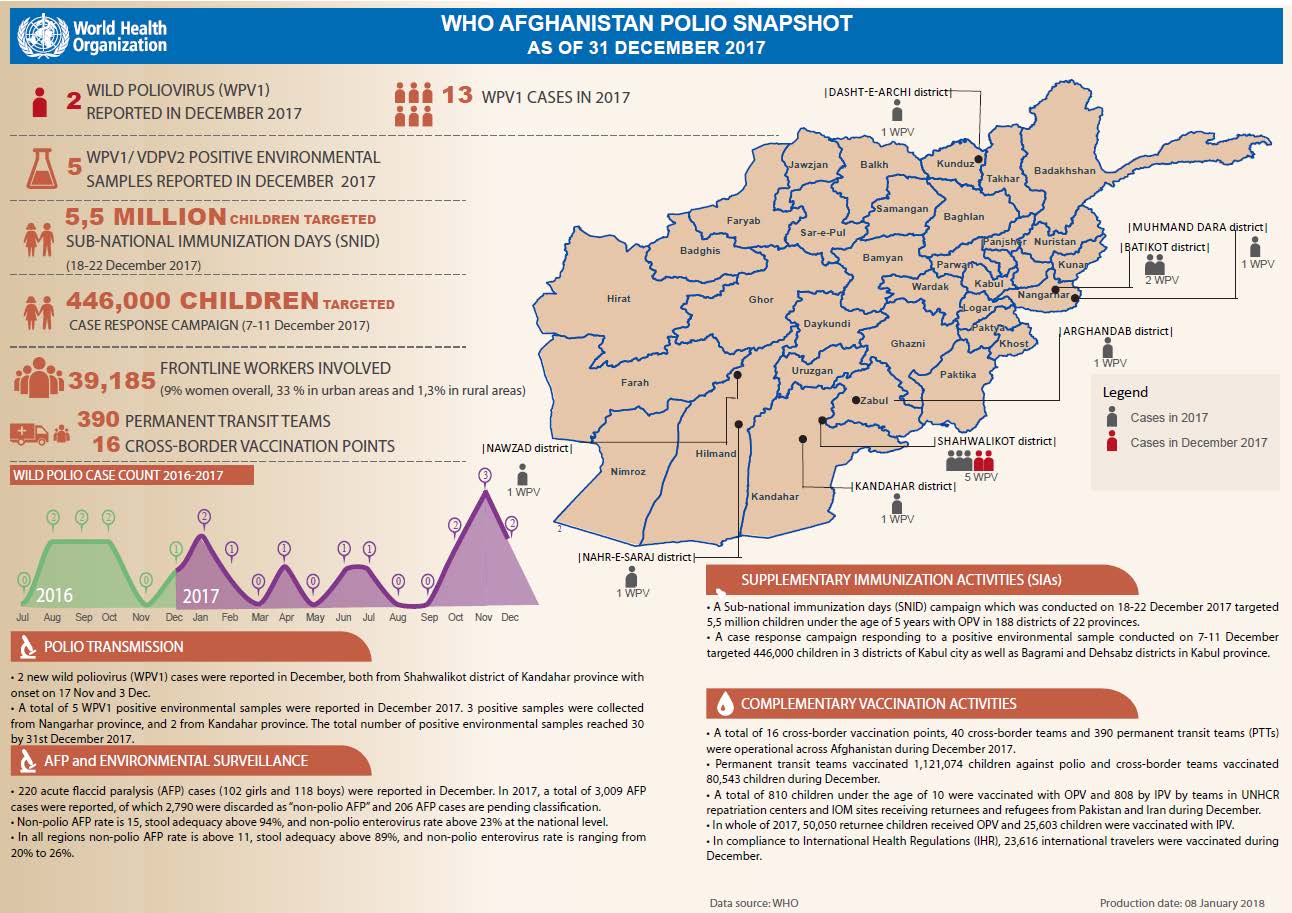 15/01/2018
Update on polio eradication efforts in Afghanistan for December 2017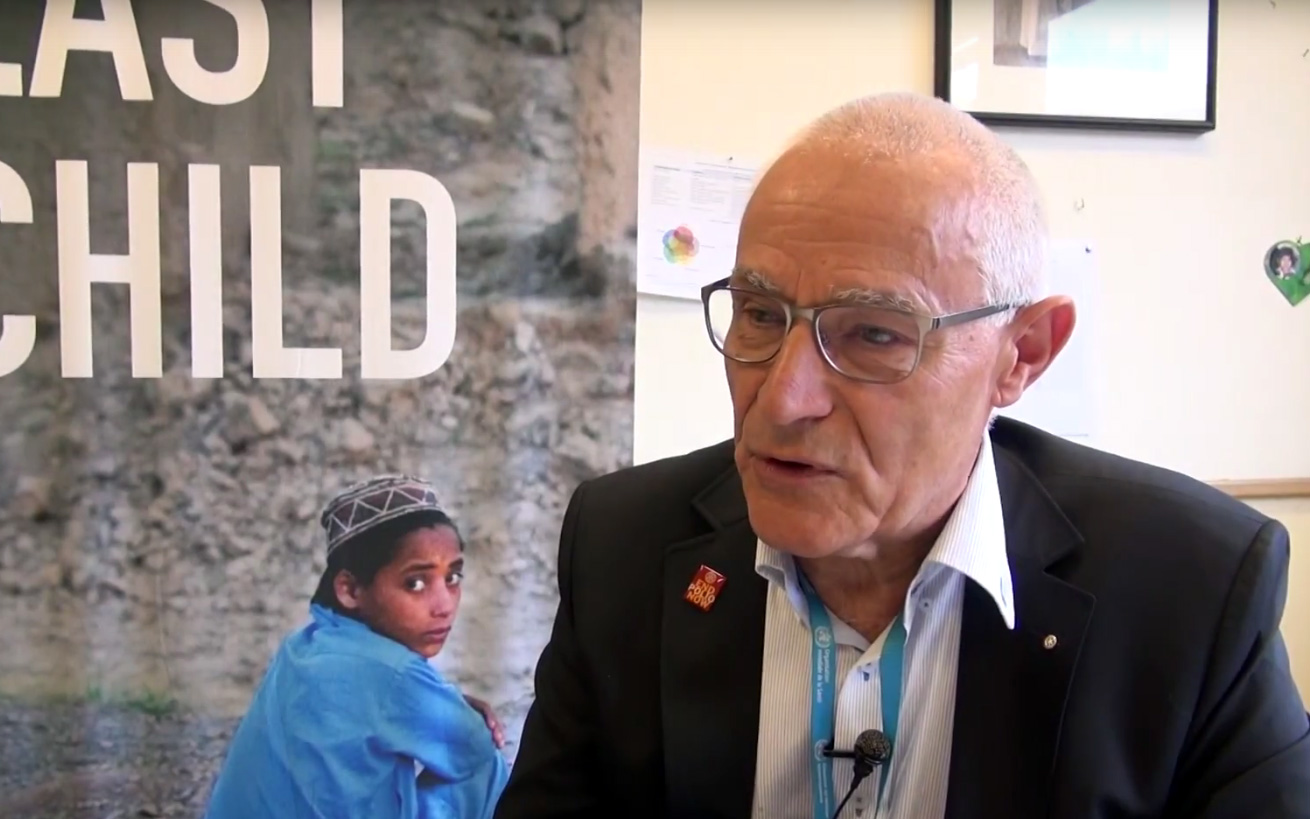 09/01/2018
We join Dr Urs Herzog, Rotarian, polio eradicator, National PolioPlus Advocacy Advisor for Rotary Switzerland and polio survivor himself, as he explains the financial costs of the programme and why it is critical that we eradicate every trace of the virus.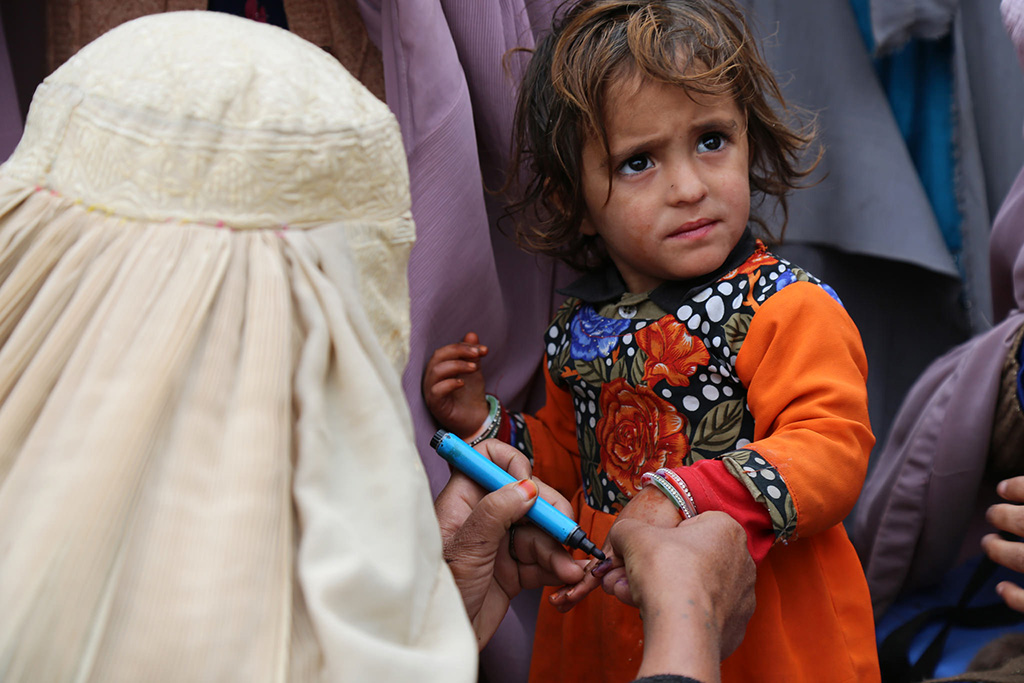 29/12/2017
Johns Hopkins Bloomberg School of Public Health is partnering with institutions in seven countries to help document and disseminate knowledge from the polio programme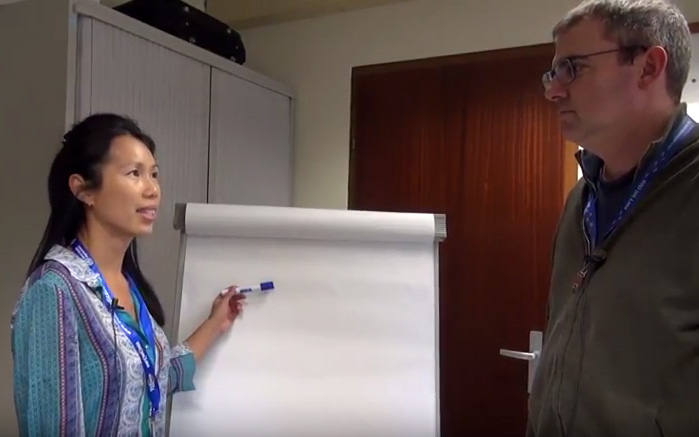 21/12/2017
Carolyn Sein, Technical Officer for the GPEI programme, talks to us about circulating vaccine-derived polioviruses, and the important differences between oral polio vaccine, and inactivated polio vaccine.