Polio worker killed in Somalia
Attack a stark reminder of the dangers faced by public health workers.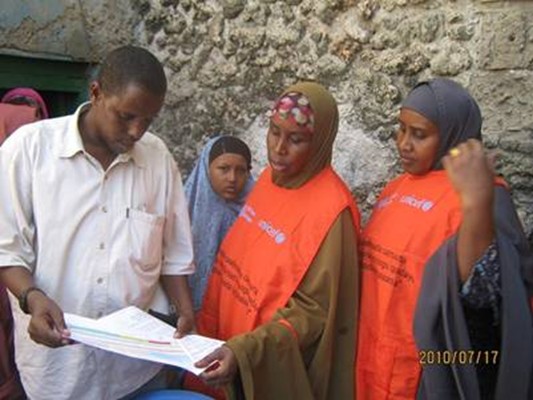 On the morning of 22 August 2010, Mr Osman Hussein Ibrahim, District Polio Officer in Mogadishu, Somalia, was shot and killed by a stray bullet while on his way to supervise polio National Immunization Days (NIDs) and Child Health Days.
Born in 1961 in Lower Shabelle, Somalia, Mr Ibrahim began work with the World Health Organization (WHO) in 2001. He was instrumental in helping eradicate polio from the country, including following re-infection in 2005. A committed, highly-motivated, hard-working team player, Mr Ibrahim was known for his ability to work effectively under very difficult conditions – his nearly ten years of service for polio eradication in Mogadishu (the most dangerous place in Somalia) being a clear testament to this. In a separate incident on 24 August, District Polio Officer Mr Muse Ahmed Janago sustained injuries resulting from flying mortar fragments, in Mogadishu. Following treatment at a hospital, he was thankfully released and has already returned to duty, preparing for NIDs in September.
These tragic incidents are stark reminders of the risks faced by those working to eradicate polio in many parts of the world.
Throughout the 20 years of the Global Polio Eradication Initiative, vaccinators and other polio staff have faced the risk of murder, assault, kidnapping and natural disasters on all continents, despite UN security measures. The vast majority of these workers are volunteers; nearly all – staff and volunteers – live and work in remote or disadvantaged areas, to ensure that every child has access to vaccination.
The Polio Eradication Heroes Fund recognizes health workers and volunteers who have incurred serious injury or lost their lives as a direct consequence of their participation in polio eradication activities. The families of the workers receive a certificate recognizing the victim's heroic commitment to polio eradication and a cash tribute.
Those wishing to give may do so online or by contacting the Polio Eradication Heroes Fund at the CDC Foundation, 50 Hurt Plaza – Suite 765, Atlanta, GA 30303, USA.
---
Related News

19/01/2018
The Global Polio Eradication Initiative (GPEI) is extremely saddened that two committed frontline health workers were killed while delivering vaccines in Quetta, Pakistan. We extend our deepest condolences to their family. The delivery of health care is im...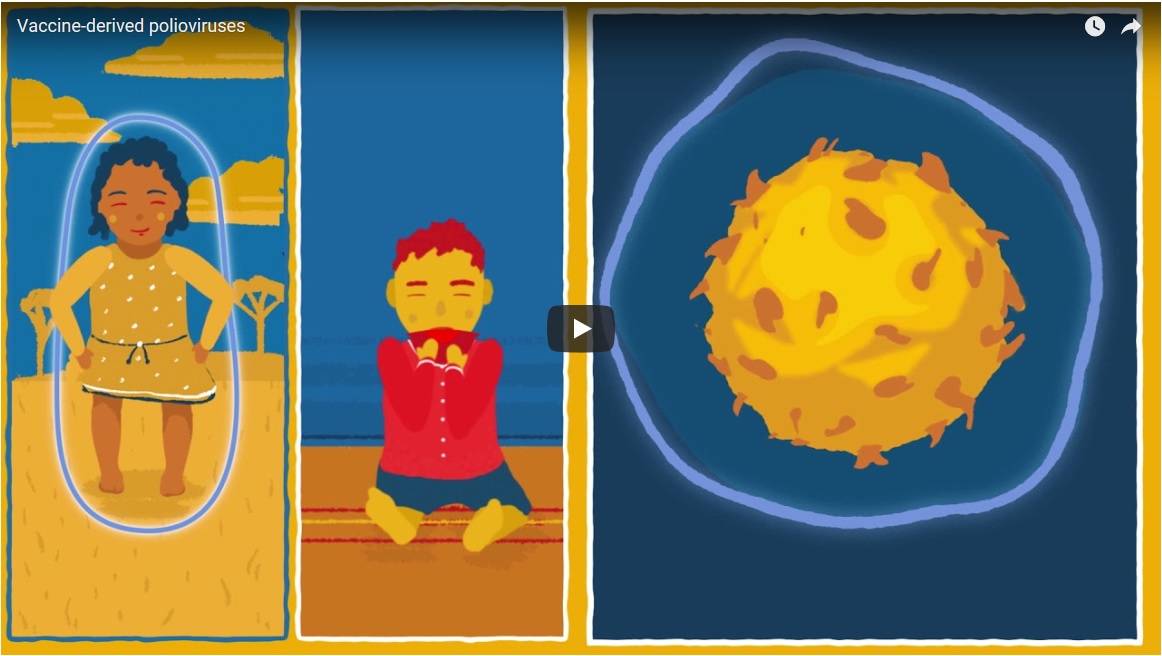 15/01/2018
To eradicate polio, we need to stop all strains of the virus, including vaccine-derived polioviruses. This short animation explains how these rare virus strains emerge and how to stop them.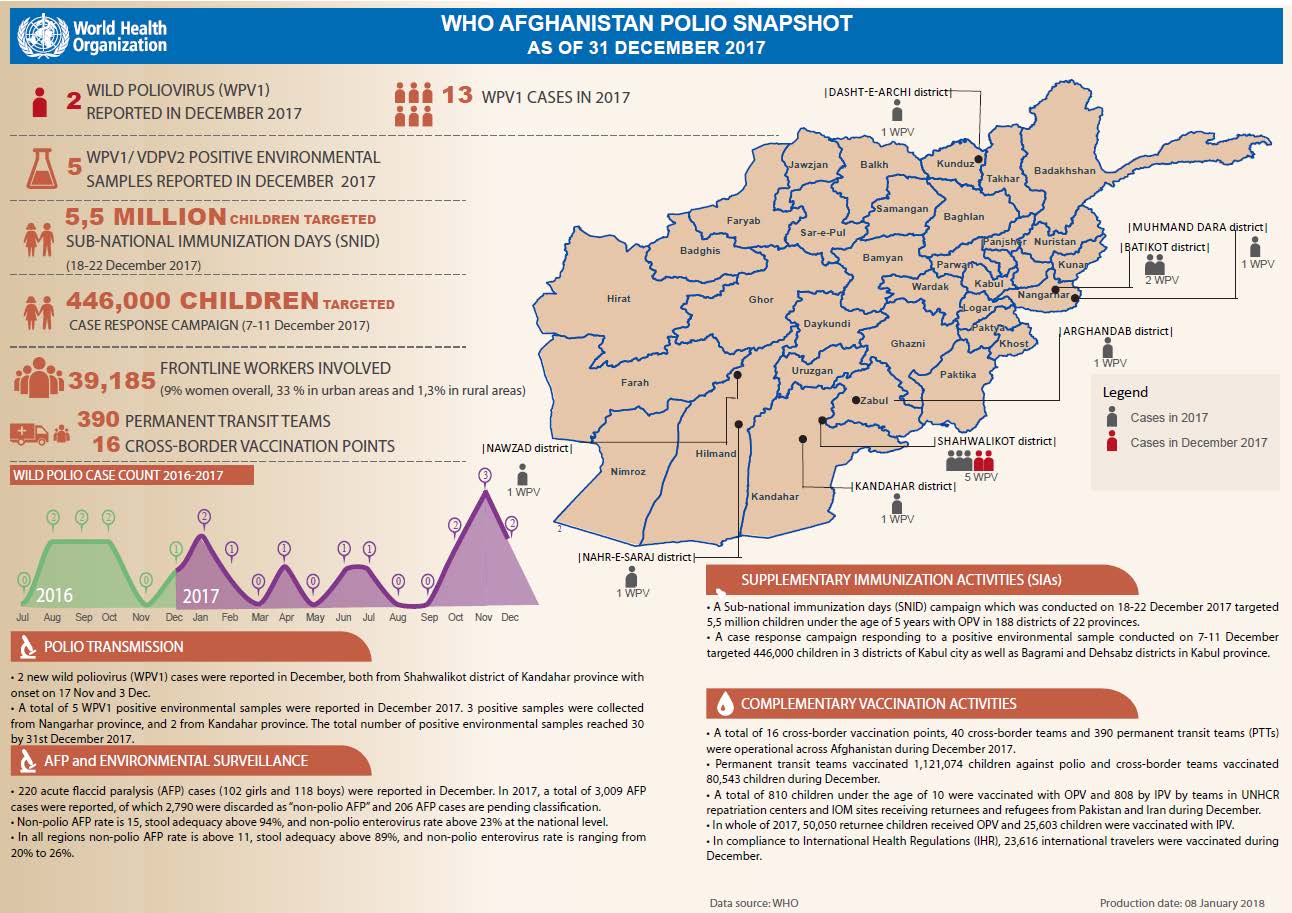 15/01/2018
Update on polio eradication efforts in Afghanistan for December 2017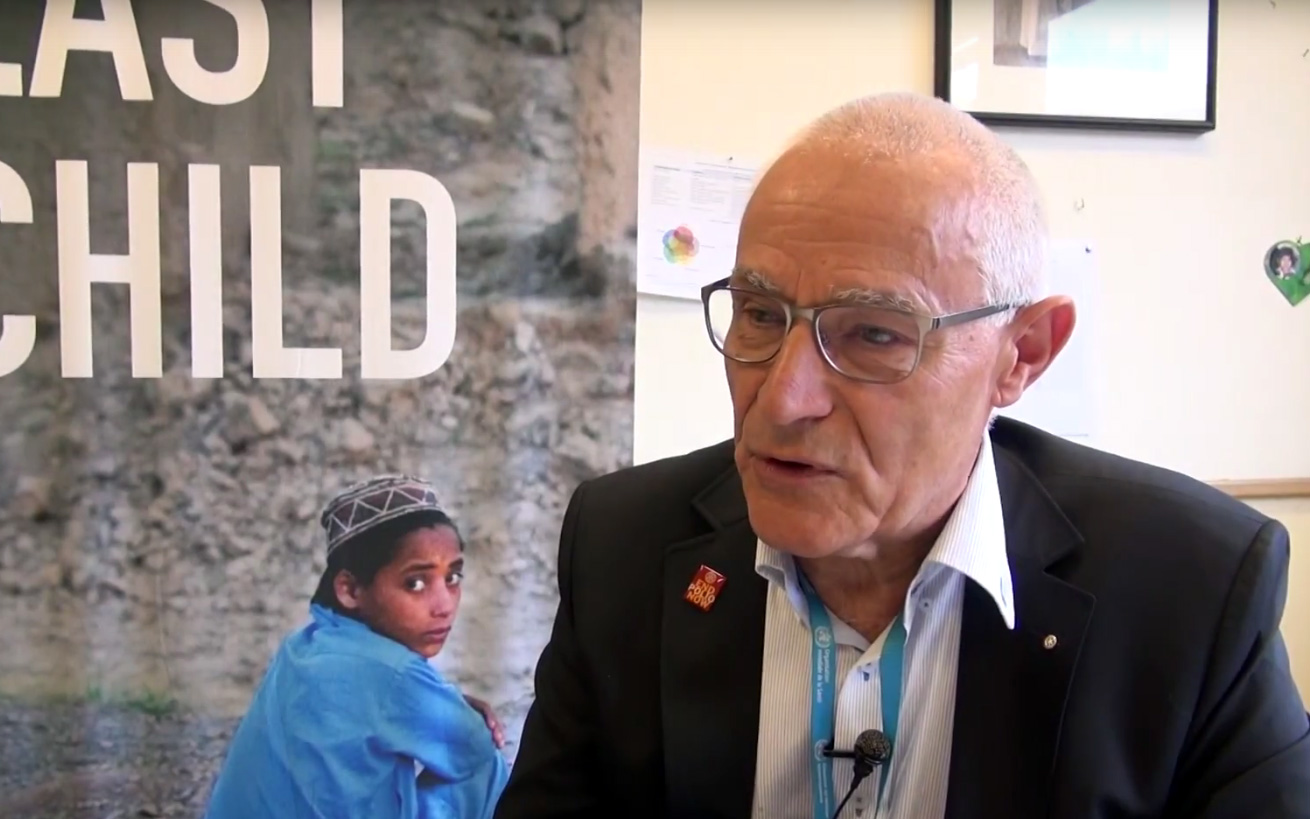 09/01/2018
We join Dr Urs Herzog, Rotarian, polio eradicator, National PolioPlus Advocacy Advisor for Rotary Switzerland and polio survivor himself, as he explains the financial costs of the programme and why it is critical that we eradicate every trace of the virus.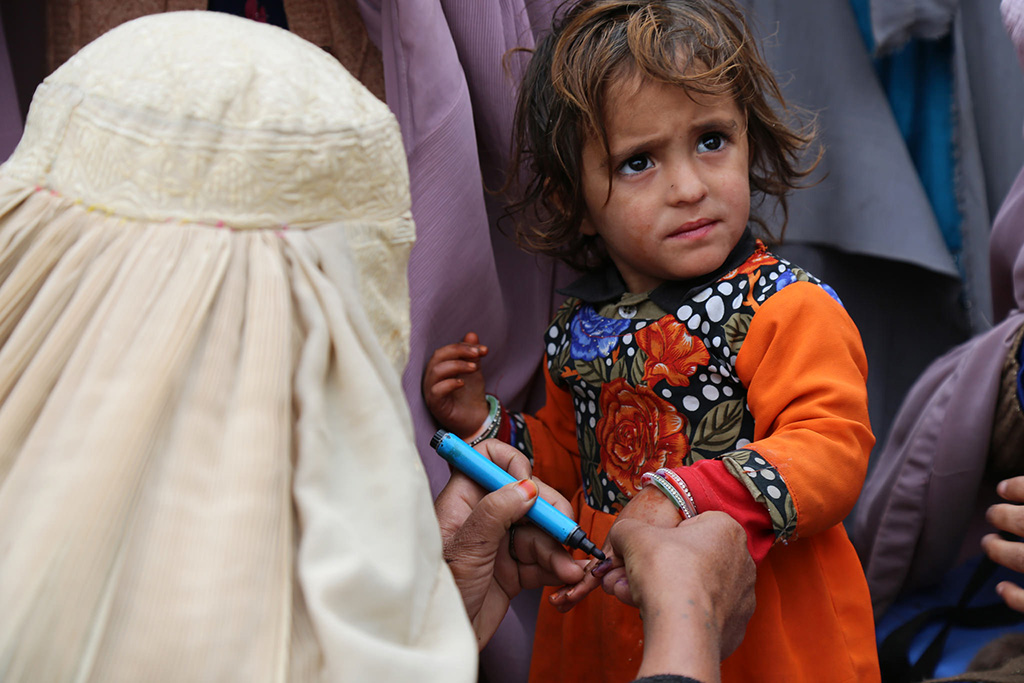 29/12/2017
Johns Hopkins Bloomberg School of Public Health is partnering with institutions in seven countries to help document and disseminate knowledge from the polio programme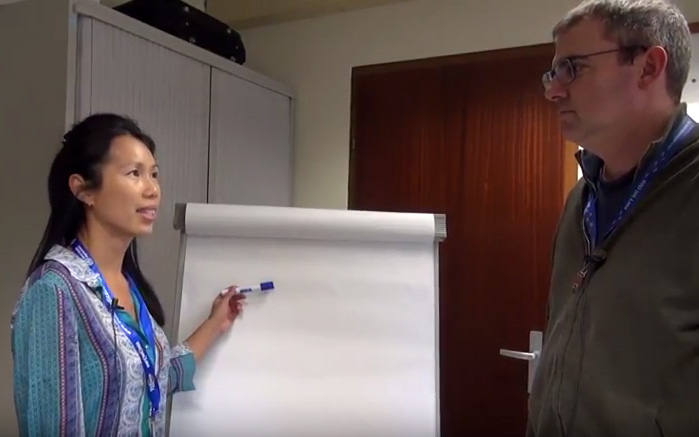 21/12/2017
Carolyn Sein, Technical Officer for the GPEI programme, talks to us about circulating vaccine-derived polioviruses, and the important differences between oral polio vaccine, and inactivated polio vaccine.