Polio Eradication Worker Shot and Killed in Karachi, Pakistan
A local community worker who was part of the polio eradication initiative in Pakistan was killed in Karachi on Friday evening.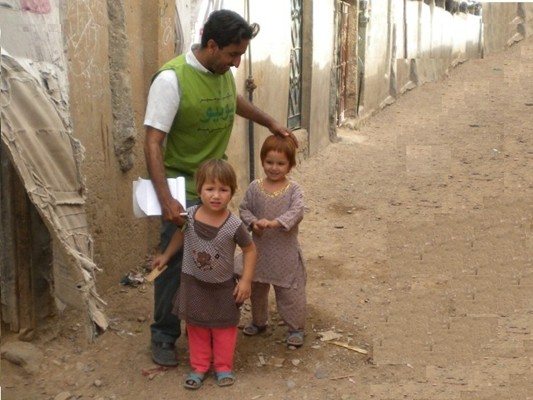 KARACHI/NEW YORK/GENEVA, 21 July 2012 – The World Health Organization (WHO) and UNICEF are deeply saddened by the killing of Mr. Muhammad Ishaq, a local community worker supported by WHO, who was part of the polio eradication initiative in Pakistan.
Mr. Ishaq was shot and killed in the Gadap town area of Karachi on Friday evening.
Polio immunization activities were suspended in this area of Karachi earlier this week after a shooting incident injured two WHO staff members who were supporting the implementation and monitoring of a vaccination campaign.
Until activities were suspended, Mr. Ishaq had worked with the national polio eradication effort as a Union Council Polio Worker for several months, helping to plan and implement vaccination campaigns to protect the most underserved and vulnerable children against this debilitating disease.
Because of the dedication of heroes like Mr. Ishaq, Pakistan is this year closer than ever to the eradication of polio. He was known for his dedication and diligence to immunize all children against polio.
Polio is a highly infectious disease caused by a virus that can cause permanent paralysis in a matter of hours. There is no cure, but there are safe and effective vaccines. Polio can be eradicated if every child is immunized until transmission stops worldwide.
Currently the disease remains endemic in only three countries: Pakistan, Afghanistan and Nigeria. Mr. Ishaq was one of the thousands of people across Pakistan who worked selflessly in the battle to eradicate polio.
WHO, UNICEF and all of the polio partners in Pakistan and globally express their deepest sympathy to his family for this tragic loss. The partners of the Global Polio Eradication Initiative remain committed to supporting the Government of Pakistan and the people of Pakistan in their efforts to eradicate this devastating disease.
---
For further information, please contact:
Maryam Yunus,
Communications Officer, WHO, Pakistan
Tel: +92 300 8441 744
yunusm@pak.emro.who.int
Sarah Crowe,
UNICEF Spokesperson
Tel: +1 212 326 7206
Mobile: +1 646 209 1590
scrowe@unicef.org
Michael Coleman,
UNICEF Islamabad
Tel: +9251 209 7700
Mobile: +92-301-854-0037
mcoleman@unicef.org
Patrick McCormick,
UNICEF Spokesperson
Tel: + 41 22 909 5713
Mobile: + 41 79 303 0541
pmccormick@unicef.org
Tarik Jasarevic,
Communications Officer, WHO, Geneva
Mobile: +41 79 367 6214
jasarevict@who.int
Related
---
Related News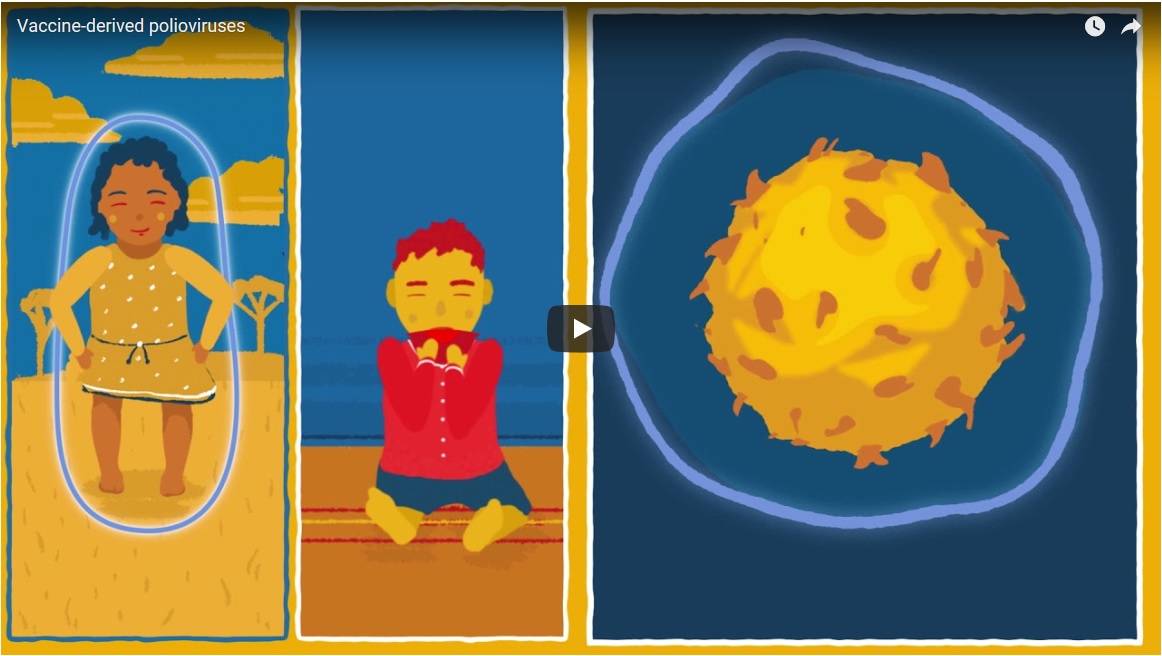 15/01/2018
To eradicate polio, we need to stop all strains of the virus, including vaccine-derived polioviruses. This short animation explains how these rare virus strains emerge and how to stop them.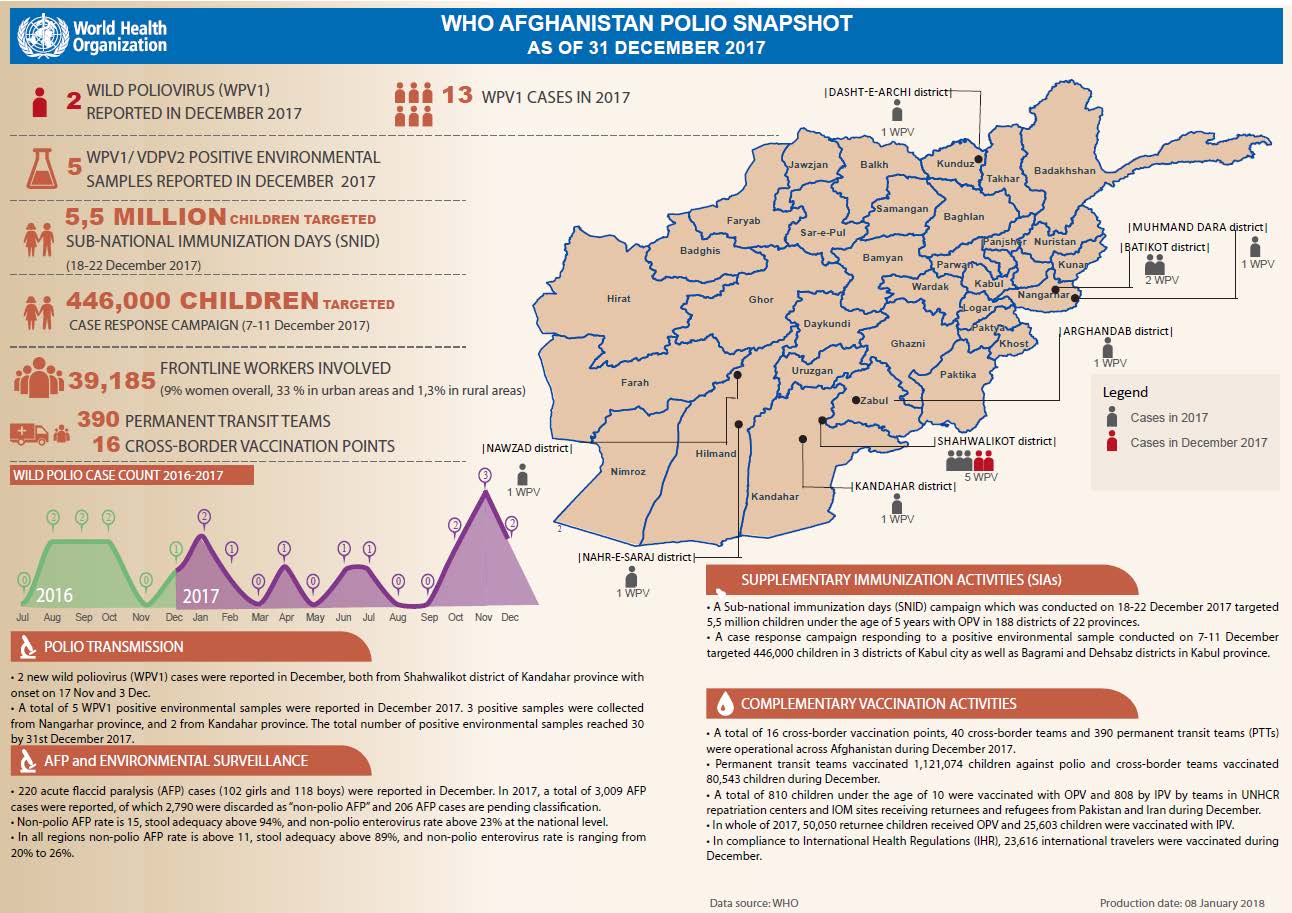 15/01/2018
Update on polio eradication efforts in Afghanistan for December 2017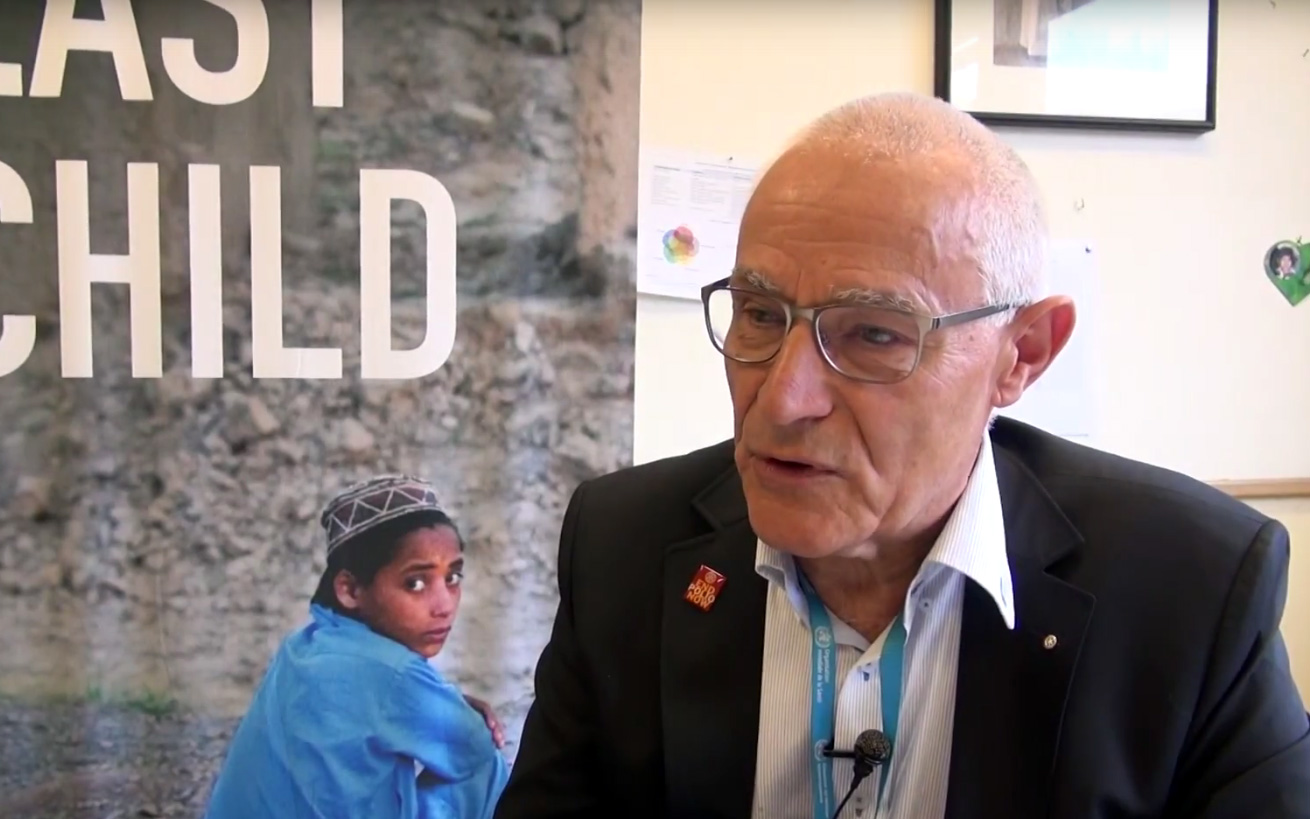 09/01/2018
We join Dr Urs Herzog, Rotarian, polio eradicator, National PolioPlus Advocacy Advisor for Rotary Switzerland and polio survivor himself, as he explains the financial costs of the programme and why it is critical that we eradicate every trace of the virus.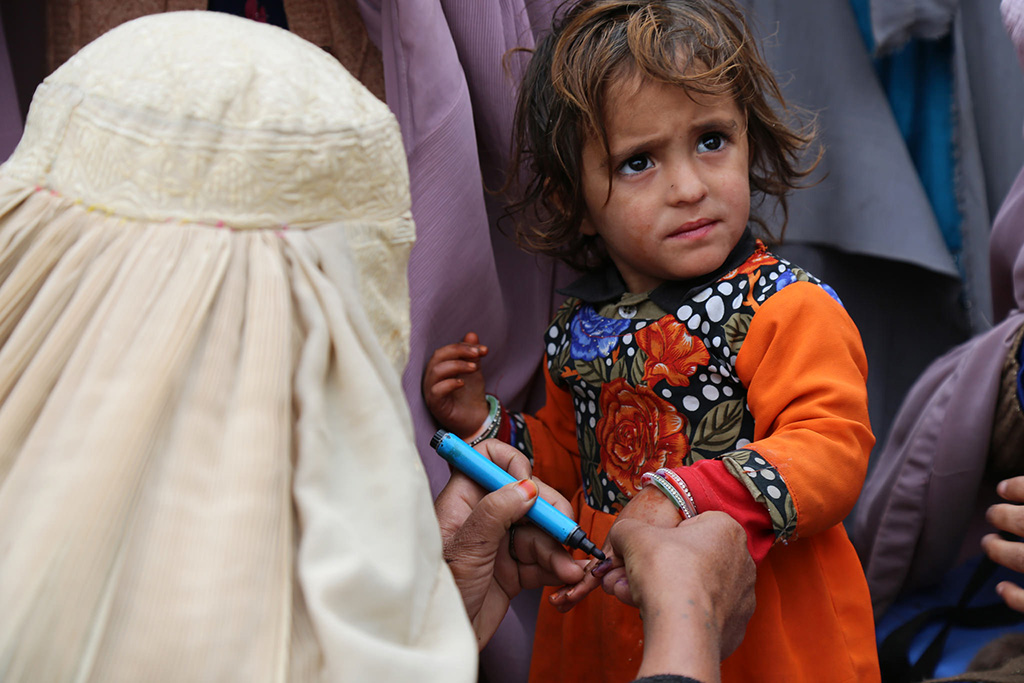 29/12/2017
Johns Hopkins Bloomberg School of Public Health is partnering with institutions in seven countries to help document and disseminate knowledge from the polio programme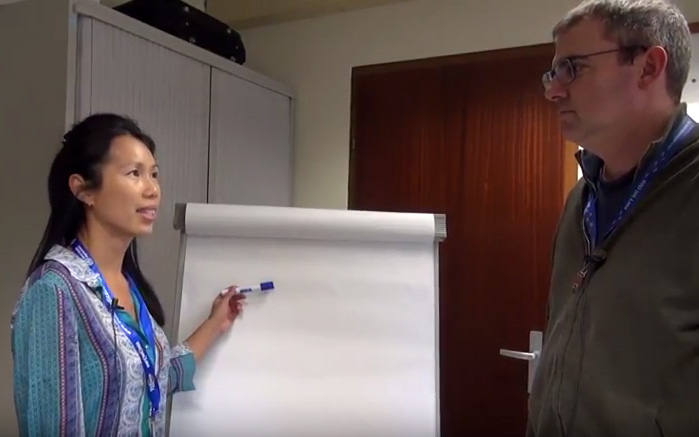 21/12/2017
Carolyn Sein, Technical Officer for the GPEI programme, talks to us about circulating vaccine-derived polioviruses, and the important differences between oral polio vaccine, and inactivated polio vaccine.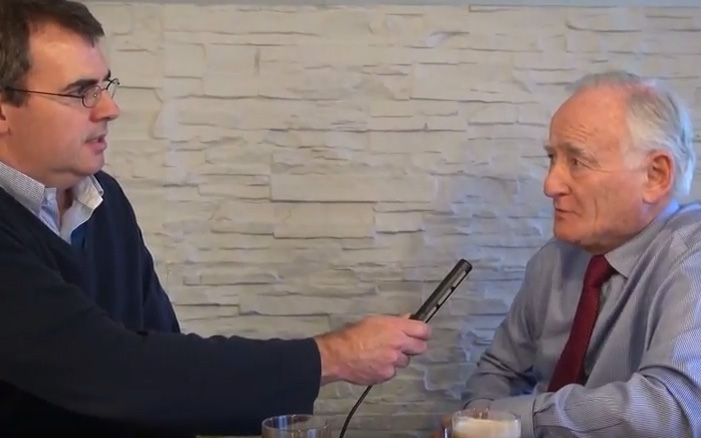 21/12/2017
Professor David Salisbury, chair of the Global Commission for the Certification of the Eradication of Poliomyelitis, talks us through the process of certifying the world as polio-free, and the importance of containing the virus after eradication.