Pakistan Polio Update – August 2017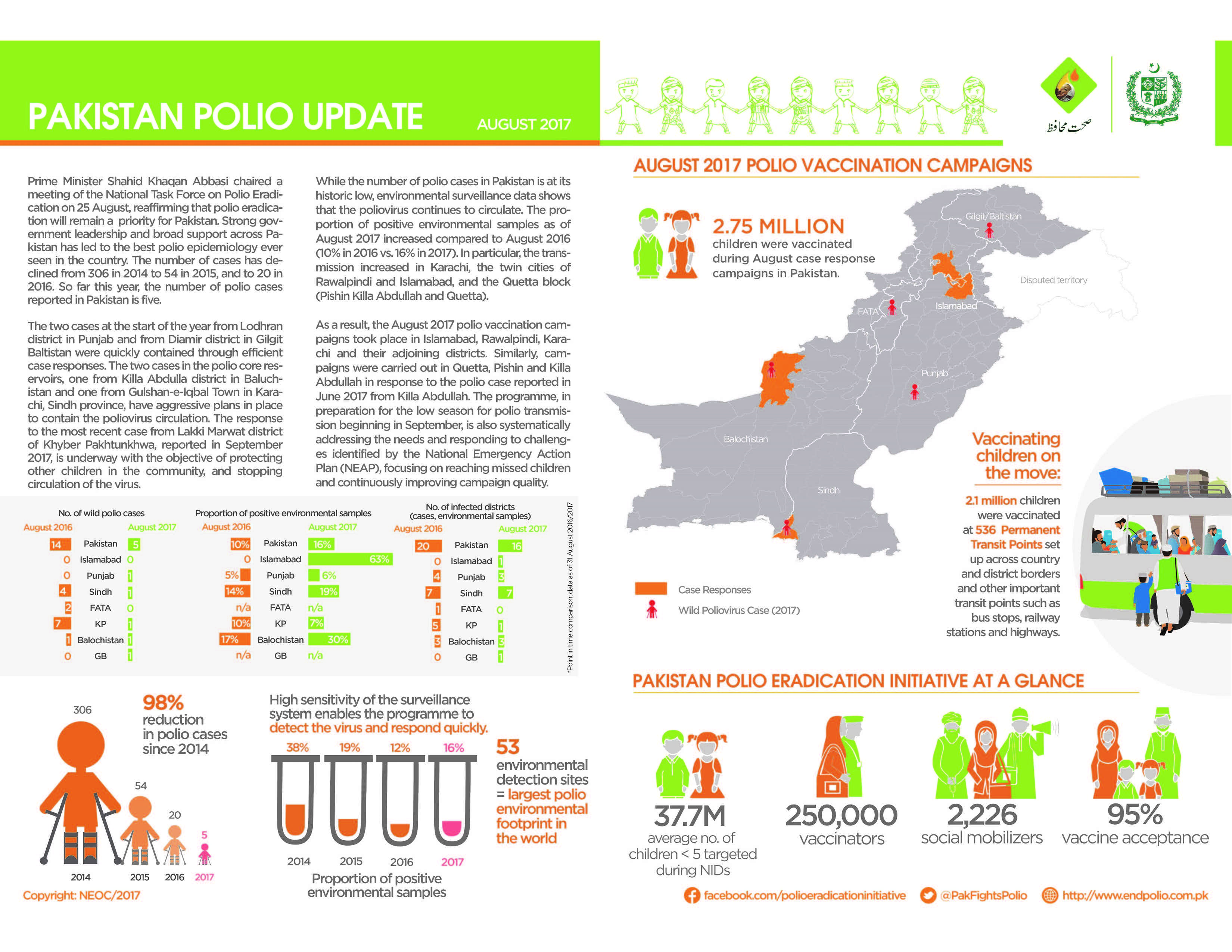 The Pakistan polio snapshot gives a monthly update on key information and activities of the polio eradication initiative in Pakistan.
August updates include:
Two new cases of polio reported – the total for 2017 is now five
At a meeting of the National Task Force on Polio Eradication chaired by the Prime Minister Shahid Khaqan Abbasi, it was reaffirmed that polio eradication remains a priority for Pakistan.
Polio vaccination campaigns took place in priority areas of the country in August, aiming to reach 2.75 million children.
The programme is preparing for the low season for polio virus transmission which begins in September.
---
Related News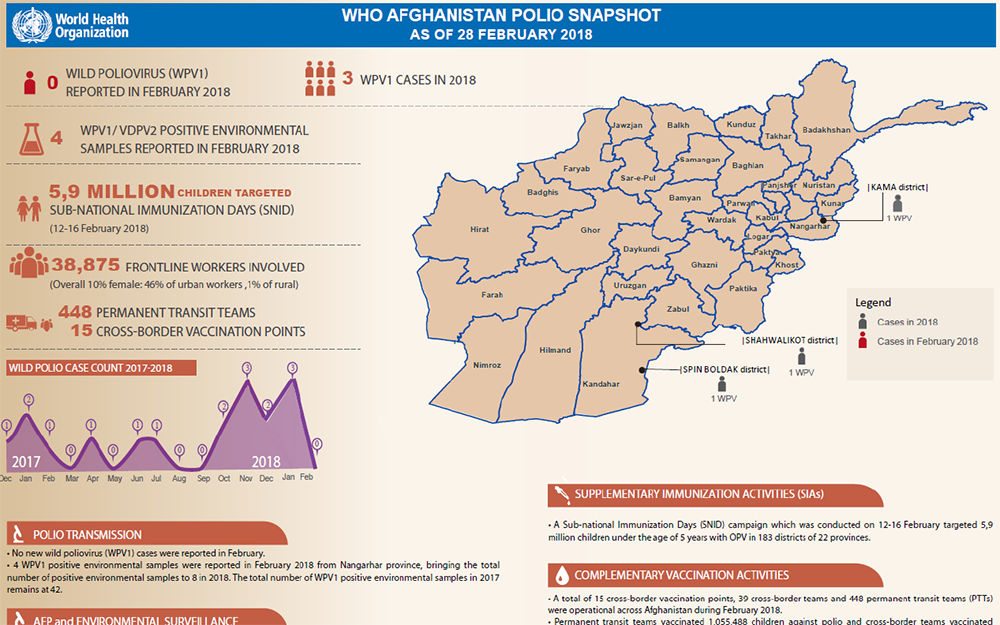 20/03/2018
Update on polio eradication efforts in Afghanistan for February 2018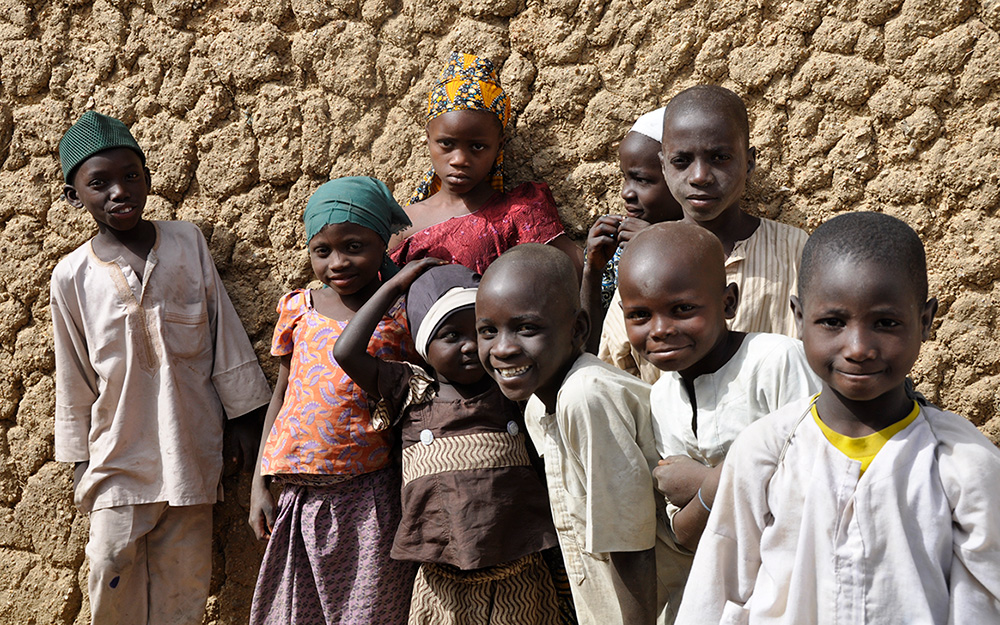 19/03/2018
In Nigeria, experts from the frontline of polio eradication are helping to end other disease outbreaks.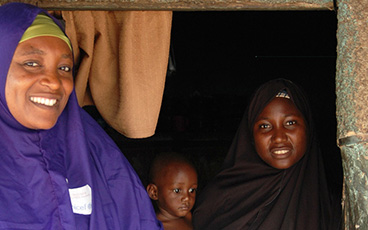 13/03/2018
In Nigeria, dedicated female mobilizers are critical in the fight against polio.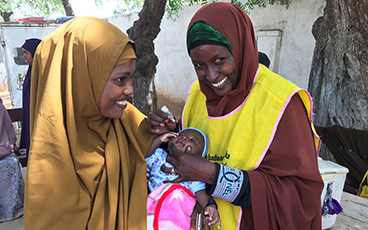 09/03/2018
In Somalia, determined women are the face of polio eradication.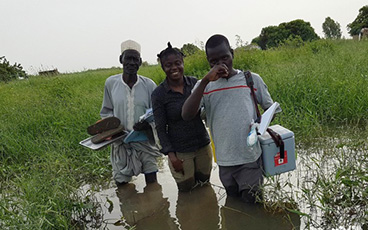 08/03/2018
Dr Adele Daleke Lisi Aluma works to reach children who have never been vaccinated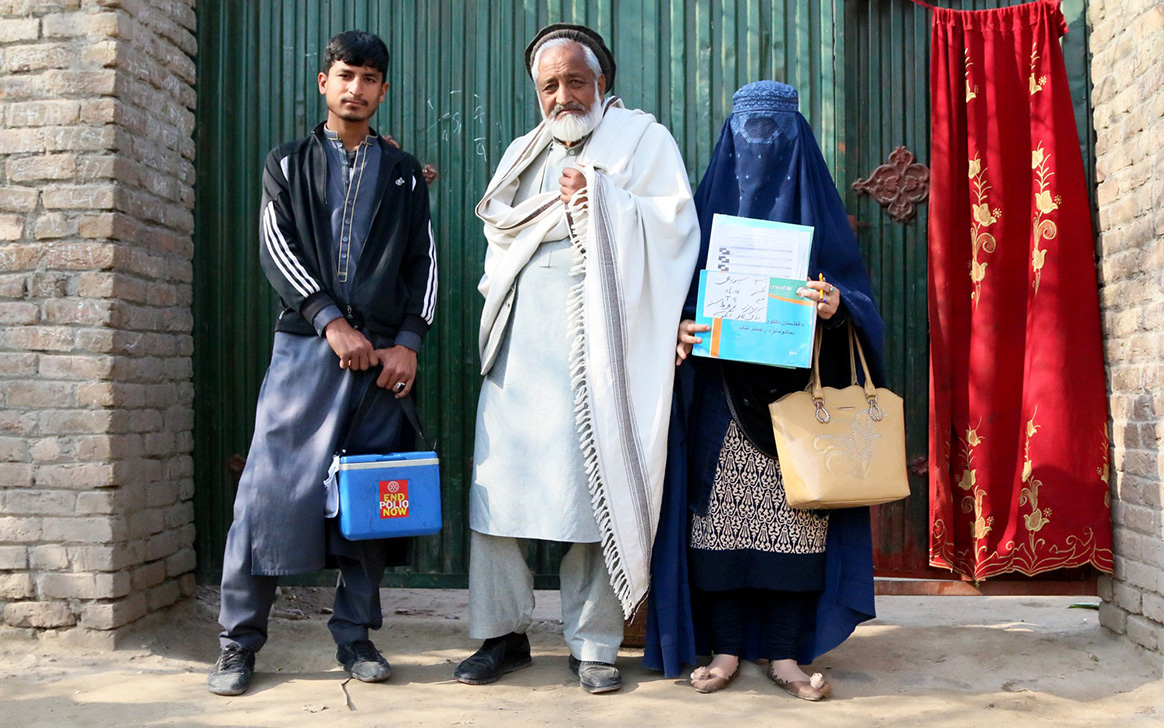 06/03/2018
In eastern Afghanistan, one family is helping to vaccinate every last child in their community