Pakistan Polio Update – August 2017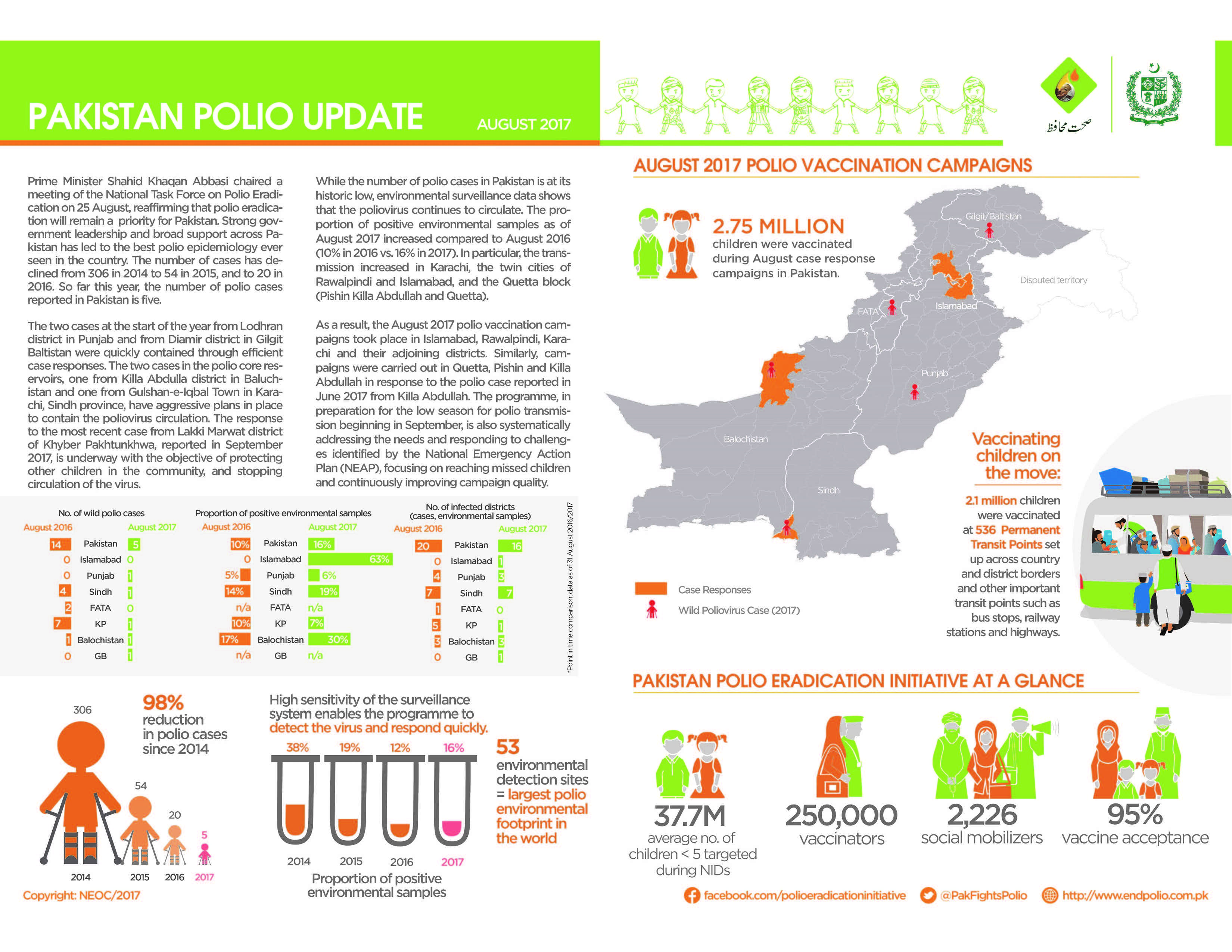 The Pakistan polio snapshot gives a monthly update on key information and activities of the polio eradication initiative in Pakistan.
August updates include:
Two new cases of polio reported – the total for 2017 is now five
At a meeting of the National Task Force on Polio Eradication chaired by the Prime Minister Shahid Khaqan Abbasi, it was reaffirmed that polio eradication remains a priority for Pakistan.
Polio vaccination campaigns took place in priority areas of the country in August, aiming to reach 2.75 million children.
The programme is preparing for the low season for polio virus transmission which begins in September.
---
Related News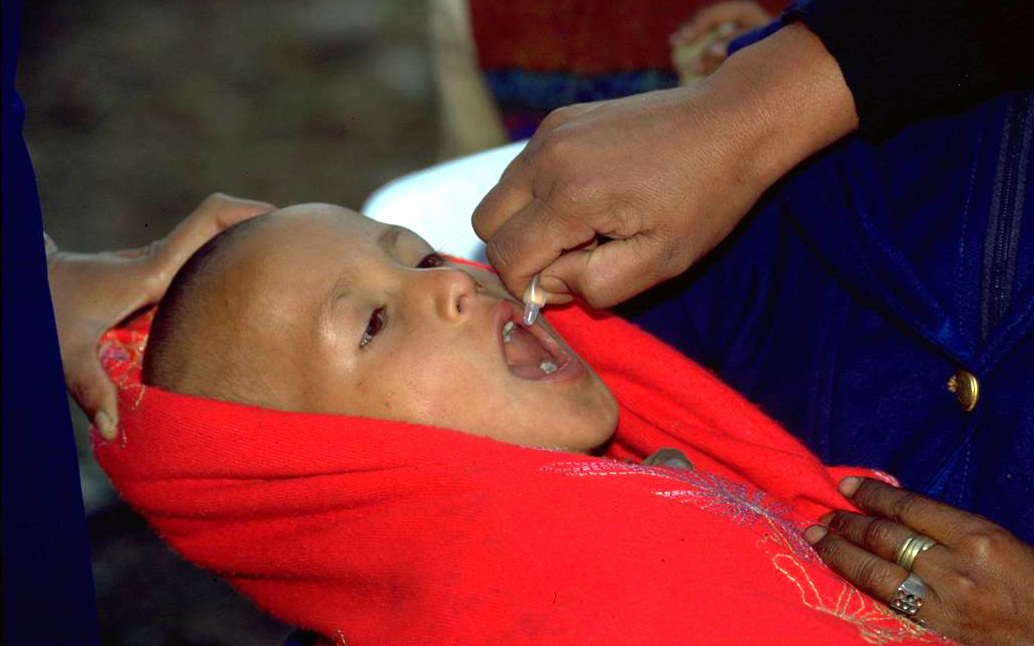 22/06/2018
Outbreak response to be launched to stop further spread of the virus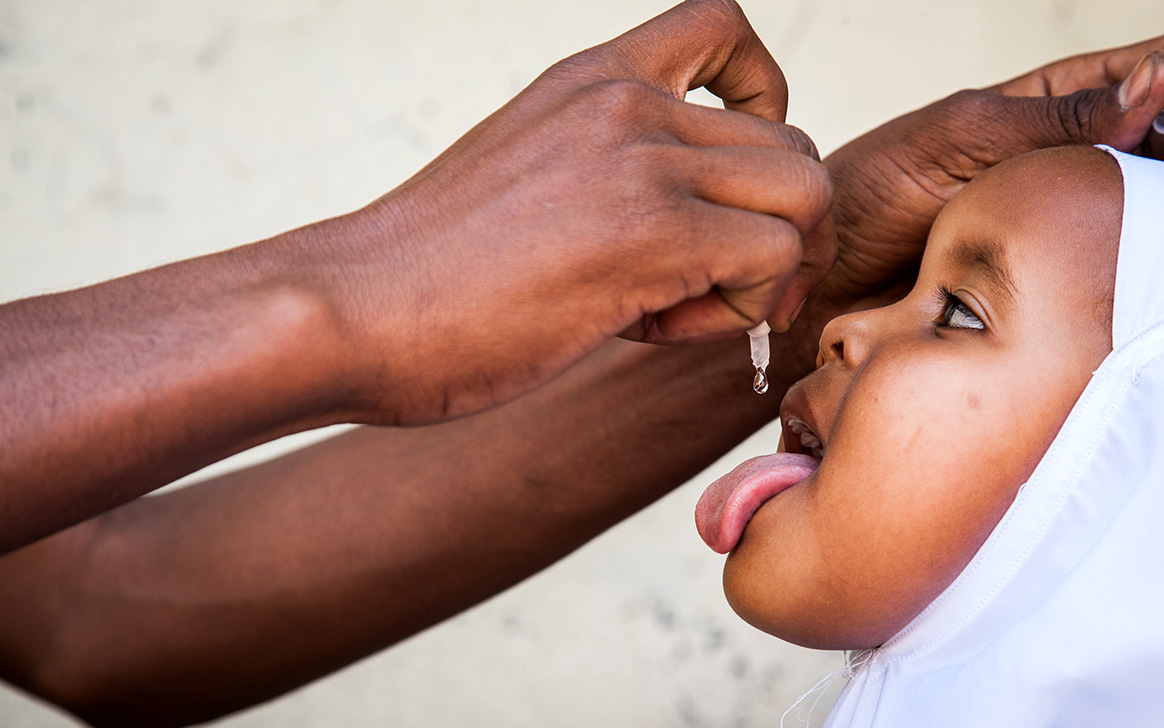 21/06/2018
The Ministry of Foreign Affairs of the Republic of Korea announced today an additional USD$2 million to fund polio outbreak response and surveillance activities in the Horn of Africa.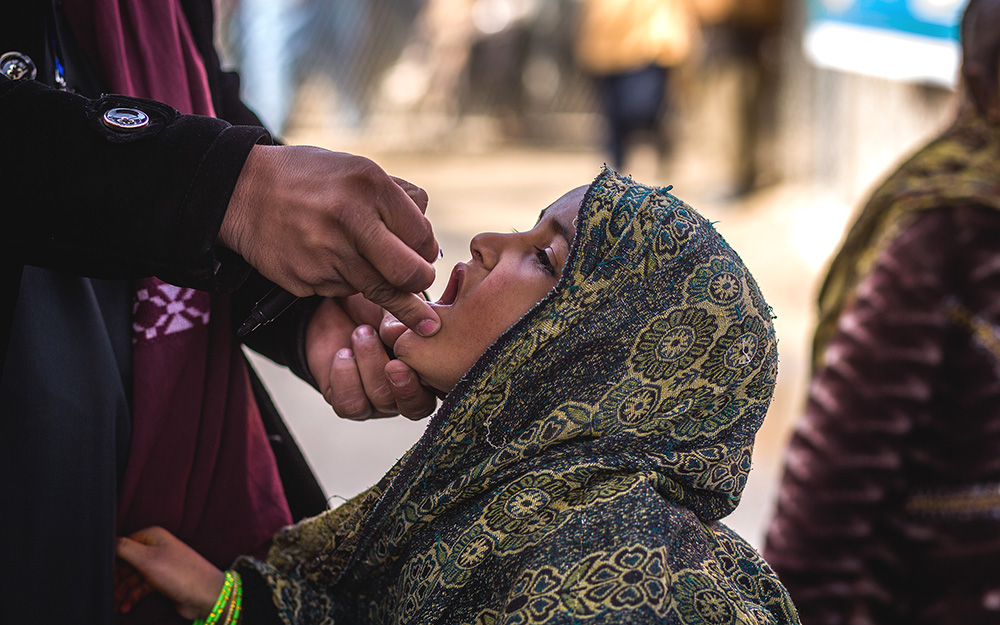 20/06/2018
Protecting refugees, returnees and other travelers from the poliovirus is a full-time job along the Afghanistan-Pakistan border.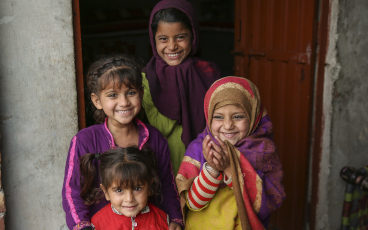 15/06/2018
"We reconfirm our resolve to work with partners to eradicate polio and effectively manage the post-polio transition."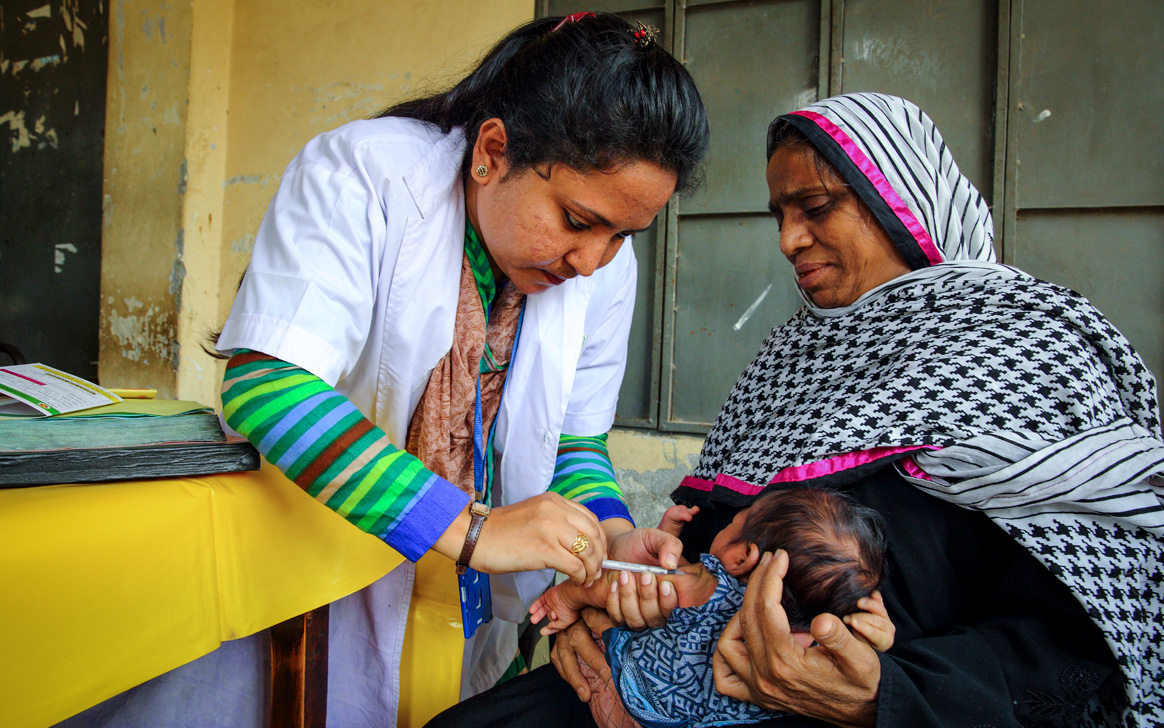 14/06/2018
Flexible support to Nigeria also approved.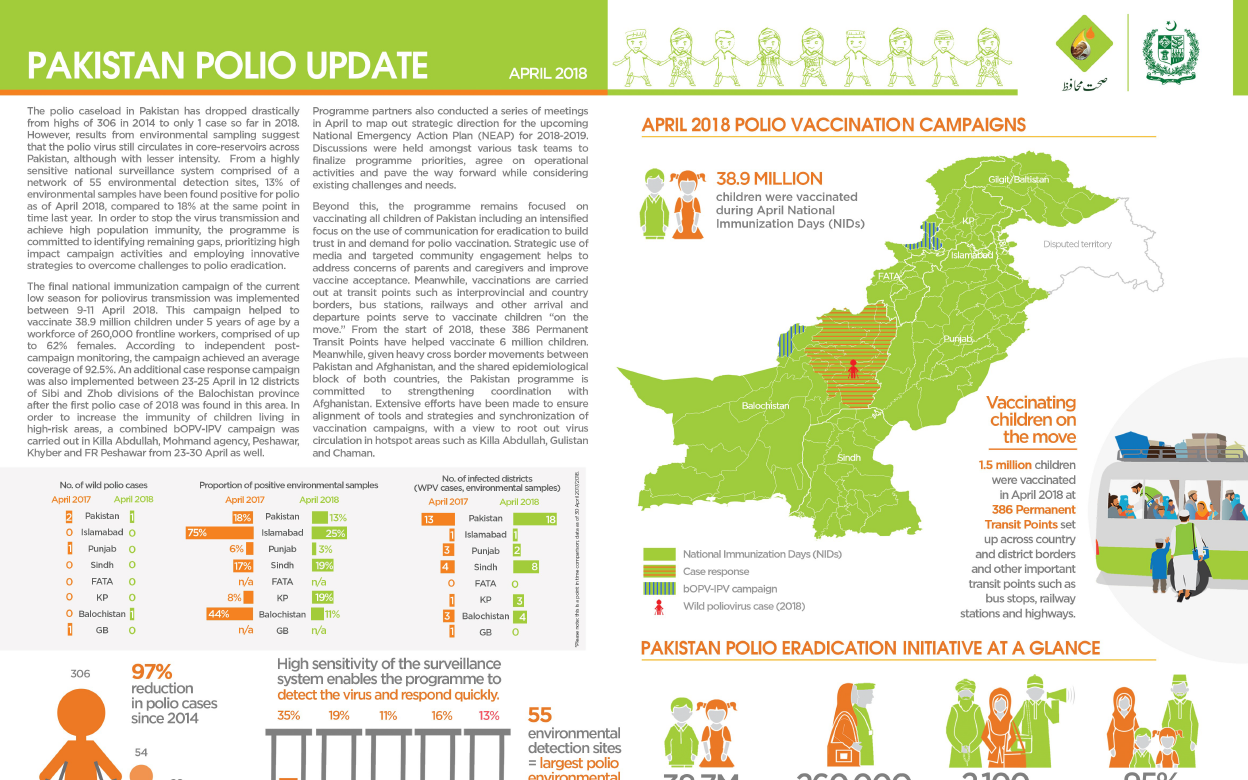 31/05/2018
Update on polio eradication efforts in Pakistan for April 2018