03/08/2011
Horn of Africa
Immunization helps prevent spread of disease during Horn of Africa crisis
UNICEF releases a series of videos documenting vaccination campaigns in Kenya.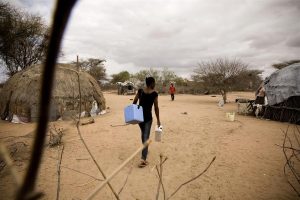 In the wake of drought and famine across the Horn of Africa, thousands of refugees have made the journey to Kenya in search of food and water. The population of the world's largest refugee camp in Dadaab is now around 400,000 and thousands more are displaced across the region. Crowding, inadequate sanitation and poor immunity due to malnutrition combine to create the perfect climate for diseases to spread – diseases like polio. Global Polio Eradication Initiative partner agencies continue to strive to prevent outbreaks of vaccine preventable diseases.
Two videos released by UNICEF show the work being done on the ground – the first in Dadaab and the second in Liboi on the Somali-Kenyan border. Across the Horn of Africa, polio-funded staff are involved in similar vaccination campaigns, working against the clock to improve the immunity of hundreds of thousands of malnourished children.
---
Related News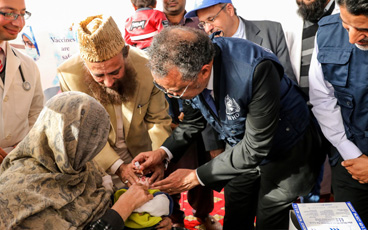 10/01/2019
Endemic countries, WHO and partners are committed to eradicate polio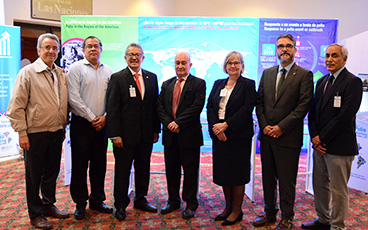 21/12/2018
Over 140 public health experts from 22 countries gather at the 6th Regional Meeting on Polio in Guatemala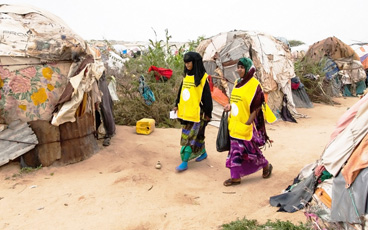 20/12/2018
In the Horn of Africa polio outbreak, immunization efforts are focusing on a group known as "special populations".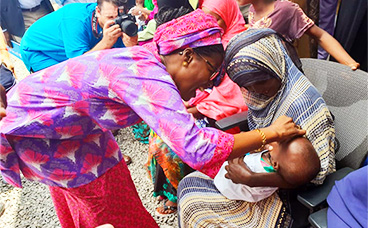 19/12/2018
Early analysis of campaign data points to a successful vaccination round in a polio-free country at risk of possible importation.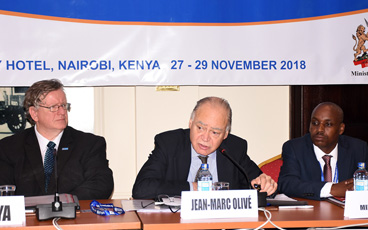 17/12/2018
Jean-Marc Olivé, Chairman of the Technical Advisory Group, reflects on what needs to be done to end polio in the Horn of Africa.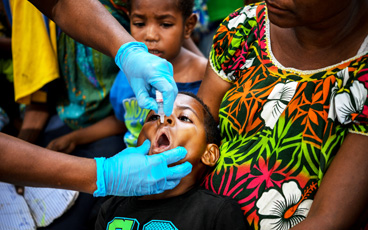 14/12/2018
To truly ensure no child is left behind, the Global Polio Eradication Initiative is reaching out to some of the most remote communities in the world.