From the pyramids to skyscrapers
"End Polio Now" message beamed on to monuments worldwide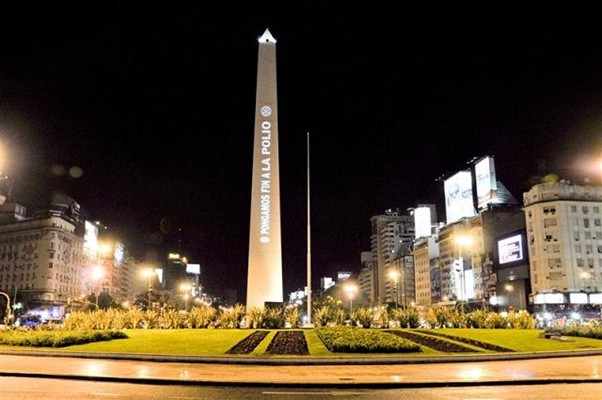 Iconic landmarks around the world were illuminated with the "End Polio Now" message the week of 23 February in honour of Rotary's 105th anniversary. Landmarks lit up included:
the Pyramid of Khafre in Egypt
the Taipei Arena in Taiwan
the Cathedral of Santiago de Compostela in Galicia, Spain
the Old Port Captain's Office on the V&A Waterfront in Cape Town
the Obelisk of Buenos Aires, Argentina
the Royal Palace at Caserta in Italy.
As the world closes in on polio, Rotary is in the midst of a US$ 200 million fundraising campaign to finally eradicate the disease.
Related
---
Related News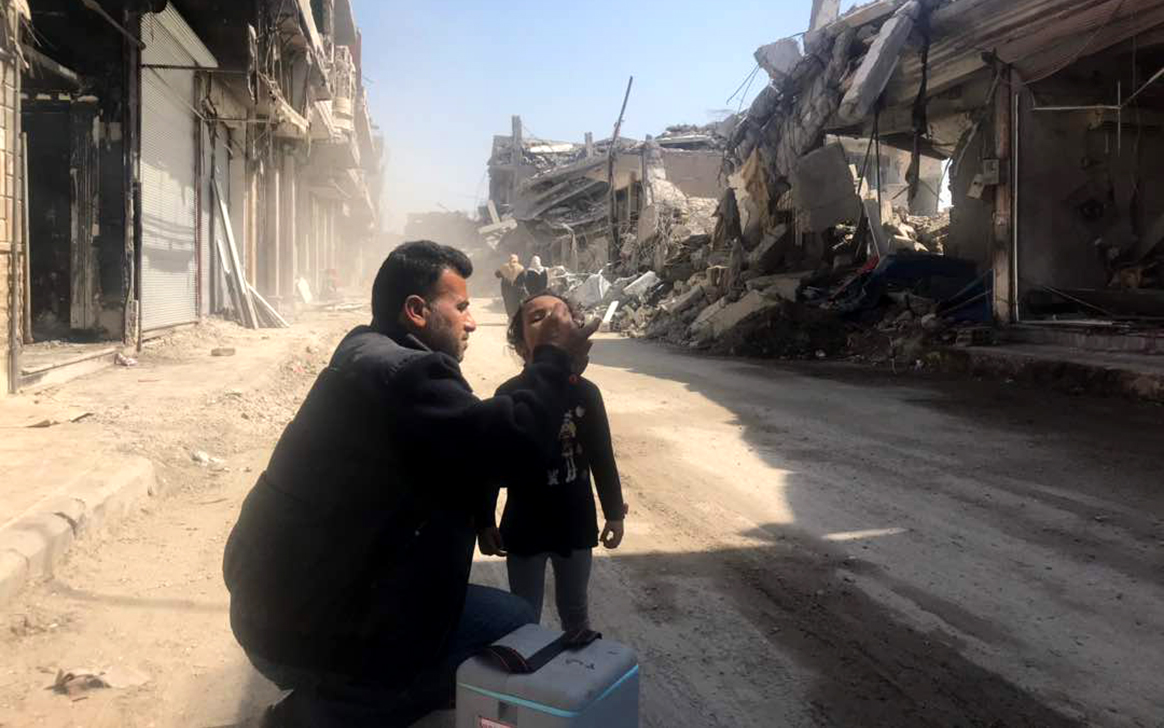 23/04/2018
In January, children in Raqqa city received polio vaccines for the first time in two years as families return to the devastated city.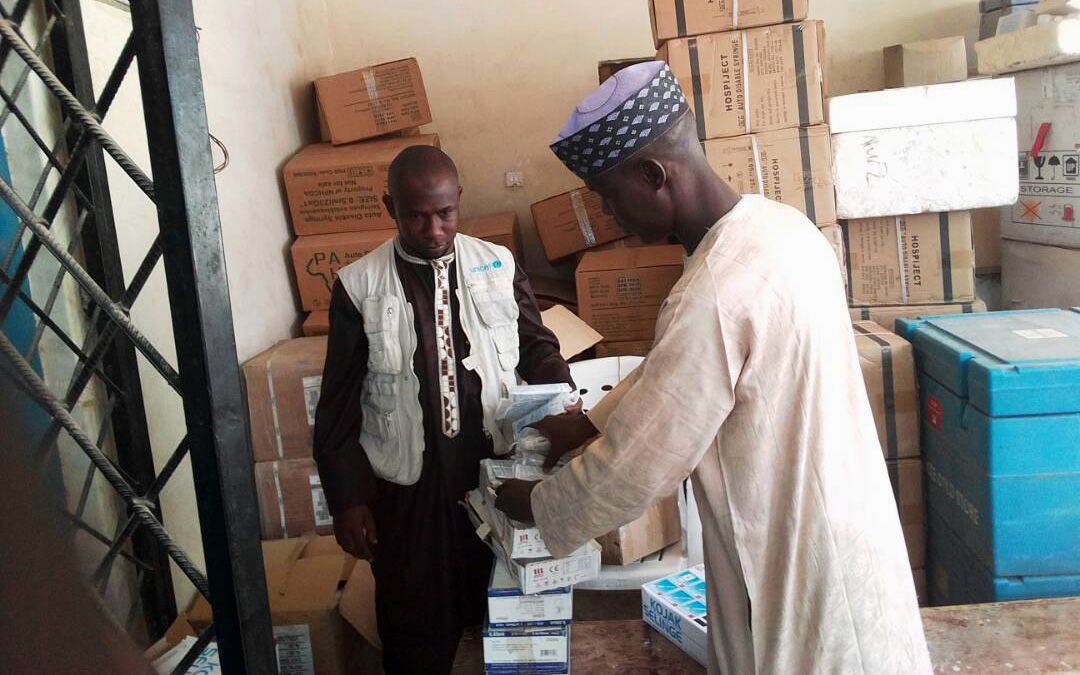 20/04/2018
A week in the life of Auta, a vaccine facilitator in Borno State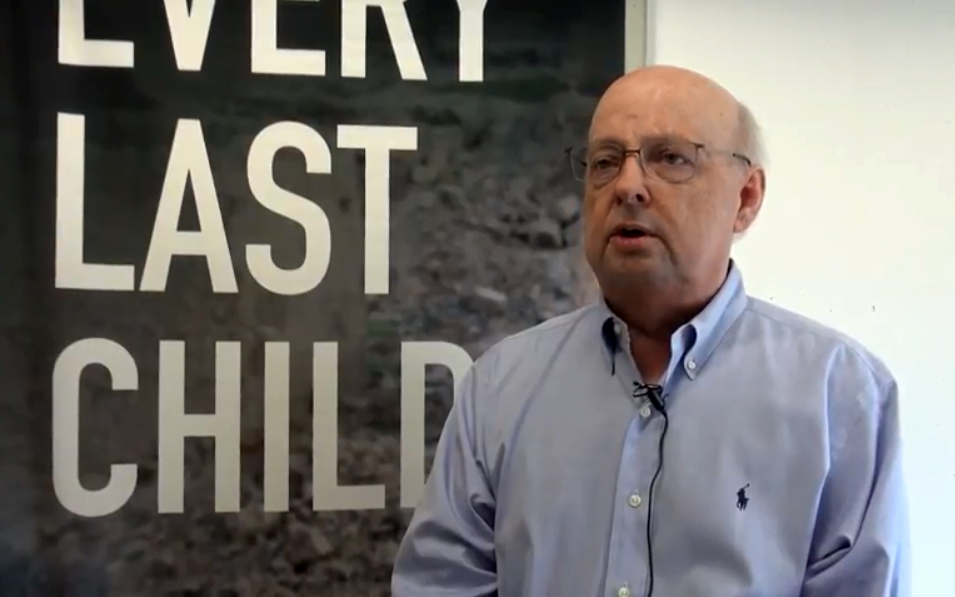 18/04/2018
The global intensification of efforts to appropriately contain polioviruses is critical.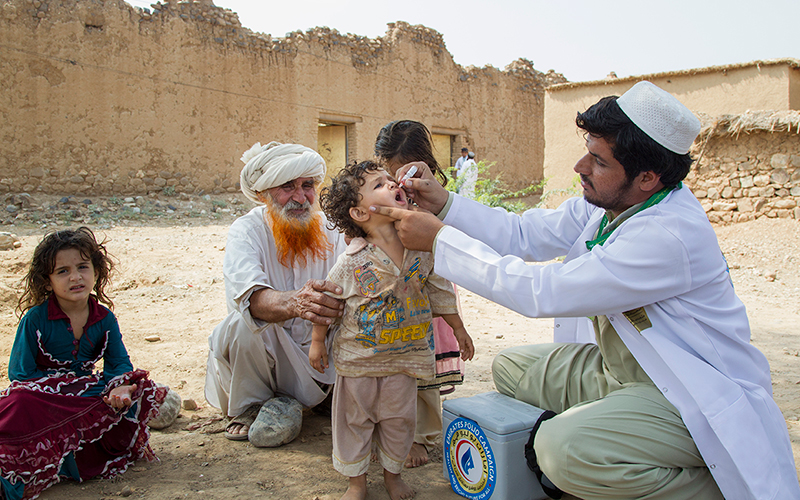 16/04/2018
His Highness Sheikh Mohamed bin Zayed Al Nahyan, Crown Prince of Abu Dhabi, disburses final US$12 million of US$120 million commitment made in 2013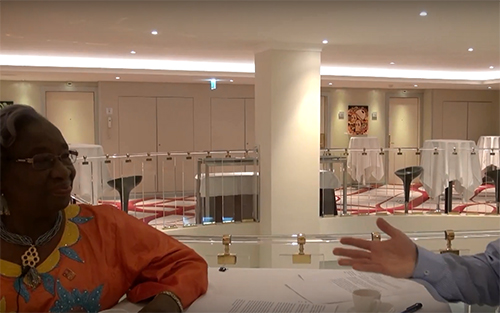 11/04/2018
Towards a polio-free Africa: A chat with Professor Rose Leke, Chair of the African Regional Certification Commission.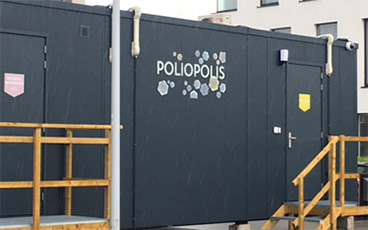 10/04/2018
How a container village in Belgium is helping us test new polio vaccines.