Europe marks 10 years polio-free
But spectre of deadly outbreaks not distant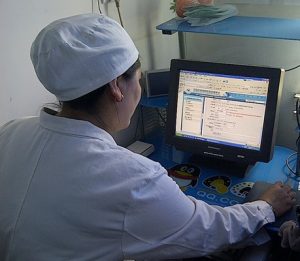 Copenhagen, 21 June 2012 – Today, the WHO European Region marks 10 years since it was certified free of poliomyelitis (polio). Stopping transmission of indigenous wild poliovirus in the 53 countries in the Region was a landmark in the effort to eradicate polio globally, and helped accelerate international momentum towards that goal.
Certification followed years of intensive effort by Member States, supported by a public–private coalition of WHO, the United Nations Children's Fund (UNICEF), Rotary International and the United States Centers for Disease Control and Prevention (CDC). Thus, countries demonstrated the value of large, internationally coordinated vaccination campaigns and of special efforts to reach traditionally under-served groups, such as migrants or nomads.
There was much to celebrate on the day the Region received its polio-free certification, and a decade later there are many reasons to applaud the Region's continuing efforts to retain it. Nevertheless, the past 10 years have not been without challenges, as surveillance for polio and immunity against it have waned. While poliovirus could travel to the Region easily from infected areas, this had not led to outbreaks before 2010, thanks to quick detection and a well-vaccinated population. By 2010, however, immunity had dropped to the point where an importation of wild poliovirus type 1 led to a large polio outbreak in Tajikistan and three neighboring countries. This outbreak paralysed 478 people – including many adults – and killed 29. The risk of further deadly outbreaks is rising, underscoring the urgent need to eradicate polio globally. Full story
Related
---
Related News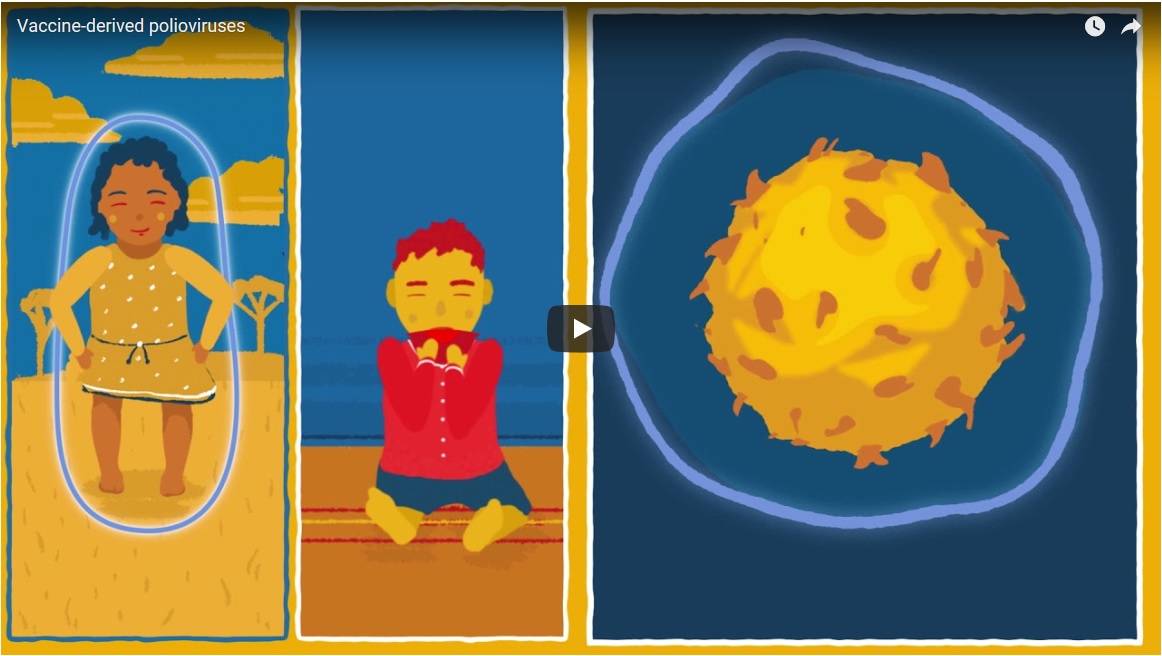 15/01/2018
To eradicate polio, we need to stop all strains of the virus, including vaccine-derived polioviruses. This short animation explains how these rare virus strains emerge and how to stop them.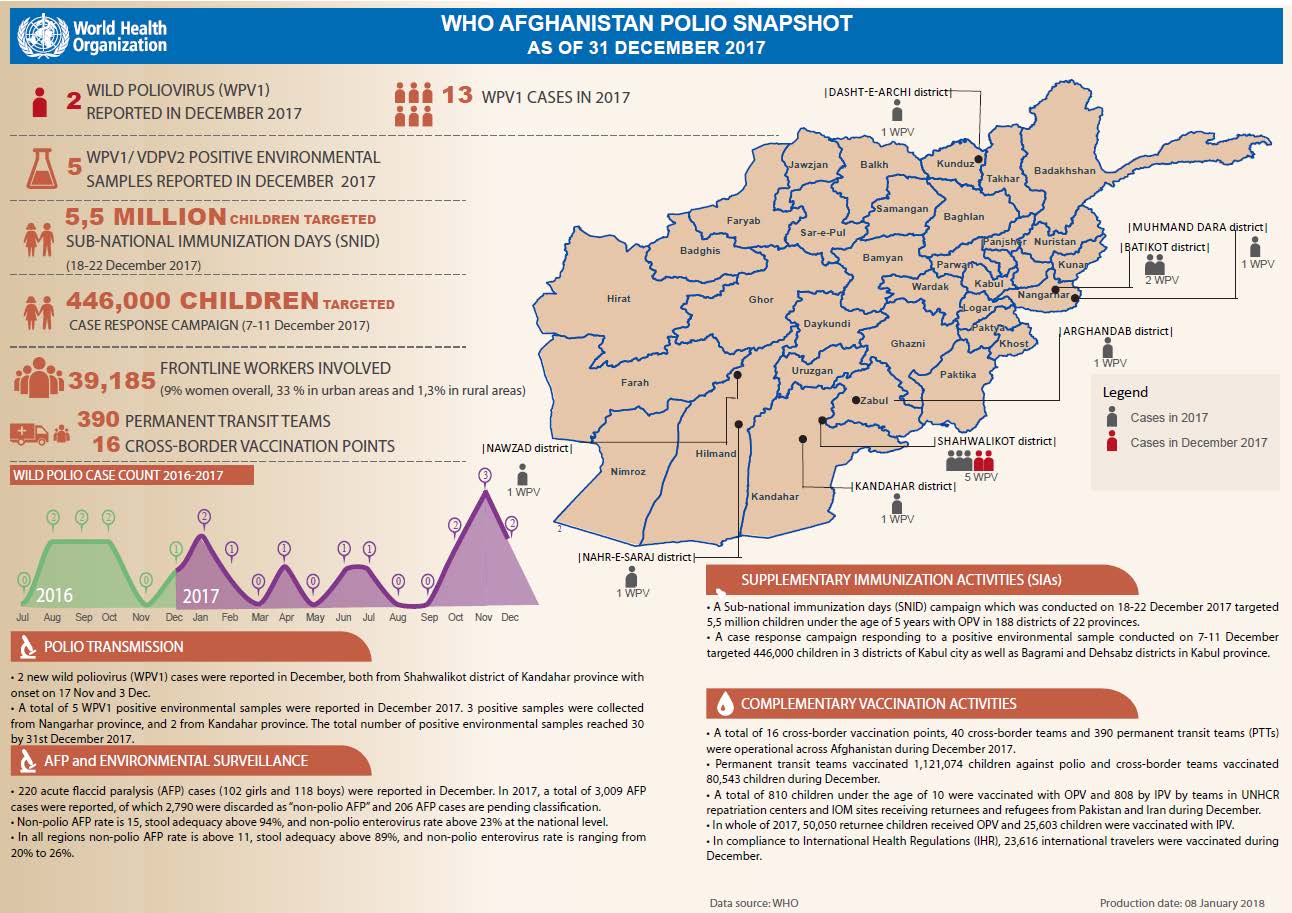 15/01/2018
Update on polio eradication efforts in Afghanistan for December 2017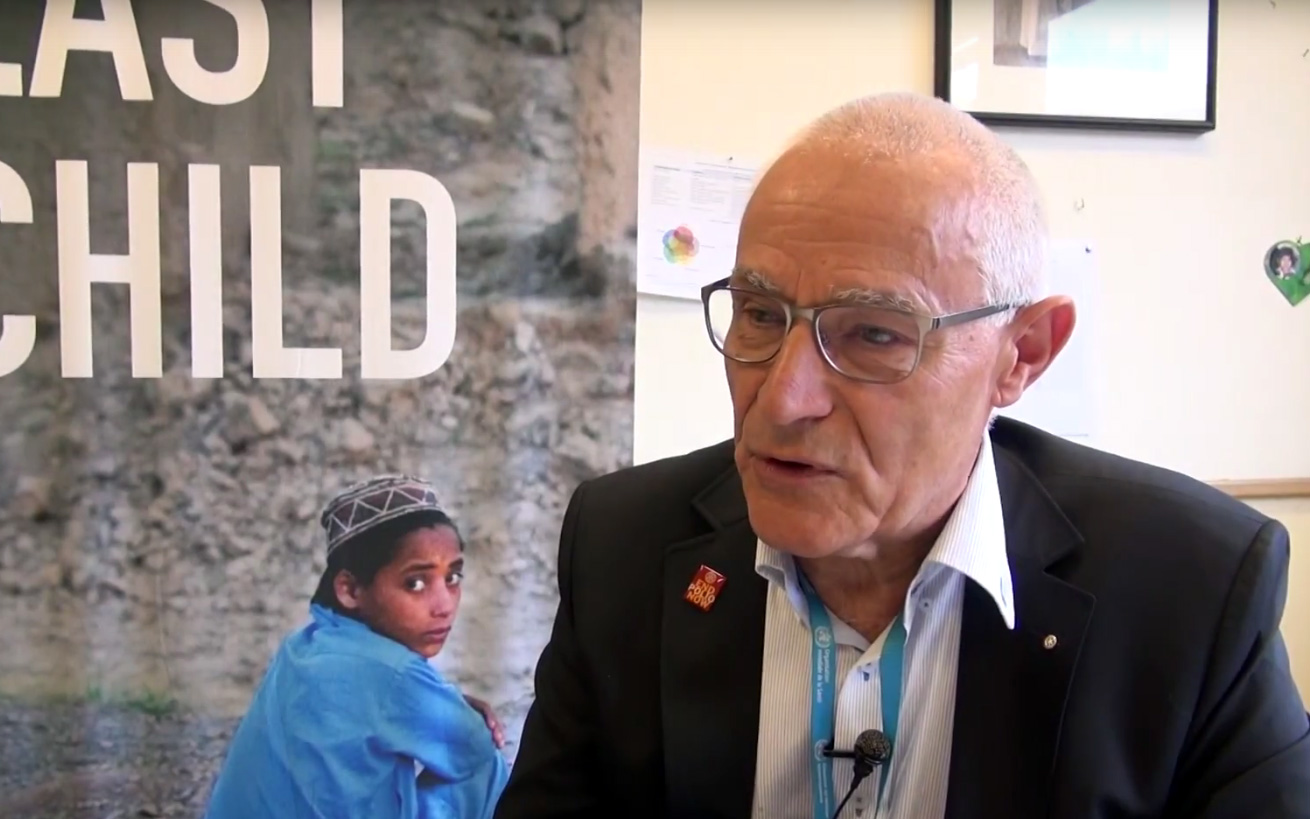 09/01/2018
We join Dr Urs Herzog, Rotarian, polio eradicator, National PolioPlus Advocacy Advisor for Rotary Switzerland and polio survivor himself, as he explains the financial costs of the programme and why it is critical that we eradicate every trace of the virus.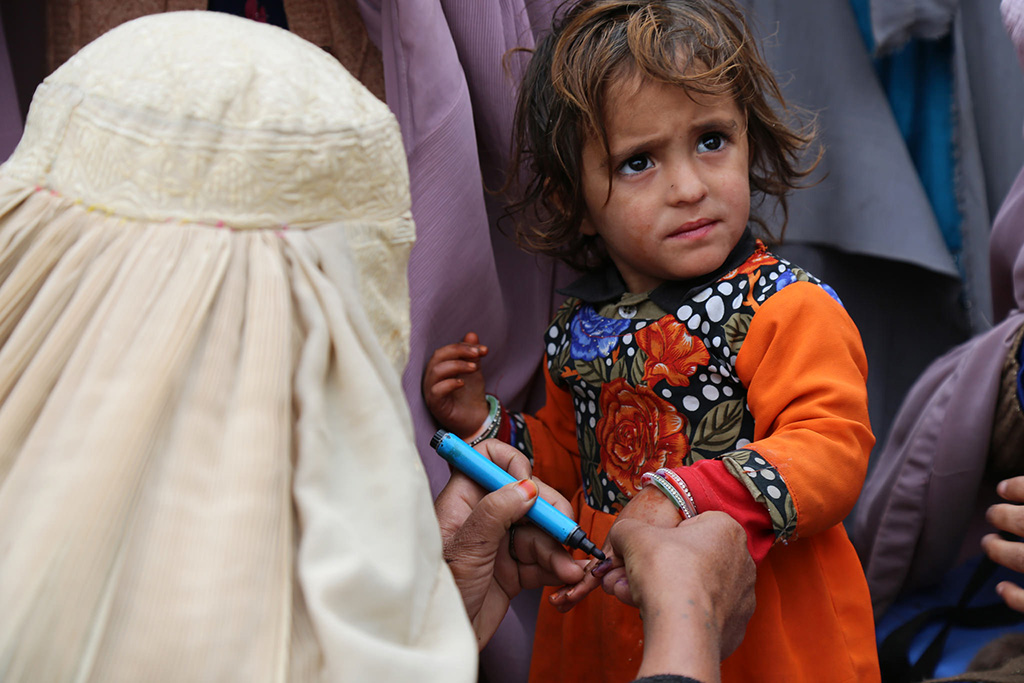 29/12/2017
Johns Hopkins Bloomberg School of Public Health is partnering with institutions in seven countries to help document and disseminate knowledge from the polio programme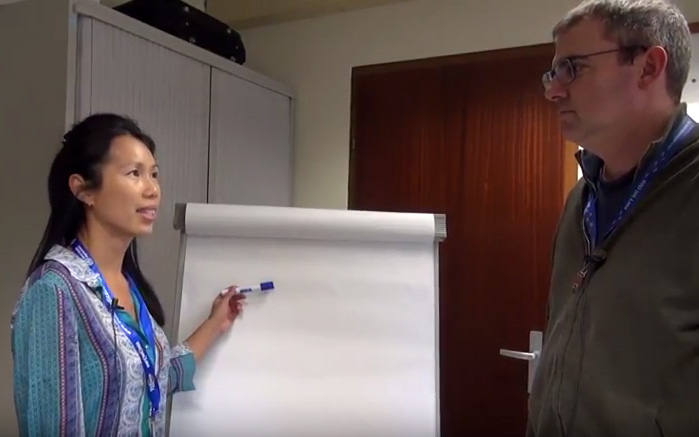 21/12/2017
Carolyn Sein, Technical Officer for the GPEI programme, talks to us about circulating vaccine-derived polioviruses, and the important differences between oral polio vaccine, and inactivated polio vaccine.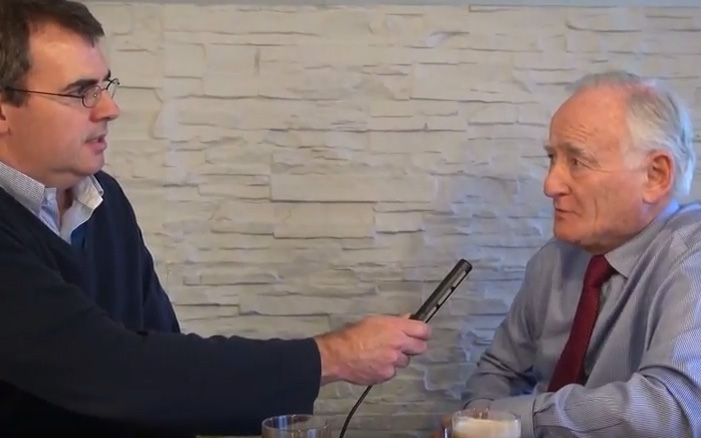 21/12/2017
Professor David Salisbury, chair of the Global Commission for the Certification of the Eradication of Poliomyelitis, talks us through the process of certifying the world as polio-free, and the importance of containing the virus after eradication.