Engaging with the polio-affected communities of eastern Chad
Global eradication of polio cannot be achieved without the support of the people living in polio-affected communities. A community forum, as recently held in three districts of eastern Chad, allows communities to ask questions, express concerns , make suggestions and take ownership of polio eradication.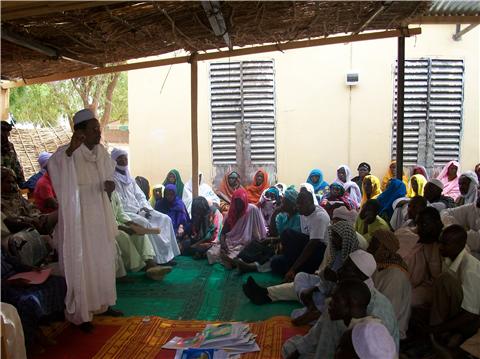 17 May, N'djamena – In three districts of Eastern Chad with recent polio cases, UNICEF organized community fora on 9 and 10 May. The fora in Biltine, Guéréda and Am Dam brought together all local authorities, religious leaders, women and youth groups, as well as other influential personalities, to reinforce social mobilization against the disease, which is dangerously spreading through the country.
The fora provided a space for open dialogue on the epidemic and the obstacles to polio eradication. This kind of engagement is not merely about convincing parents to vaccinate their children, but is an opportunity to source local solutions to local problems. For example, micro-plans to reach every child were developed with all the operational heads of villages and ferricks, and the representatives of nomads. These fora also provided the opportunity to refute previous immunization coverage figures that were reportedly well above 100% – many villages and ferricks identified during the fora were never vaccinated. More
---
Related News

19/01/2018
The Global Polio Eradication Initiative (GPEI) is extremely saddened that two committed frontline health workers were killed while delivering vaccines in Quetta, Pakistan. We extend our deepest condolences to their family. The delivery of health care is im...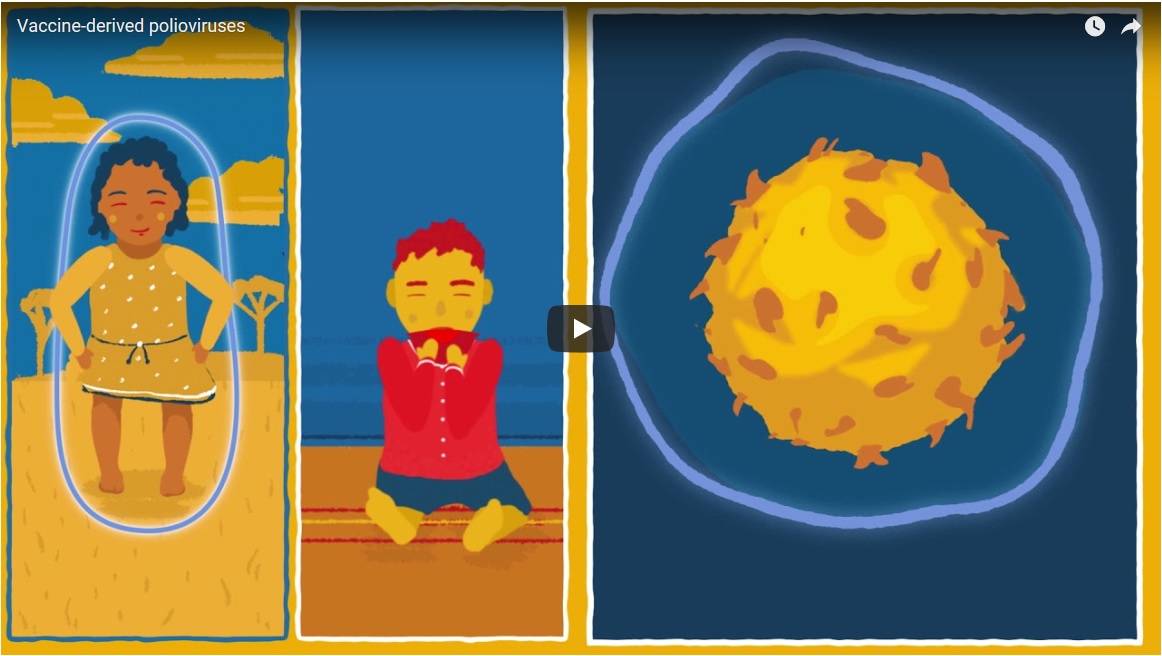 15/01/2018
To eradicate polio, we need to stop all strains of the virus, including vaccine-derived polioviruses. This short animation explains how these rare virus strains emerge and how to stop them.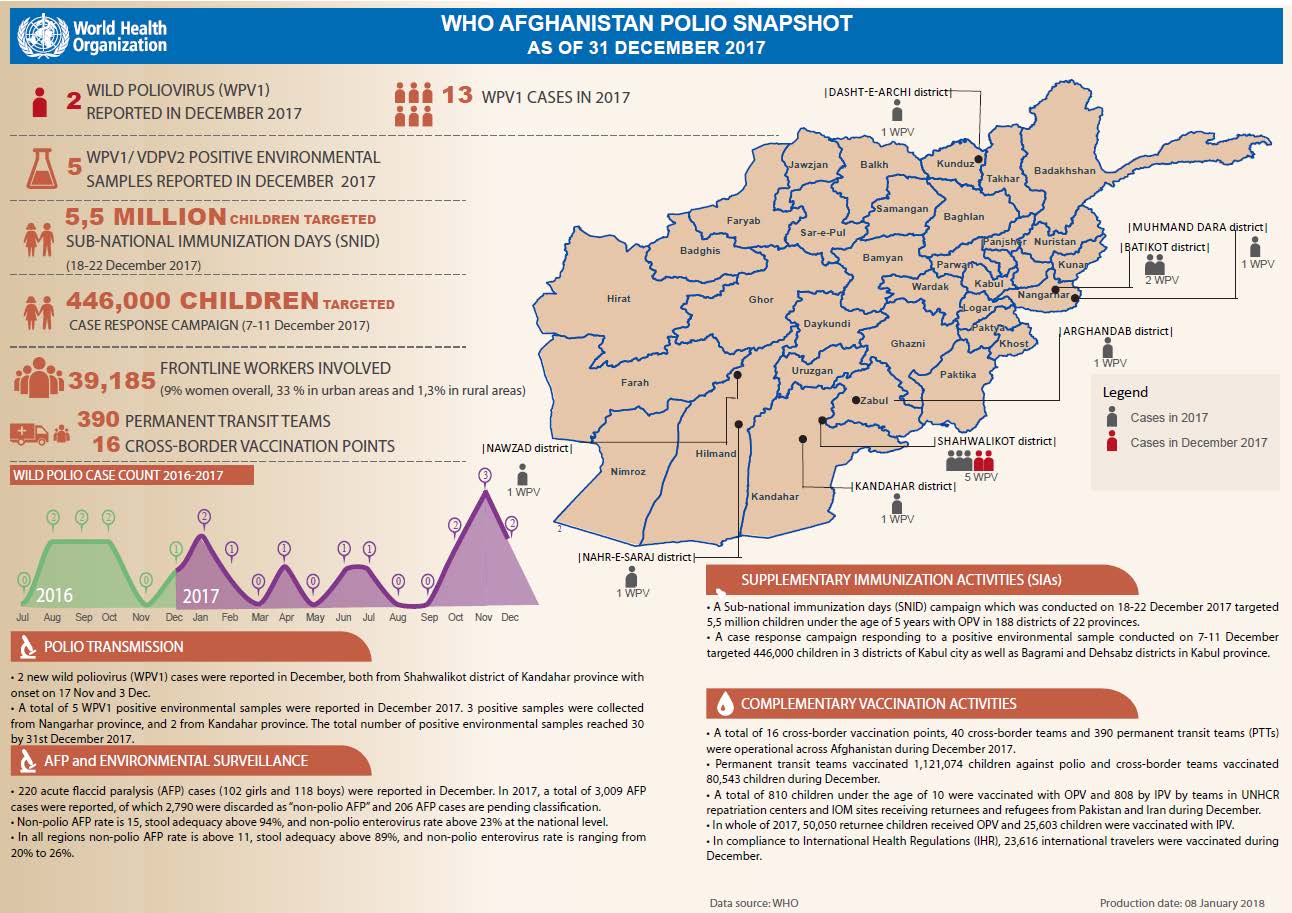 15/01/2018
Update on polio eradication efforts in Afghanistan for December 2017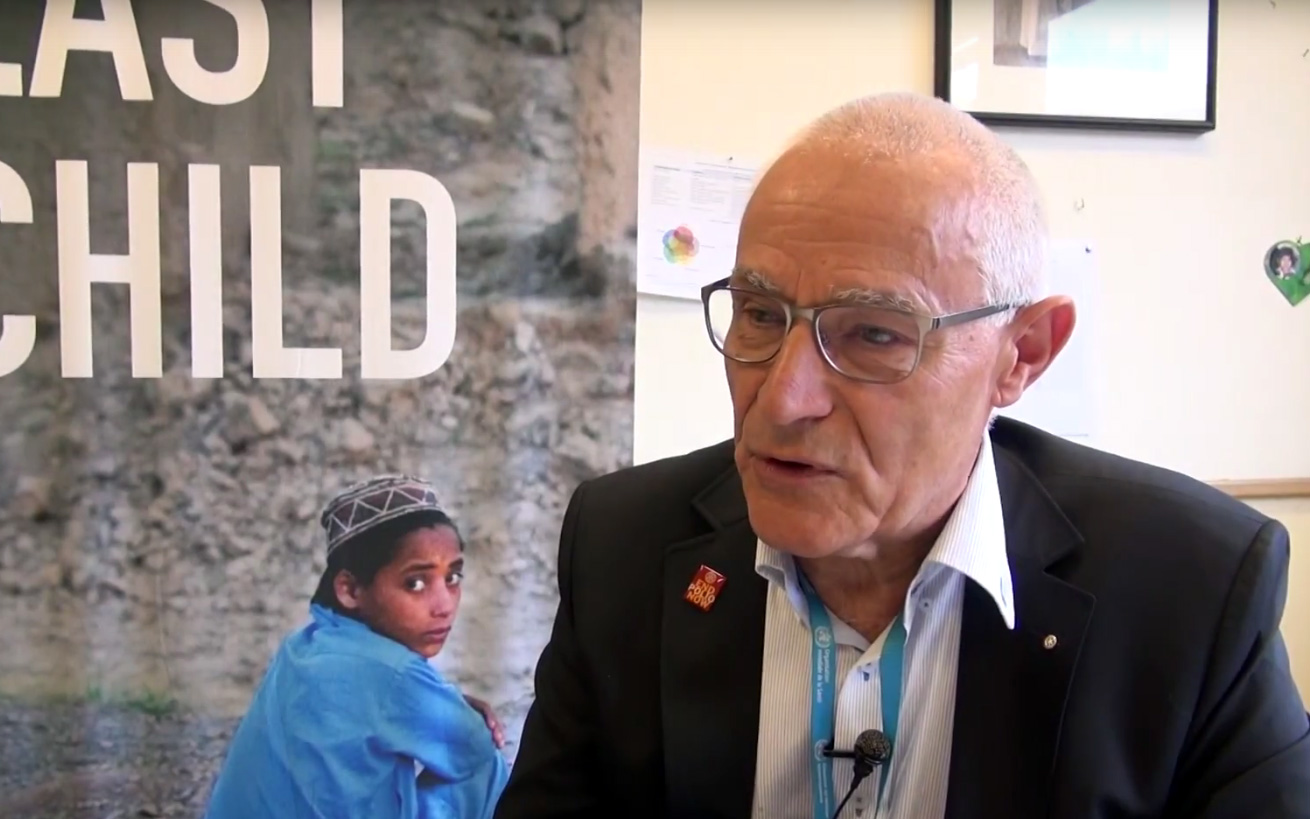 09/01/2018
We join Dr Urs Herzog, Rotarian, polio eradicator, National PolioPlus Advocacy Advisor for Rotary Switzerland and polio survivor himself, as he explains the financial costs of the programme and why it is critical that we eradicate every trace of the virus.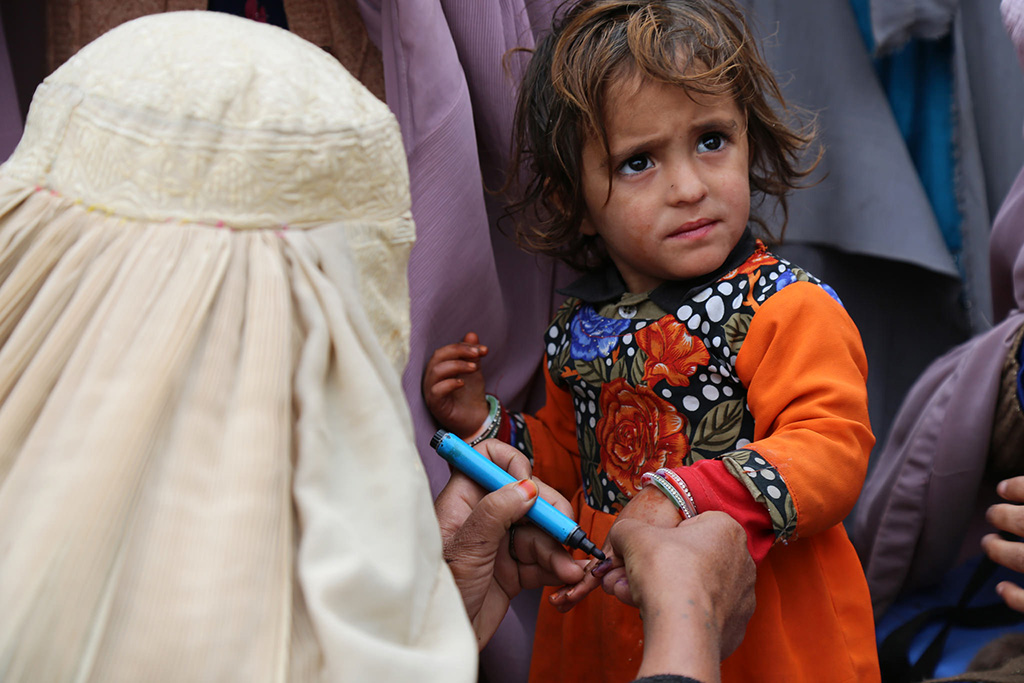 29/12/2017
Johns Hopkins Bloomberg School of Public Health is partnering with institutions in seven countries to help document and disseminate knowledge from the polio programme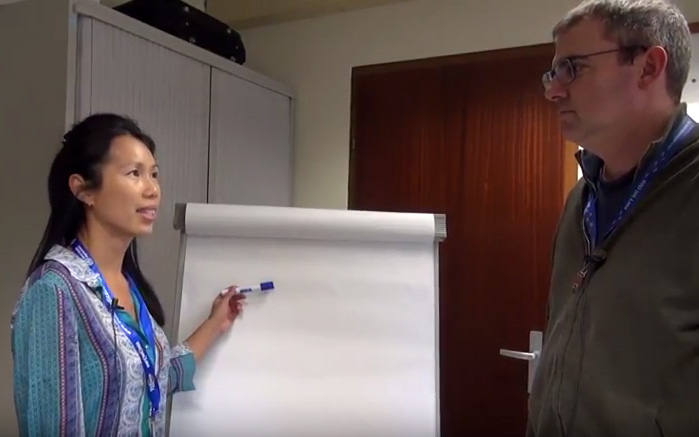 21/12/2017
Carolyn Sein, Technical Officer for the GPEI programme, talks to us about circulating vaccine-derived polioviruses, and the important differences between oral polio vaccine, and inactivated polio vaccine.