23/02/2008
Afghanistan, India, Nigeria, Pakistan
End Polio Now
Message on British Houses of Parliament to celebrate 103 years of Rotary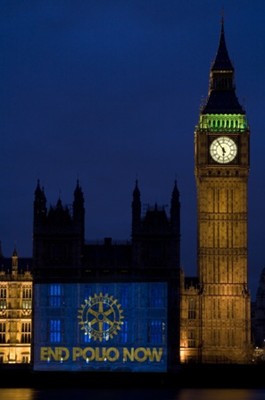 A giant Rotary wheel – the organization's logo – and the words "End Polio Now" were beamed onto the side of the House of Commons to the left of Big Ben on Rotary International's 103rd Birthday on Saturday, 23rd February – to start a challenge to raise US$ 100 million to help finally eradicate polio from the world.
Polio eradication has been Rotary's top priority since 1985, inspiring the launch of the Global Polio Eradication Initiative, a partnership which has cut the number of polio cases by 99 per cent since then. The disease is now only endemic in four countries: India, Pakistan, Afghanistan and Nigeria. Recently, the Bill and Melinda Gates Foundation gave Rotary a US$ 100 million challenge grant, which Rotary will match over the next three years.
The BBC aired images of the display, along with interviews with DG Colin Mathews and Gautam Lewis, a 30-year-old polio-survivor who immunized children on behalf of Rotary in his birthplace of India in November 2007. More
Related
---
Related News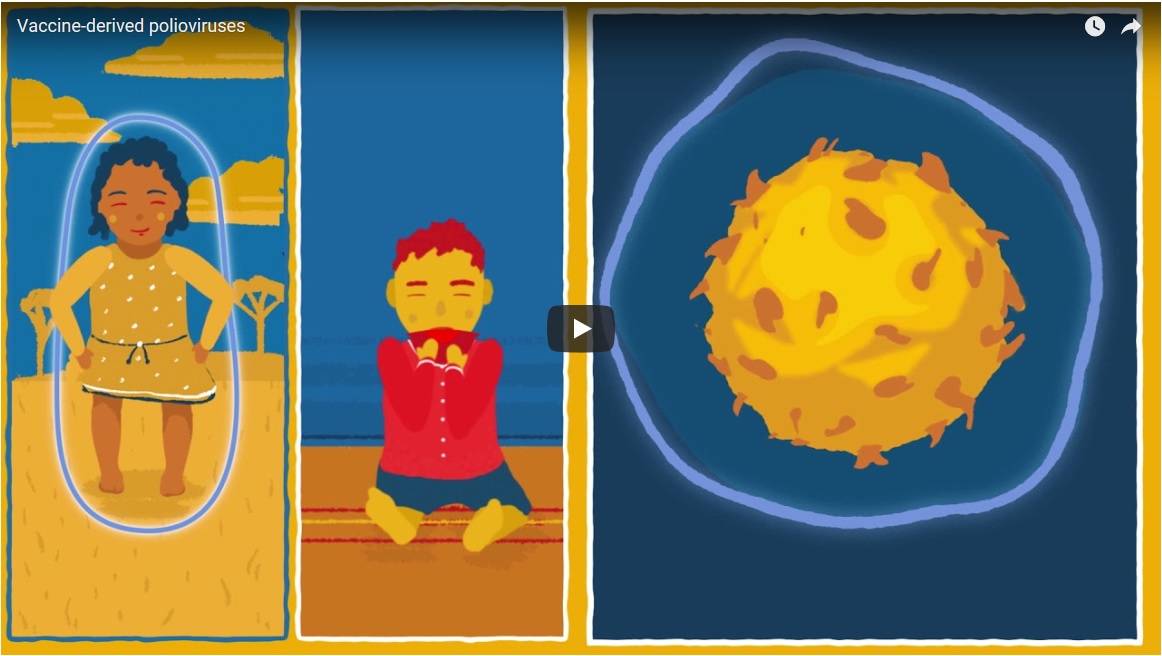 15/01/2018
To eradicate polio, we need to stop all strains of the virus, including vaccine-derived polioviruses. This short animation explains how these rare virus strains emerge and how to stop them.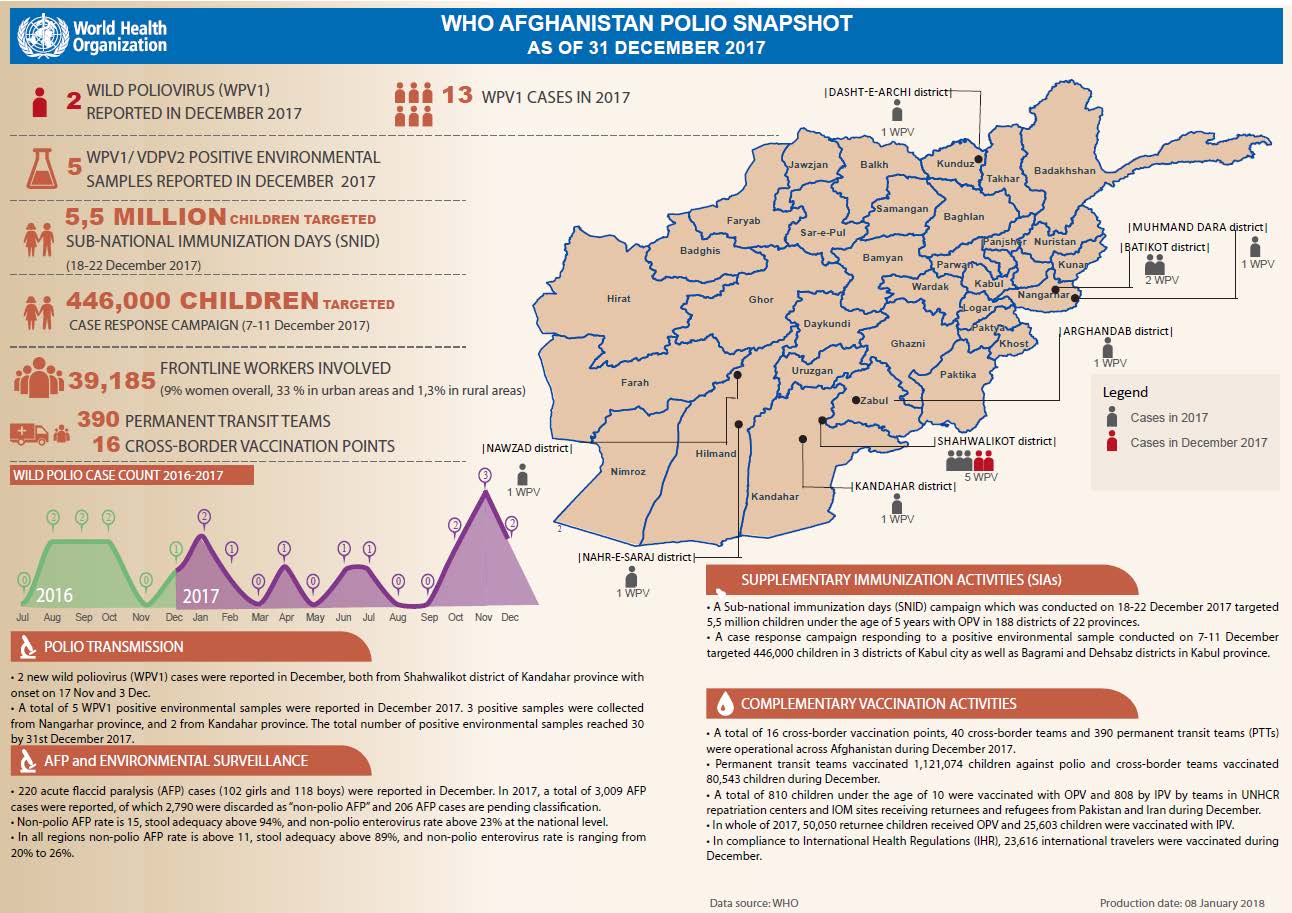 15/01/2018
Update on polio eradication efforts in Afghanistan for December 2017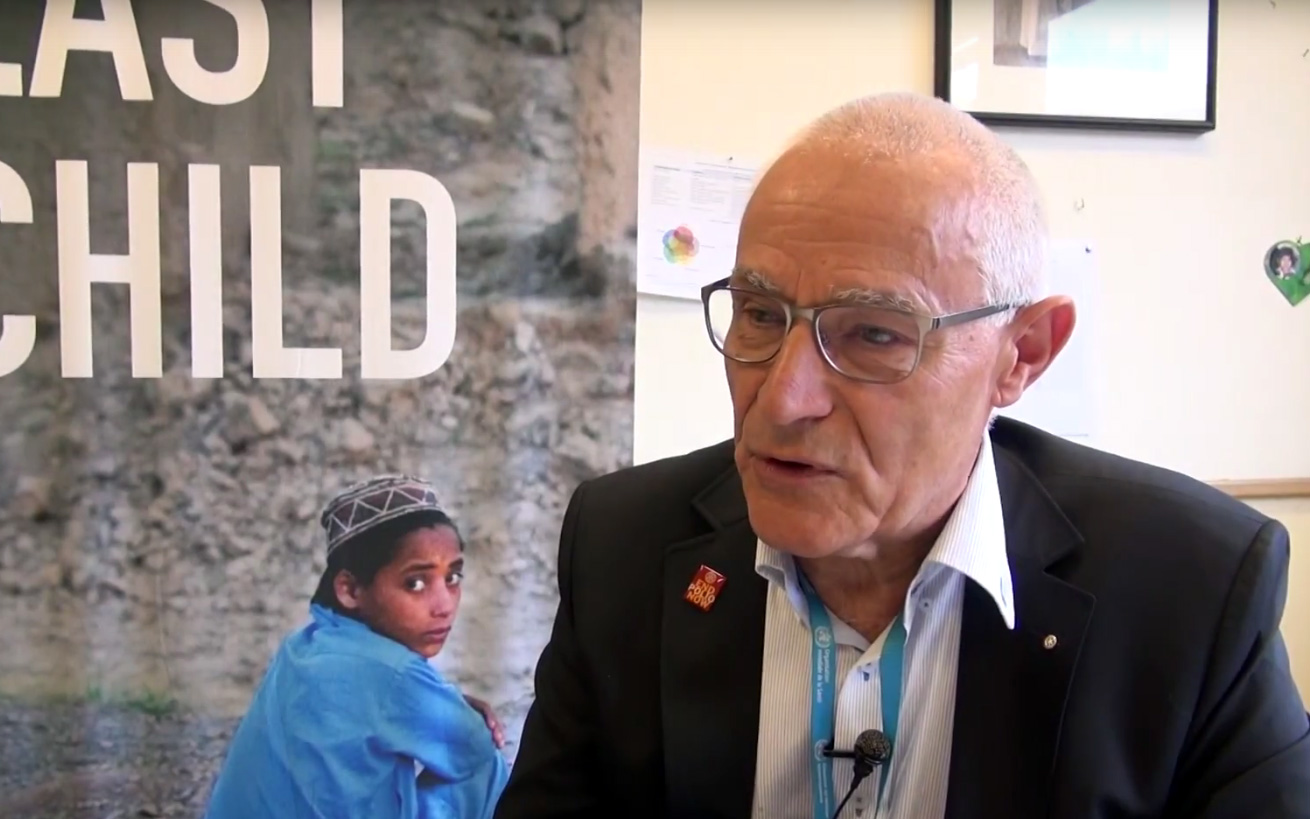 09/01/2018
We join Dr Urs Herzog, Rotarian, polio eradicator, National PolioPlus Advocacy Advisor for Rotary Switzerland and polio survivor himself, as he explains the financial costs of the programme and why it is critical that we eradicate every trace of the virus.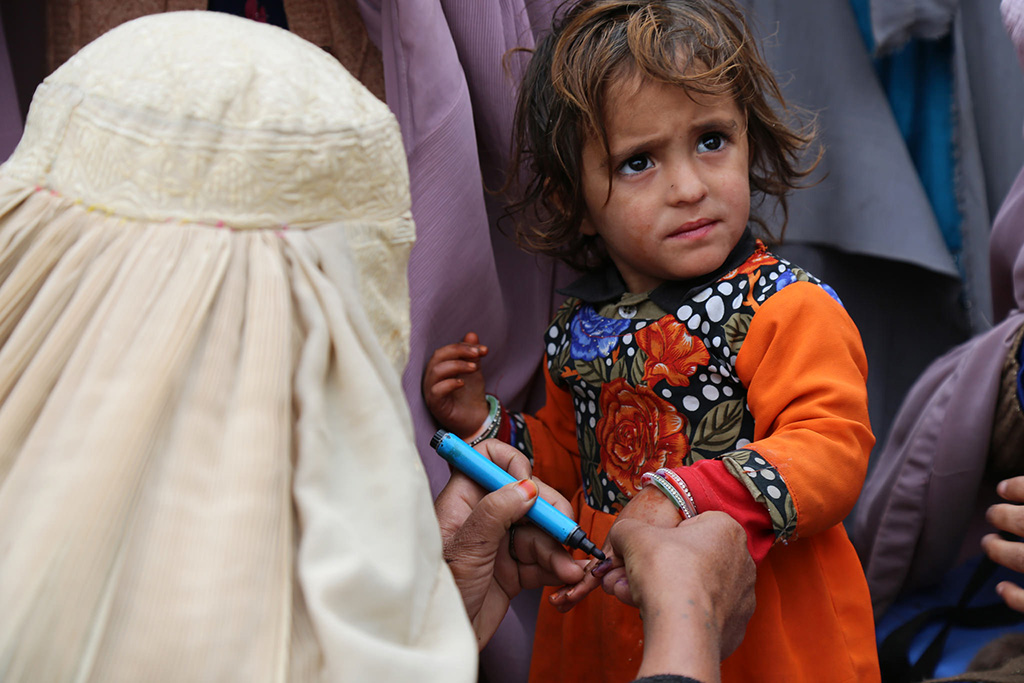 29/12/2017
Johns Hopkins Bloomberg School of Public Health is partnering with institutions in seven countries to help document and disseminate knowledge from the polio programme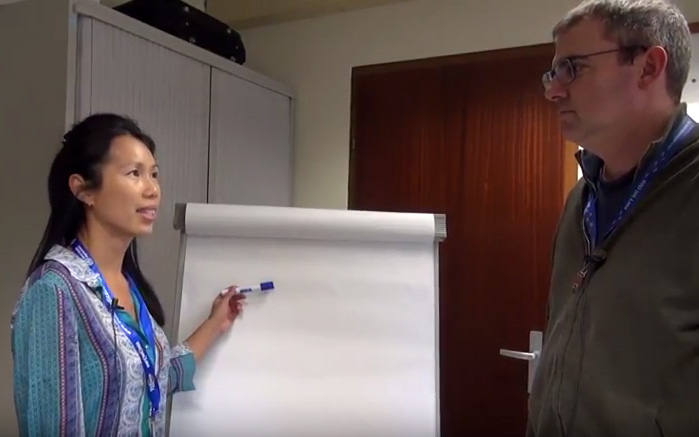 21/12/2017
Carolyn Sein, Technical Officer for the GPEI programme, talks to us about circulating vaccine-derived polioviruses, and the important differences between oral polio vaccine, and inactivated polio vaccine.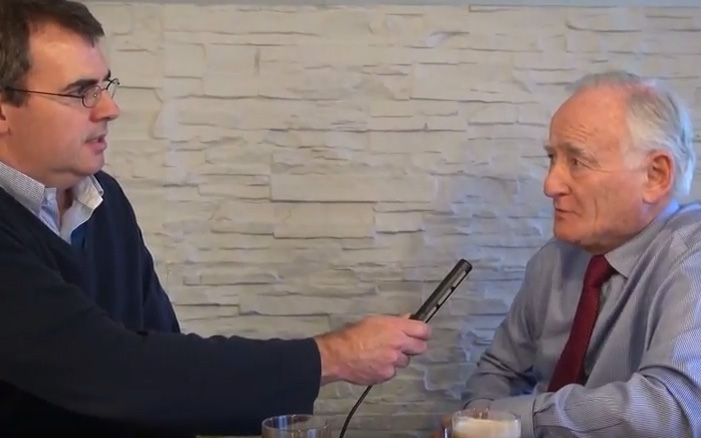 21/12/2017
Professor David Salisbury, chair of the Global Commission for the Certification of the Eradication of Poliomyelitis, talks us through the process of certifying the world as polio-free, and the importance of containing the virus after eradication.