23/02/2008
Afghanistan, India, Nigeria, Pakistan
End Polio Now
Message on British Houses of Parliament to celebrate 103 years of Rotary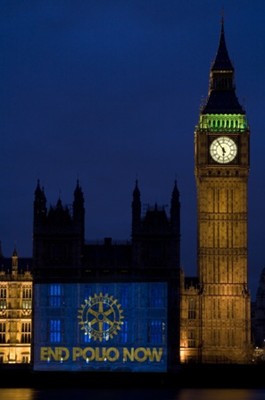 A giant Rotary wheel – the organization's logo – and the words "End Polio Now" were beamed onto the side of the House of Commons to the left of Big Ben on Rotary International's 103rd Birthday on Saturday, 23rd February – to start a challenge to raise US$ 100 million to help finally eradicate polio from the world.
Polio eradication has been Rotary's top priority since 1985, inspiring the launch of the Global Polio Eradication Initiative, a partnership which has cut the number of polio cases by 99 per cent since then. The disease is now only endemic in four countries: India, Pakistan, Afghanistan and Nigeria. Recently, the Bill and Melinda Gates Foundation gave Rotary a US$ 100 million challenge grant, which Rotary will match over the next three years.
The BBC aired images of the display, along with interviews with DG Colin Mathews and Gautam Lewis, a 30-year-old polio-survivor who immunized children on behalf of Rotary in his birthplace of India in November 2007. More
Related
---
Related News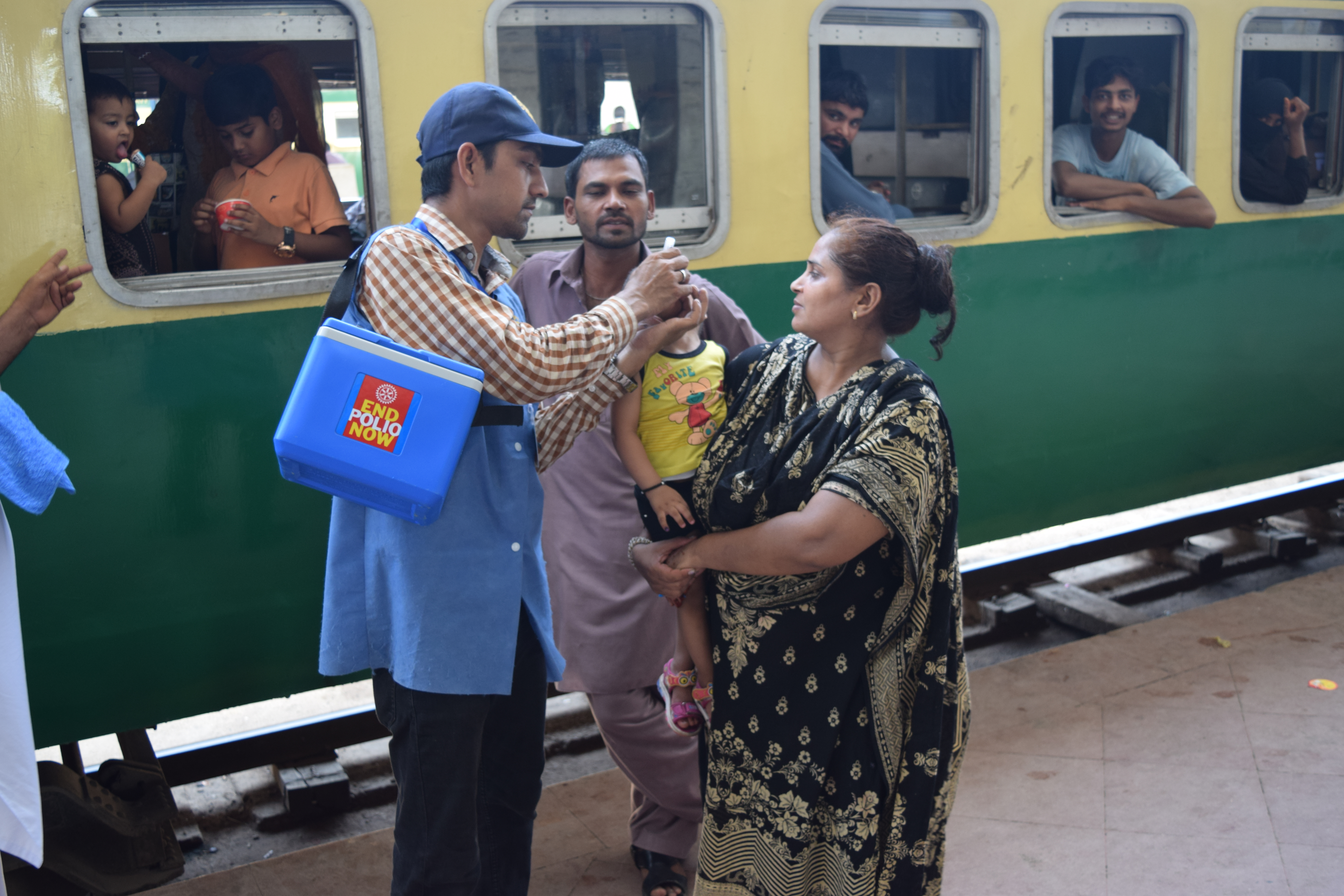 16/11/2017
With families on the move posing one of the biggest challenges to eradication in Pakistan, an innovative campaign is vaccinating children on trains.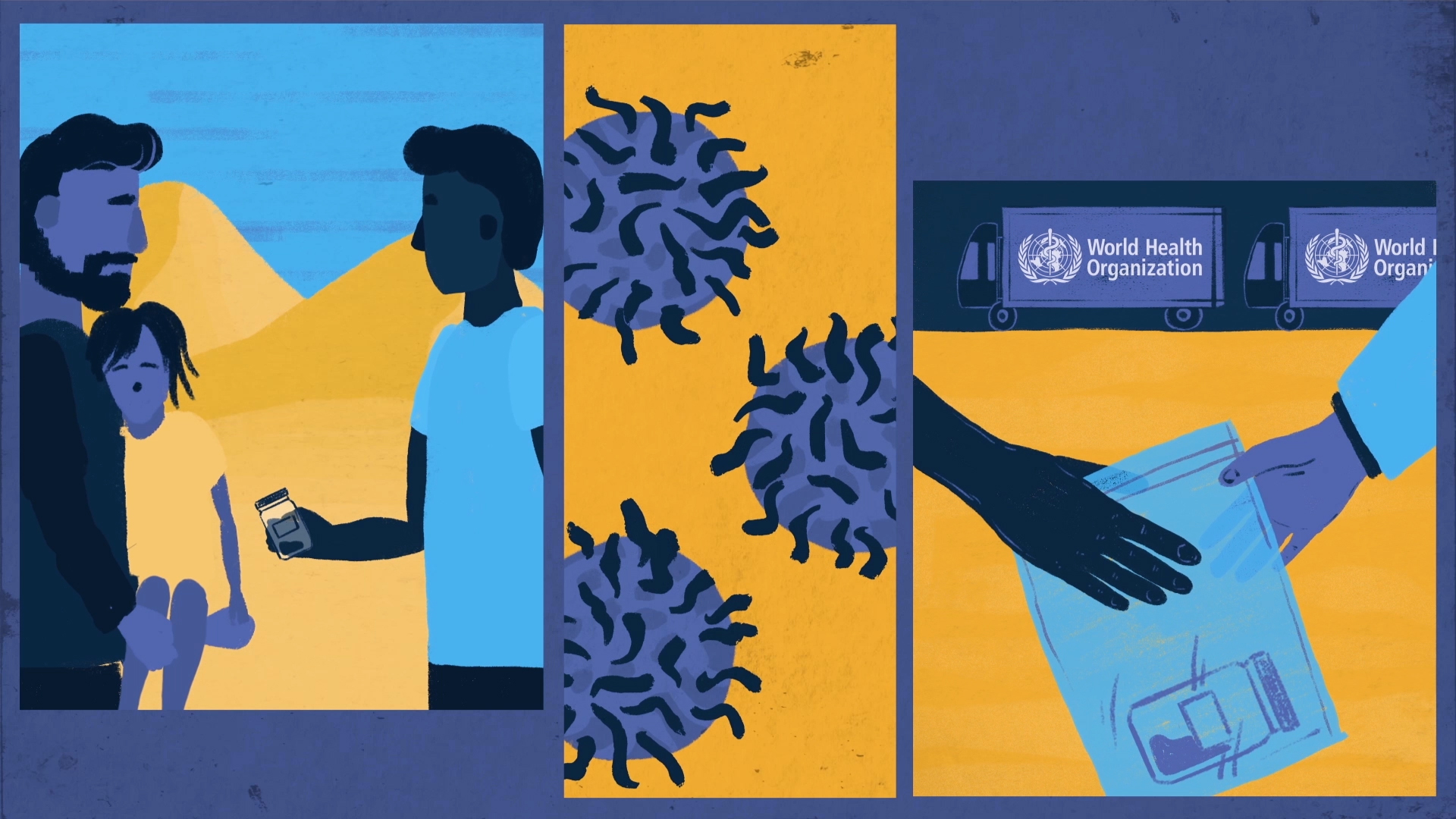 15/11/2017
A new approach is improving Sudan's ability to identify the poliovirus and remain polio-free, despite challenges.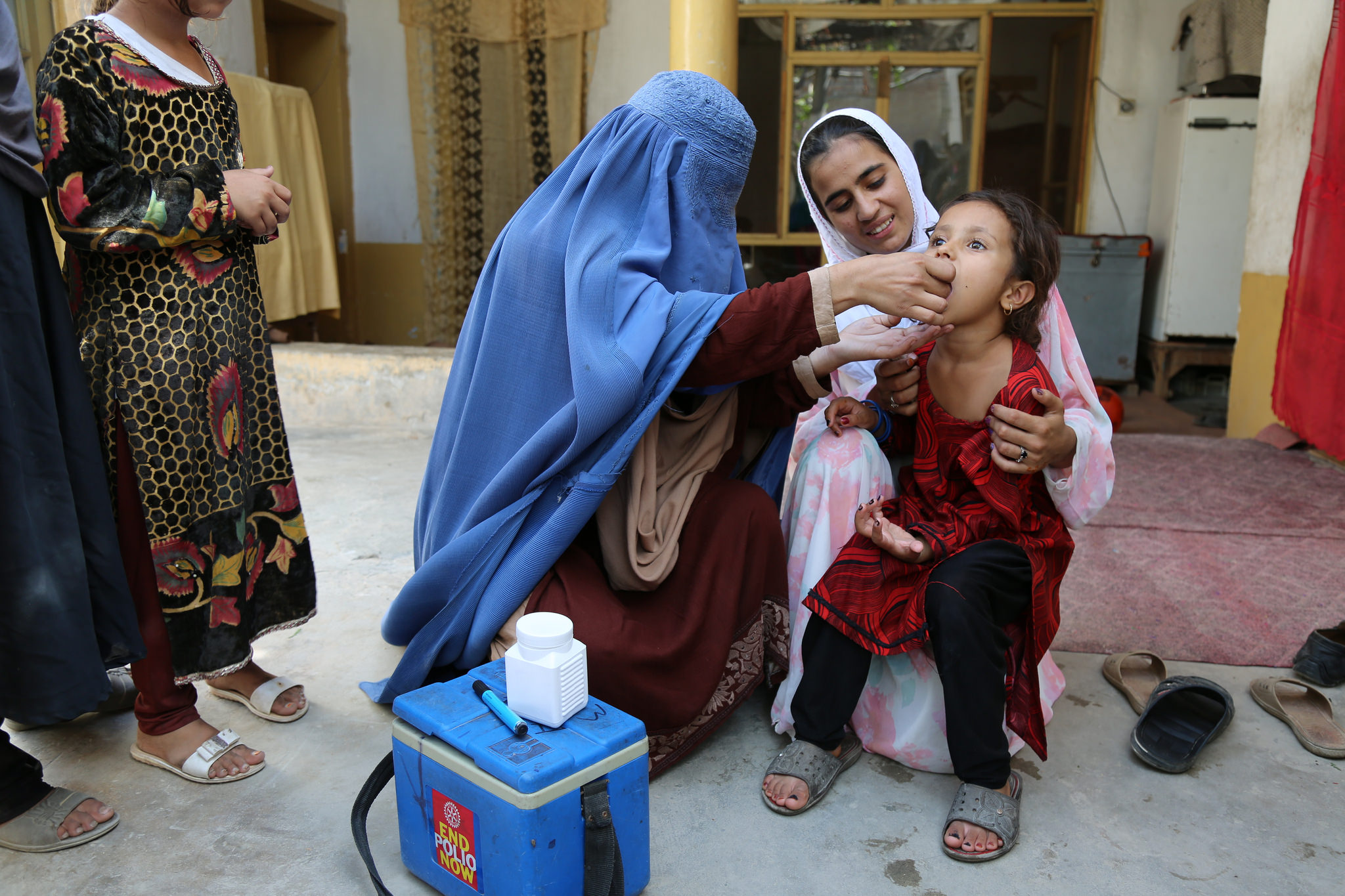 14/11/2017
Italy's contribution supports efforts to vaccinate every last child against polio in the only two countries reporting cases of the disease in 2017.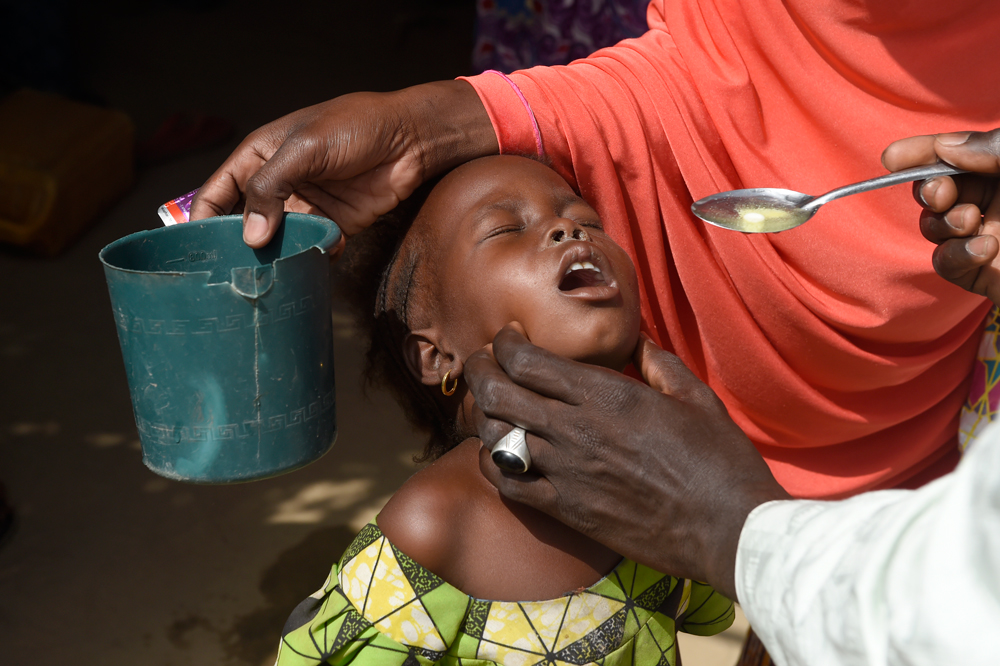 08/11/2017
Community health workers responding to humanitarian crisis in Nigeria are helping to stop polio and malaria hand in hand.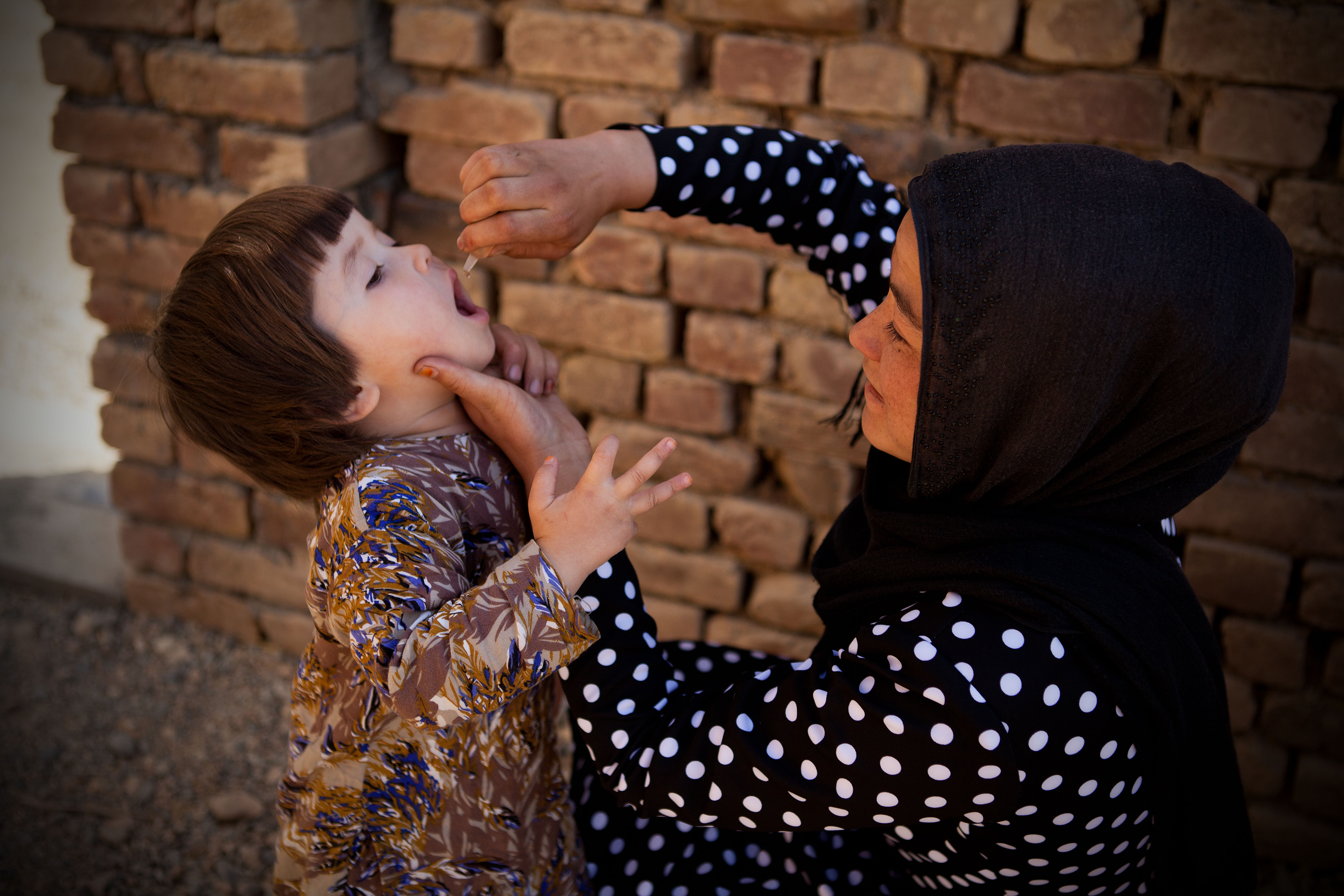 07/11/2017
High level support from Ministers of Health is critical to ensure polio eradication success.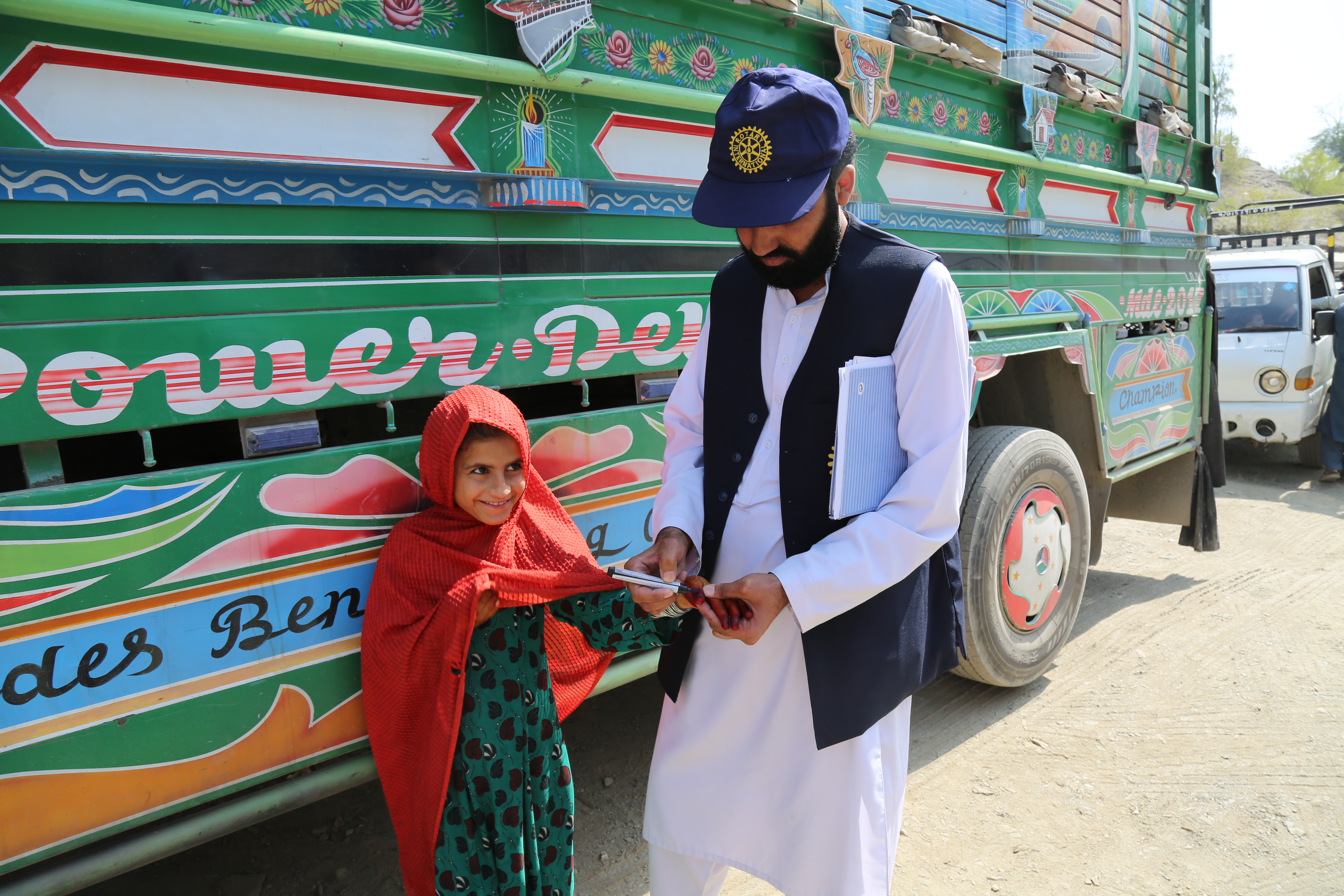 06/11/2017
Abdullah Khalid is one of the hardworking vaccinators making sure that even children on the move are protected against polio.