End Polio Now
During Rotary's 104th anniversary, floodlight messages across some of the world's most iconic landmarks are lit with the message "End Polio Now"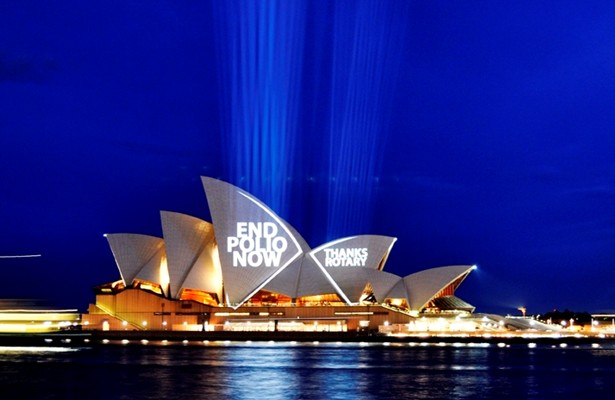 From Sydney's Opera House to Rome's Coliseum, from Cape Town's Table Mountain to New York's High Falls, Rotary's commitment to "End Polio Now" is lighting up the night sky. Every night this week – Rotary's 104th anniversary – floodlit messages across some of the world's most iconic landmarks will call on the millions that see them to join the remarkable 20-year campaign to rid the world of polio.
"By illuminating these historic landmarks with our pledge to end polio, Rotary clubs are announcing to the world that we will not stop until the goal is achieved," says Jonathan Majiyagbe, the Rotary Foundation's trustee chair. "We hope people everywhere will see these words, either in person or through the media, and join with us and our partners in this historic effort to rid the world of polio once and for all."
This year, Rotary has committed to raising $200 million to be spent in support of the Global Polio Eradication Initiative, a partnership spearheaded by WHO, Rotary International, the US Centers for Disease Control and UNICEF.
Related
---
Related News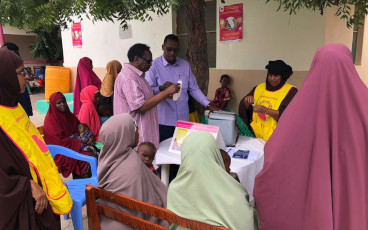 12/12/2018
Mohamed Shire, a polio eradication expert from Somalia, speaks about lessons from a life tirelessly working to eradicate first smallpox, then polio.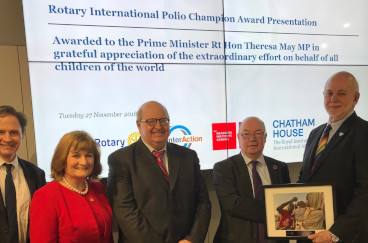 11/12/2018
Rotary International recognizes polio eradication efforts by UK leadership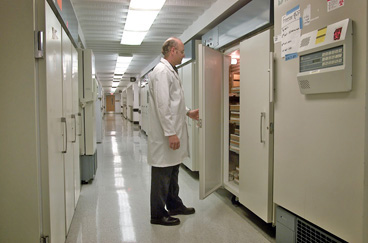 05/12/2018
Steve Oberste, chief of the US Centers for Disease Control and Prevention (CDC) and Peter Borus, head of the Kenya Medical Research Institute's (KEMRI) share reasons for retaining or destroying poliovirus infectious materials.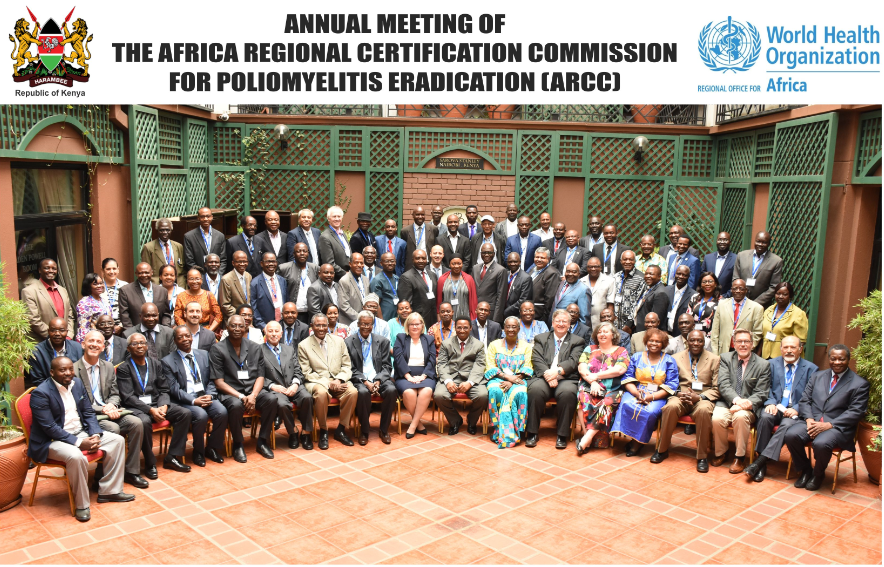 05/12/2018
A review committee met in Nairobi to assess progress of the African region towards being certified polio-free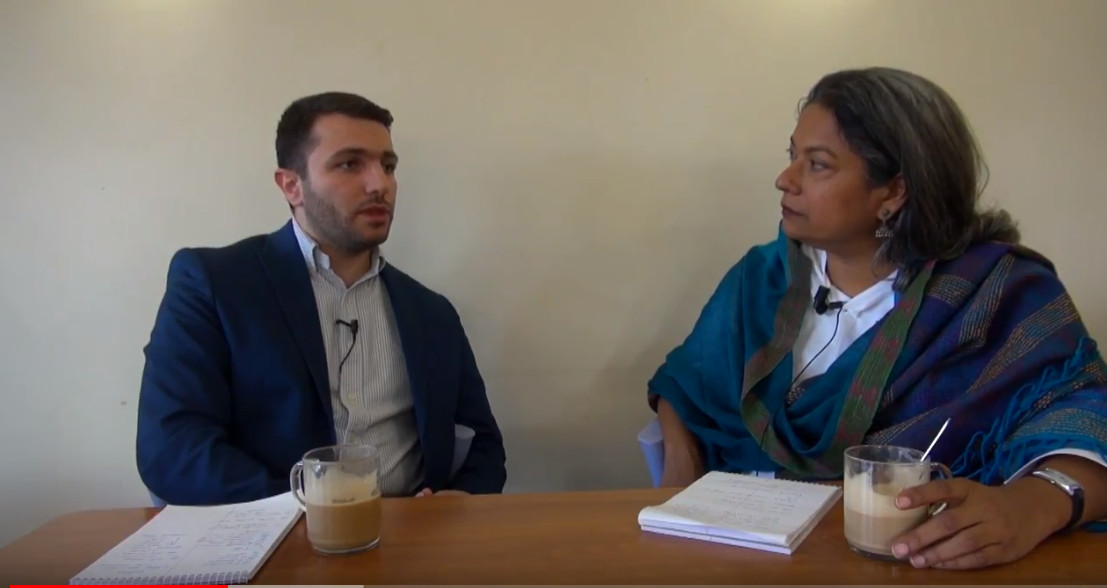 05/12/2018
Dr Mohammad Al Safadi, Technical Officer for Polio Outbreak Preparedness and Response, WHO HQ, talks to us about the tactics and strategies used to successfully stop an outbreak in Syria in 2017/18.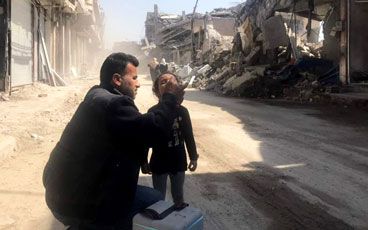 03/12/2018
After an 18-month long intensive vaccination campaign in the face of a poliovirus outbreak in Syria, the outbreak has been successfully stopped.