End Polio Now
During Rotary's 104th anniversary, floodlight messages across some of the world's most iconic landmarks are lit with the message "End Polio Now"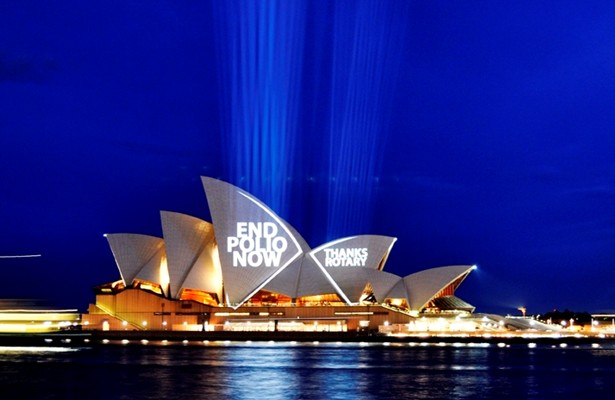 From Sydney's Opera House to Rome's Coliseum, from Cape Town's Table Mountain to New York's High Falls, Rotary's commitment to "End Polio Now" is lighting up the night sky. Every night this week – Rotary's 104th anniversary – floodlit messages across some of the world's most iconic landmarks will call on the millions that see them to join the remarkable 20-year campaign to rid the world of polio.
"By illuminating these historic landmarks with our pledge to end polio, Rotary clubs are announcing to the world that we will not stop until the goal is achieved," says Jonathan Majiyagbe, the Rotary Foundation's trustee chair. "We hope people everywhere will see these words, either in person or through the media, and join with us and our partners in this historic effort to rid the world of polio once and for all."
This year, Rotary has committed to raising $200 million to be spent in support of the Global Polio Eradication Initiative, a partnership spearheaded by WHO, Rotary International, the US Centers for Disease Control and UNICEF.
Related
---
Related News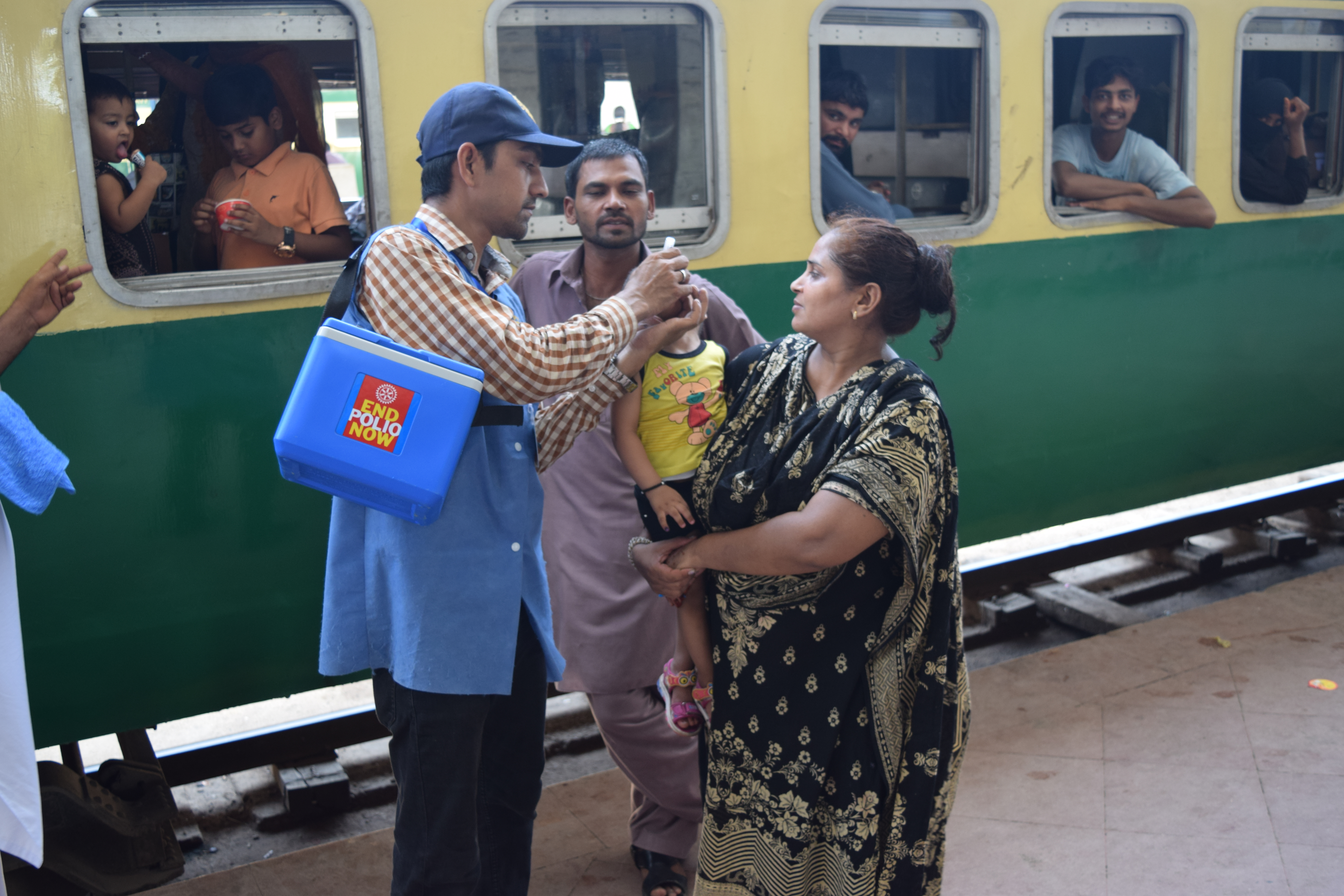 16/11/2017
With families on the move posing one of the biggest challenges to eradication in Pakistan, an innovative campaign is vaccinating children on trains.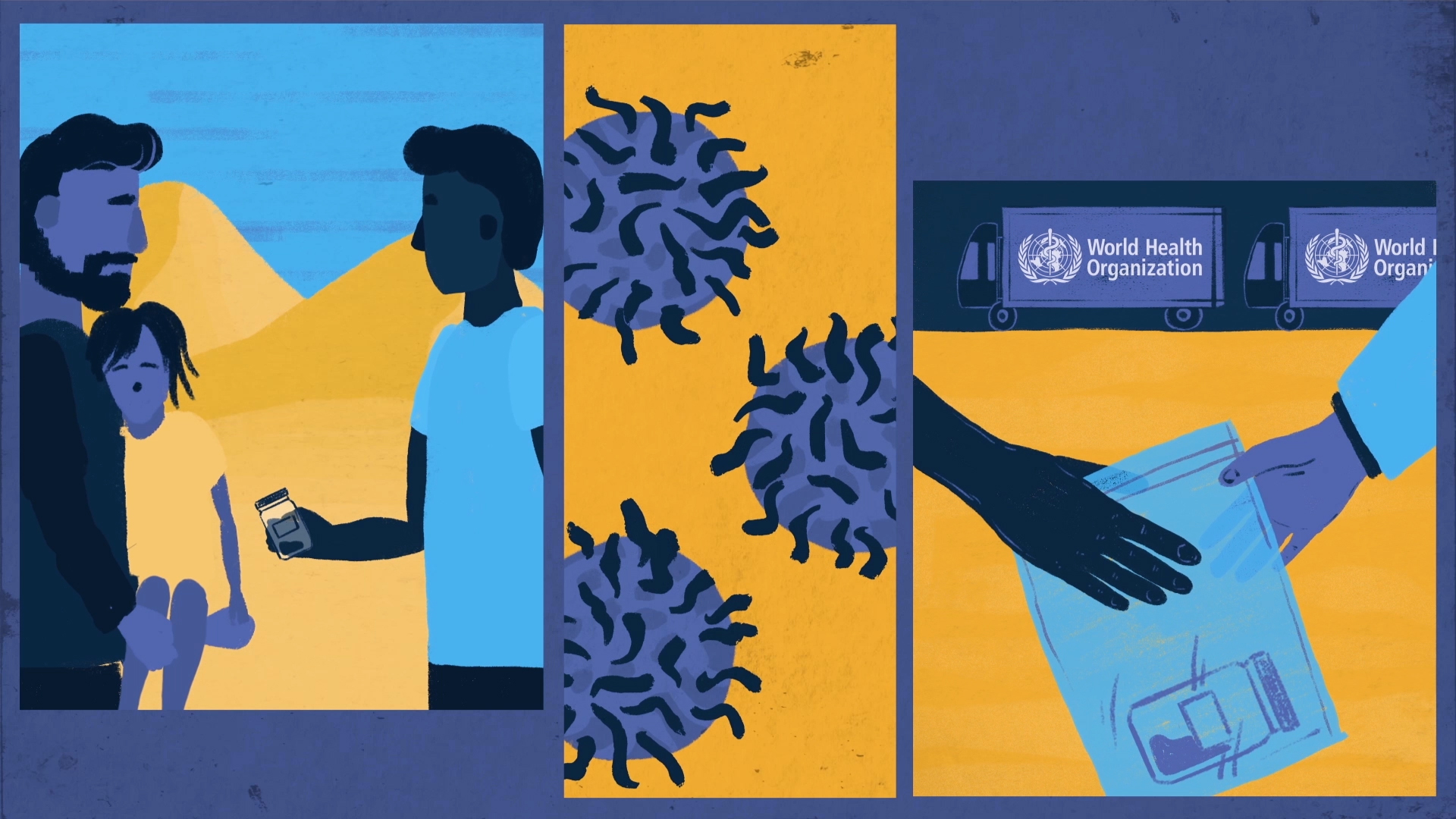 15/11/2017
A new approach is improving Sudan's ability to identify the poliovirus and remain polio-free, despite challenges.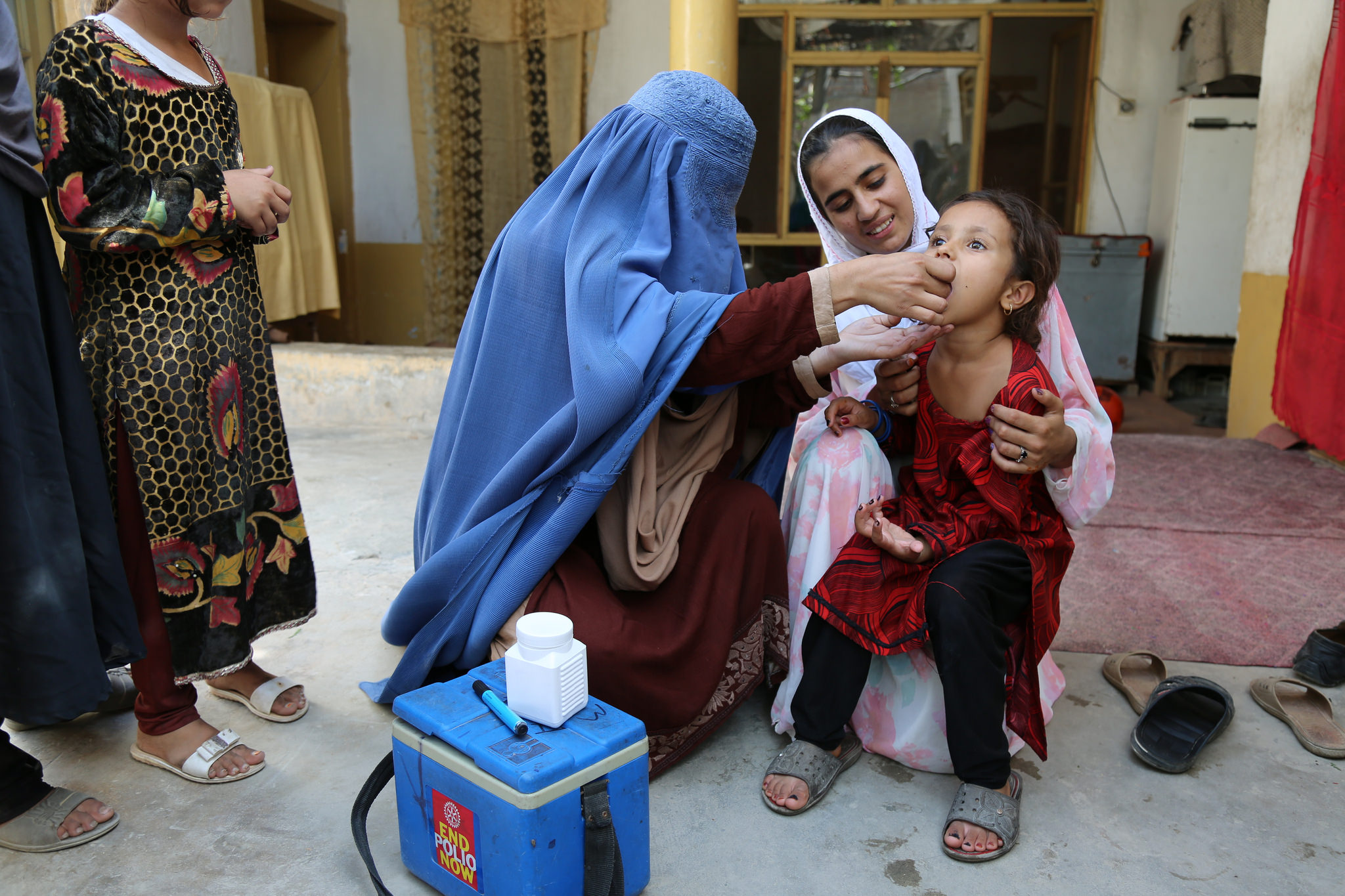 14/11/2017
Italy's contribution supports efforts to vaccinate every last child against polio in the only two countries reporting cases of the disease in 2017.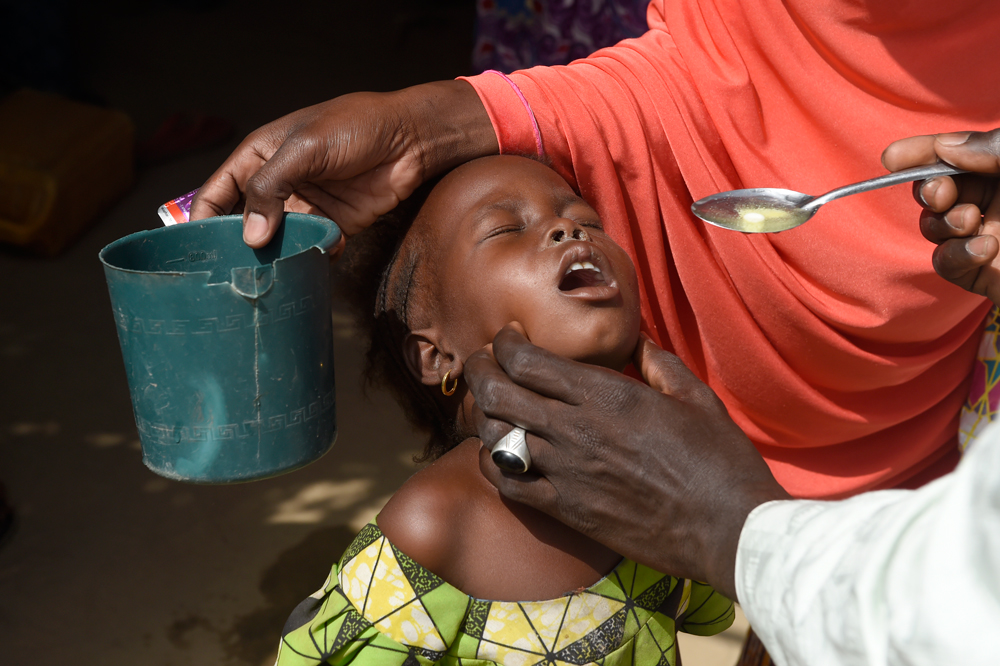 08/11/2017
Community health workers responding to humanitarian crisis in Nigeria are helping to stop polio and malaria hand in hand.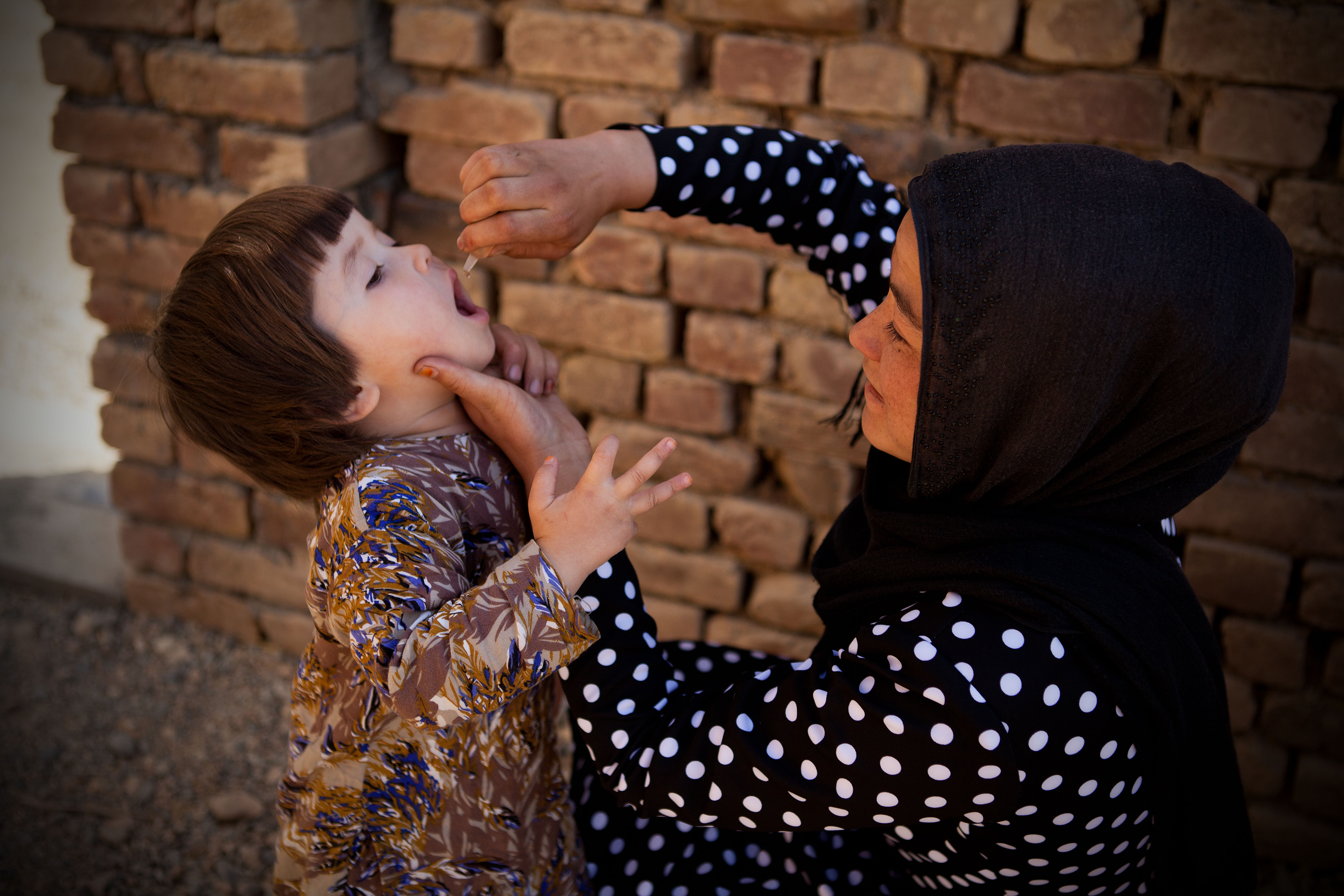 07/11/2017
High level support from Ministers of Health is critical to ensure polio eradication success.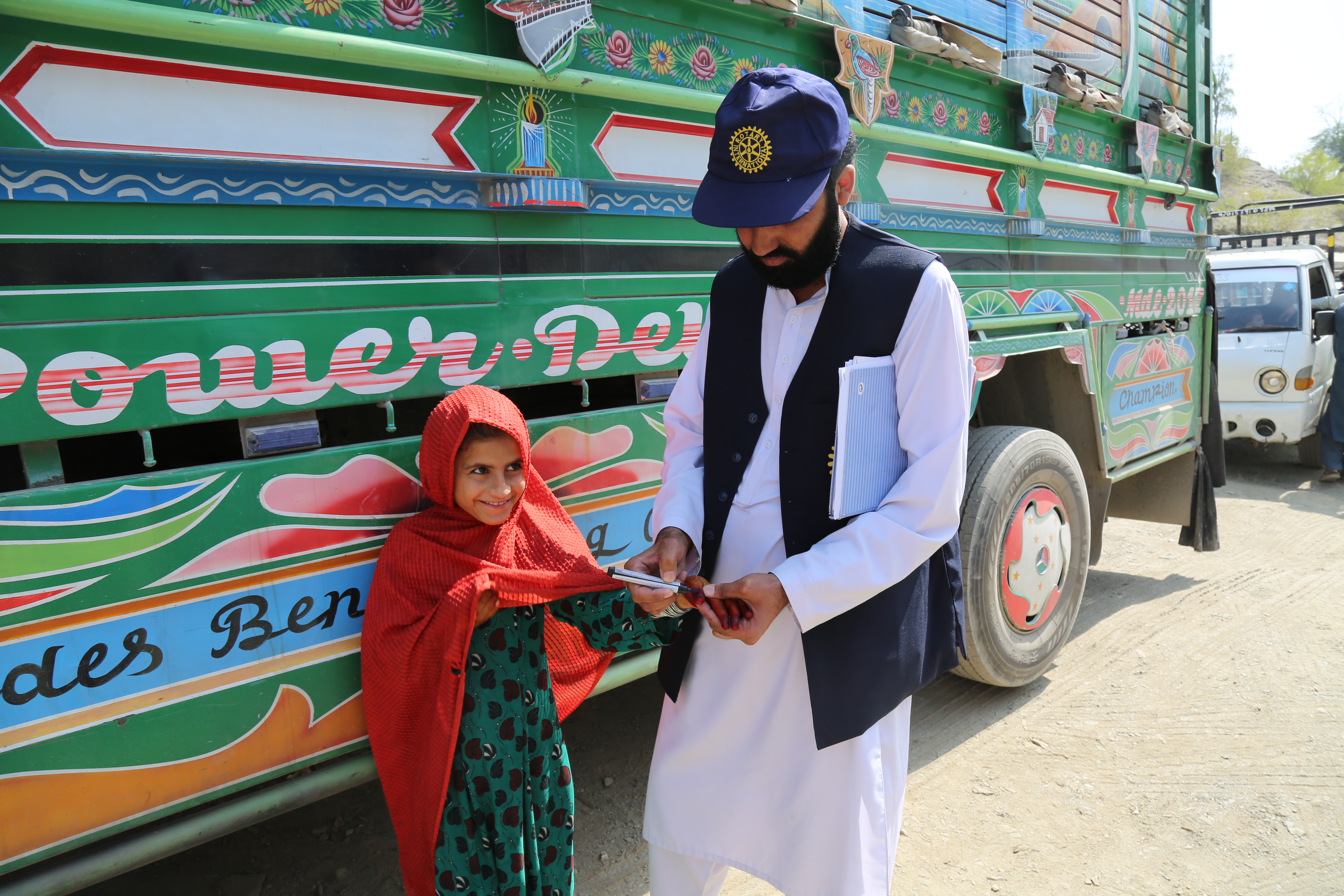 06/11/2017
Abdullah Khalid is one of the hardworking vaccinators making sure that even children on the move are protected against polio.