Aisha's will
Mother of polio-affected girl opens doors to vaccination – and helps rid Nigeria of polio for good
Aisha may not be able to read, but she never forgets a name, or a child. Her own tragedy was too great.
"Where are Hassan, Hassana and the other kids?" Aisha asks the woman of the house from the doorway.
"Hassana is in, but Hassan is outside," says their mother.
Women Volunteer Community Mobilizers like 50-year-old Aisha Ibrahim are key to reaching children in places like Nigeria's Kano State, where many mothers would never open the door to a man.
"Please call him, and also call Adnan, Walesa, Rahinatu and Hussaina." Aisha wears a UNICEF-blue hijab to cover her hair, and to make her easily recognizable as a Volunteer Community Mobilizer (VCM) in the settlement of Hawan Dawaki, where she lives with her ten children – one of whom, her daughter Mariyam, has been paralysed by polio.
Aisha believes that Mariyam, now six years old, went unvaccinated because the vaccinators did not know how many children in her household were eligible to receive the vaccine. She believes that her small daughter has polio today because the vaccinator did not know to ask for her by name. So now Aisha makes sure she knows every child in Hawan Dawaki below the age of five. She knows every newborn baby. She knows the vaccination status of every pregnant woman. And, most of all, she knows whether each and every one of the children in the settlement has been vaccinated against polio. As a result of her perseverance, 159 additional children now receive the polio vaccine in this high-risk settlement.
Last year, Nigerian children accounted for more than half of all polio cases worldwide. However, improvements are being seen, and the country has reported just 16 polio cases so far this year compared to 28 this time last year. Women VCMs like Aisha are playing an essential role in bringing the number of polio cases reported in Nigeria down to zero.
Read UNICEF's full story and watch the video.
Related
---
Related News

19/01/2018
The Global Polio Eradication Initiative (GPEI) is extremely saddened that two committed frontline health workers were killed while delivering vaccines in Quetta, Pakistan. We extend our deepest condolences to their family. The delivery of health care is im...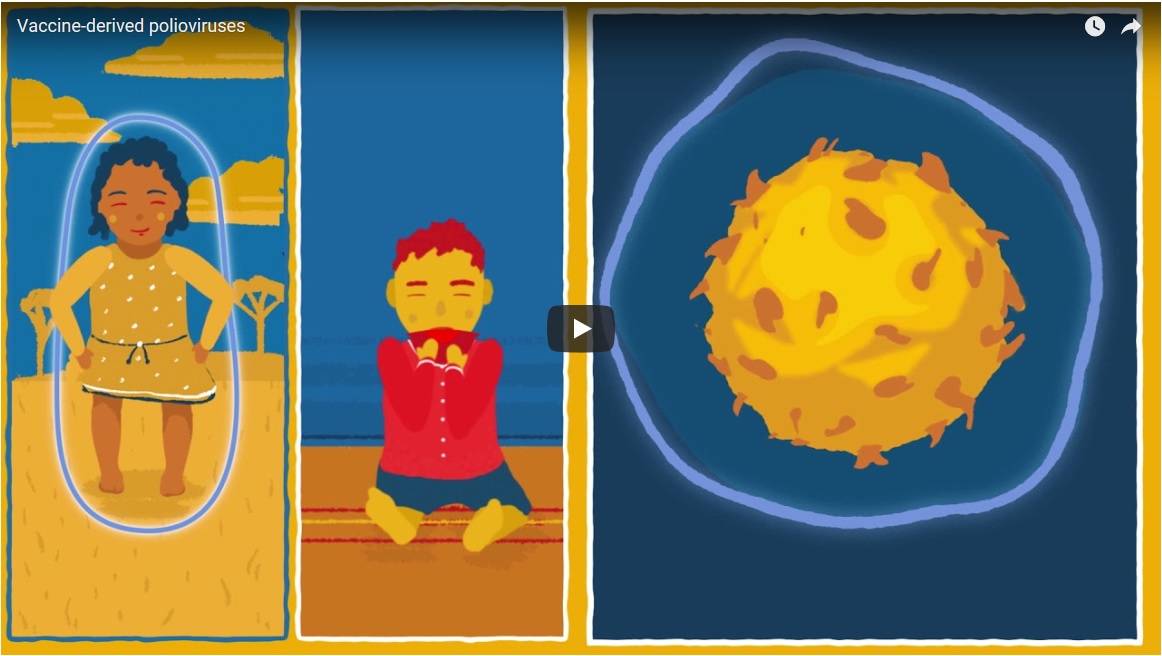 15/01/2018
To eradicate polio, we need to stop all strains of the virus, including vaccine-derived polioviruses. This short animation explains how these rare virus strains emerge and how to stop them.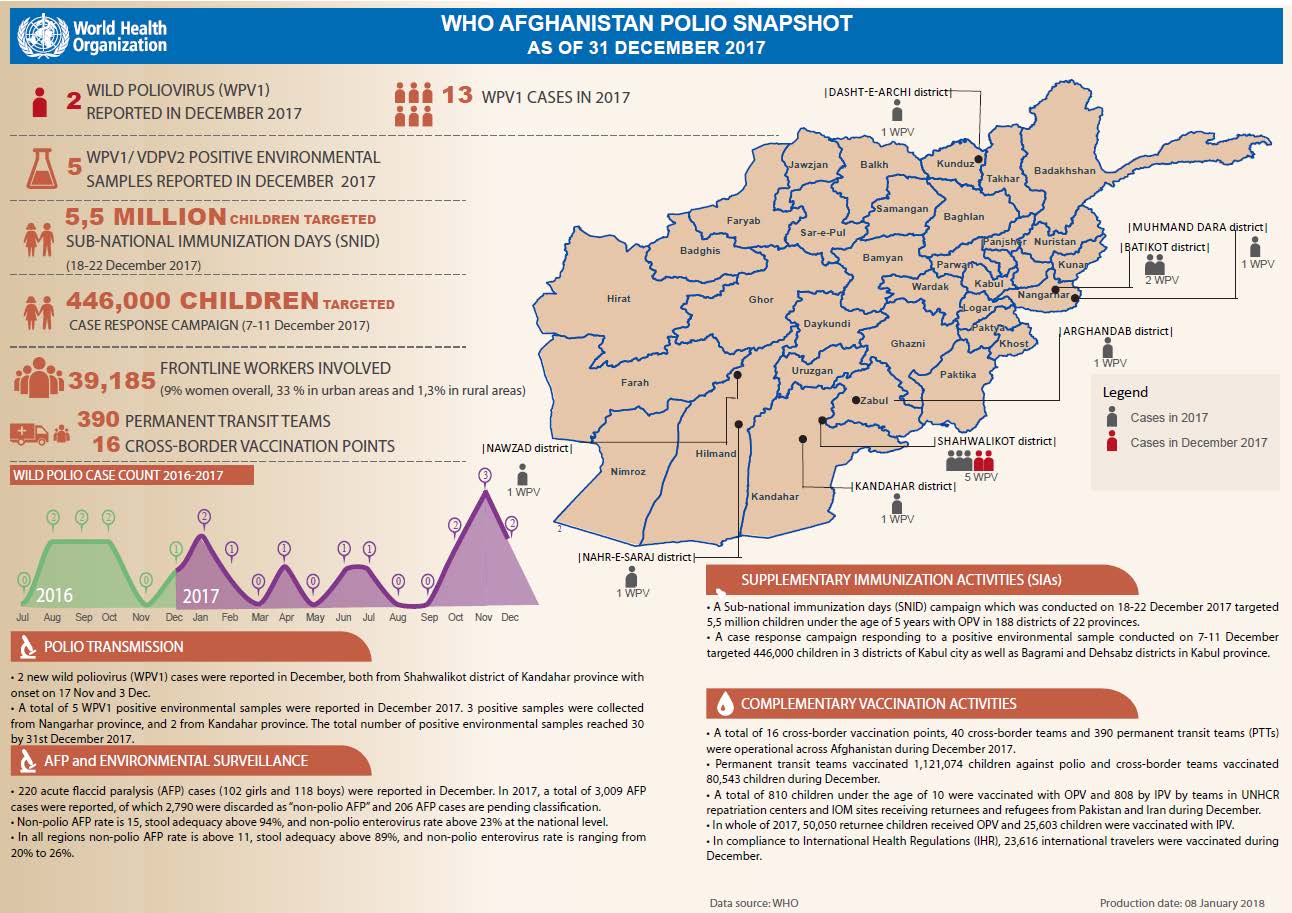 15/01/2018
Update on polio eradication efforts in Afghanistan for December 2017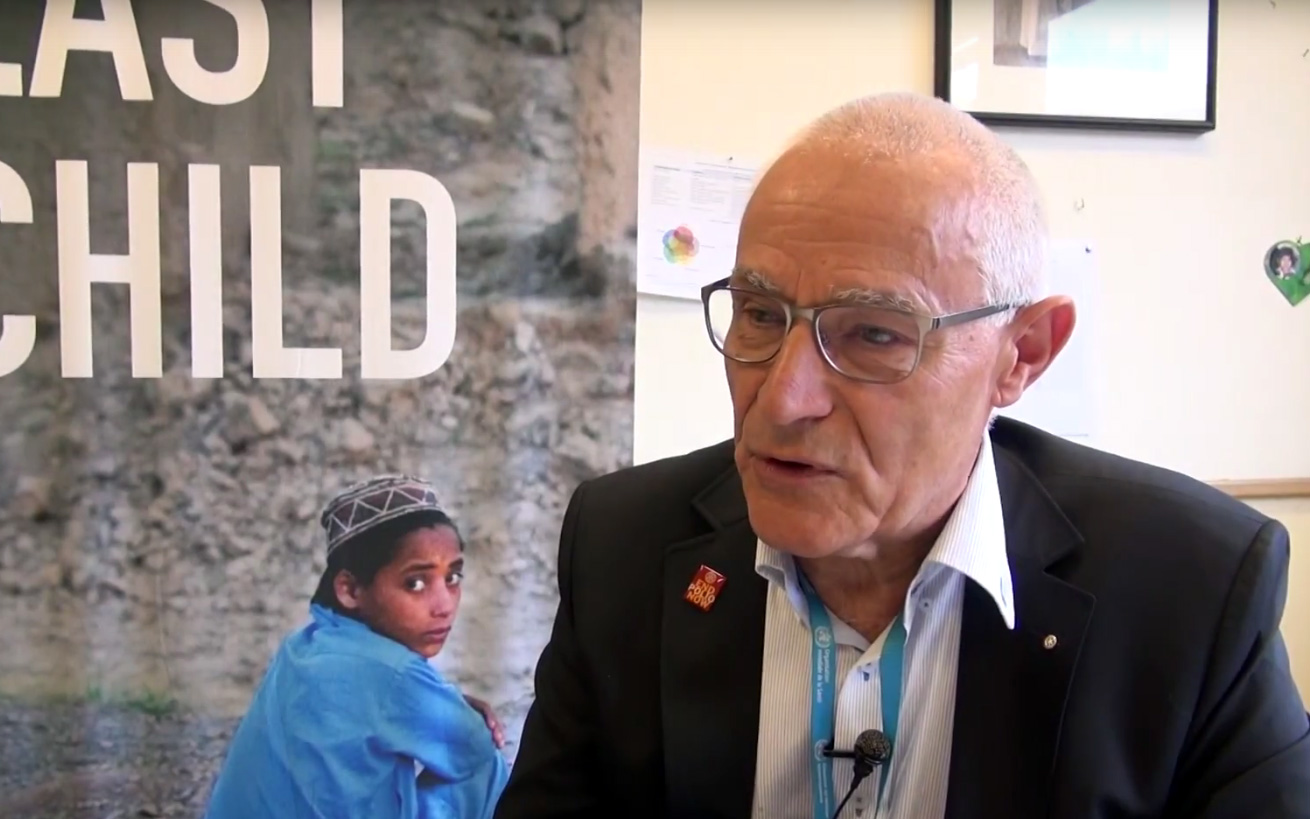 09/01/2018
We join Dr Urs Herzog, Rotarian, polio eradicator, National PolioPlus Advocacy Advisor for Rotary Switzerland and polio survivor himself, as he explains the financial costs of the programme and why it is critical that we eradicate every trace of the virus.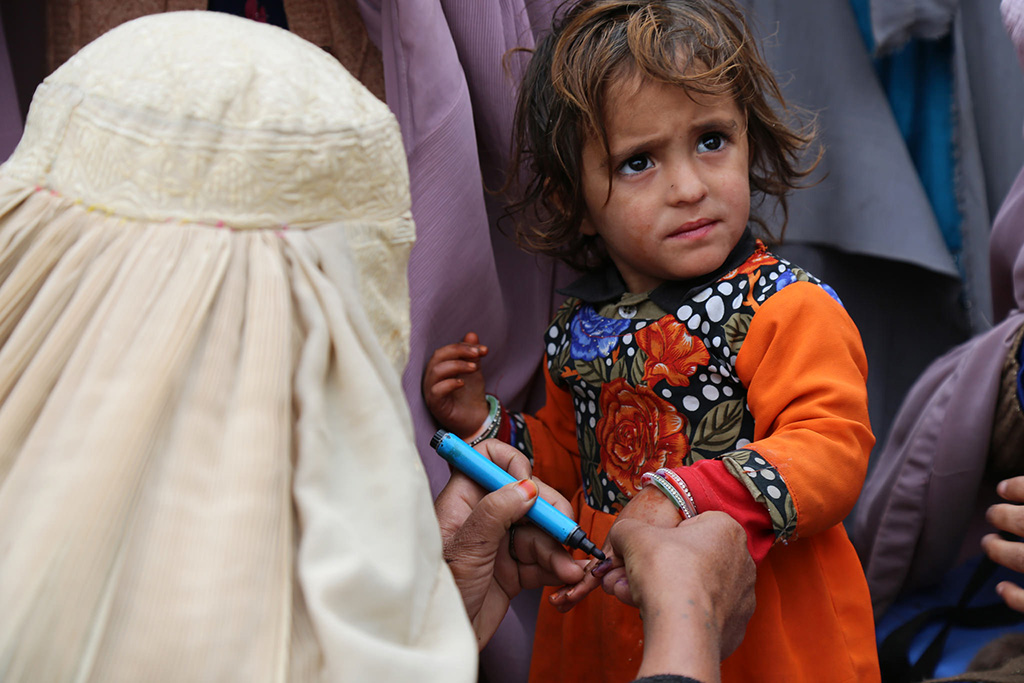 29/12/2017
Johns Hopkins Bloomberg School of Public Health is partnering with institutions in seven countries to help document and disseminate knowledge from the polio programme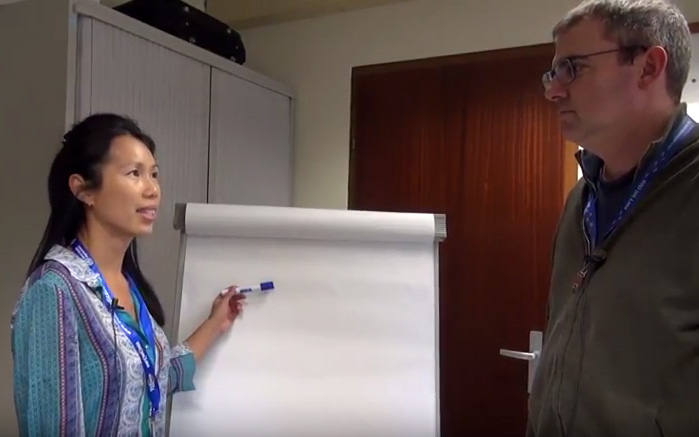 21/12/2017
Carolyn Sein, Technical Officer for the GPEI programme, talks to us about circulating vaccine-derived polioviruses, and the important differences between oral polio vaccine, and inactivated polio vaccine.