African Region makes good progress in polio eradication
Yamoussoukro, (Cote d'Ivoire) — Countries in the WHO African Region continued to make good progress in polio eradication in spite of outbreaks recorded in some Member States over the last two years.
In a progress report on polio eradication to the WHO Regional Committee for Africa which opened in Yamoussoukro on Monday, WHO Regional Director for Africa Dr Luis Sambo, stated that from the beginning of 2010 up to May 2011, more than 214 million African children under five years of age were reached during several rounds of synchronized immunization activities.
He attributed the renewed momentum for polio eradication in the Region to the engagement of Heads of State and high-level advocacy visits to priority countries by the WHO Director-General and Regional Director, the UNICEF Executive Director, senior officials of Rotary International and the Bill and Melinda Gates Foundation.
---
Related News

19/01/2018
The Global Polio Eradication Initiative (GPEI) is extremely saddened that two committed frontline health workers were killed while delivering vaccines in Quetta, Pakistan. We extend our deepest condolences to their family. The delivery of health care is im...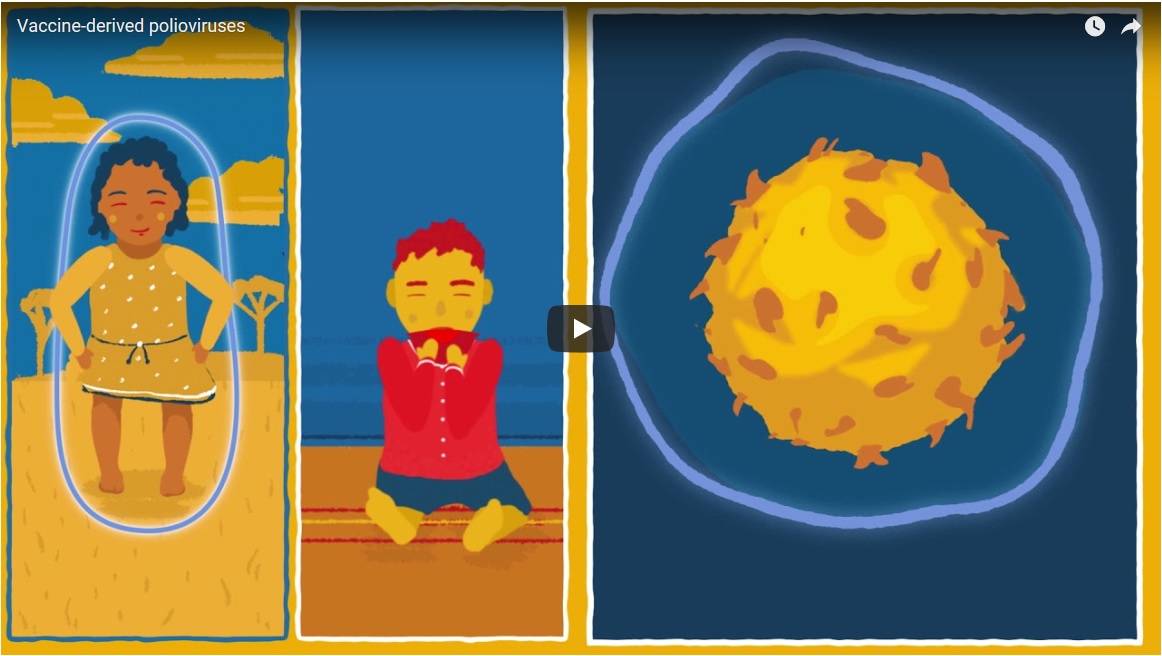 15/01/2018
To eradicate polio, we need to stop all strains of the virus, including vaccine-derived polioviruses. This short animation explains how these rare virus strains emerge and how to stop them.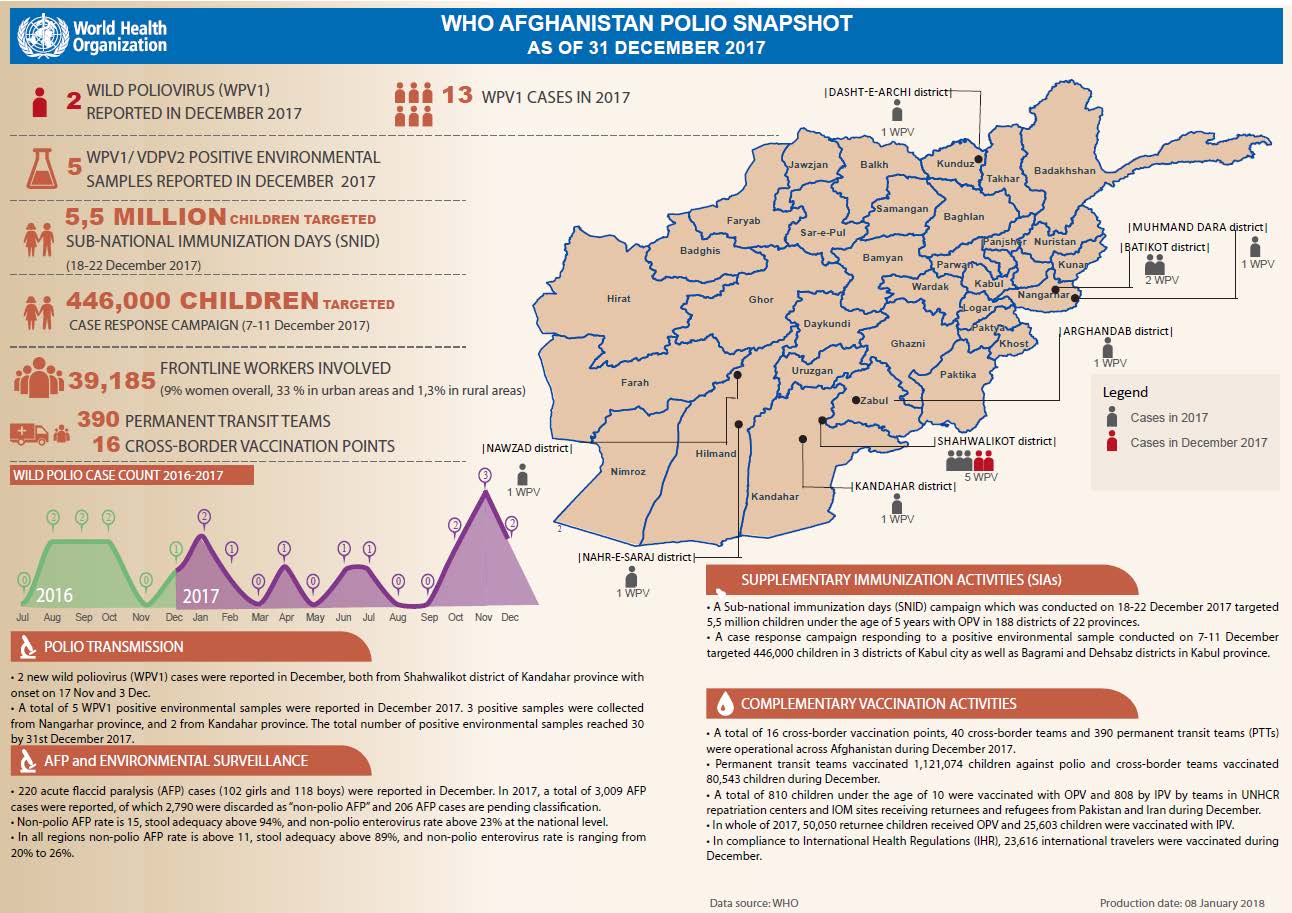 15/01/2018
Update on polio eradication efforts in Afghanistan for December 2017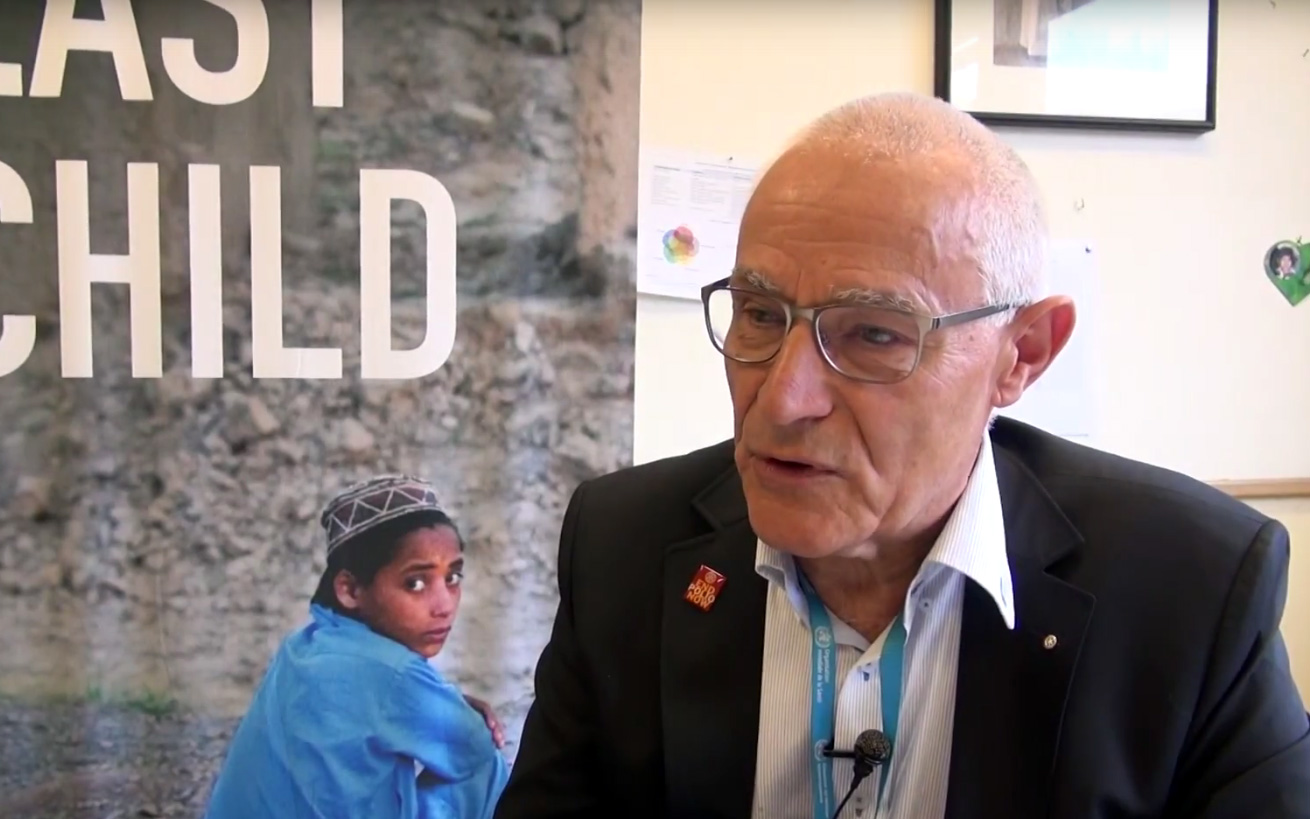 09/01/2018
We join Dr Urs Herzog, Rotarian, polio eradicator, National PolioPlus Advocacy Advisor for Rotary Switzerland and polio survivor himself, as he explains the financial costs of the programme and why it is critical that we eradicate every trace of the virus.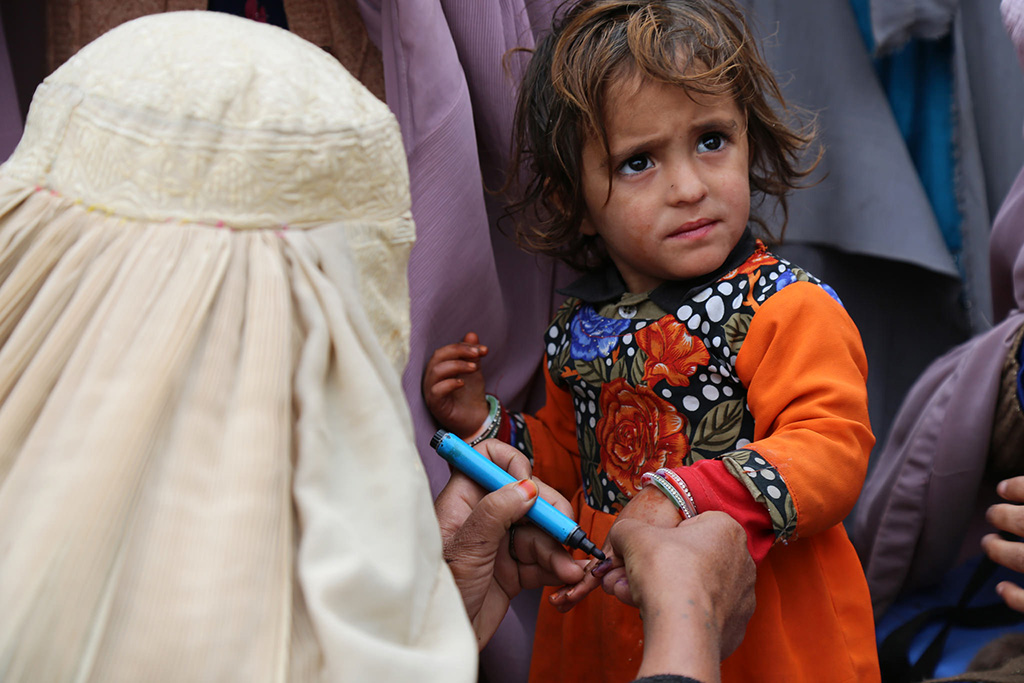 29/12/2017
Johns Hopkins Bloomberg School of Public Health is partnering with institutions in seven countries to help document and disseminate knowledge from the polio programme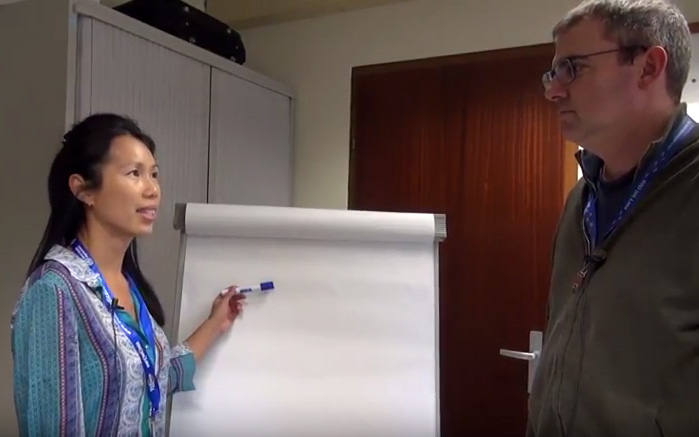 21/12/2017
Carolyn Sein, Technical Officer for the GPEI programme, talks to us about circulating vaccine-derived polioviruses, and the important differences between oral polio vaccine, and inactivated polio vaccine.