14/10/2019
Endemic countries
Afghanistan
Afghanistan polio snapshot – September 2019
Update on polio eradication efforts in Afghanistan for September 2019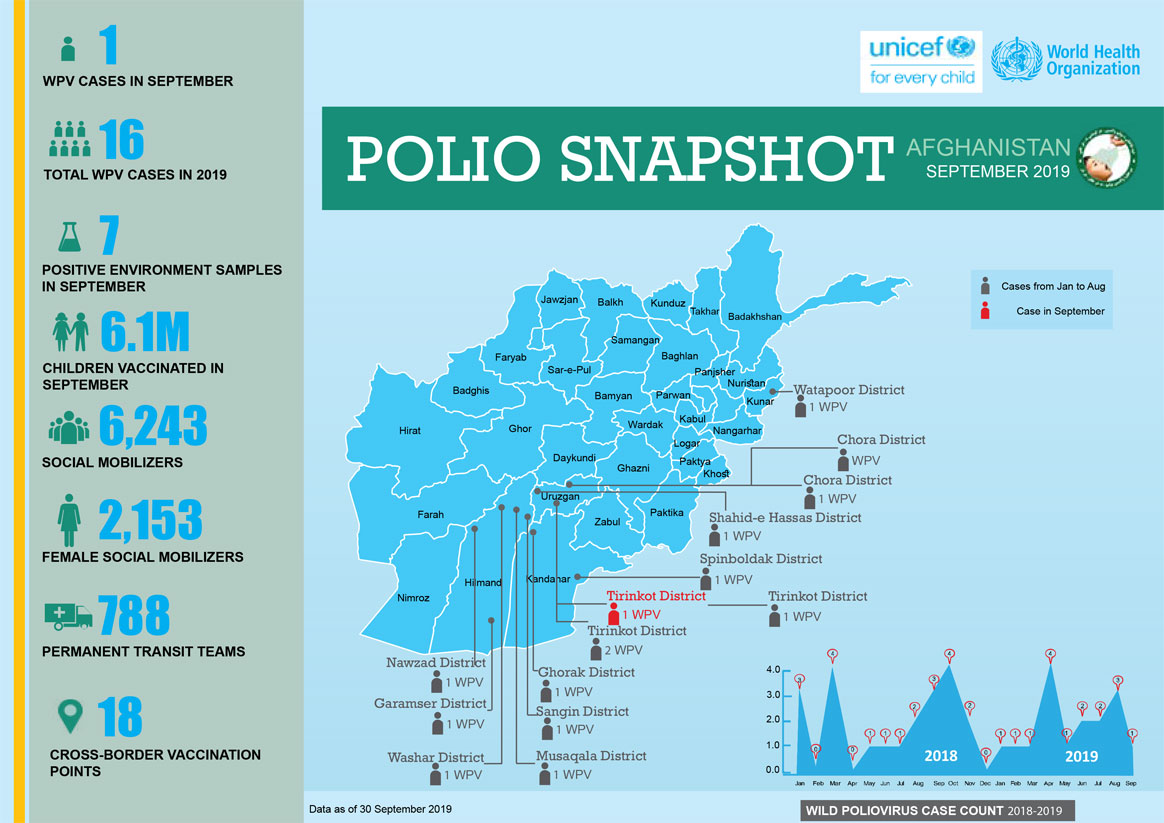 In September:
One case of wild poliovirus was reported
6.1 million children were vaccinated.
Permanent transit teams vaccinated 1 428 845 children and cross-border teams vaccinated 164 692 children
Related resources
---
Related News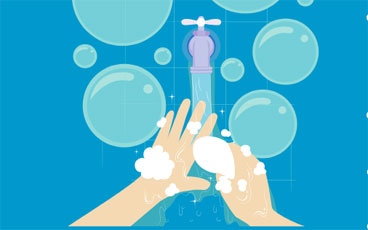 13/03/2020
Polio eradication staff support COVID-19 response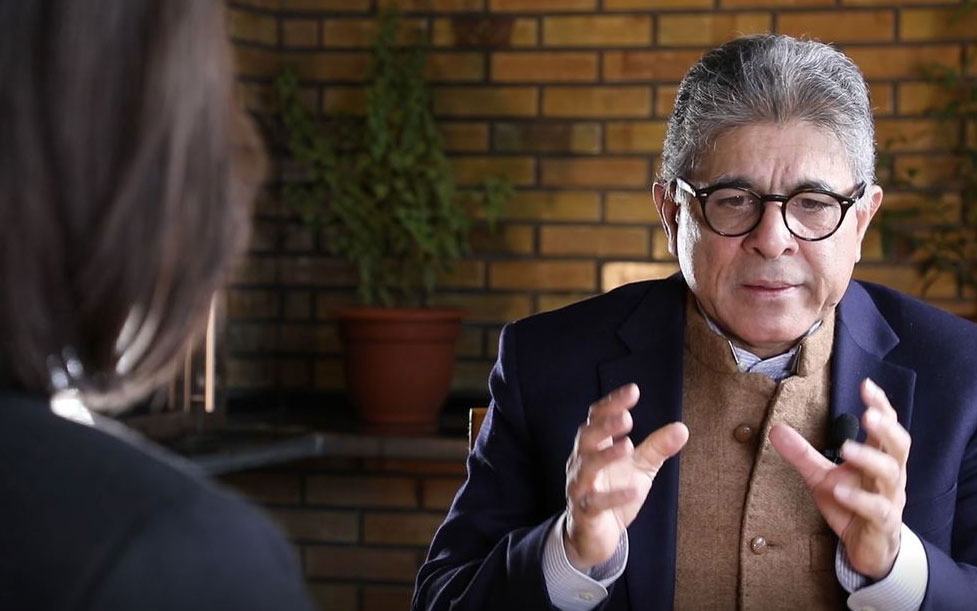 09/03/2020
Dr. Hamid Jafari, Director of Polio Eradication for the WHO Eastern Mediterranean Region, speaks to us about the actions the programme is taking to turn the tide against the poliovirus in Afghanistan and elsewhere in the region.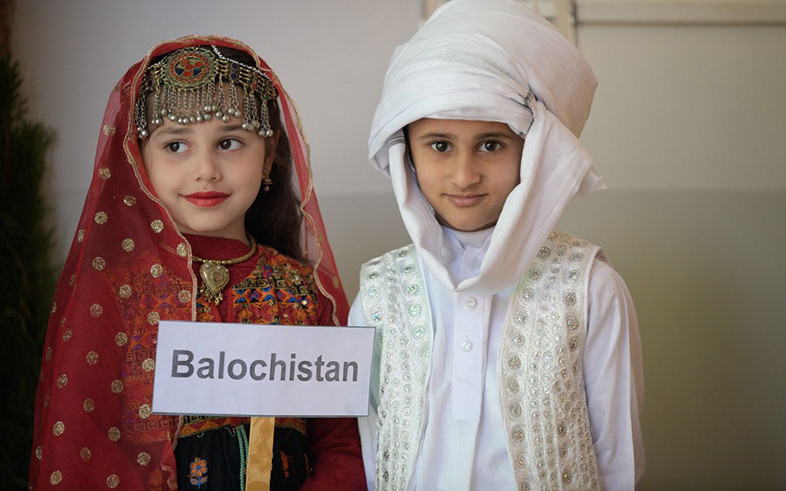 06/03/2020
Update on polio eradication efforts in Pakistan for January 2020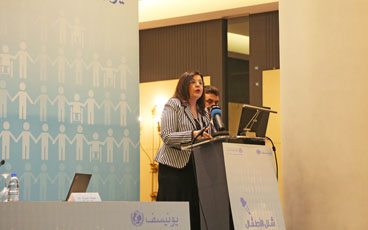 03/03/2020
Meet WHO's Dr Faten Kamel, who has spent close to 25 years outsmarting the virus in the Middle East, Horn of Africa and Central Asia.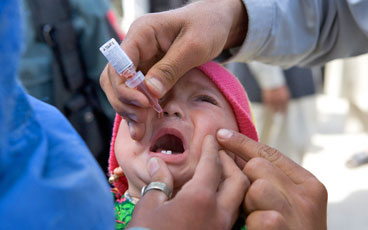 27/02/2020
Update on polio eradication efforts in Afghanistan for January 2020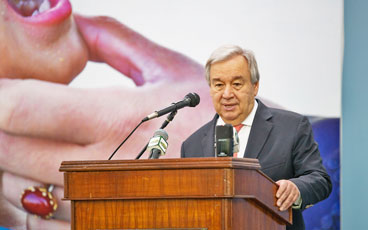 19/02/2020
At a vaccination campaign in Lahore, Secretary-General António Guterres expressed personal commitment to end polio.