20/09/2018
Endemic countries, Social mobilization, Vaccination campaigns
Afghanistan
Afghanistan polio snapshot – August 2018
Update on polio eradication efforts in Afghanistan for August 2018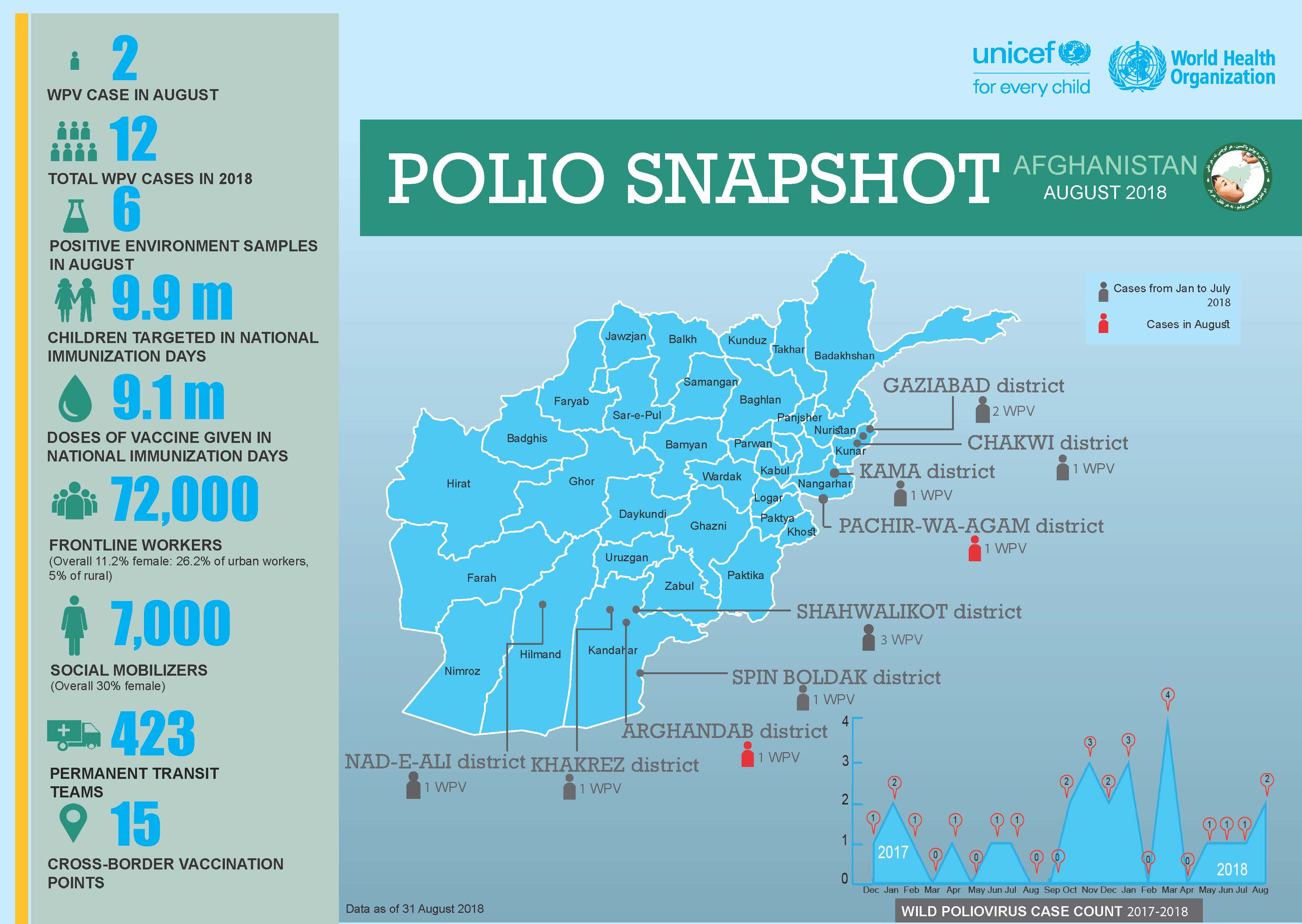 In August
-Intensified eradication efforts are continuing in Afghanistan, in close cross-border coordination with Pakistan.
-Efforts are focusing on reaching children in hard-to-reach areas, and among mobile population groups.
-Subnational surveillance sensitivity continues to be strengthened.
For full update please click on pdf below.
---
Related News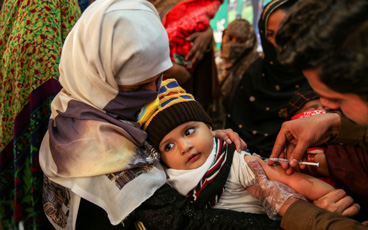 16/10/2018
Over 31 million children will be vaccinated against measles in Pakistan in a countrywide immunization campaign supported by the polio programme's greatest asset: its people.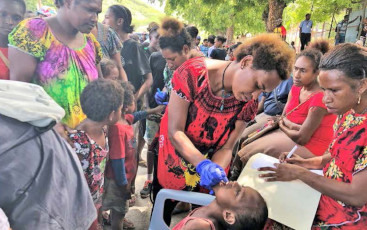 05/10/2018
Special report on Papua New Guinea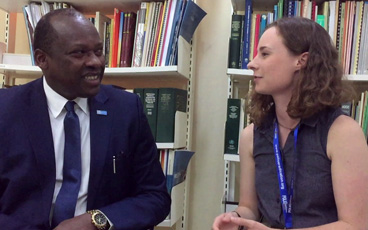 28/09/2018
Head of WHO Chad Dr Jean-Bosco Ndihokubwayo speaks about the ongoing efforts to reach every child with polio vaccine across Chad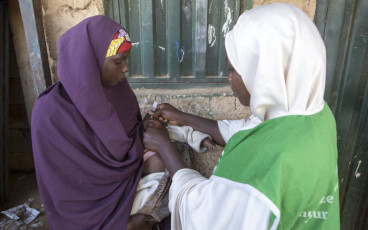 21/09/2018
Girl or boy, health workers in Nigeria are determined to show parents that the polio vaccination is for all children.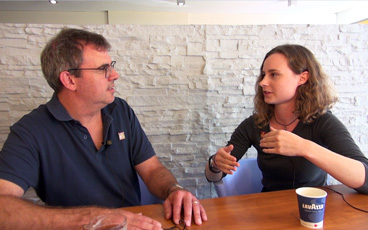 18/09/2018
Darcy Levison, WHO Polio Eradication Officer, speaks to us about the logistical challenges of reaching every single child with polio vaccine in the Lake Chad subregion.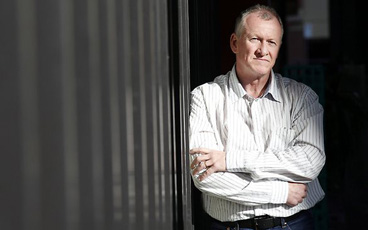 31/08/2018
Meet WHO's Chris Maher, who has spent 25 years following polio to its last hiding places.