Afghanistan Introduces the Inactivated Polio Vaccine
Afghanistan becomes the final polio-endemic country to introduce the inactivated polio vaccine as part of the biggest globally synchronised vaccine introduction in history.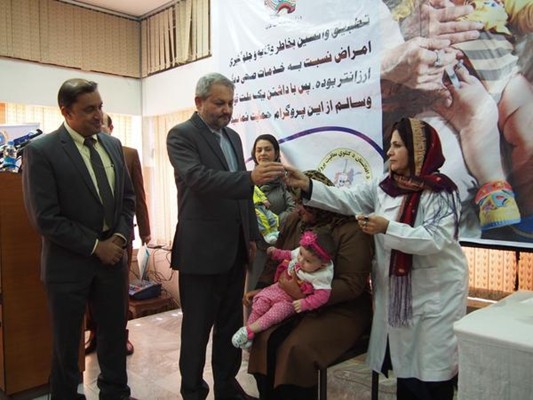 As part of the Government of Afghanistan's ongoing efforts to eradicate polio and strengthen routine immunization, H.E Dr. Ferozuddin Feroz, Minister of Public Health of Afghanistan, today formally introduced the Inactivated Polio Vaccine (IPV) into the schedule of routine vaccinations programme for all children under the age of one.
Today's introduction of IPV into the routine immunisation schedule in Afghanistan is part of a worldwide roll-out of the vaccine across 126 countries – the largest and fastest globally coordinated vaccine introduction project in history. It is funded as part of the budget of the Global Polio Eradication Initiative (GPEI), and support is channelled through Gavi, the Vaccine Alliance, WHO and UNICEF.
The Bill & Melinda Gates Foundation, Norway, and the United Kingdom are generously supporting the introduction of IPV in routine immunisation schedules in 72 Gavi-supported countries, while Canada is supporting its introduction in other lower-middle income countries. The top ten government donors to GPEI include the USA, the UK, Japan, Germany, Canada, the Netherlands, Norway and Australia.
The Global Polio Eradication Initiative (GPEI) is led by national governments and spearheaded by the World Health Organization (WHO), Rotary International, the US Centers for Disease Control and Prevention (CDC), and the United Nations Children's Fund (UNICEF), with the support of the Bill & Melinda Gates Foundation.
Since its launch at the World Health Assembly in 1988, the GPEI has reduced the global incidence of polio by more than 99%. The GPEI receives financial support from governments of countries affected by polio; private sector foundations, donor governments, multilateral organizations, private individuals, humanitarian and nongovernmental organizations and corporate partners.
---
Related News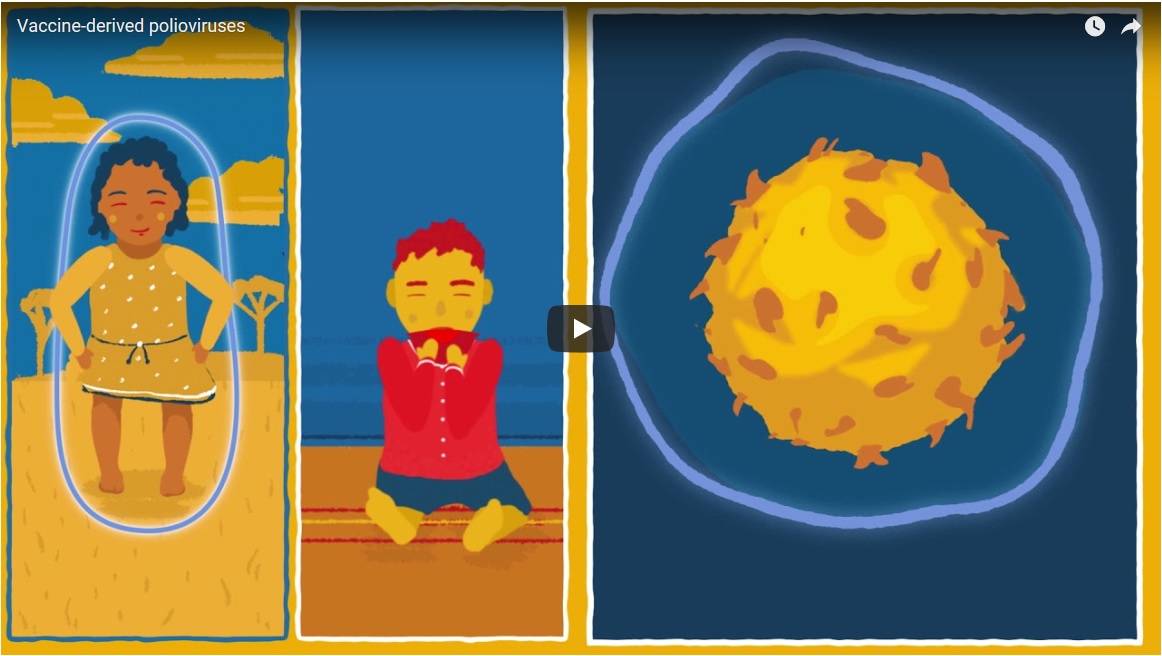 15/01/2018
To eradicate polio, we need to stop all strains of the virus, including vaccine-derived polioviruses. This short animation explains how these rare virus strains emerge and how to stop them.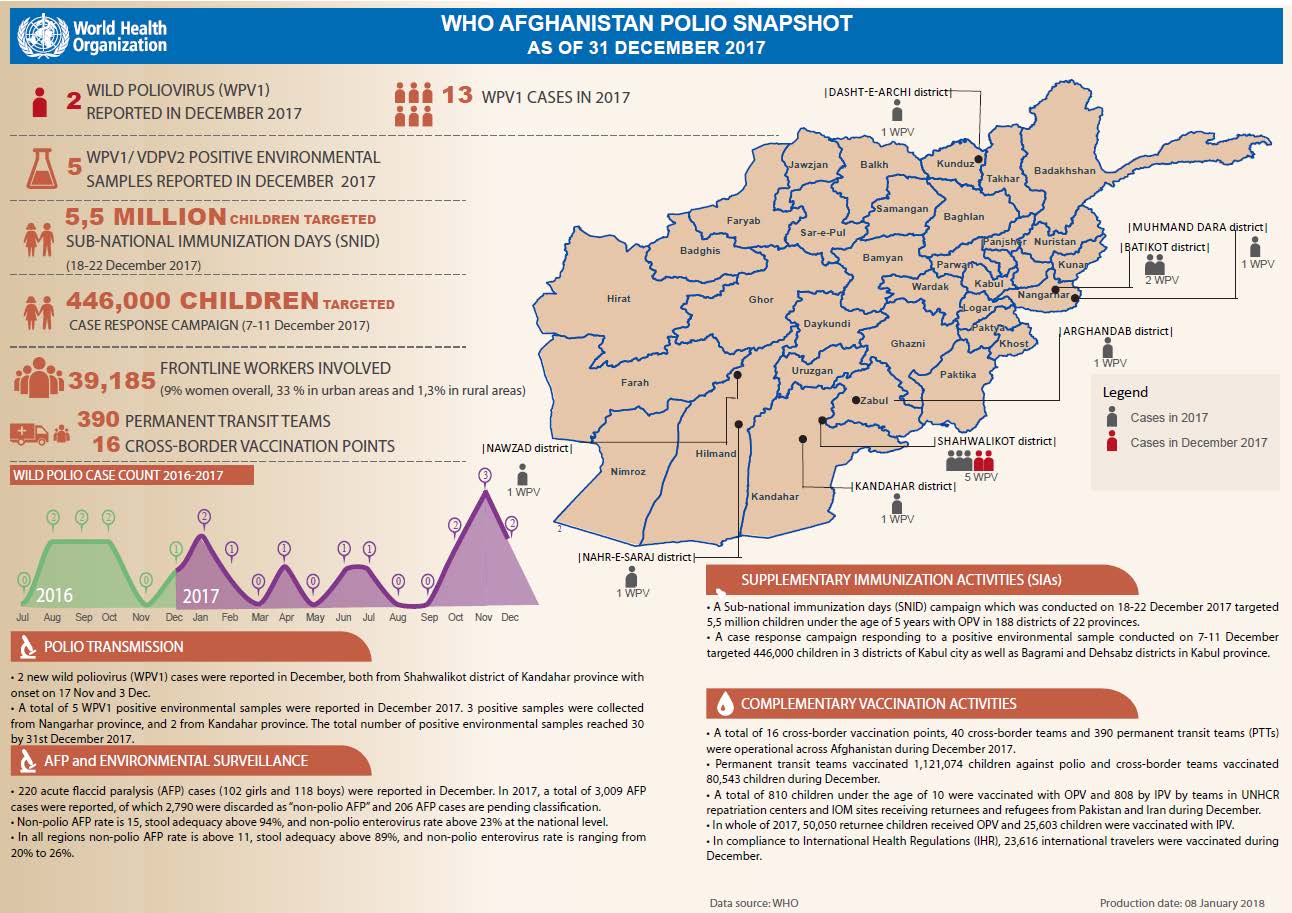 15/01/2018
Update on polio eradication efforts in Afghanistan for December 2017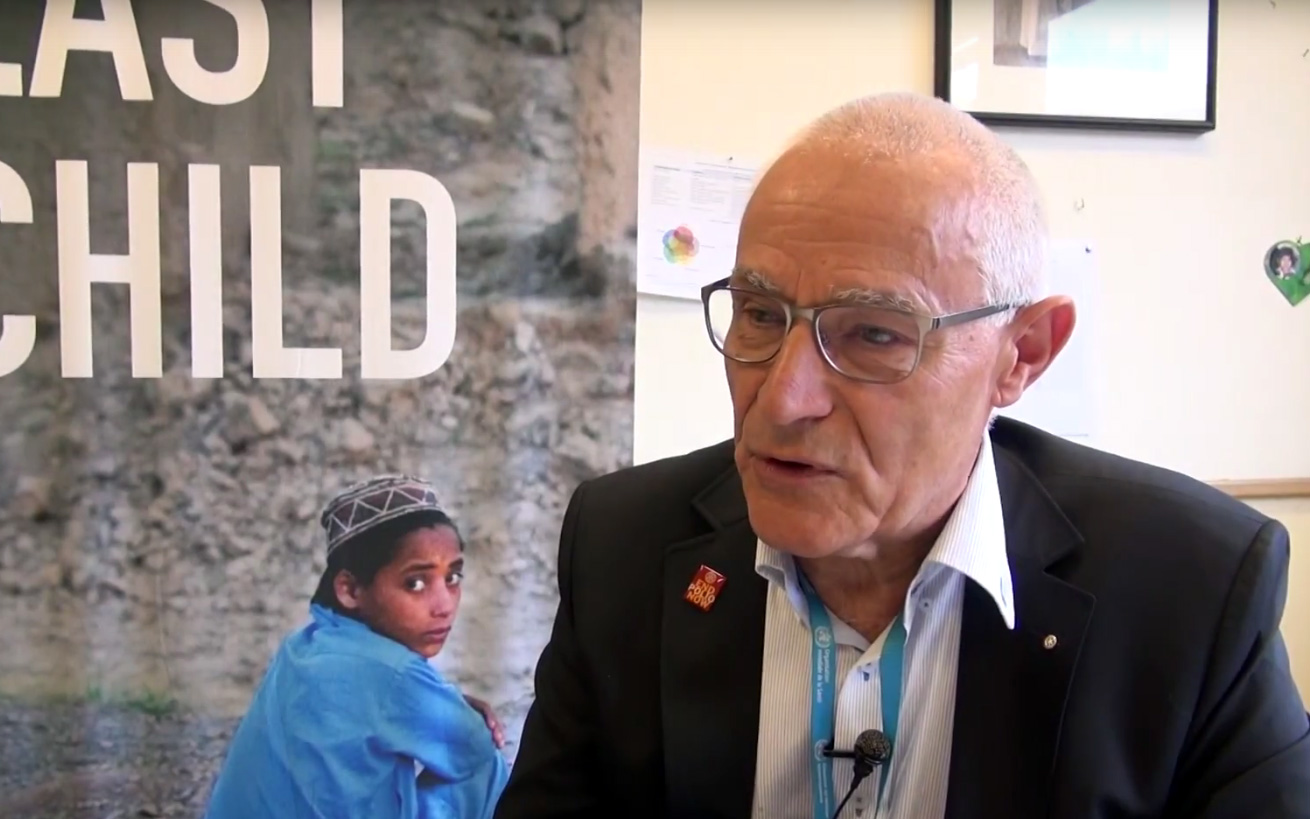 09/01/2018
We join Dr Urs Herzog, Rotarian, polio eradicator, National PolioPlus Advocacy Advisor for Rotary Switzerland and polio survivor himself, as he explains the financial costs of the programme and why it is critical that we eradicate every trace of the virus.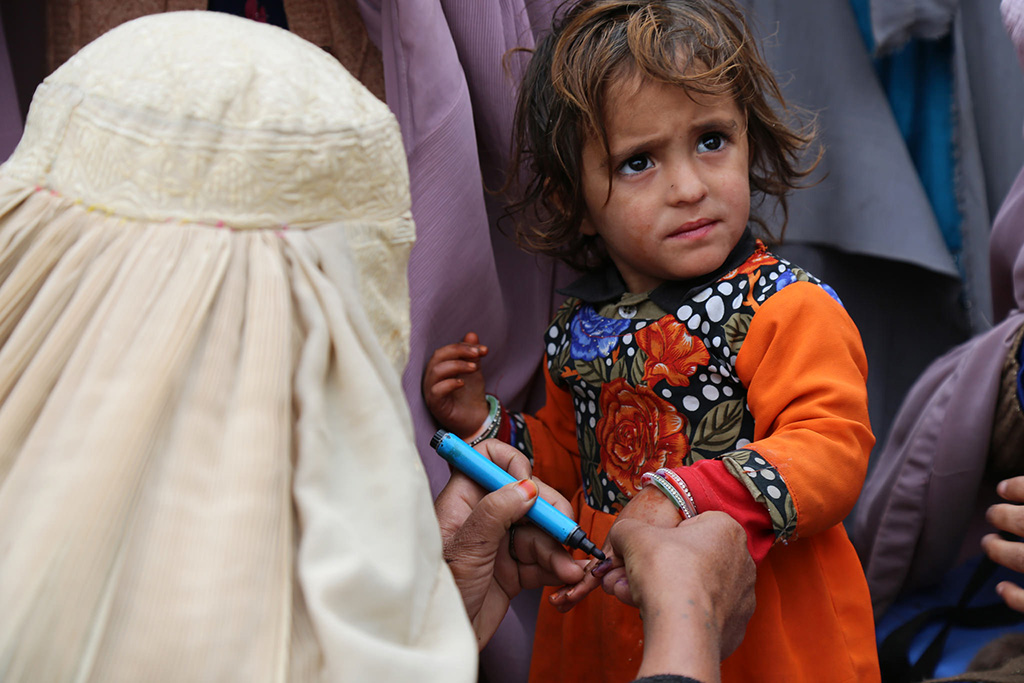 29/12/2017
Johns Hopkins Bloomberg School of Public Health is partnering with institutions in seven countries to help document and disseminate knowledge from the polio programme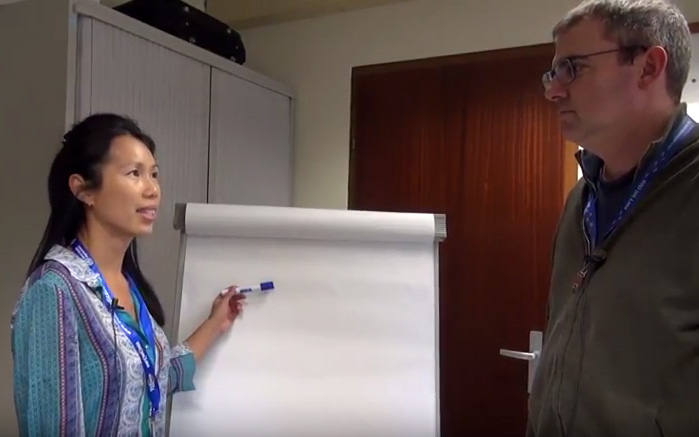 21/12/2017
Carolyn Sein, Technical Officer for the GPEI programme, talks to us about circulating vaccine-derived polioviruses, and the important differences between oral polio vaccine, and inactivated polio vaccine.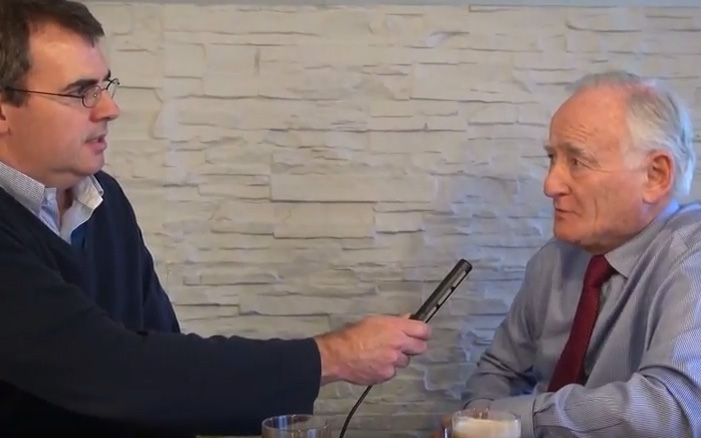 21/12/2017
Professor David Salisbury, chair of the Global Commission for the Certification of the Eradication of Poliomyelitis, talks us through the process of certifying the world as polio-free, and the importance of containing the virus after eradication.